Looks like Paris Hilton is following in the footsteps of her former bestie, Kim Kardashian. The heiress just posed naked for Paper Magazine's Fandemonium issue. In it, you'll find Paris bare her butt (a la Kim K.) in a metallic lace-up jumpsuit that covers only the front. Complementing the daring number are metallic stilettos, dark lip color, and dark nails.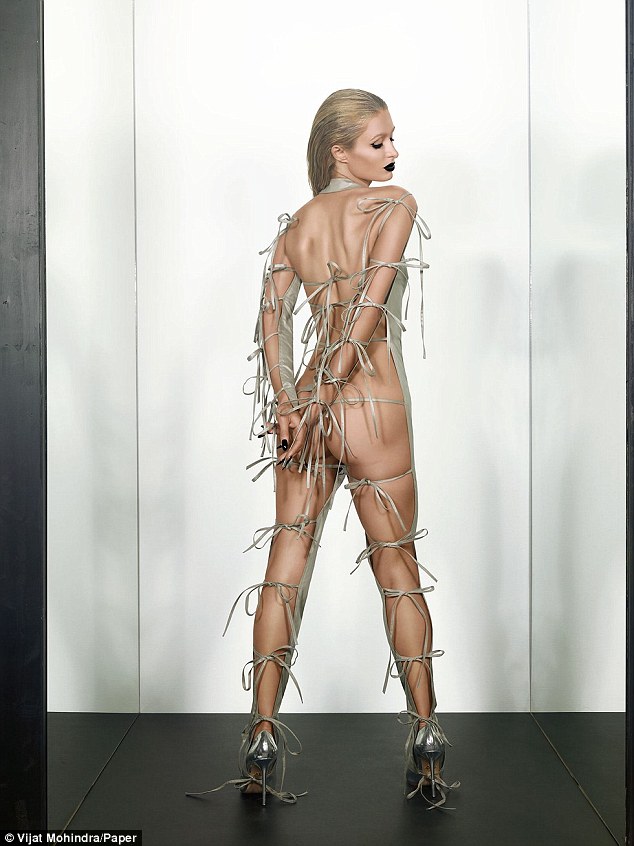 Paris Hilton bares her butt for Paper Magazine's Fandemonium issue
Next to the revealing onesie is a photo of Paris in a racy mesh dress with nothing underneath. Strangely, it appears as though the picture was edited to make her nipples disappear.
Paris wears a mesh dress while naked underneath
Other shots of Paris for this issue are more artistic in nature. One shows her decked in an all-leather ensemble teamed with pointed mesh heels, while the other displays the socialite in a high-fashion pose while sporting a cutout tea-length dress.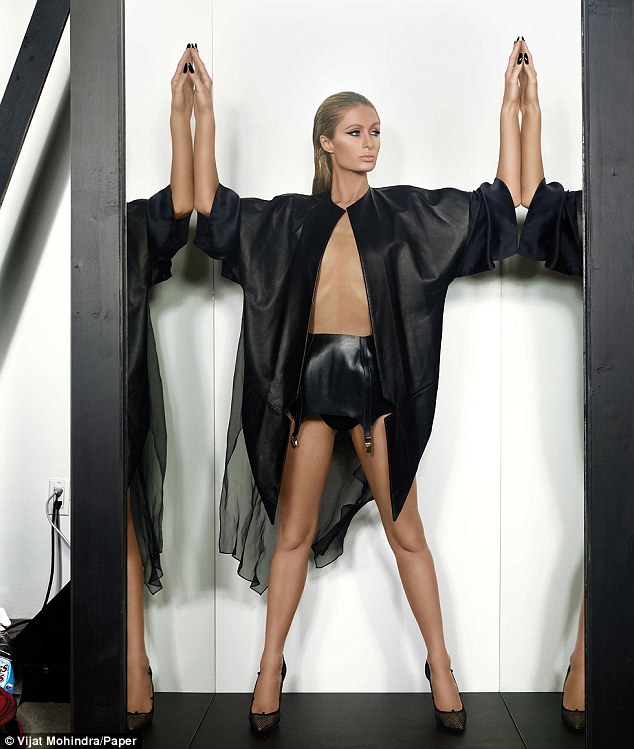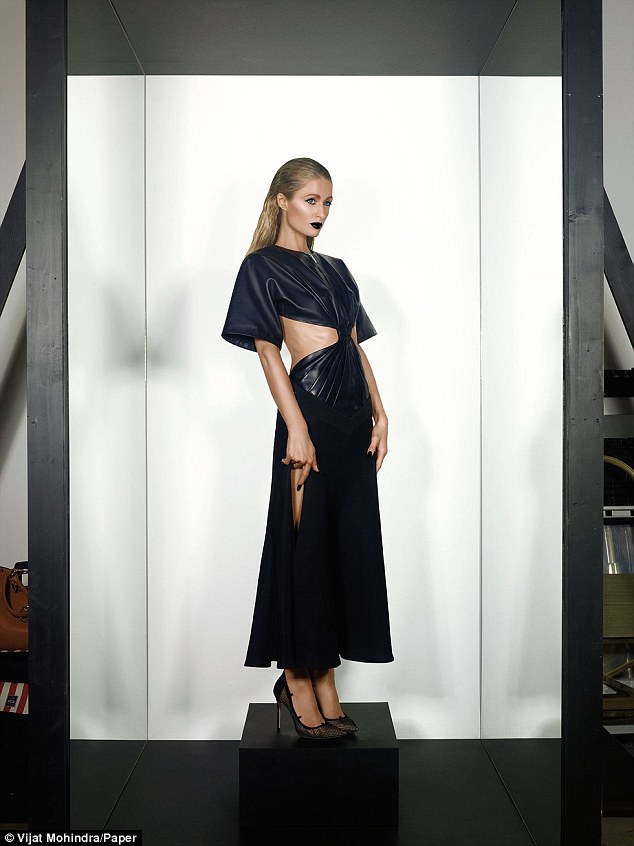 Paris wears all-leather outfits with mesh heels for the rest of the shoot
What are your thoughts on Paris getting naked for Paper Mag? Do you think the photos are artistic and tastefully done, or they just as bad as Kim's oil-enhanced "Break the Internet" photograph?
I am not too fond of the backless jumpsuit photo, but the rest are alright. Would you agree?
So far, only Paris tea-length leather dress has been ID'ed among all the outfits. It's from Mugler. No details have surfaced on her footwear either, but my hunch is the metallic pumps are from Giuseppe Zanotti. Below is a similar style from Zanotti's line-up in yellow gold.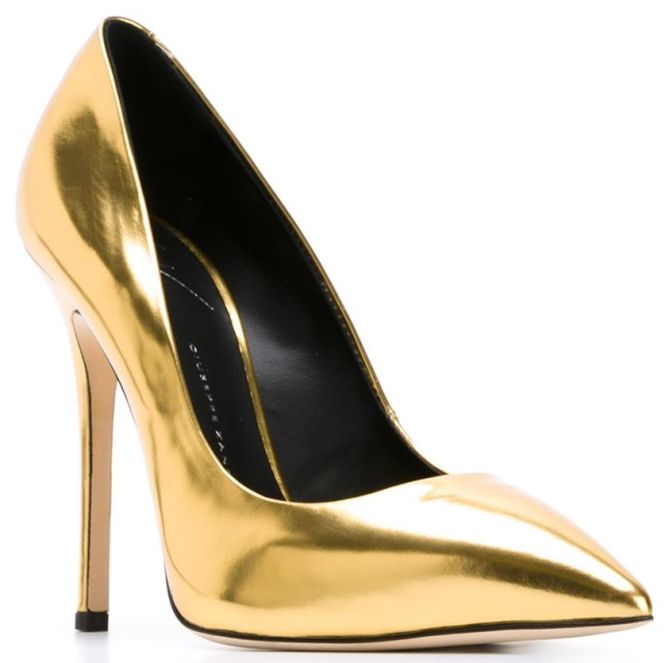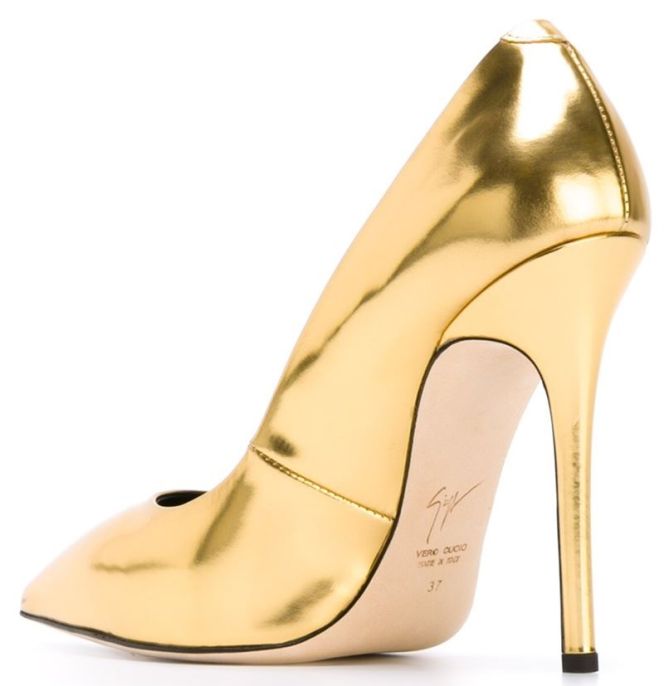 Giuseppe Zanotti Metallic Pumps, $510
I'm basing my hunch on the inscription written on the outer sole of her shoes. Majority of the labels have less conspicuous detailing on that section of the shoe. Of course, I could be wrong too.
As for Paris' black mesh pumps, I'm 100% sure they're these lace-ups from Gianvito Rossi. The only difference is her stylist took out the laces for the shoot.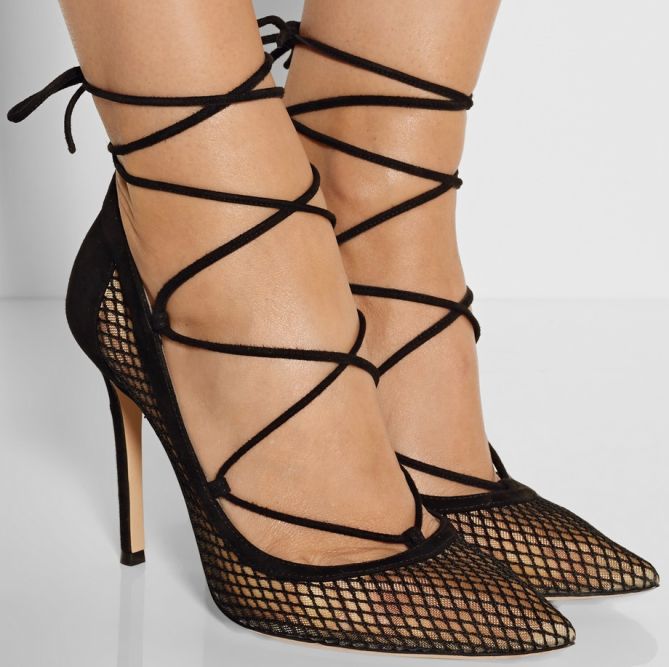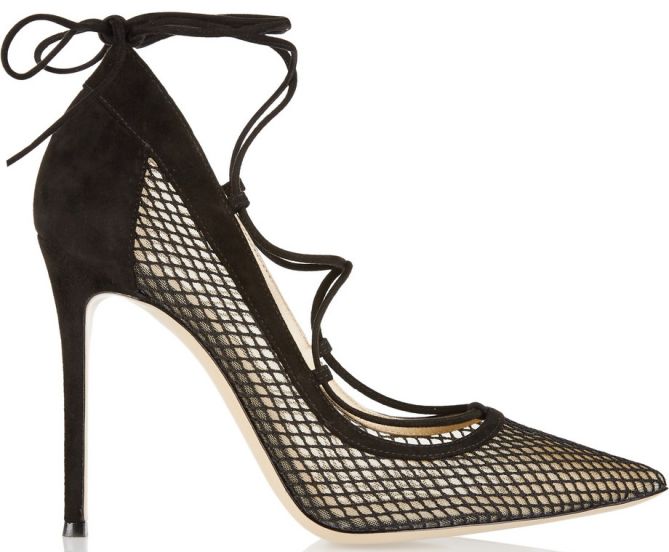 Gianvito Rossi Suede and Mesh Lace Up Pumps, $475 (was $950)
Paris' Gianvito Rossi pumps are currently at 50% off if you want them. You can choose to wear them with or without the laces to get a different look.