Paris loves to tease the public with her outfit choices. After her infamous video, you'd think people will no longer make a fuss when she wears something daring and overly sexy, on the contrary, however, they still do.
While attending the NRJ Music Awards in Cannes, France, on Saturday, jaws dropped and tongues wagged as the heiress donned a scarlet-red ankle-length frock detailed with a super low neckline and a slit on the front that went all the way up to Canada. She was quite proud of the dress and even flaunted its sexy details the moment she arrived at the venue. And in the process, she almost exposed her undies. Capping off the look were diamond  earrings, a diamond-encrusted statement necklace, and a pair of glittery two tone platform pumps.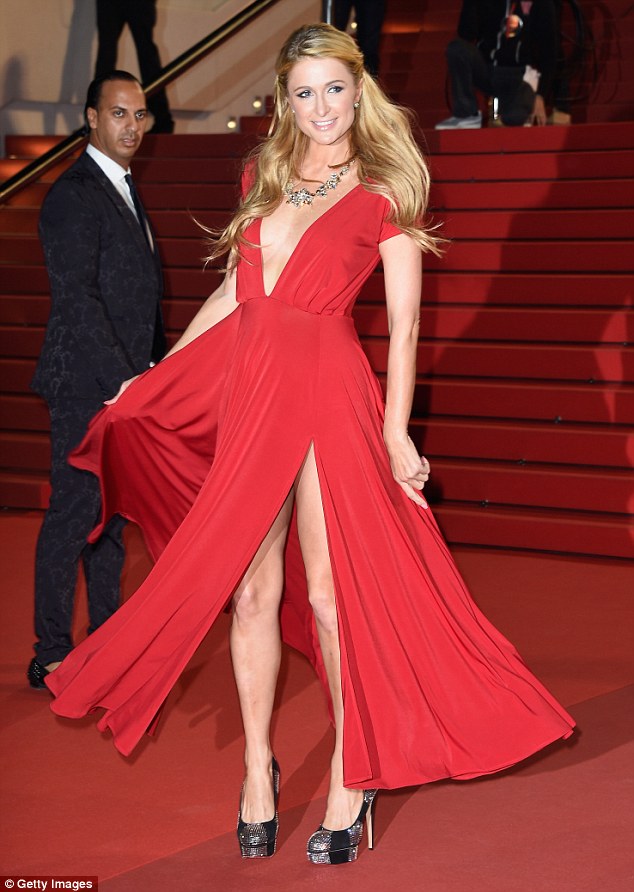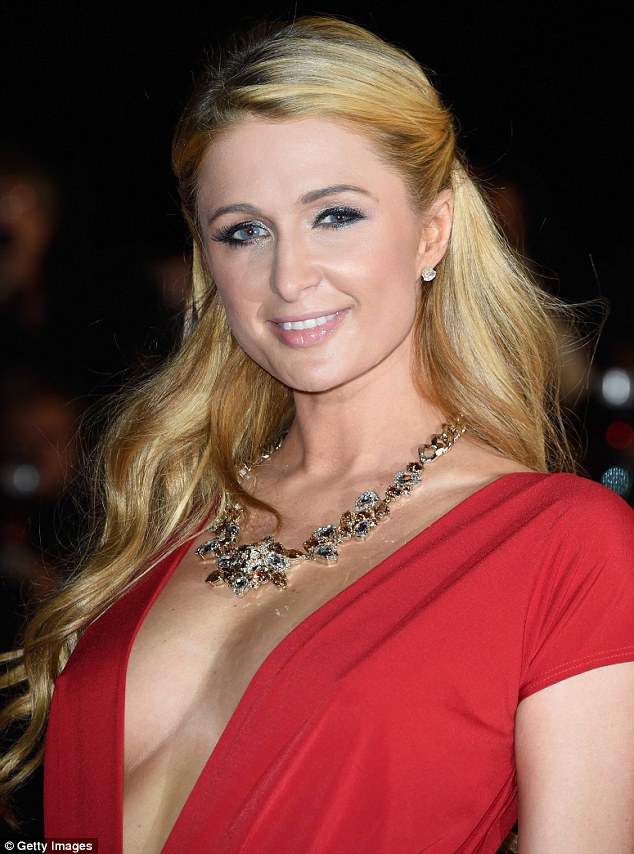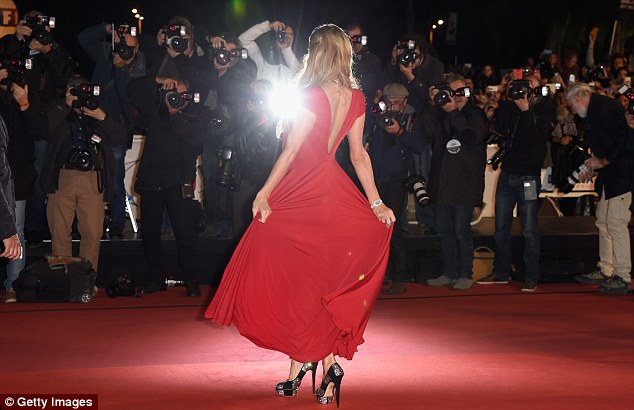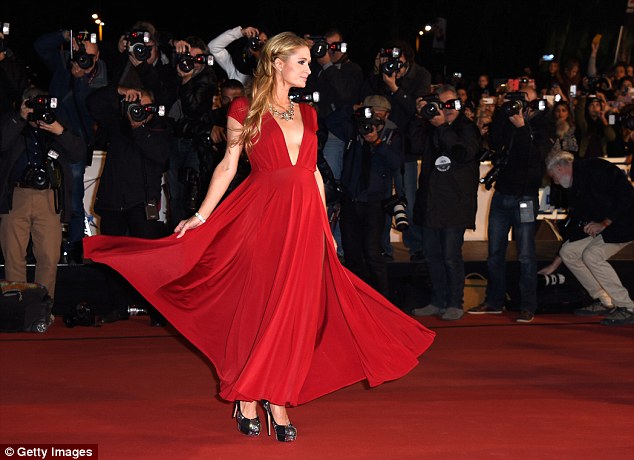 Paris Hilton attends the NRJ Awards held in Cannes, France, on December 13, 2014
How do you like Paris' latest red carpet style?
The dress is simple but very sexy. On a side note, I kind of wish it was floor grazing. But then again, I guess she wanted to show off her fancy heels. After all, those dazzling shoes are  meant to grab attention.
Speaking of which, below is a closer look at the pair. These pumps are from Charlotte Olympia. Dubbed as the "Paparazzi", they feature suede leather uppers decorated with crystal-bedecked panels  to create that two-tone effect. They also feature 5.25-inch-tall heels and 1.25-inch-thick platforms: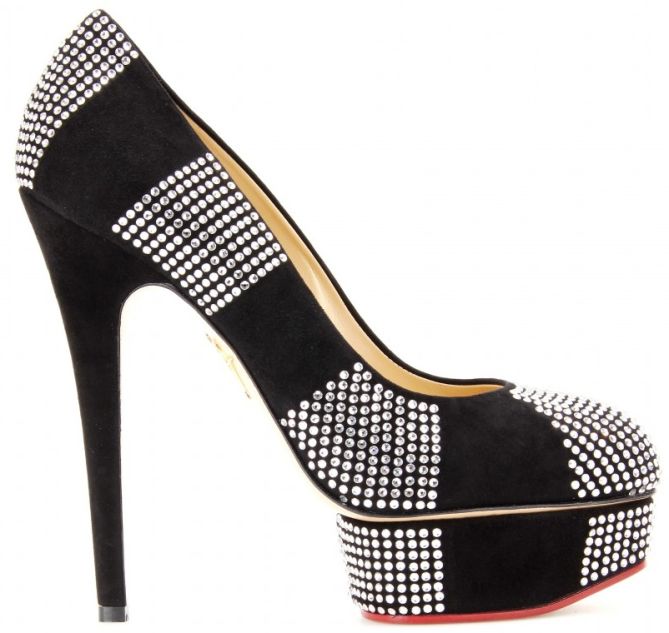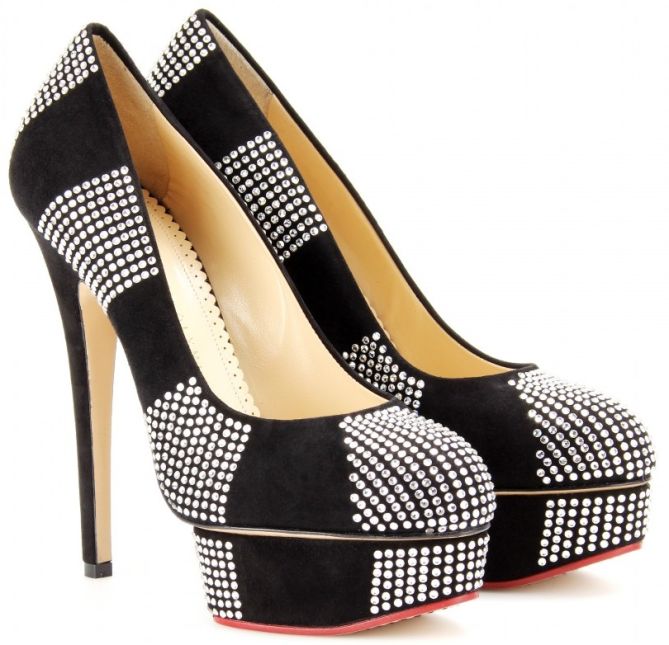 Charlotte Olympia Paparazzi Pumps, $793 (was $1587)
If you like what you see, you can score these pumps for much less online. They're currently on sale, down to $793 from a high $1587. I agree, that's still very expensive. However, if you're planning on shopping for a pair, at least you'll get to save $700 in the process.