Paris Hilton will forever be the original "it" girl slash party princess. The same goes for her sister, Nicky, of course. But unlike Nicky, Paris' life is far more interesting. Well, it is to the public, at least. She started a trend, and now other socialites are following suit (think Kim Kardashian and Tinsley Mortimer).
And as you know, Paris also has a lot of titles under her belt. Aside from being a socialite, she's also a book author, a singer, a fashion designer, a businesswoman, a reality TV star, and of late, she has added DJ to that long list.
Recently, Paris went to Dubai to celebrate the new destination restaurant called Cle Dubai, along with her sister, Nicky, as well as other familiar faces like Khloe Kardashian. While en route, she channeled Middle Eastern fashion and wore a beautifully printed dress. Sadly, she overdid on the extras, as she piled on layers upon layers of gold jewelry around her neck, and even added a gold headdress on top of mix. Capping off Paris' airport style were a pair of black pumps — not exactly the ideal choice for such an outfit, but they weren't so bad.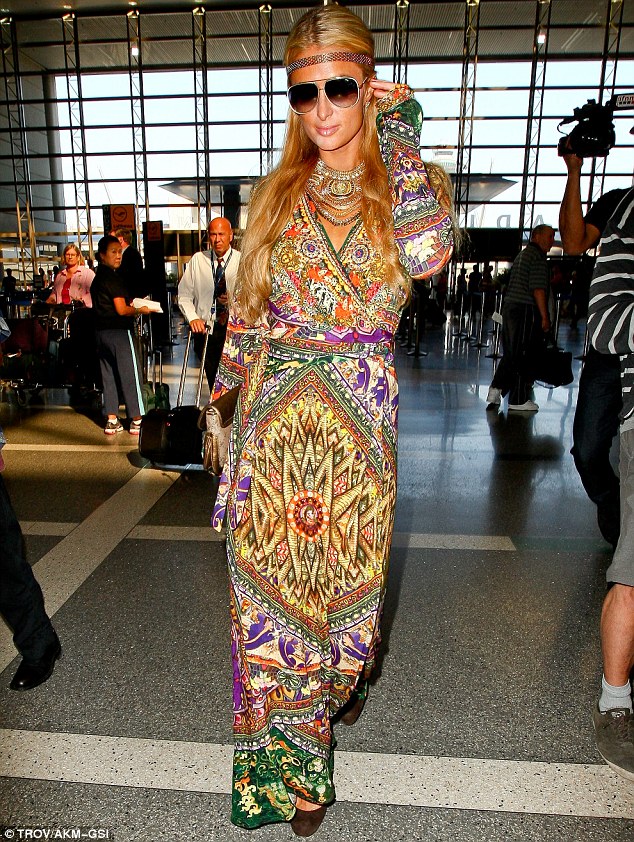 Paris makes her way through LAX to catch a flight to Dubai, October 8, 2014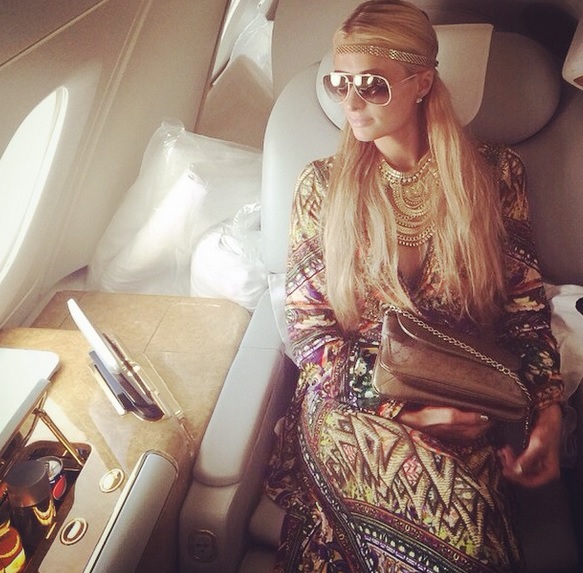 Paris shares a photo of herself  on Instagram while inside the plane
Upon her arrival, the heiress made it a point to enjoy the desert by riding a camel. She was fashionably dressed while doing so, of course. She was even decked in high heels. And per usual, the socialite shared the mini adventure with her Instagram followers.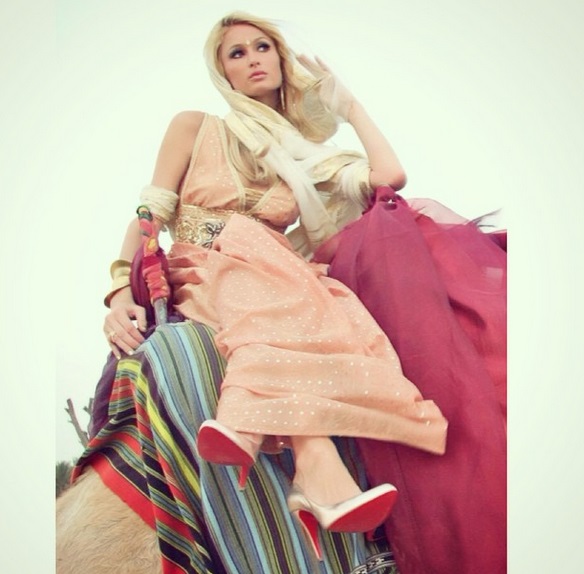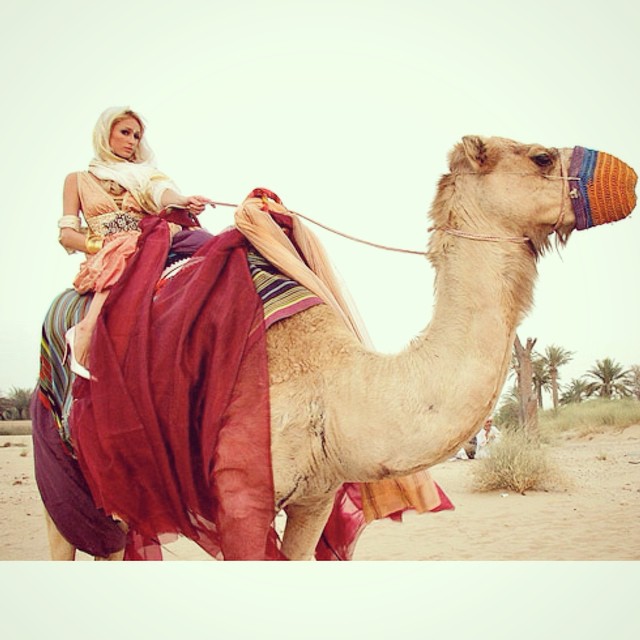 Paris Hilton rides a camel while decked in a pair of white high-heeled pumps while in Dubai
I have no doubt a bunch of men were probably behind her to make sure she wouldn't fall off that camel. But you have to hand it to her for riding it while in her Louboutins, yes?
Paris' round-toe pumps from her airport outfit is reportedly the "Simple". This particular style comes in different heel heights ranging from 3 to 4 inches tall. You can find them in other colors online.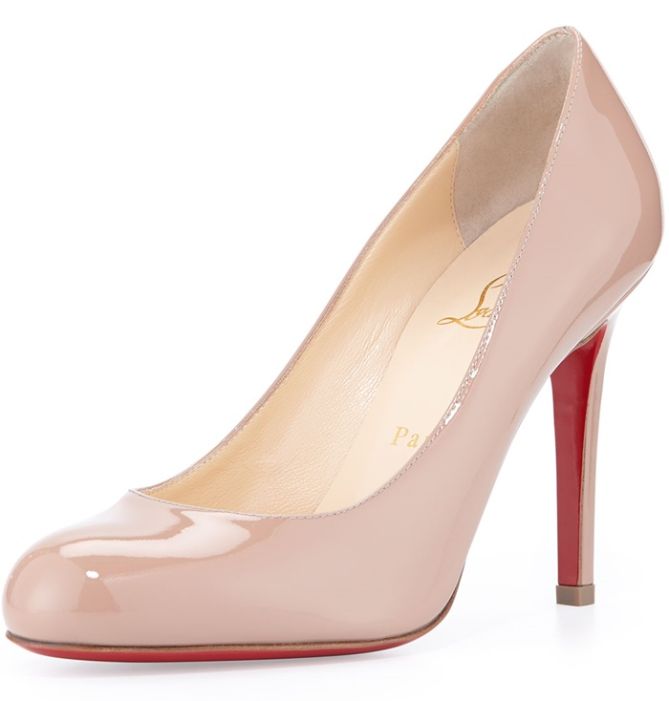 Christian Louboutin Simple Pumps $675
And as for the white red-sole pumps she wore while riding a camel, those I've yet to ID. However, my hunch is they're the "Decollette", a pair with a slightly tapered toes — more like almond, in fact — with 4-inch-tall self-covered heels. Below is a similar style in black patent. Take a look and see if I'm right on the money: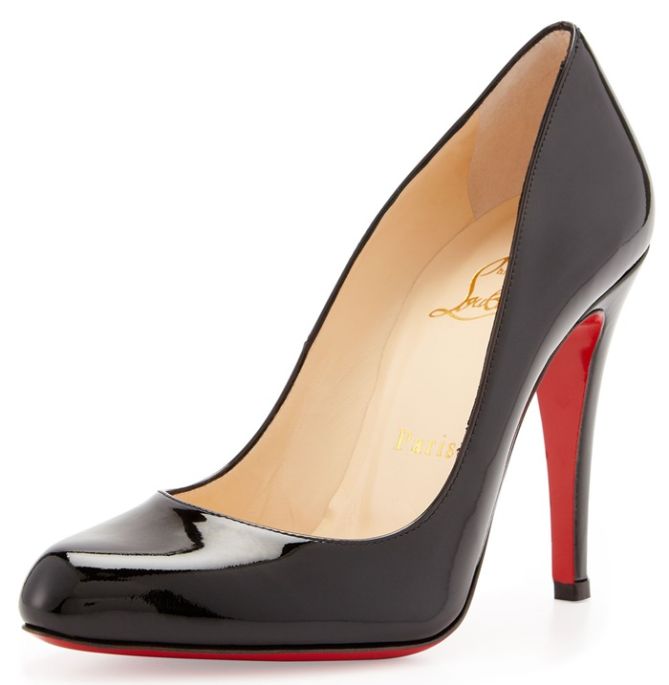 Christian Louboutin Decollette Pumps, $675
Grabbing either of the pumps from Christian Louboutin will set you back $675. If you had unlimited supply of money, will you also wear these expensive high heels while riding a camel? Or will you be practical and wear the appropriate footwear?