Sometimes, I feel like Paris Hilton's fashion sense hasn't evolved so much. Nicole Richie's style has certainly changed, but Paris, well, it's like she's stuck in a specific era. Not that it's a bad thing. I mean, the heiress looks great most of the time. Plus, she's able to pull off practically any outfit.
A great case in point would be the ensemble she put together while shopping for sunglasses in Beverly Hills on Friday. The blonde beauty channeled Clueless fashion by donning a preppy top and mini skirt for the day. Paris then injected her own take on the getup by going for a skirt crafted in leather and detailed with metal grommets. She also punctuated the combo with a leopard-print purse, oversized sunnies, and some black suede ankle boots detailed with patent panels.
Altogether it was an unexpected attire. But as to whether she nailed it or failed it, well, you be the judge. Check out her photos below: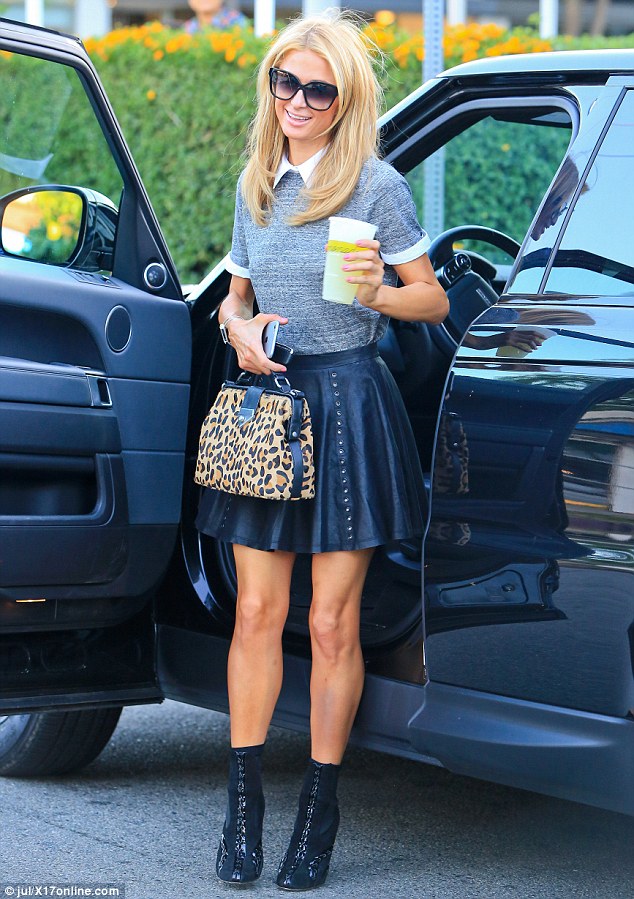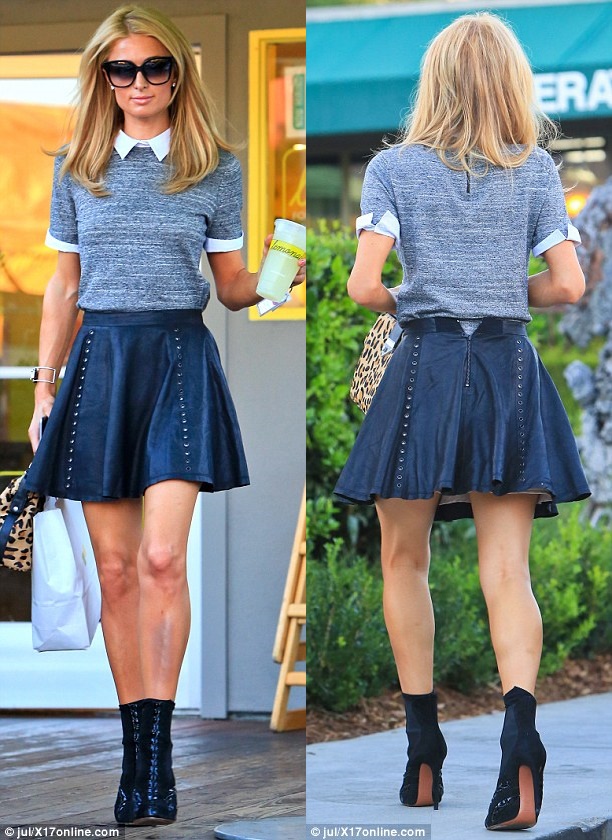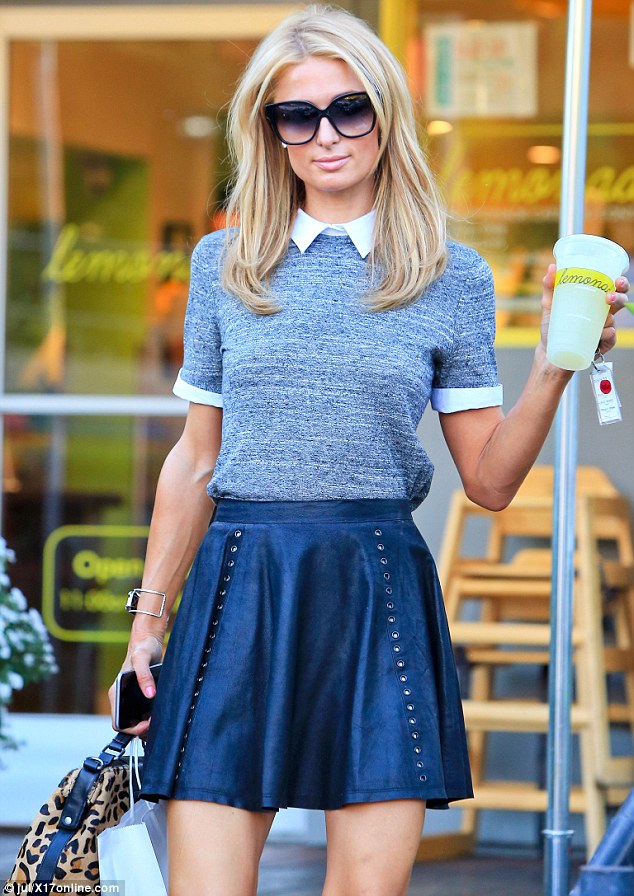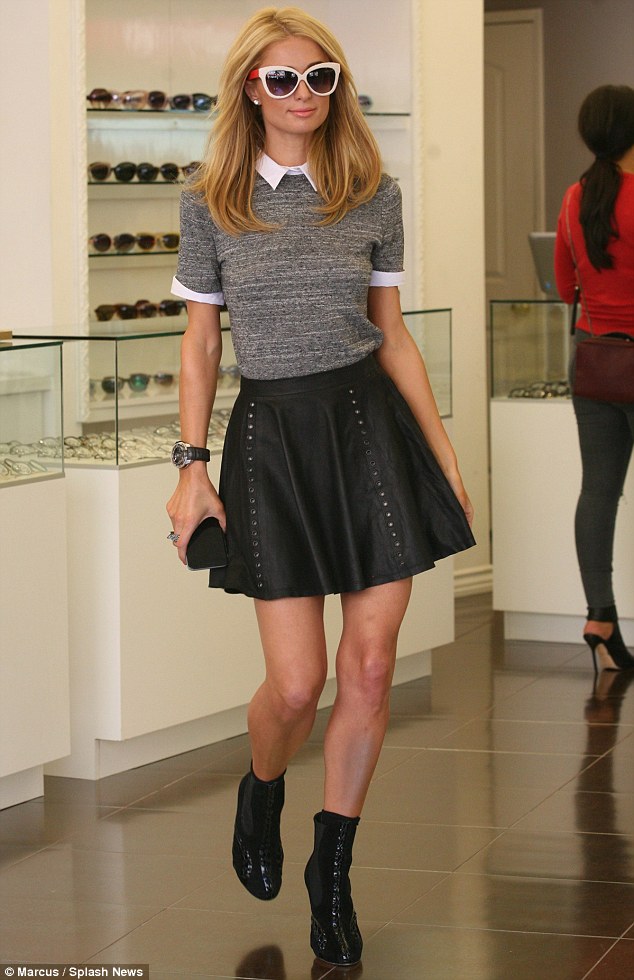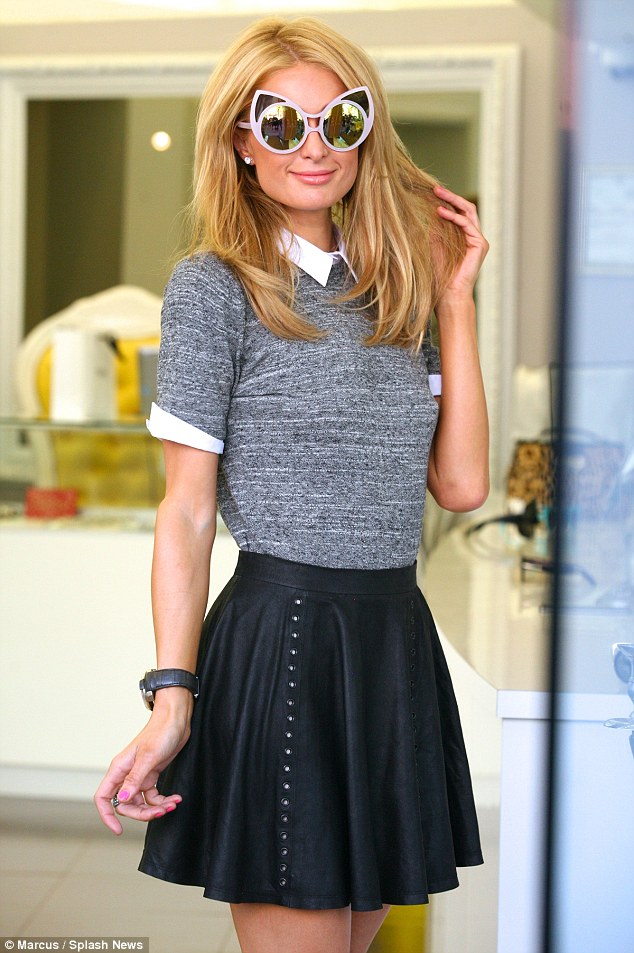 Paris Hilton shops for a new pair of sunglasses at a store in Beverly Hills on October 2, 2015
She looks alright. Would you agree?
I'm not a fan of the boots, though. I think they look odd. But I guess for others that's a good thing because it means they're unique. Yes?
Paris' patent-paneled suede boots are by Alaia. Up close, the textured sections are actually made up of lace-ups intricately intertwined. They are truly a one of a kind pair.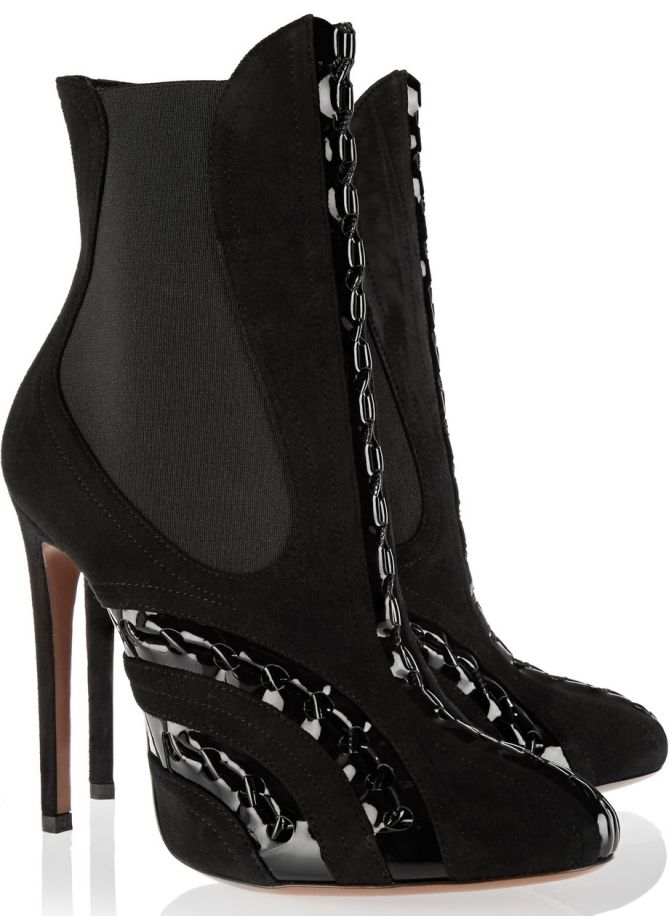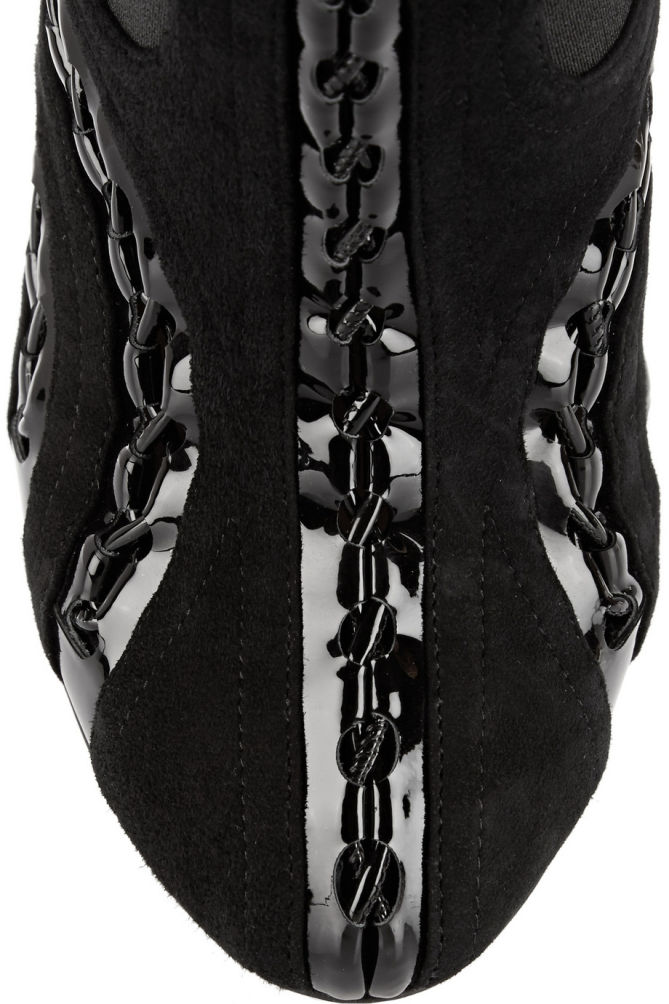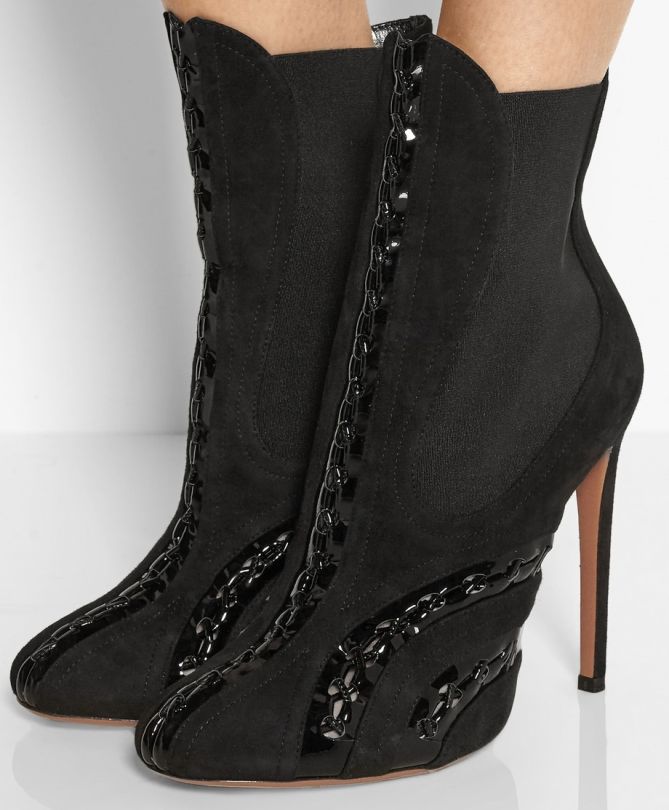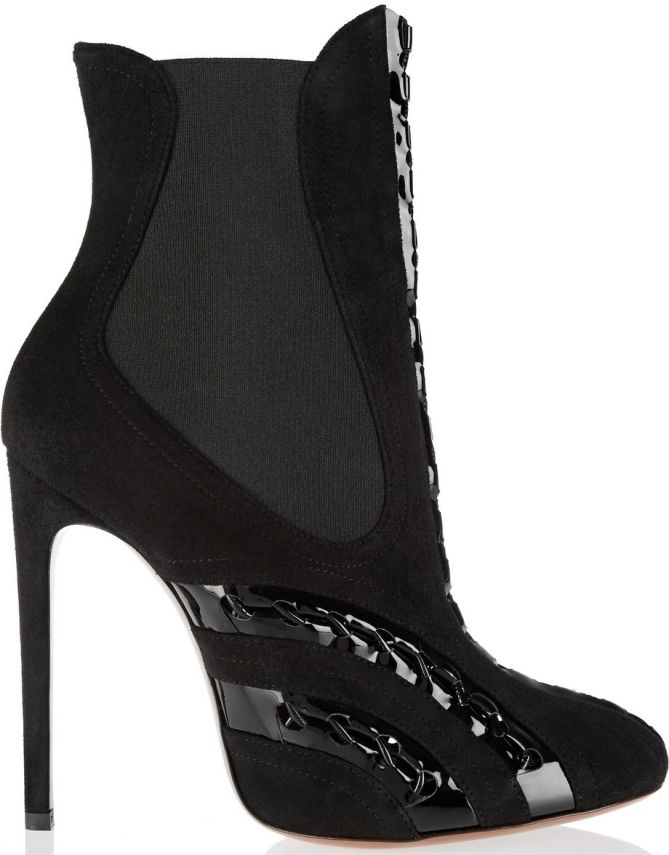 Alaia Patent Leather Paneled Suede Ankle Boots, $1,890
Come to think of it, they don't look bad at all as you look closer. I guess it will depend on how you'll wear them. Personally, I'd prefer them with black skinny jeans or leggings. I don't think I can wear them the way Paris did. What about you?
You can find Paris' Alaia boots online. They retail at $1,890.