Paris Hilton was spotted heading into Madeo restaurant last weekend. The blonde socialite decked herself in a rather interesting pair of shoes for the evening. She wore a printed black-and-white dress, then topped the piece with a black leather jacket. But instead of capping off the outfit with pumps or regular boots, she teamed the combo with cutout knee–high boots from Jimmy Choo. The effect was weird. It was like looking at Paris in a pair of knee-length fishnet stockings and pumps.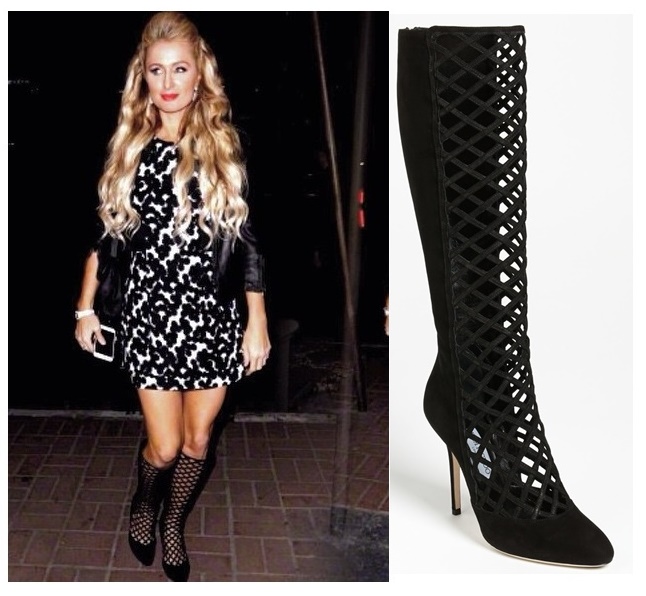 Paris Hilton spotted arriving at Madeo restaurant in a pair of cutout boots, February 20, 2015
What do you think of the combination she put together, hit or miss? Better yet, what do you think of the boots, hot or not?
Paris' Jimmy Choo boots are the "Delta", a style detailed with cutouts on the knee-high shafts, tapered toes, and 4-inch-tall heels. Below is a closer look at the pair: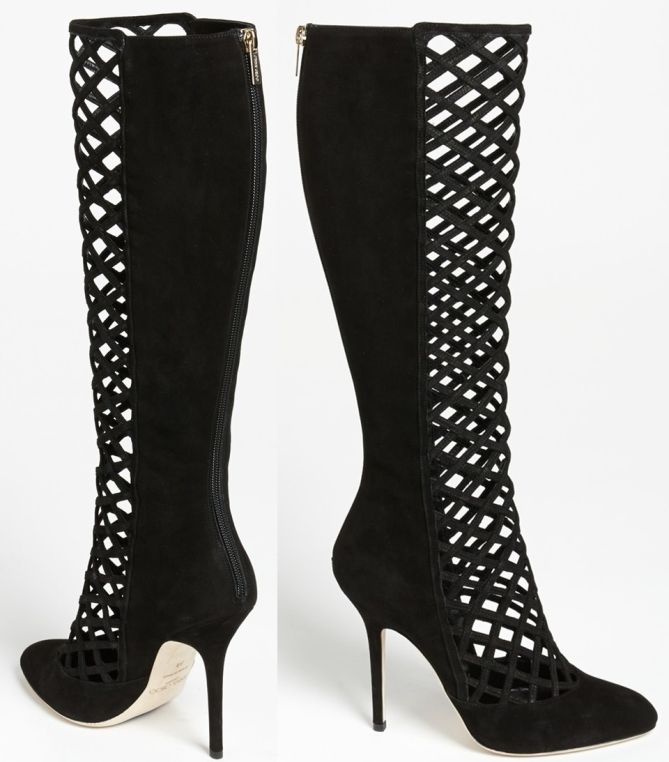 Jimmy Choo Delta Boots, sold out
I'm sorry, I can't appreciate these boots. However, I have a feeling they'll look great if styled in a certain way. Would you agree?
The Delta boots may require some getting used to and they're definitely not for everyone. For those who love the cutouts, you can try the "Dane" booties from Jimmy Choo instead.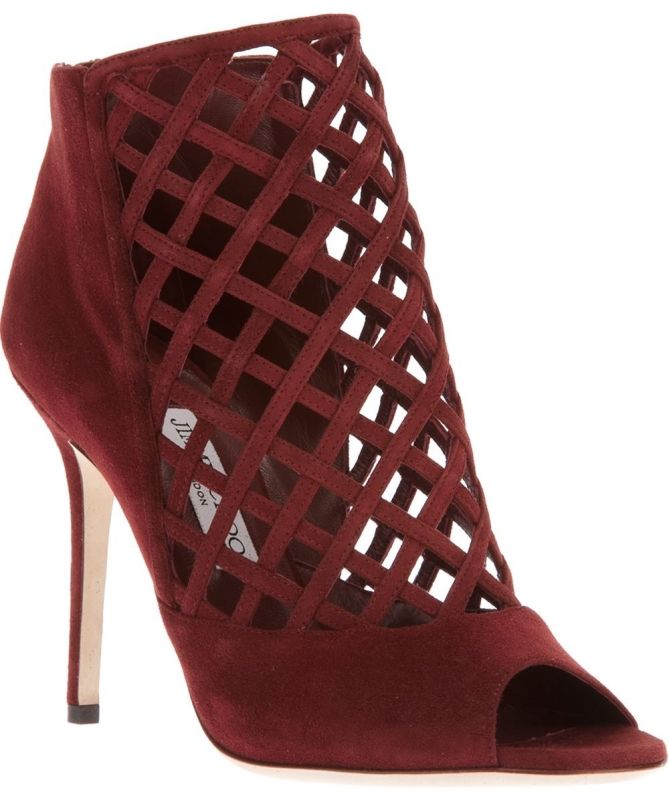 Jimmy Choo Dane Booties, $937
By the way, Paris' dress is from Diane von Furstenberg. You can grab it here. On Monday, Paris was once again spotted at 10AK nightclub in another short DVF dress. She wore the piece with another pair of cutout booties. This time, from Alaia.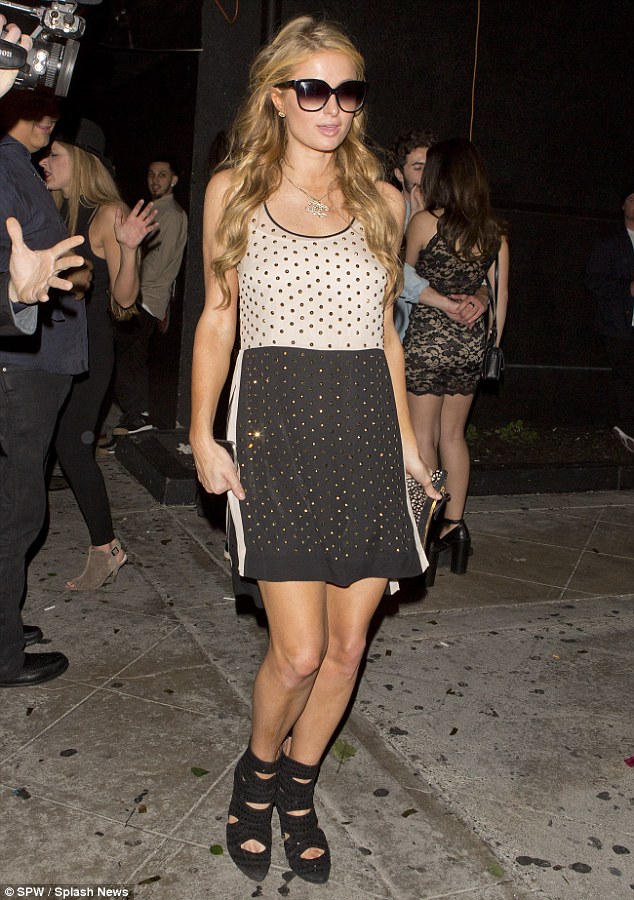 Paris Hilton spotted at 10AK nightclub in a short dress and cutout booties, February 23, 2015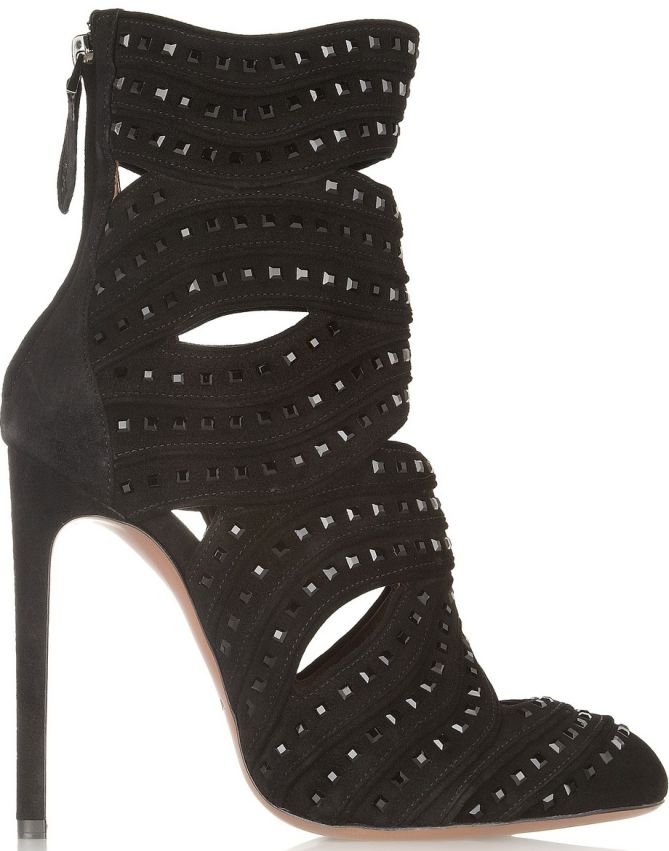 Alaia Studded Cutout Booties, $1496 (was $4275)