Paris Hilton gets away with a lot of things. She makes questionable fashion choices at times, but seems to pull it off anyway. I guess that's a benefit you get for being a stunningly beautiful heiress. Yes?
On Tuesday, Ms Hilton was spotted arriving at LAX to catch a flight. Her outfit for the plane ride was anything but simple, of course. She wore a bright red embroidered lace crop top and a highly textured bright blue maxi skirt. She then complemented the combo with cat-eye sunnies and a Chanel purse. What came as a surprise were the shoes she used to go with — a pair of jeweled black pumps.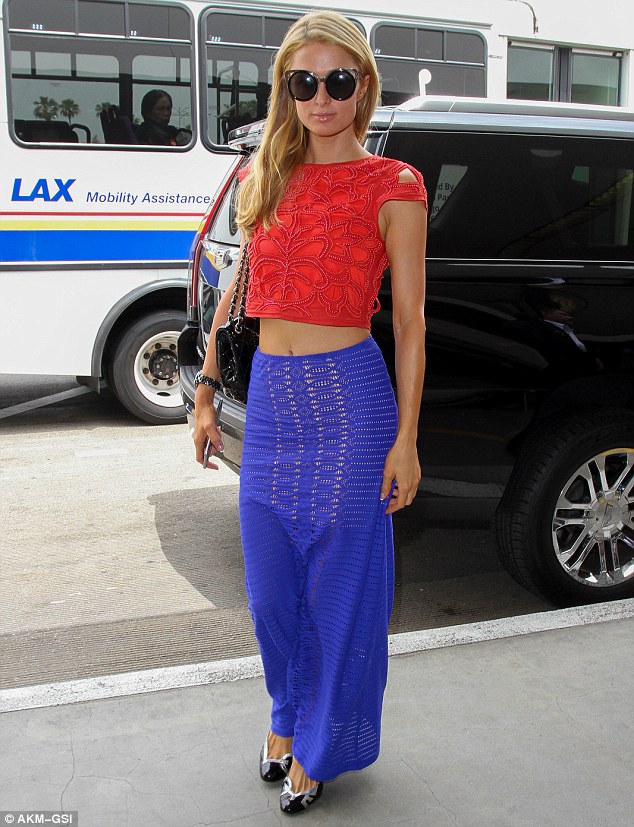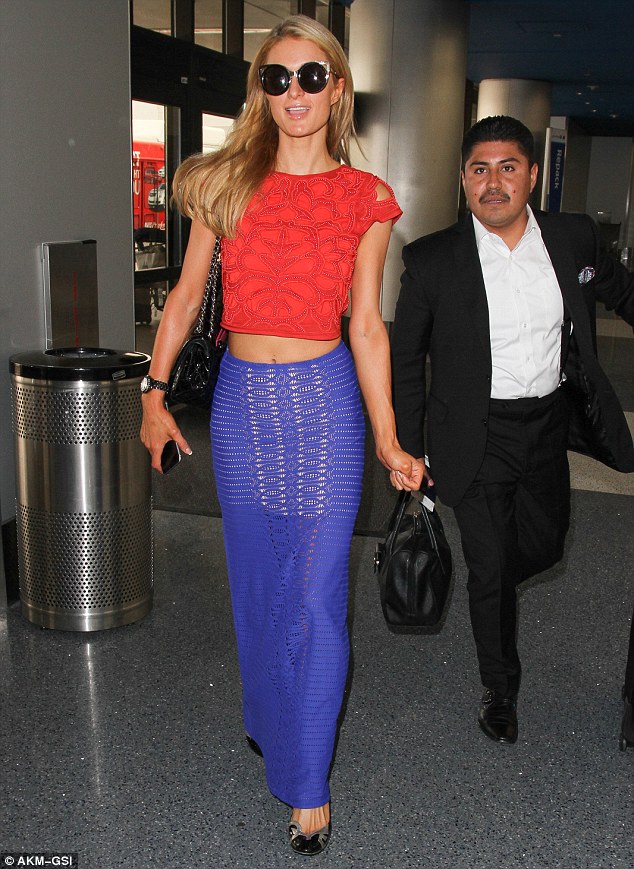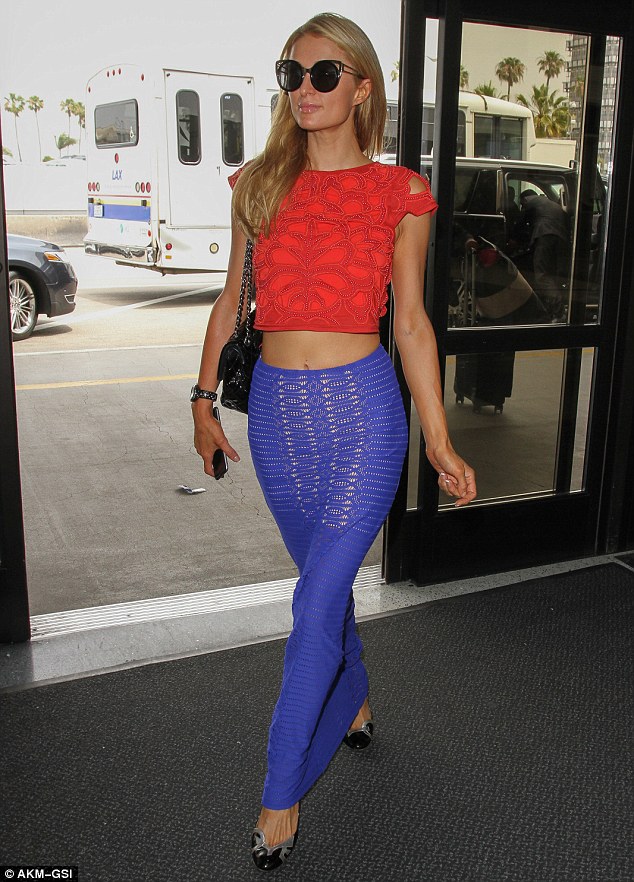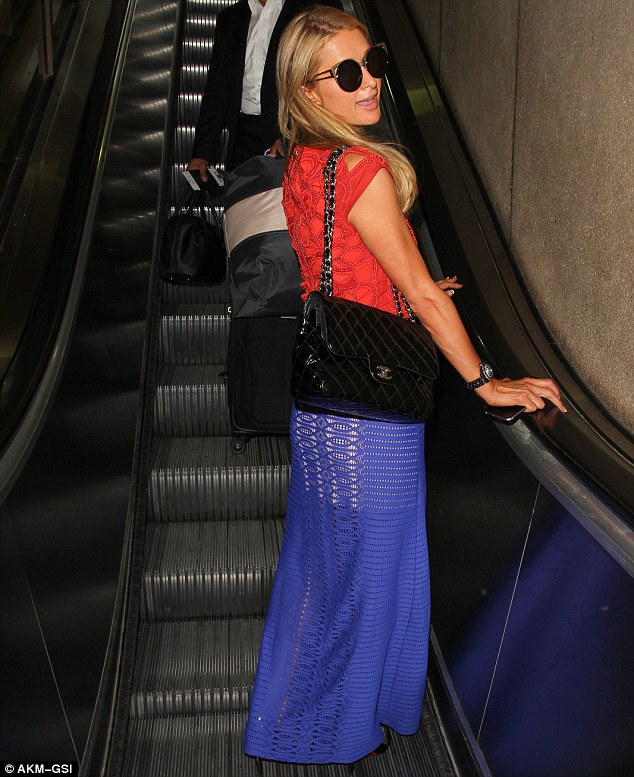 Paris Hilton arrives at LAX to catch a flight on May 31, 2016
Do you approve of Paris' outfit choice?
I don't know about you, but I am not a fan of the mix she put together here. I find it odd that she teamed the casual attire with red-carpet worthy pumps. Personally, I'd complement the combo with white sneakers. What about you?
Paris' cute red top is from Alice + Olivia. You can find it on the brand's website. It's called the "Pollie" and it retails at $368.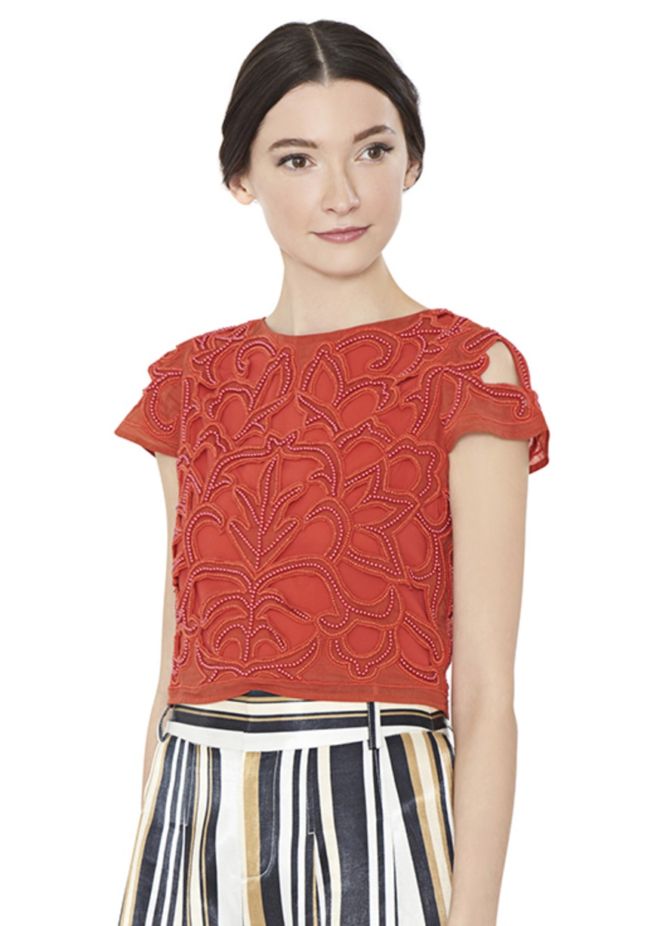 Alice + Olivia Pollie Crop Top, $368
I couldn't find any deetz on Paris' skirt, but her sunnies are from Erdem x Linda Farrow, while her jeweled pumps are from Christian Louboutin. You can find the eyewear in another color over at Matches, but the pumps are no longer available, unfortunately.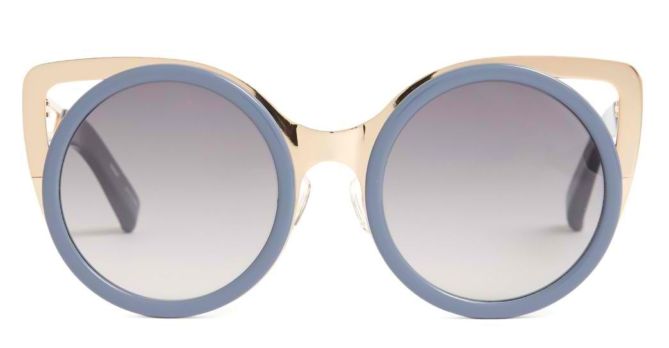 Erdem x Linda Farrow Cat Eye Sunglasses, $337
Here's a look at Paris' "Love" pumps from Louboutin. They feature vamps that are beautifully cutout and lined with crystals at the throat, while the rounded toes and cone-shaped heels give them a vintage-y flavor.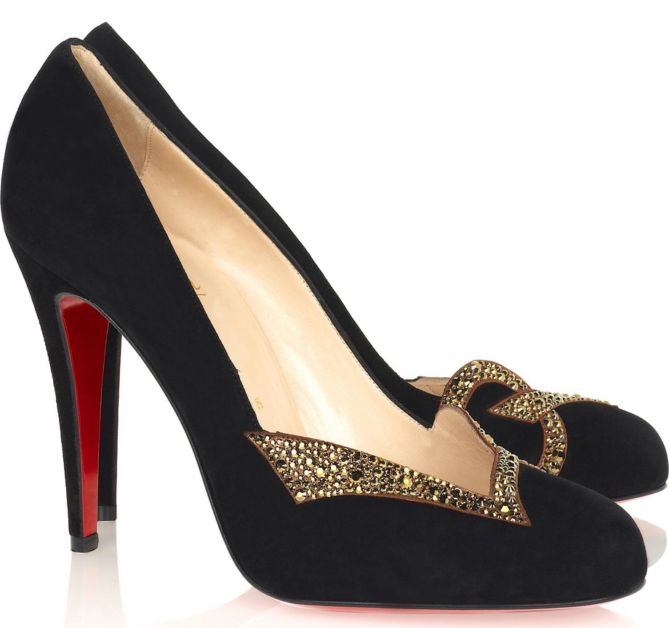 Christian Louboutin Love Pumps, sold out
If you dig Paris' airport style, you can channel it with these jeweled pumps from Ted Baker instead. They feature crystallized embellishments at the toes and come in black suede. To copy Paris, wear the shoes with a crop top and a maxi skirt. If I may suggest, go monochromatic so you will appear more elegant: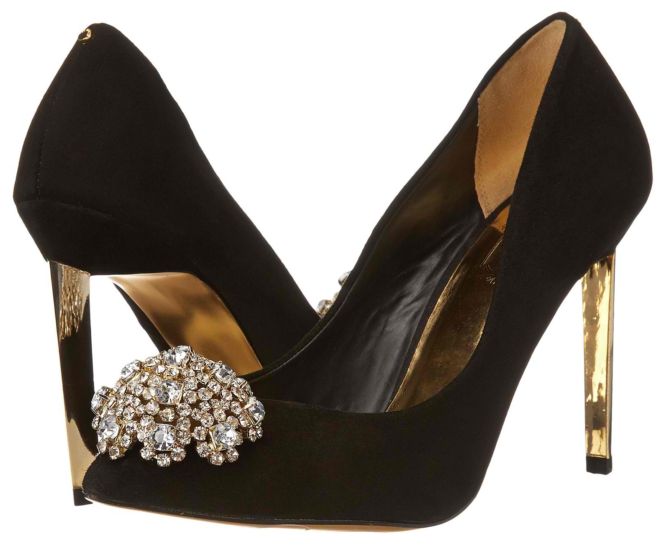 Ted Baker Peetch Pumps, $220