Paris Hilton has a new favorite pair of booties. The heiress was spotted rocking them at a press conference in Mexico last week. She wore them with a crop top and a long skirt detailed with a thigh-high slit meant to show off the shoes.
Paris also wore the shoes while out and about in New York on Monday. She teamed the heels with black nylons, a black leather skater skirt, and a leopard-print blouse topped with a black leather jacket.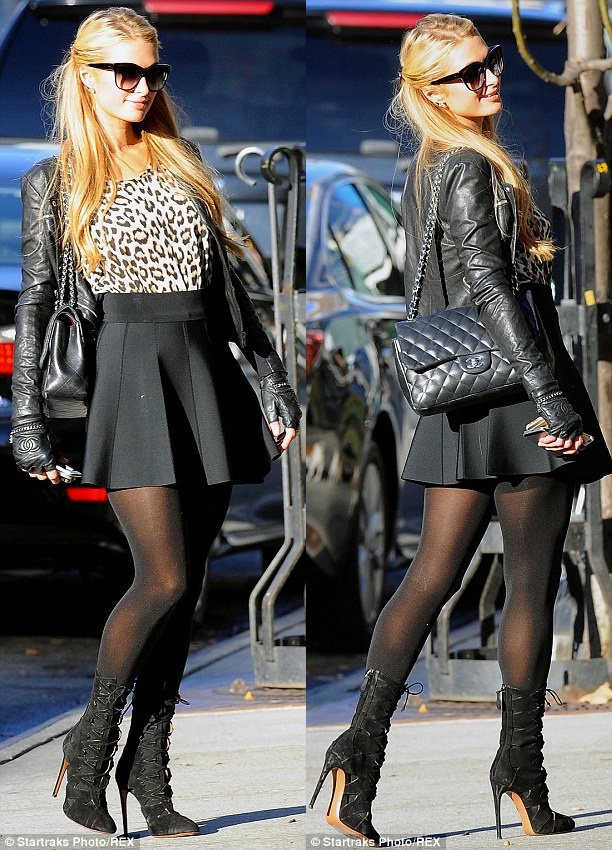 Paris Hilton spoted out and about in New York while decked in a pair of fancy lace-up booties on November 24, 2014
The party princess even took a plane ride to Los Angeles on Tuesday with the pair. She used the shoes to cap off a mix of black leather skinny panats and a black sweater. Yep, Paris loves to fly hhigh just like Kim, Khloe, She wore all-black separates with the pair on three occasions, and even more them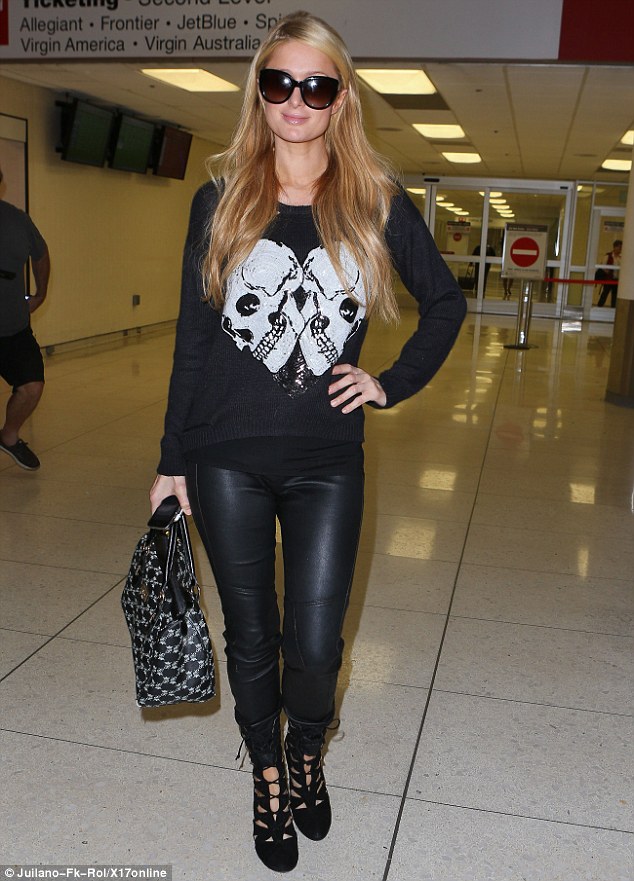 Paris Hilton wears the same lace-up booties as she arrives at LAX after a flight from New York on November 25, 2014
Are you a fan of Paris' new shoes?
Paris' lace-up booties are by Alaia. Below is a closer look at the pair. They feature rounded toes, geometric cutouts for a sprinkle of edge, and a fancy lace-up design across the center. The shoes also feature 4.5-inch-tall heels so they are relatively steep: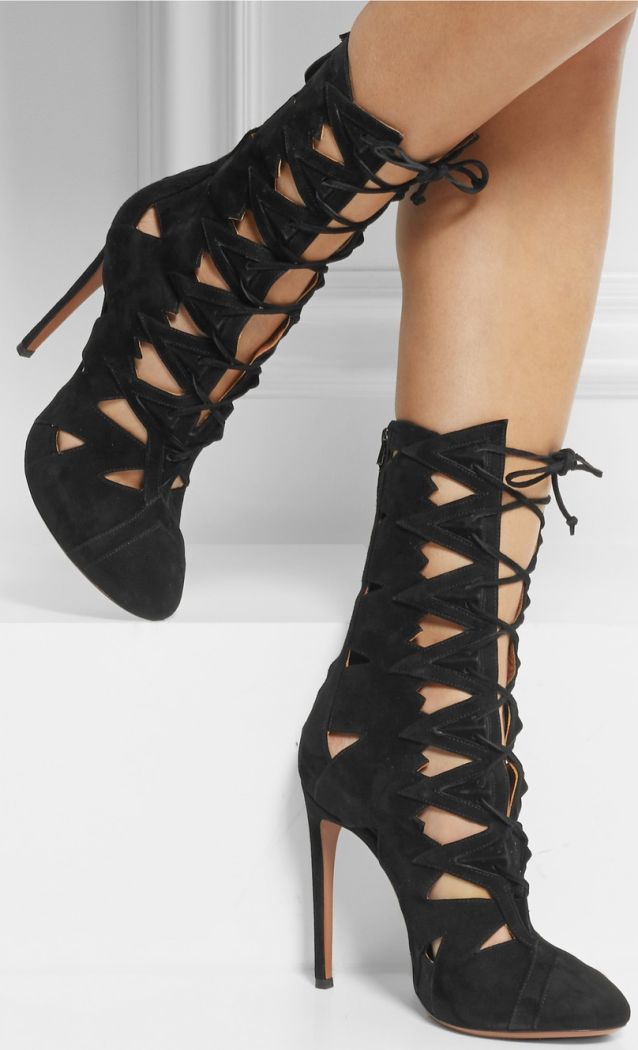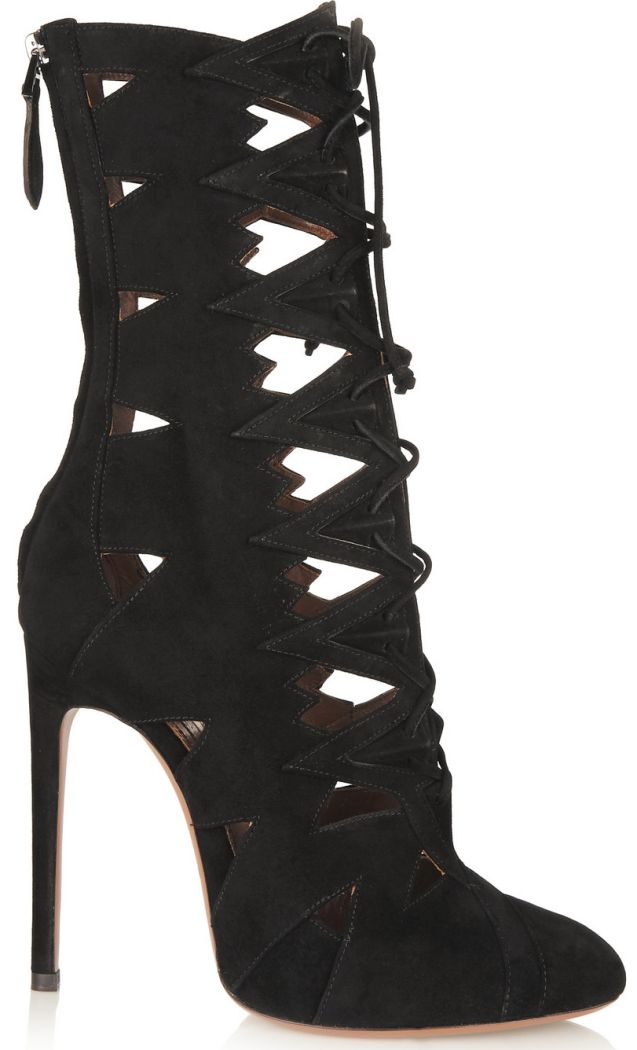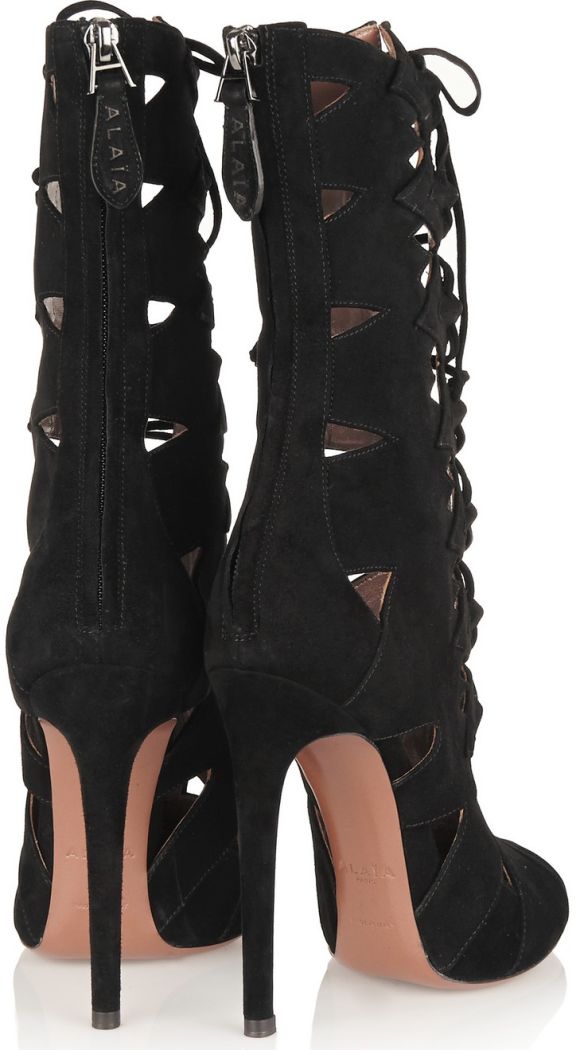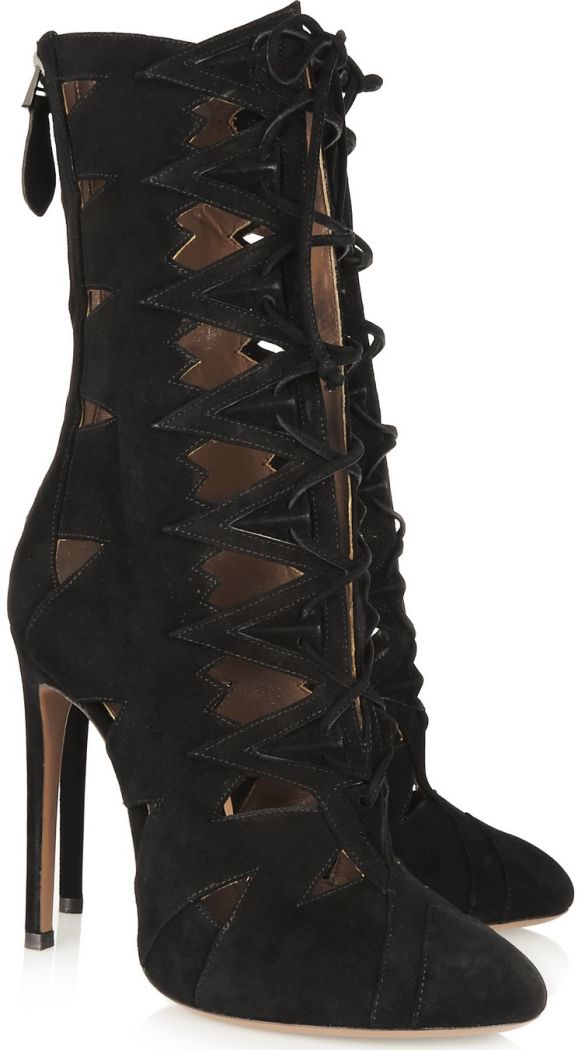 Alaia Suede Cutout Lace Up Boots, $3340
Like what you see?
The shoes are available for the taking online. If you have unlimited supply of moolah, feel free to blow off $3340 on a pair. Yes, that much. For a single pair, I think  it's a ridiculous amount to shell out, but if the price doesn't bother you at all, then feel free to order away.