Like Vanessa Hudgens and Alessandra Ambrosio, Paris Hilton is also a Coachella regular. The heiress, however, usually fails to impress with her wardrobe choices for the yearly fest. She comes off as trying too hard to look stylish, and never seems to hit the mark.
For this year's festival run in Indio, California, Ms. Hilton once again managed to disappoint. She attended day 1 of Coachella in a see-through black maxi dress that left little to the imagination. Underneath the frock were matching undies of bandeau and high-cut panties. Paris then capped off the getup with a statement necklace, a cuff bracelet, and some black sunnies. Even more disappointing, however, was her choice of footwear — a pair of black ballet flats that certainly didn't go well with the boho-themed getup.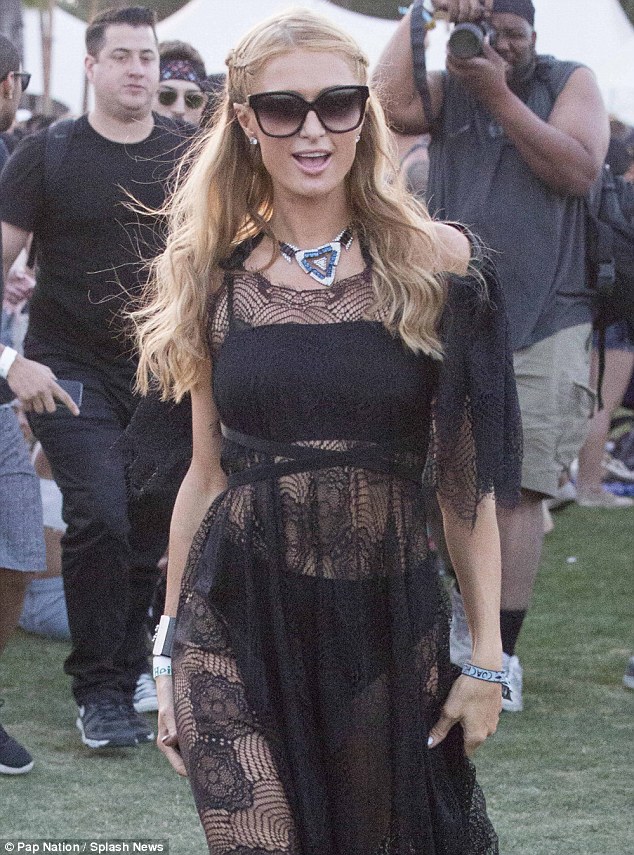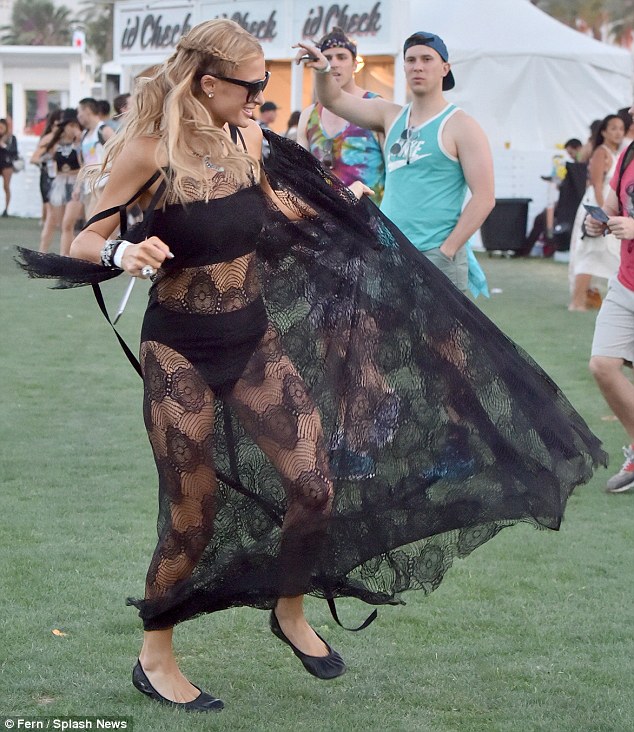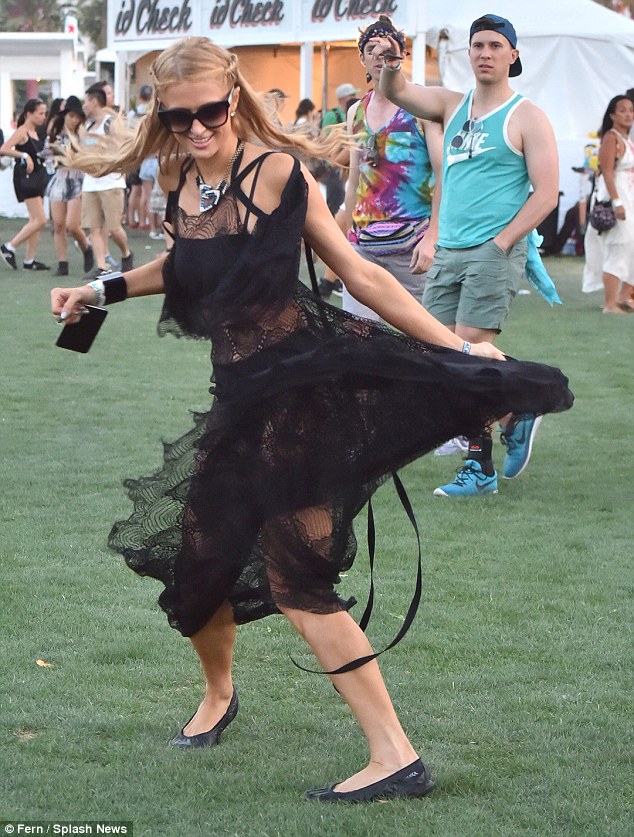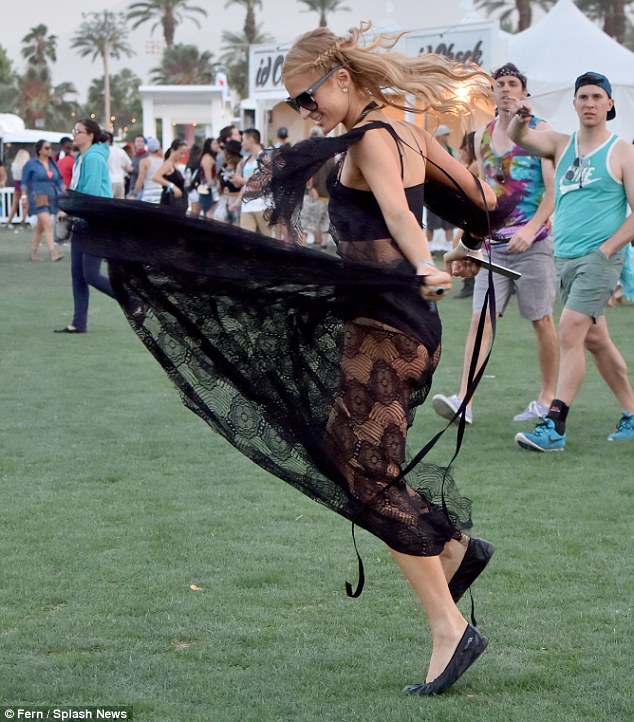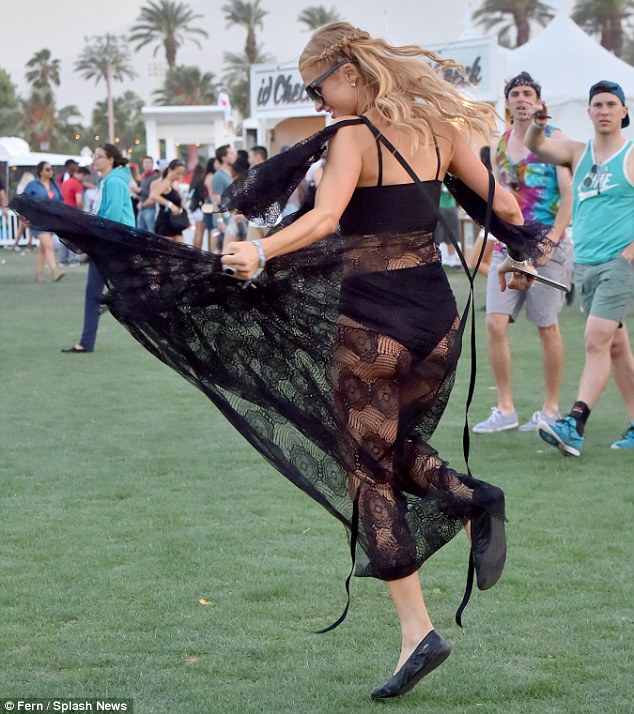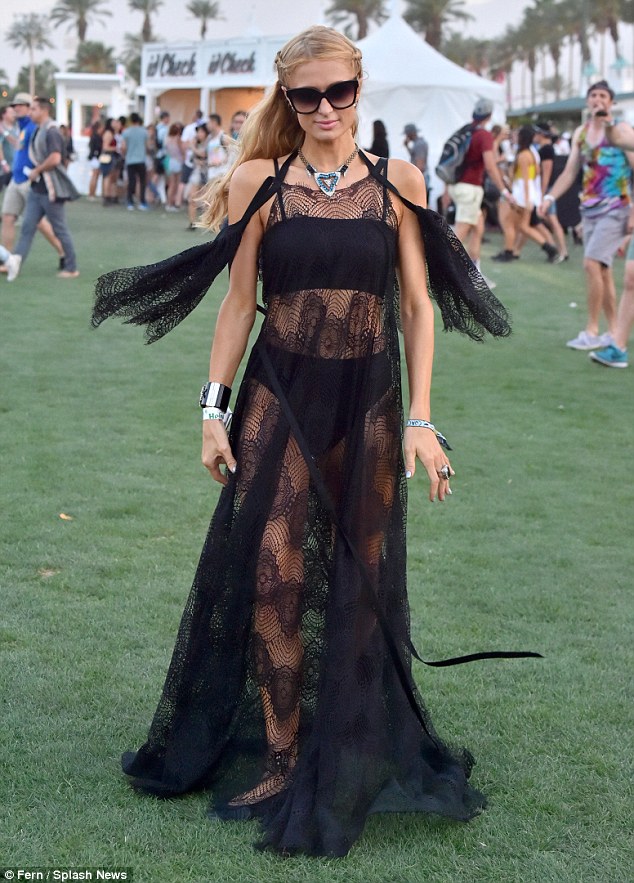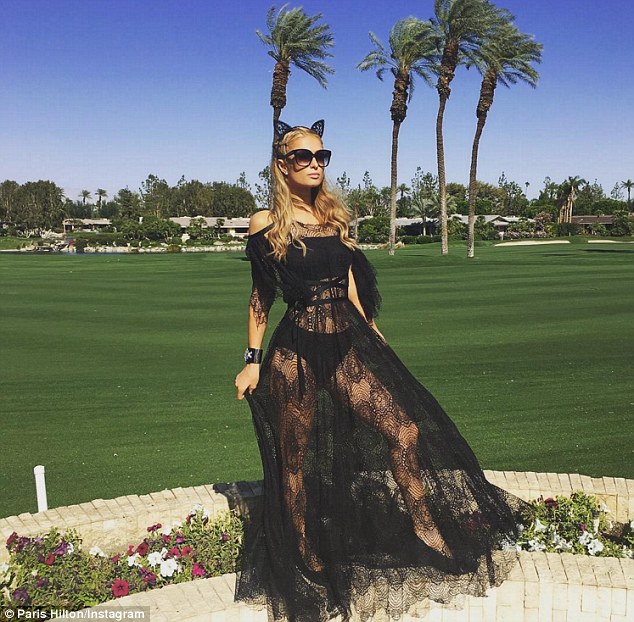 Paris Hilton attends Day 1 of  Coachella in a see-through black maxi, April 15, 2016
What are your thoughts on Paris' Coachella style? Do you approve? And what about her shoe choice, are the ballet flats ok or should she have worn strappy flat sandals?
A short slip dress underneath and some strappy flat sandals would have made a huge difference to the attire. Would you agree?
That said, this is Paris Hilton we're talking about. She's an icon of sort, so I guess you could say she can do and wear whatever she wants. Yes?
Paris' black maxi is by Michael Costello (sold out), while her cuff bracelet is from Chanel. Her sunnies, on the other hand, are from DITA, and you can score them over at Shopbop.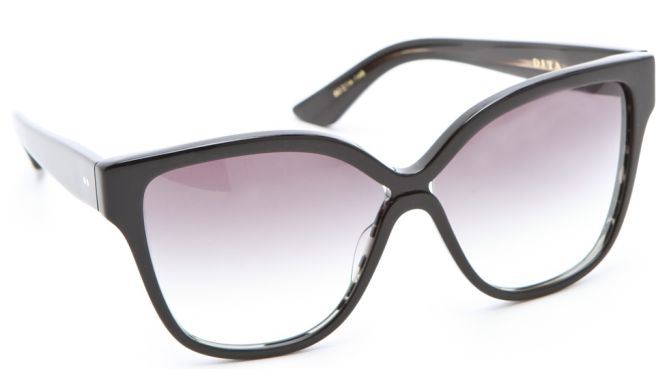 DITA Paradis Sunglasses, $350
As for Paris' ballet flats, I could not find any details on the pair, though I'm quite sure they're  from an expensive designer label. They do, however, remind me a lot of Yosi Samra's famous foldable flats. They also look a lot like the flats I found at Lanvin. Of course, they could be from any brand considering the silhouette looks so generic.

Yosi Samra  Samara Embossed Croc Flats, $96

Lanvin Leather Ballet Flats, $495
These flats are classic and timeless. And there's no doubt they are comfortable and perfect with skinny jeans and casual dresses. But for boho-themed getups like Paris' attire, strappy flat sandals would  have been the more fitting choice.
If I were in Paris' shoes, I'd go with a simple short slip with the dress, and then maybe cap off the mix with these strappy lace-ups from Jeffrey Campbell. They're flirty and they retail at an affordable $65:
Jeffrey Campbell Vista Sandals, $65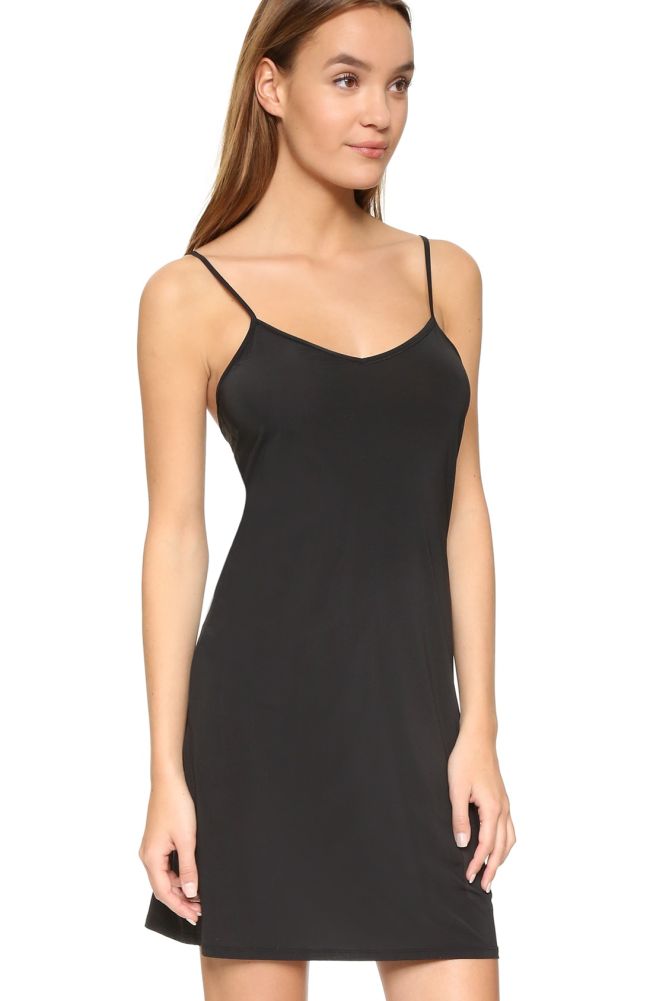 Calvin Klein Launch Slip Dress, $48