Pamela Anderson was shining last Saturday when she attended her own charity gala at the Pamela Anderson Foundation held at the Casino Barriere of Sainte -Maxime in France.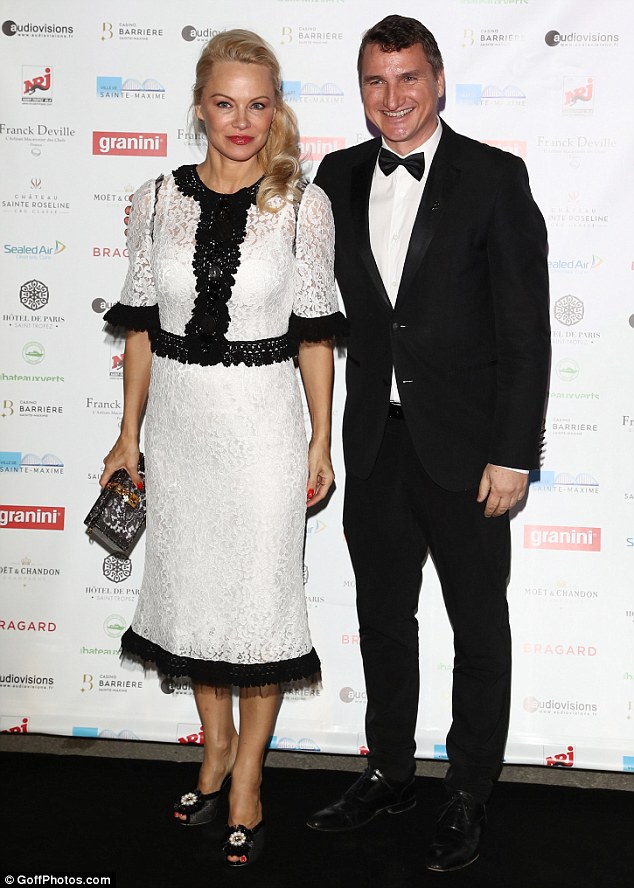 She looked stunning and also very happy maybe because she had just confirmed her relationship with Julian Assange last week when she referred to him with the adjective "sexy" directly on her website. She was really elegant and chic in her outfit.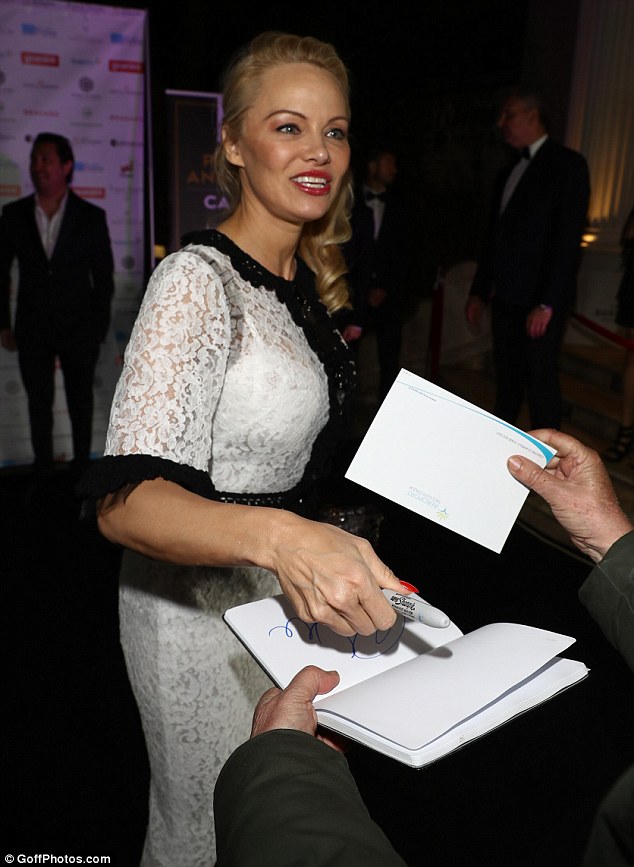 For the event she decided to wear a black and white lace dress. A beautiful dress that she matched with a very particular pair of shoes. The shoes she wore where a pair of mules by Dolce&Gabbana, a must-have of the next season. If you are thinking of enrich your wardrobe for the next season you must have a pair of these shoes. Pamela was elegant and demure in this black and white outfit that she styled with these pearl embellished raffia heels.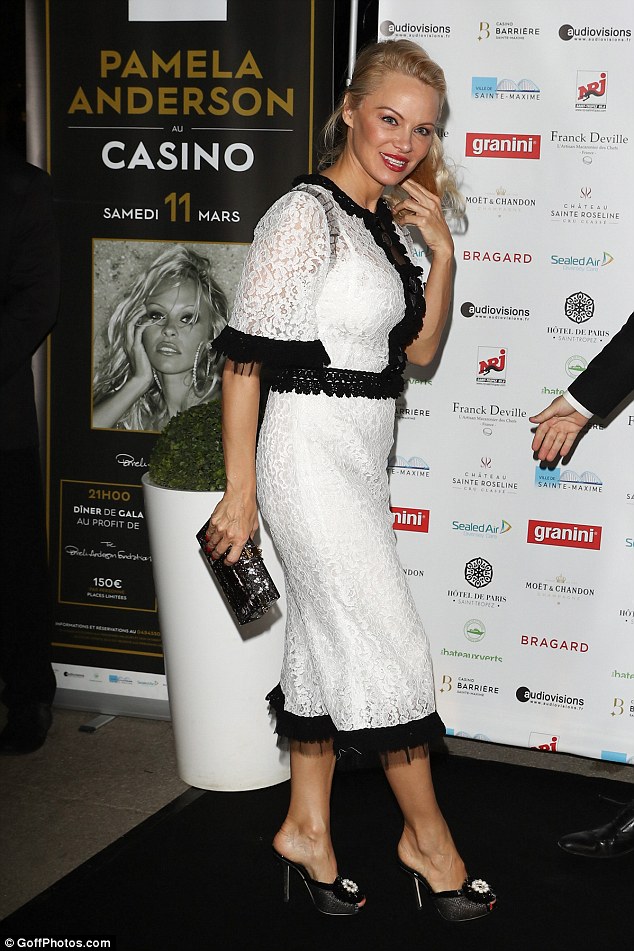 We have to say that these shoes are not really practical for every day life but they are perfect for some special occasions as the one Pamela attended last Saturday. With this look the former Baywatch star showed off her beautiful figure in the midi dress that skimmed her curves. She was really sophisticated with this dress that had a lot of details across her bust and middle.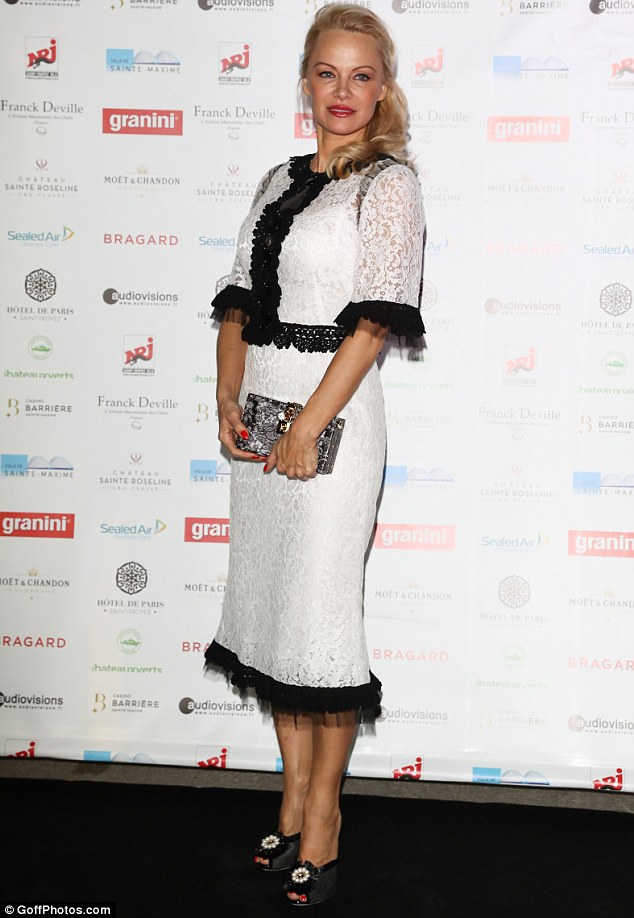 The strip of black crochet drew attention to her small waist. This dress also highlighted her long legs. She was co-ordinated from head to toe and she completed her look adding a box clutch printed with a monochrome lace pattern.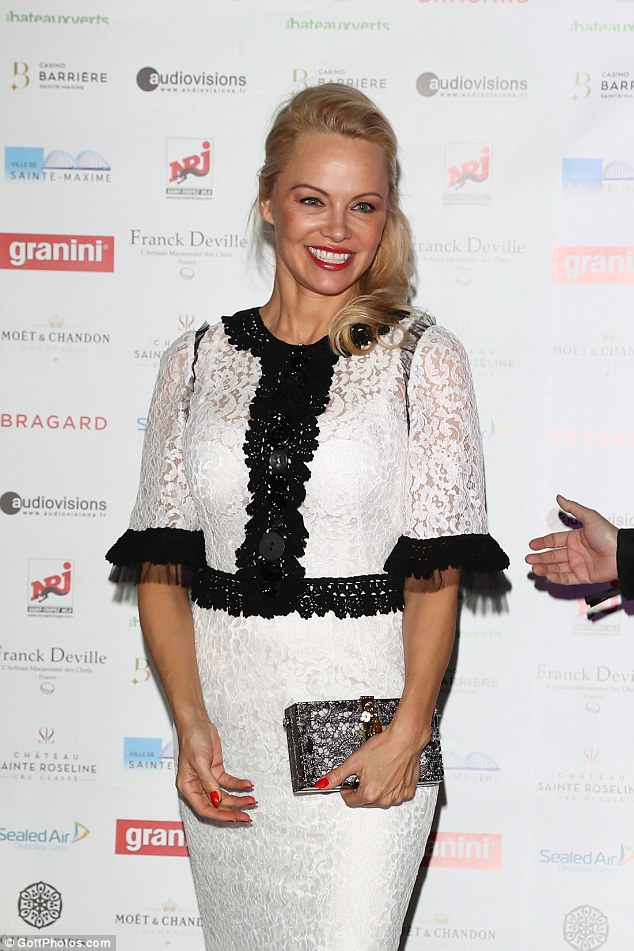 She had her blonde hair swept to one side to display her pretty characteristics. She also had a glowing make-up and a slick of scarlet lipstick.
Buy pearl sandals on Asos.