When you're traveling, there's that need to feel comfortable. But how do you achieve that without looking like you're in your jammies?
Here's a trick I learned from Alesha Dixon. The former Mis-Teeq member was spotted looking rather chic while at Glasgow Airport on Monday. No, she wasn't in a pair of show-stopping high heels like what a lot of those Hollywood women (think Khloe Kardashian, LeAnn Rimes, etc) do when they travel. But the singer did wear a stunning statement coat for the plane ride.
Yep. That's the secret. Simply slip into an all-black attire (leggings and a black tank will do), then top it with a statement coat. That's it. Bam! Instant fabulousity.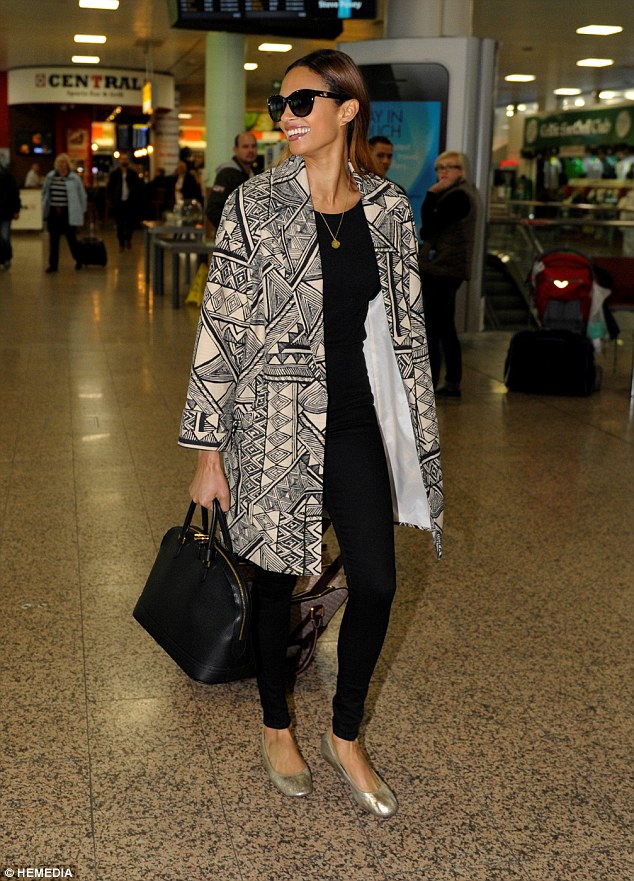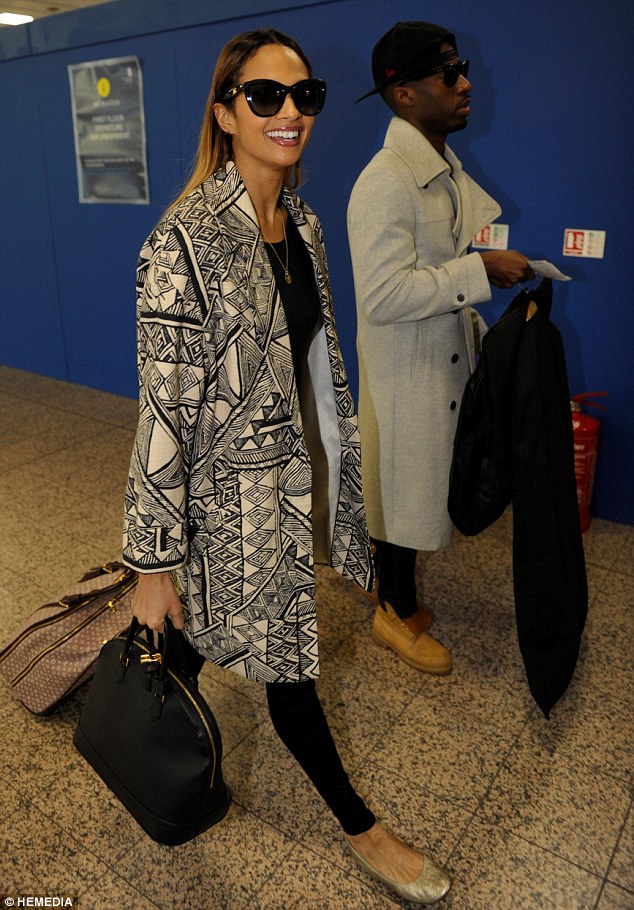 Alesha Dixon makes her way through Glasgow Airport on November 10, 2014
Of course, you also have to feel good — in other words, comfortable — so don't forget to wear a pair of comfy shoes to go with that look. No need to resort to sporty trainers or sneakers if you feel they're not glamorous enough. Just go with a pair of comfy ballet flats. Alesha finished her outfit with metallic gold flats. You're free to choose other colors but metallic is a great option to consider because it looks dressier.
I don't have the details on Alesha's gold ballet flats, but if you want to channel her airport style, I've compiled some coat and shoe options you can consider to seal the deal:
COZY STATEMENT COATS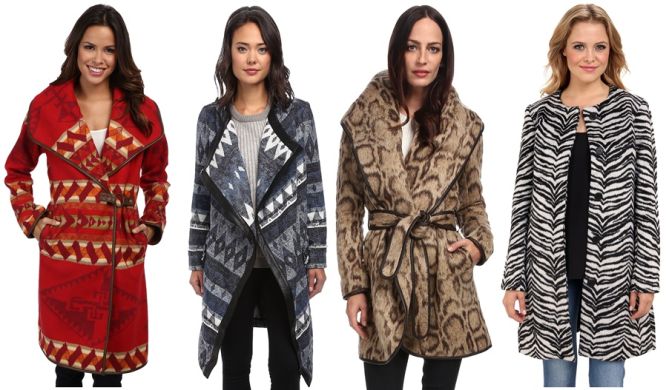 Tasha Polizzi Prairie Blanket Coat, $270 / Sam Edelman Tribal Print Blanket Coat, $169 / Diane von Furstenberg Bergen Coat, $698 / BB Dakota Moselle Coat, $128
COMFY BALLET FLATS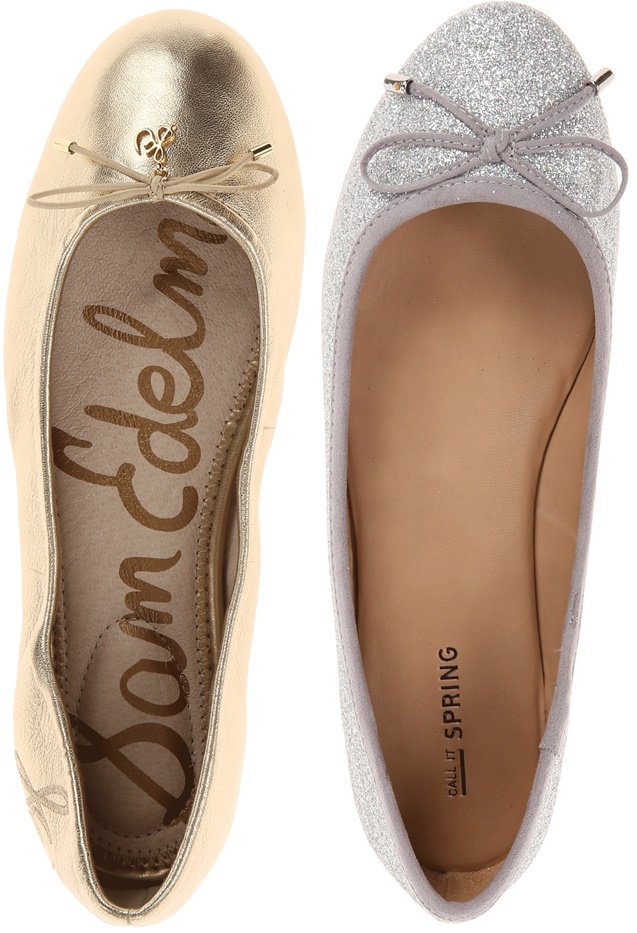 Sam Edelman Felicia Flats, $90 / Call It Spring Akehurst Flats, $30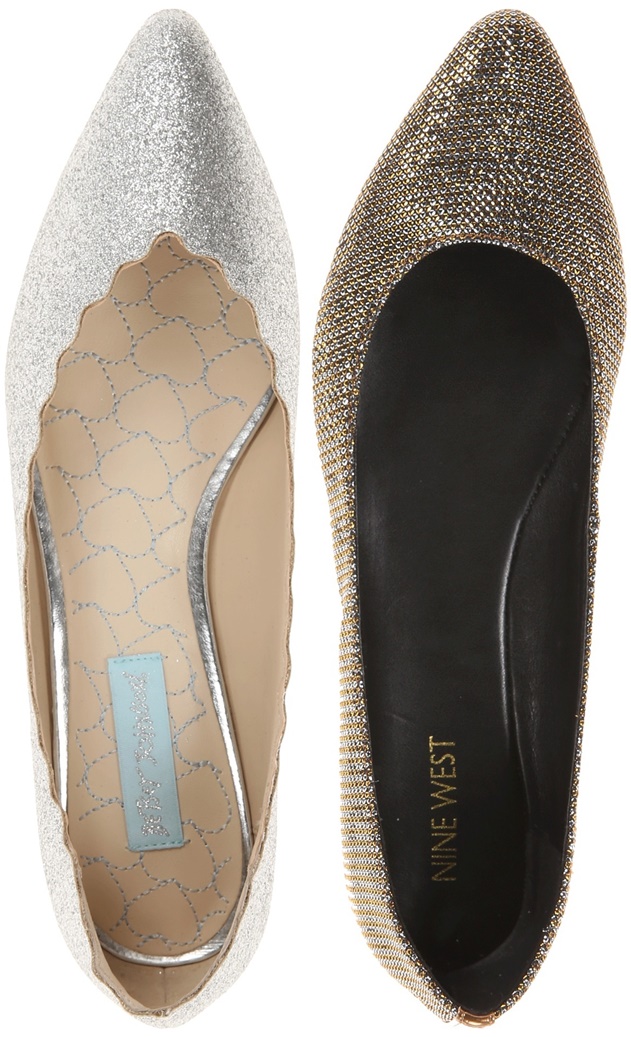 Betsey Johnson Cake Flats, $80 / Nine West Speakup Flats, $69