Olivia Wilde loves to dress down, that much you can see from her off-duty looks. On Saturday, however, she had the opportunity to showcase her laid-back style while making an appearance at the 2014 Global Citizen Festival.
For the occasion, the actress slipped into a denim jumpsuit and paired the onesie with gleaming gold high-top sneakers. She complemented the mix with sleek tresses, simple makeup, and barely there jewelry. No doubt, it was a casual getup, and yet, also oh-so  cool and chic!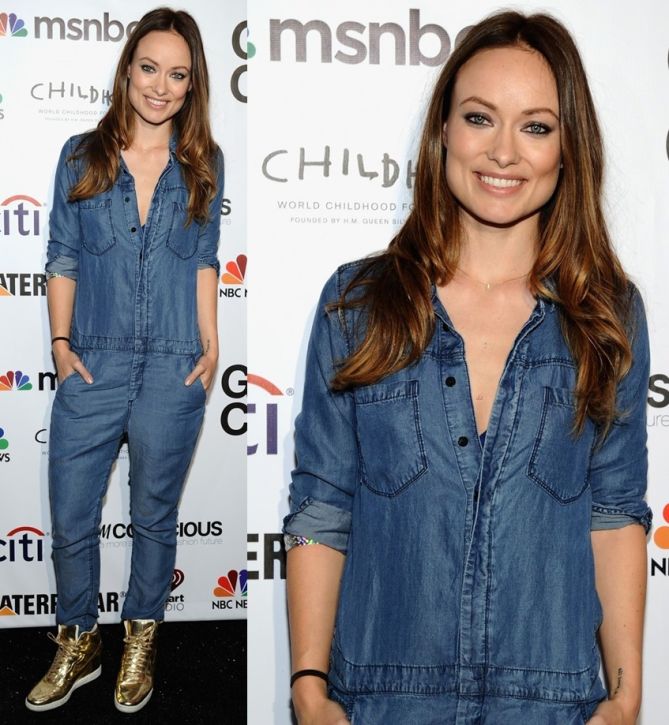 Olivia Wilde attends the 2014 Global Citizen Festival in New York on September 27, 2014
If you could rate Olivia's style, what score will you give this lady?
Obviously, I think she looks amazing, and a solid 10 is what she deserves. I love how she kept everything simple, and then chose to go all out with a pair of can't-ignore yellow gold sneakers. Those sporty kicks are definitely statement making and require no further add-ons.
Olivia's denim jumpsuit is reportedly from Current/Elliott while her gilded shoes are from Public School x Air Jordan. Sadly, I couldn't find both online. But just in case you wish to steal Olivia's style, here are alternatives you can consider — a $98 jumpsuit from Treasure & Bond and a pair of printed gold-like high-top sneakers from Supra that will only set you back $95: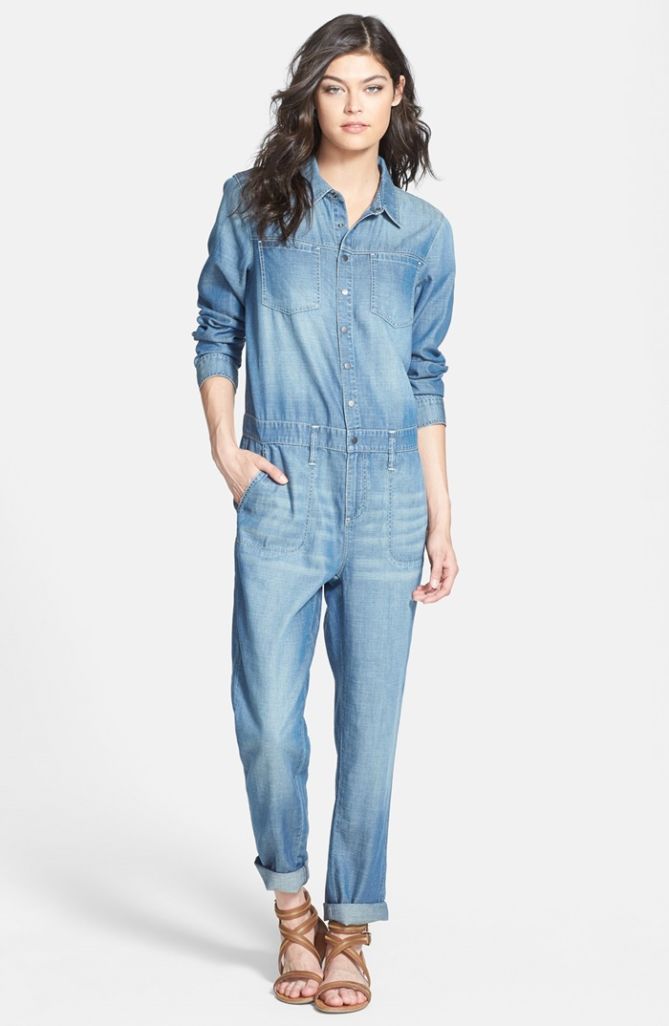 Treasuree & Bond Boiler Jumpsuit, $98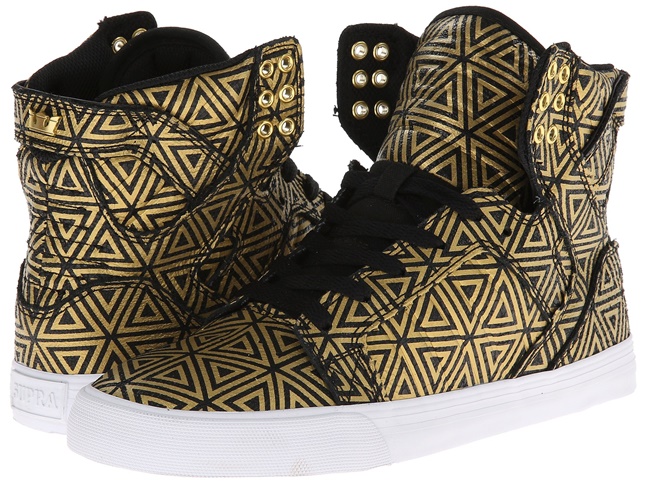 Supra Sktyop High Top Sneakers, $95