When you're Olivia Palermo, you can get away with almost anything — even when the outfit isn't your best.
On Wednesday, the stylish socialite was spotted attending the Valentino show in Paris. For the occasion, she skipped the usual romantic and feminine frock in favor of a black cape worn over a fringed fishnet skirt. It was a very odd combination, but because Olivia is Olivia, she somehow pulled it off. She punctuated the pairing with peep-toe booties, a neat updo, and the fanciest clutch I've seen for the year (well, so far). Of course, the best accessory she had was husband, Johannes Huebl, who was quite the eye candy.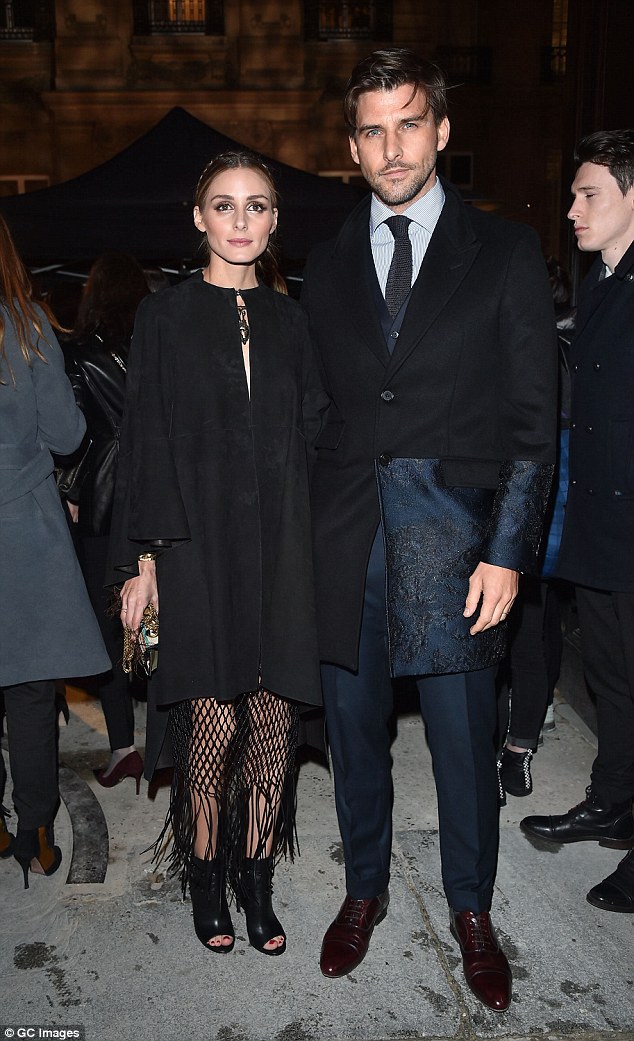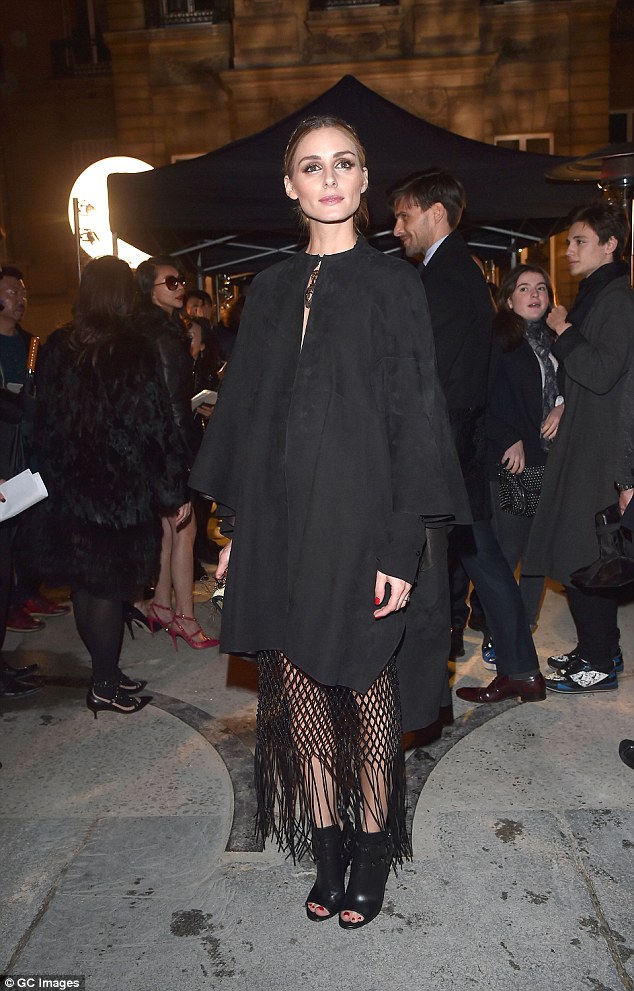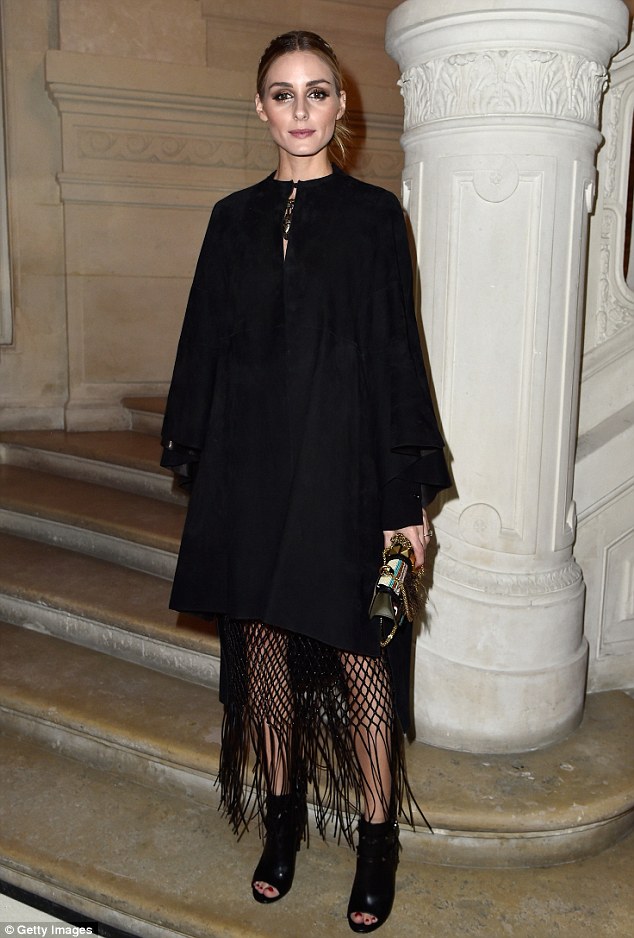 Olivia Palermo attends the Valentino Haute Couture show in Paris with her husband, Johannes Huebl, on January 27, 2016
How do you like Olivia's outfit choice? Do you approve?
She took off the cape when she mingled with the crowd after the show. Beneath the cozy topper was a simple black blouse detailed with a collar necklace at the keyhole neckline.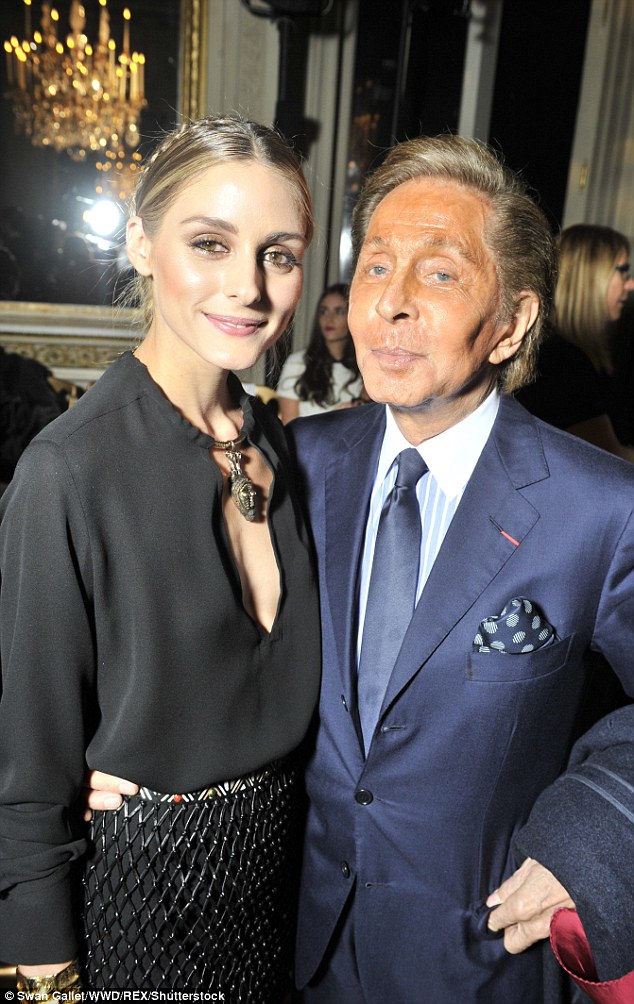 Olivia mingles with Valentino after the show
Olivia's cape, clutch, and booties are from Valentino. I couldn't find the skirt, but here's a look at the gorgeous clutch and topper: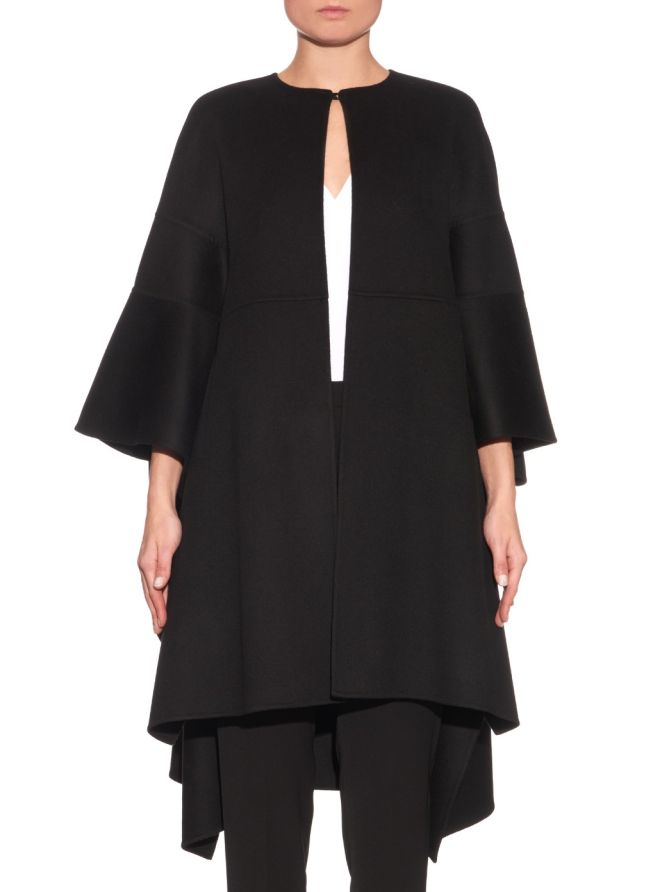 Valentino Step Hem Wool and Cashmere Blend Cape, $6390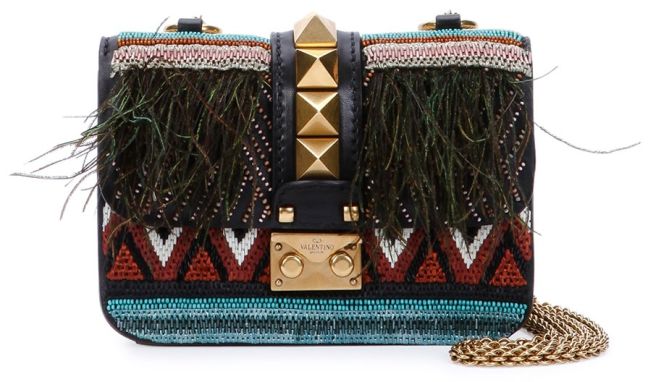 Valentino Mini African Coutuer Lock Shoulder Bag, $4545
And as for Olivia's open-toe booties, They're none other than the clip-toe version of the classic "Rockstud" boots. Here's a look at the pair in grained leather. The shoes feature an exposed front, studded harness straps at the shafts, and 4-inch-tall heels: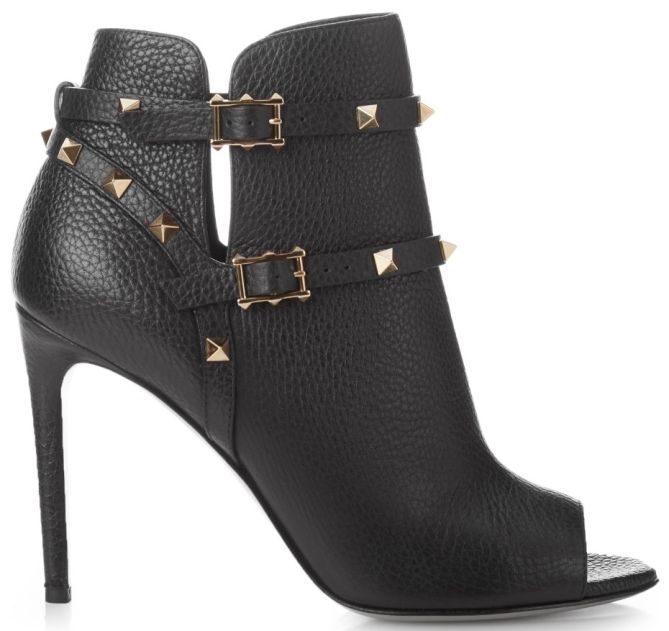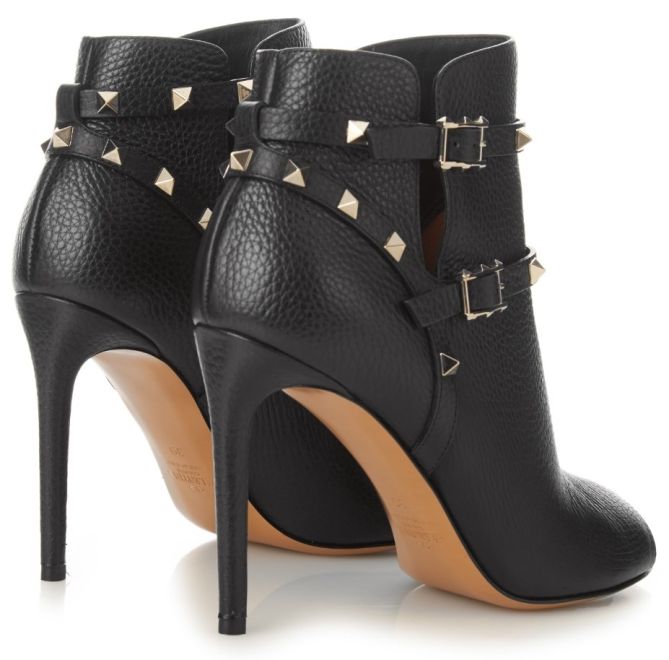 Valentino Rockstud Open Toe Booties, $1375
Do you prefer the open-toe version?
If I could, I would love to have both. You can find Olivia's Rockstud booties online. They retail at $1375, the same price as the classic pointed-toe boots.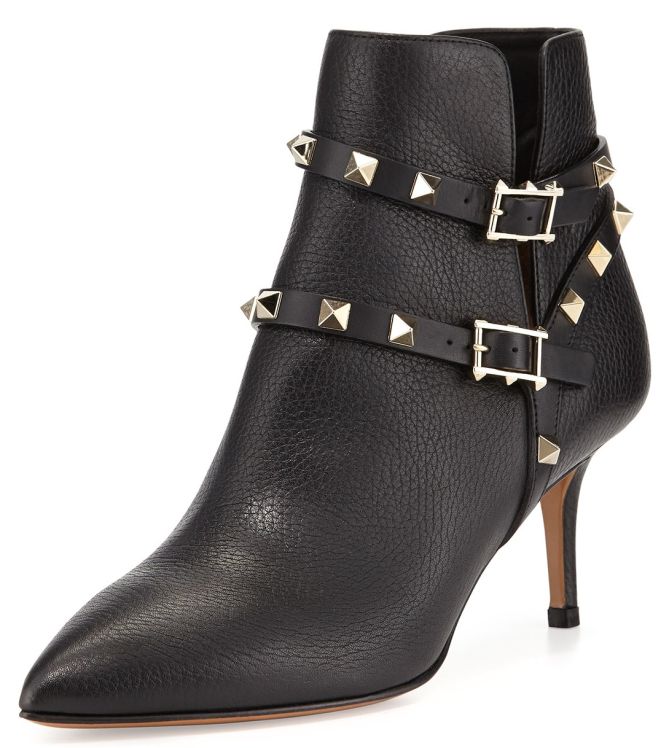 Valentino Rockstud Boots, $1375