Yes. Olivia Palermo, the always effortlessly stylish socialite and front-row regular at fashion shows, just went topless. No, not naked topless, but she did skip wearing a bra (or a cami, at least!).
The blogger and fashion designer always looks polished and put-together wherever she goes. Her outfits are always classy and she never fails to impress the public with the genius way she mixes high and low pieces. On Wednesday, however, Olivia surprised everyone when she stepped out to run errands in New York while decked in a sheer black lace blouse that exposed her "tah-tahs". Honestly, I didn't think the gal had it in her to be so daring, but I guess I was wrong.
Olivia's ensemble for the day looked harmless, and even prim, from a distance. It was an all-black getup of lace blouse detailed with long ruffled sleeves and cropped tuxedo trousers. She complemented the combo with black cat-eye sunnies, an envelope clutch, and pointed white flats fashioned with trim bows on the front. Once you look closer, however, that's when you notice the nipples.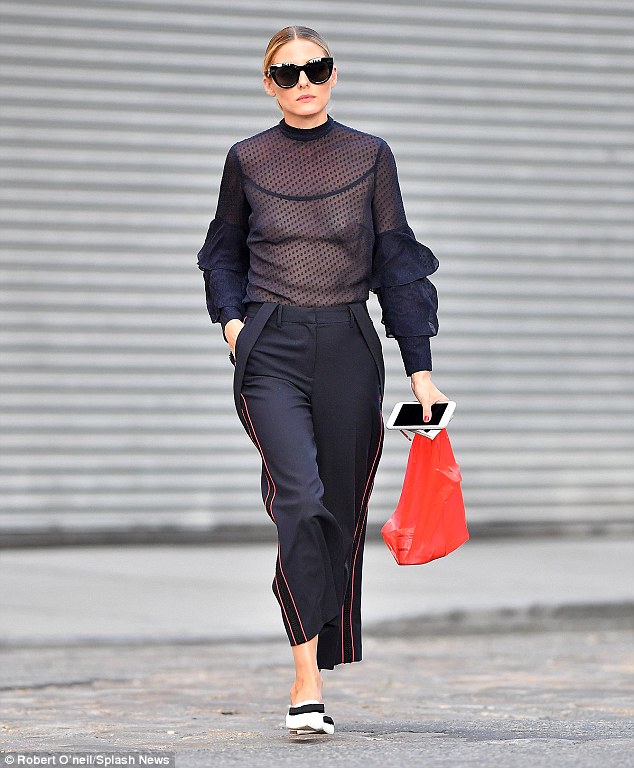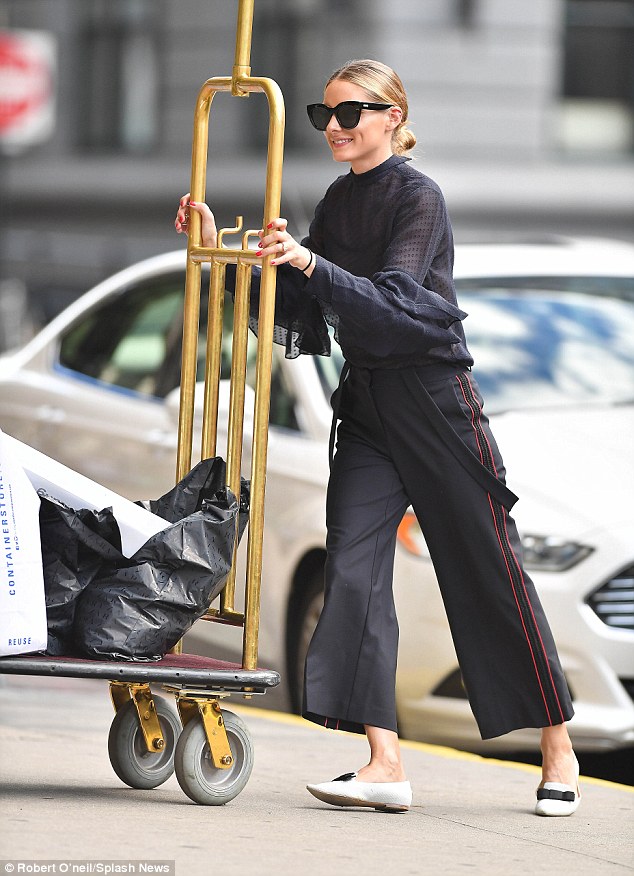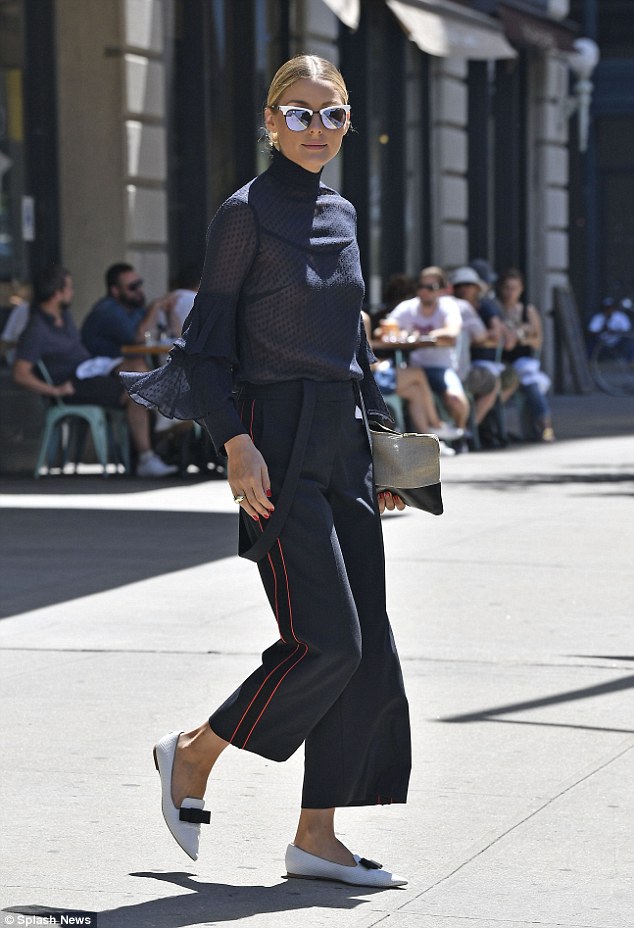 Olivia Palermo dares to skip the bra as she steps out in New York City to run errands on August 17, 2016
What do you think ladies? Did Olivia just do a fail? Did she cheapen herself by skipping the cami? Or did she pull it off per usual?
Going topless in a sheer black blouse is kind of a French move, if I'm not mistaken. It's quite fortunate that her boobs are tiny because had they been large like Kim K.'s, she would have looked really vulgar. Would you agree?
Visible nipples aside, I think the whole outfit she put together here looks fabulous — although I'd probably recommend a cami underneath. No details have been released on Olivia's outfit yet, but I'm willing to bet some of the pieces are from her collab line with Nordstrom, Chelsea28.
As for Olivia's pointed loafers, they're from Jimmy Choo — the "Gala" in white. I couldn't find the pair online, but below are the black velvet and gray flannel versions for you to check out: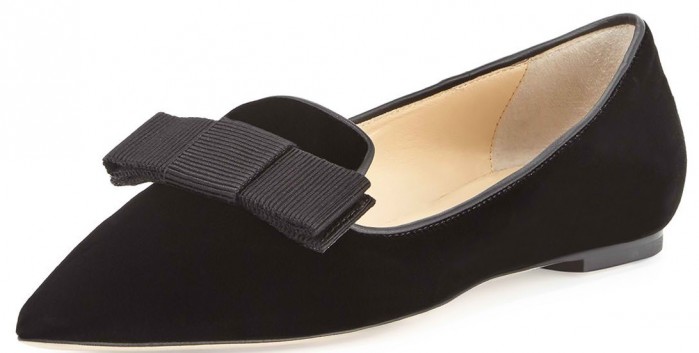 Jimmy Choo Gala Velvet Bow Loafers in Black, $625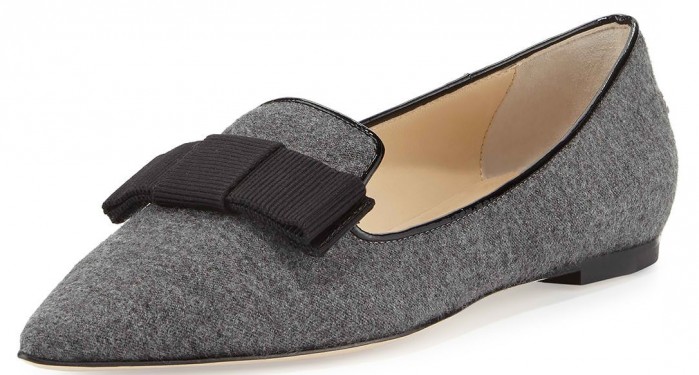 Jimmy Choo Gala Flannel Bow Loafers in Gray, $625
The style is very straightforward, but it's also sophisticated and timeless. If you want a more updated take on the 80s loafer silhouette, the Gala would be IT. I personally think they'll go well with just about anything. You can find the Gala at Bergdorf. They retail at $625.