When it comes to Olivia Palermo, one thing is obvious — she is always impeccably dressed, whether or not she's at a high profile event. But on another note, rarely will you find the clothes-horse crack a smile for the camera. much like Victoria Beckham. It is a sad fact, if you think about it. Because when Olivia smiles, she looks even more beautiful.
On Tuesday, the papz caught a rare glimpse of the stylish socialite's pearly whites while she modeled for a shoot in New York City. She was decked in coordinated separates comprised of cropped trousers, a printed blouse, and a matching blazer. It was obviously a corporate attire, but Olivia gave it the dress-down treatment by unexpectedly wearing it with studded flat ankle boots. The combination was refreshing and interesting all at once. And per usual, Olivia nailed the getup with no issues.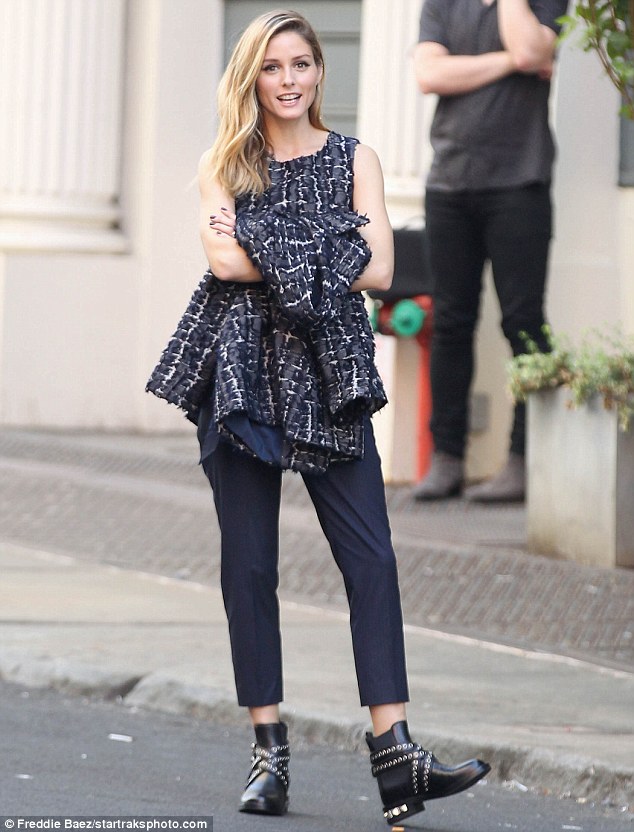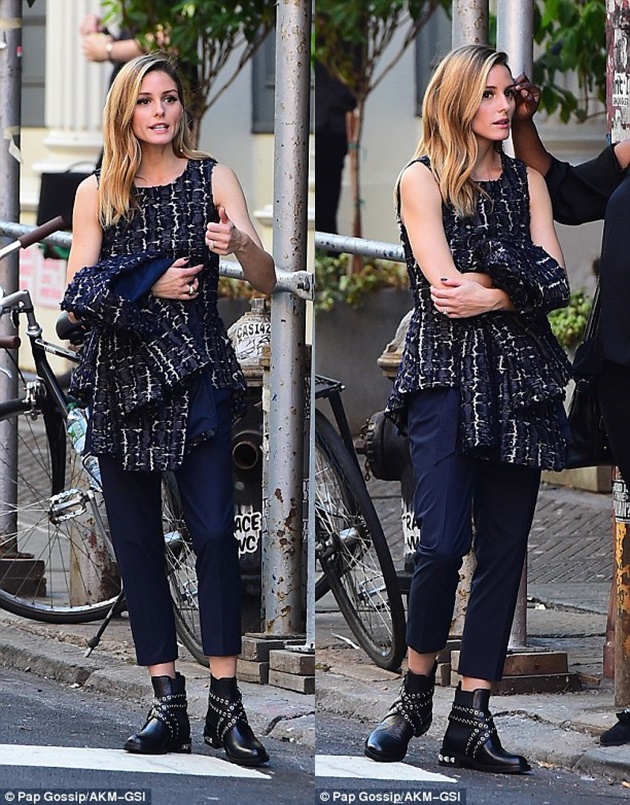 Olivia Palermo cracks a smile as she shoots a fashion campaign in New York City on October 18, 2016
Olivia should smile at the camera more often. Would you agree? As for the outfit, how do you like the pairing she put together? Do you approve? Think you can wear boots with a three-piece suit like Olivia here?
If you wish to give this styling trick a try, do it the right way by making sure you have the right goods. No details were released on Olivia's whole outfit as of the moment, but you can easily recreate the ensemble with these studded boots from Topshop and Senso: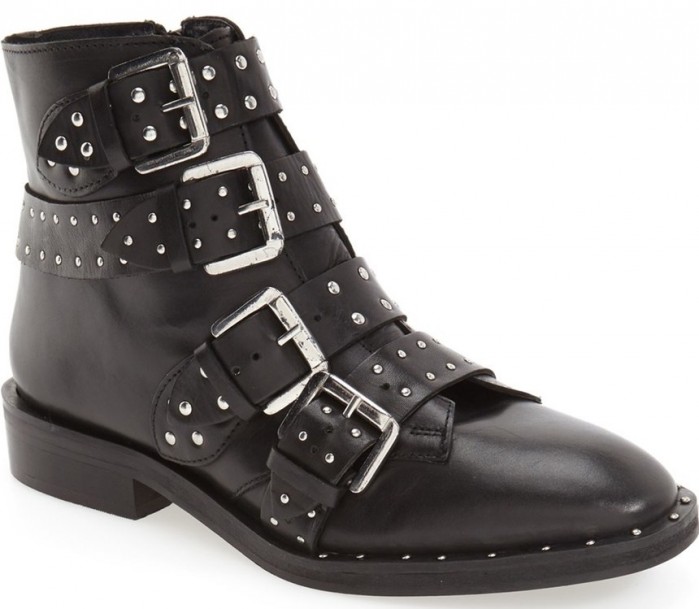 Topshop Amy Studded Boots, $160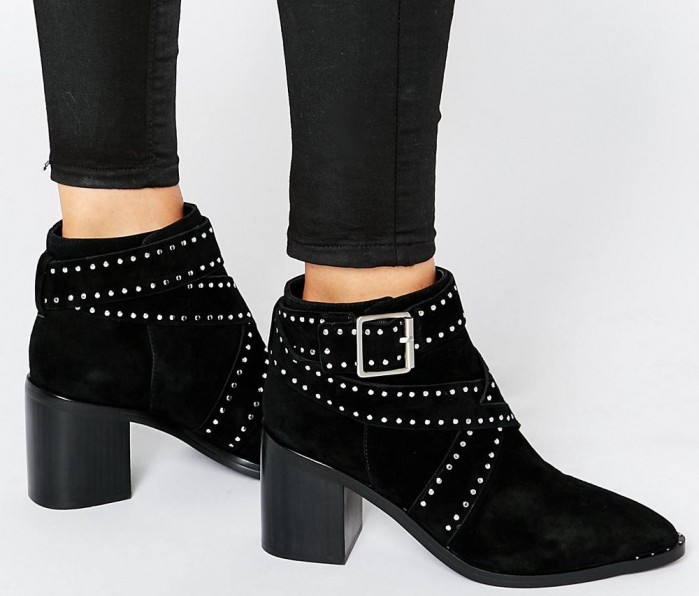 Senso Haig II Black Suede Studded Boots, $363
Wear the boots with cropped trousers and these polka-dot separates from Cece and Foxcroft, and you're all set! If you wish to take things further, you can add a pair of cat-eye sunnies and a statement purse for drama. The blazer and top are highly affordable so grabbing them won't make you feel so guilty: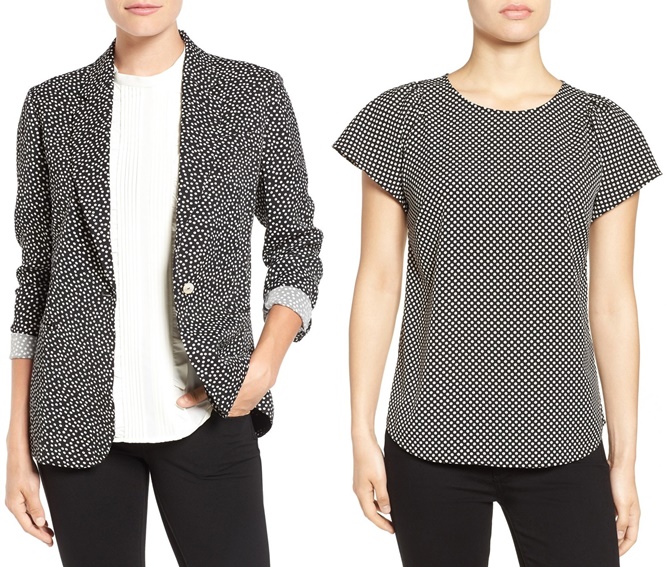 Foxcroft Dot Print Blazer, $128 / Cece Polka Dot Flutter Sleeve Blouse, $69