I'm an Olivia Palermo fan, so let's just say I do a good amount of style stalking and have read (as well as seen) pretty much every single interview she has done for magazines, shows, and websites.
If you're familiar with the tastemaker's sartorial profile, she likes to mix n' match and step out in fancy statement-making heels. Despite her love of shoes, however, she once revealed in an interview that she isn't too fond of wedges — that includes wedge sneakers. Last year, Olivia also disclosed in an interview that she probably will never try wearing Birkenstock sandals.
Fast forward to October 2015 and it appears the socialite has had a change of heart. Several days ago, Olivia was spotted wearing a pair of chunky slip-on loafers. The sporty kicks were crafted in patent leather and were detailed with thick wedge-like soles. She used the shoes with ripped skinny jeans and a funnel-neck sweater.
Let's just say I was a little surprised by her footwear choice. It was unexpected and a far cry from her usual aesthetic. That's not to say she didn't look good, though; because Olivia looked chic per usual.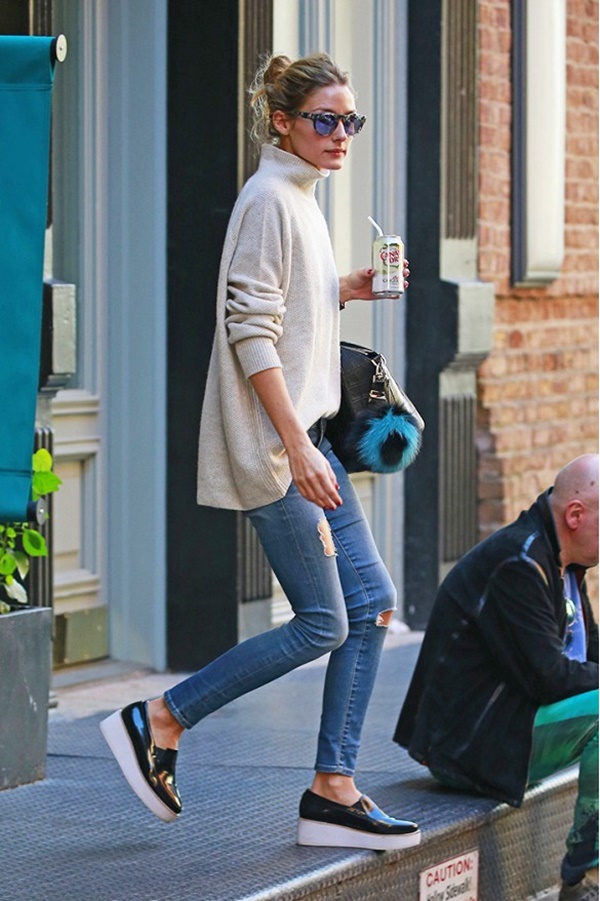 Olivia Palermo steps out in a pair of slip-on platform sneakers, October 13, 2015
How do you like Olivia in chunky footwear? Do they suit her?
She also wore the same pair last week, while out in Brooklyn Bridge Park. She used the shoes with black drop-crotch pants, the same sweater, and an oversized coat.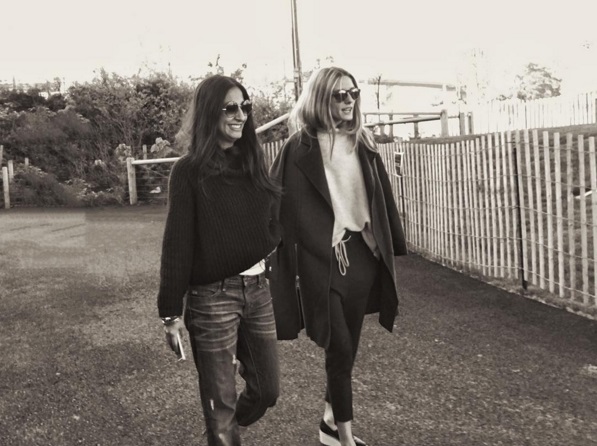 Olivia Palermo shares a snap with her Instagram followers while decked in the same platform slip-on sneakers, October 11, 2014
To see Olivia in chunky shoes is actually quite refreshing. She carries the style well. Would you agree?
Olivia's platform kicks are from Sol Sana. Below is a closer look at the pair for you. They're crafted from patent leather material, feature 1.25-inch-thick platforms, and 2-inch-thick rubber wedge heels. They have semi-tapered toes, so I'm not really a fan (I prefer pointed shoes).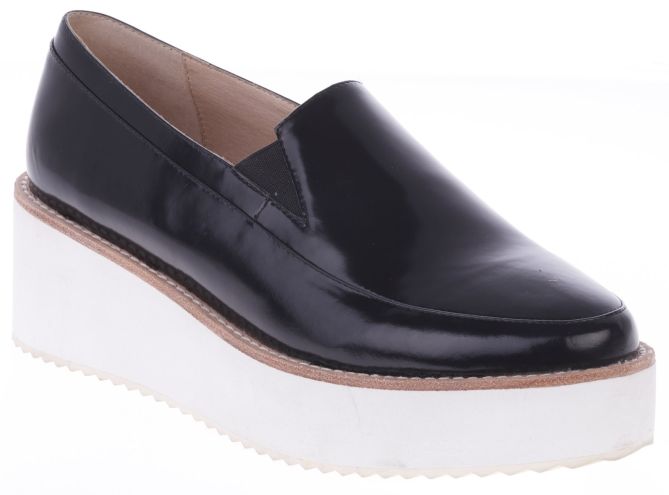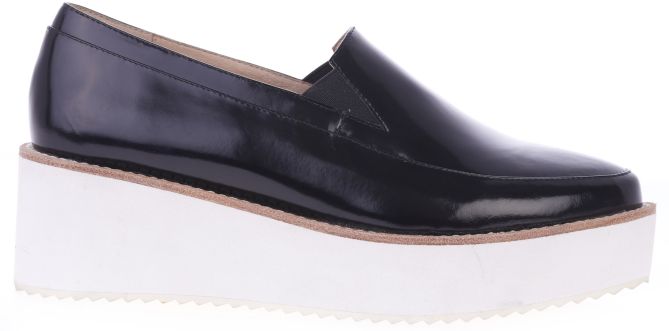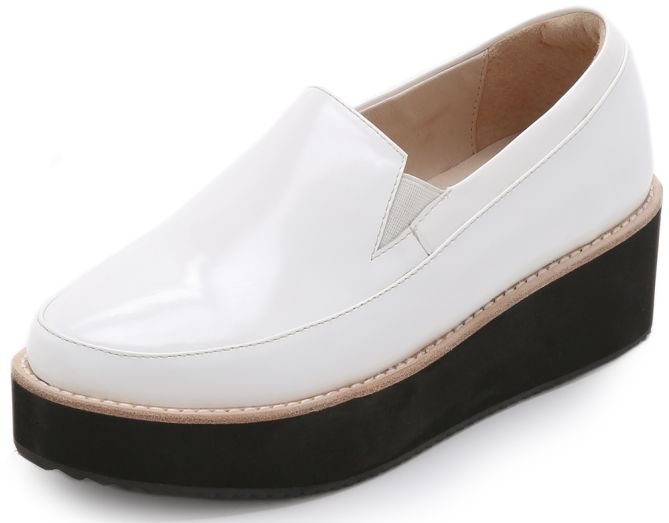 Sol Sana Tabbie Wedge Slip On Loafers, $165
If you can appreciate the silhouette, feel free to grab the shoes online. They retail at $165. To steal Olivia's style, team with skinny jeans and an oversized jumper, then polish it up with dramatic eyewear and a designer purse.