Olivia Palermo, style icon of the moment and layering maven, just did something unexpected. The beautiful socialite, who is oftentimes pictured looking feminine and fabulous, just wore a surprisingly laid-back ensemble of oversized trousers teamed with a loose crisp white shirt. And here's the thing, she did not wear the combo with sky-high heels like she usually does. Instead, Olivia slipped into a pair of chunky jeweled slip-on sneakers.
I'm sure the question you're about to ask is: did she pull it off? Well, you be the judge…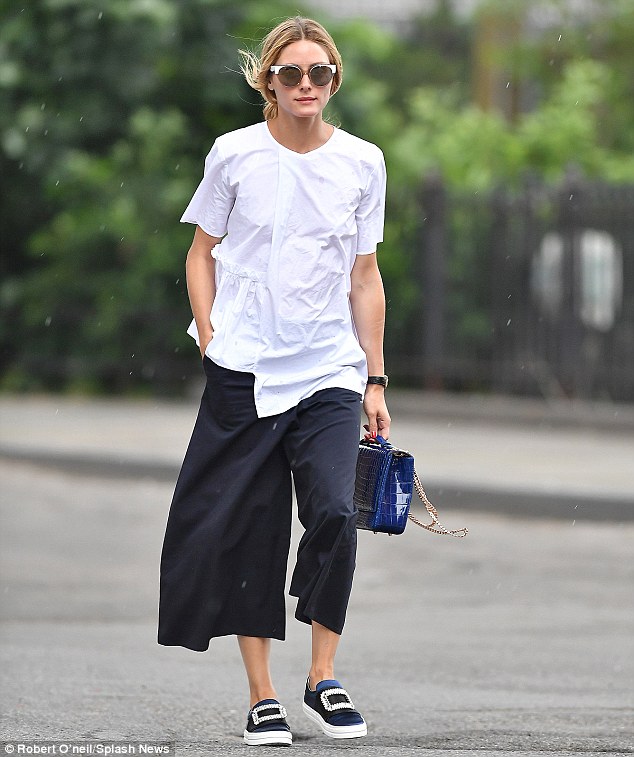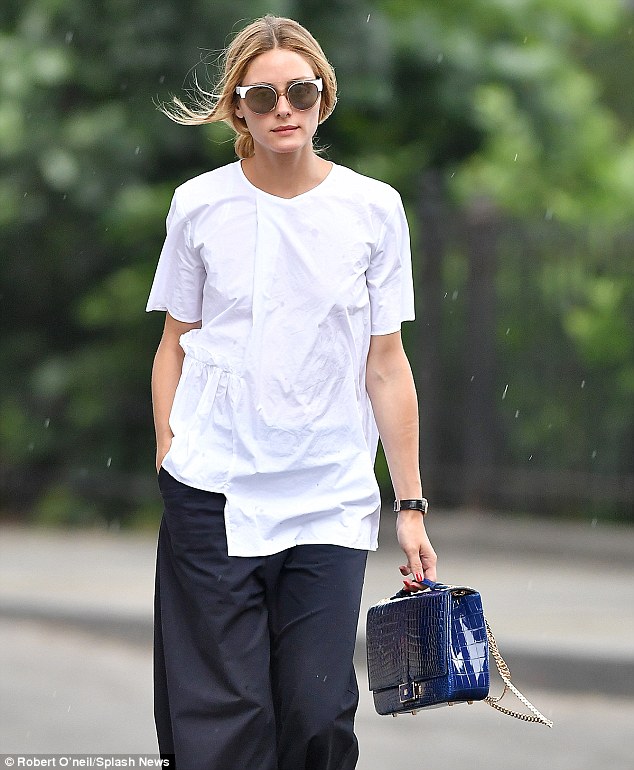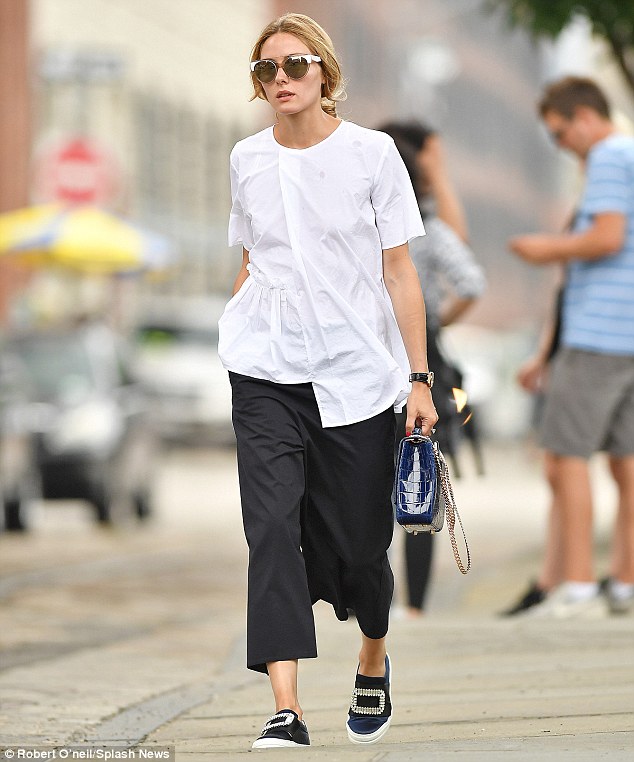 Olivia Palermo runs errands in Brooklyn, New York, on July 30, 2016
Well, ladies. What do you think? Did Olivia nail this look or did she fail to impress?
I think she looks really cool. It's an easy and effortless outfit — the kind you want to wear when you're too lazy to dress up but want to look fashionable. I even love how she complemented the attire with a ladylike purse. I'm all for androgynous dressing, so I can totally see myself wearing this getup. What about you?
Olivia's shirt is from Zara, but I could not find any deetz on her pants. Her patent navy purse is from a label called Analena, while her sunnies are from Fendi.
Fendi Eyeshine Sunglasses, $605
As for Ms. OPs slip-on sneakers, they're by Roger Vivier. Up close, they're crafted from silk satin and feature Swarovski crystals on the wide straps. Aside from black satin, they also come in white leather, black patent, rose gold, silver, and pale gold.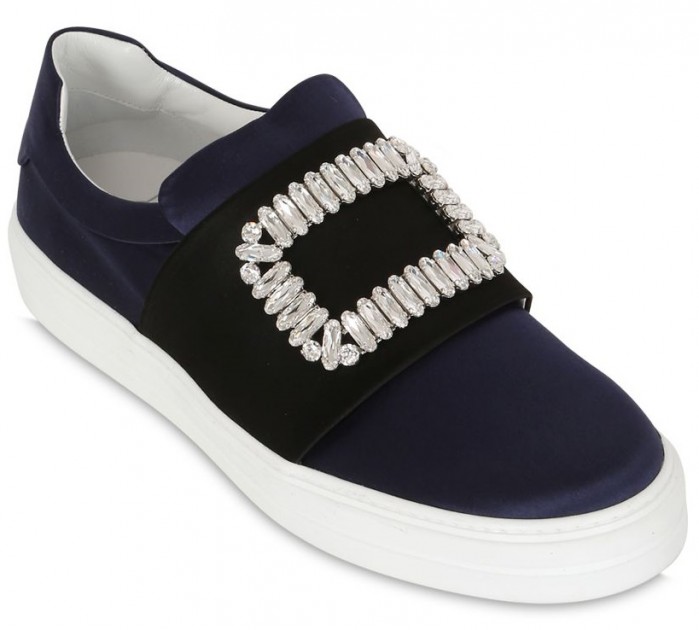 Roger Vivier Sneaky Viv Silk Satin Sneakers, $1325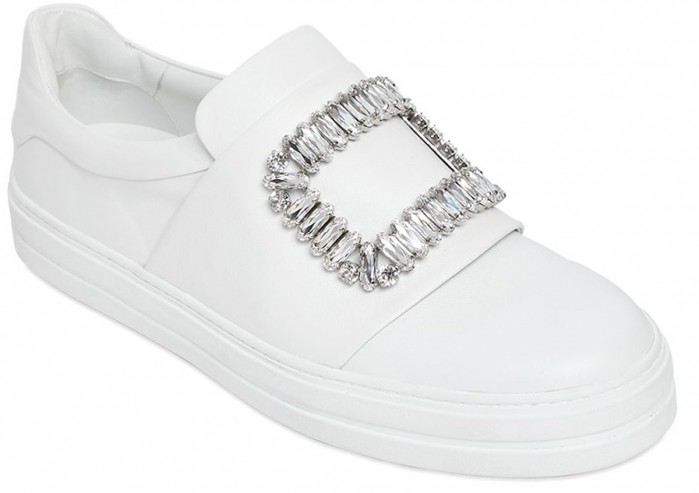 Roger Vivier Sneaky Viv Leather Sneakers in White, $1325
If you fancy the sneakers, you can find them online. To channel Olivia's look, simply wear with crop wide-leg trousers and a loose white shirt. Cap off with dramatic eyewear and you're all set!