As a front-row Fashion Week regular, you can always count on Olivia Palermo to rock a different look for every single show — even if those shows take place in one day. That's several outfit changes in a span of hours — which can be exhausting and stressful, mind you — but it seems Ms. OP has mastered the art of quick changes as she always arrives at the venue looking perfectly polished.
When it comes to dressing in style, Olivia loves to use fancy footwear to pull an outfit together. On Monday, the pretty socialite attended three Paris Fashion Week presentations in three different pairs of standout shoes. For the Schiaparelli show, Olivia donned a sheer-paneled frock from Dior and teamed it with bow-detailed pointed flats from Jimmy choo. The look was chic and super comfortable. I couldn't help but wish I was the one wearing the outfit.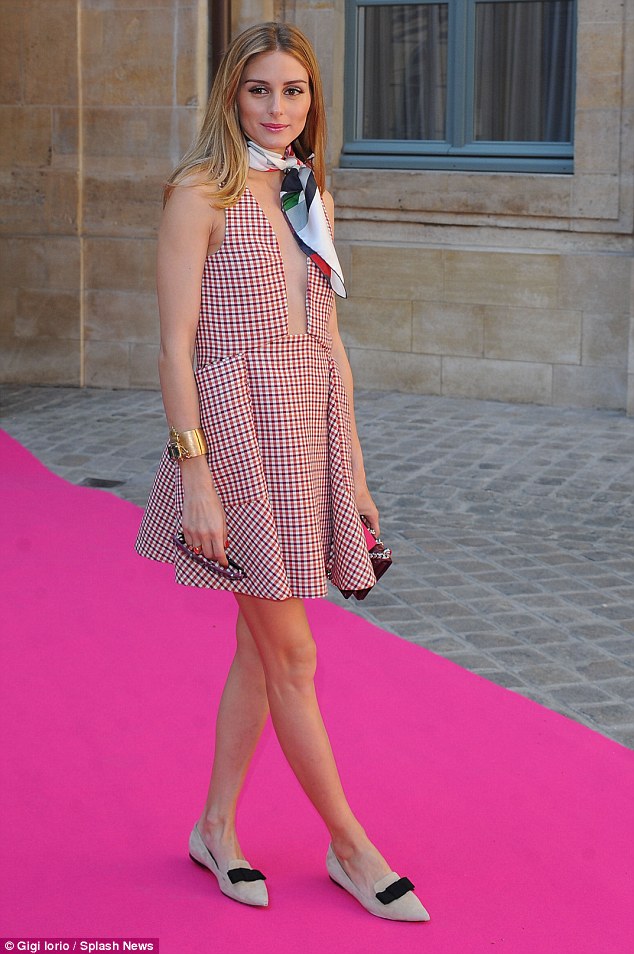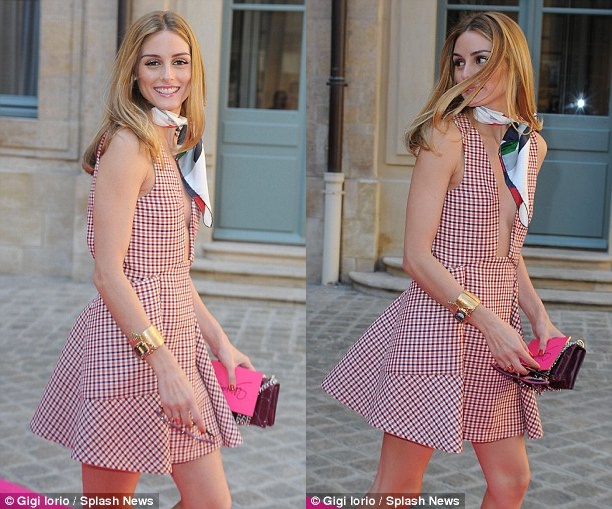 Olivia Palermo attends the Schiaparelli Fall/Winter 2015-2016 Haute Couture presentation during Paris Fashion Week, July, 6, 2015
Olivia then moved to the Dior show where she was seen wearing a mixed-print outfit of belted floral tunic teamed with striped shorts. Capping off the combo were simple but edgy snake-print pumps from Francesco Russo.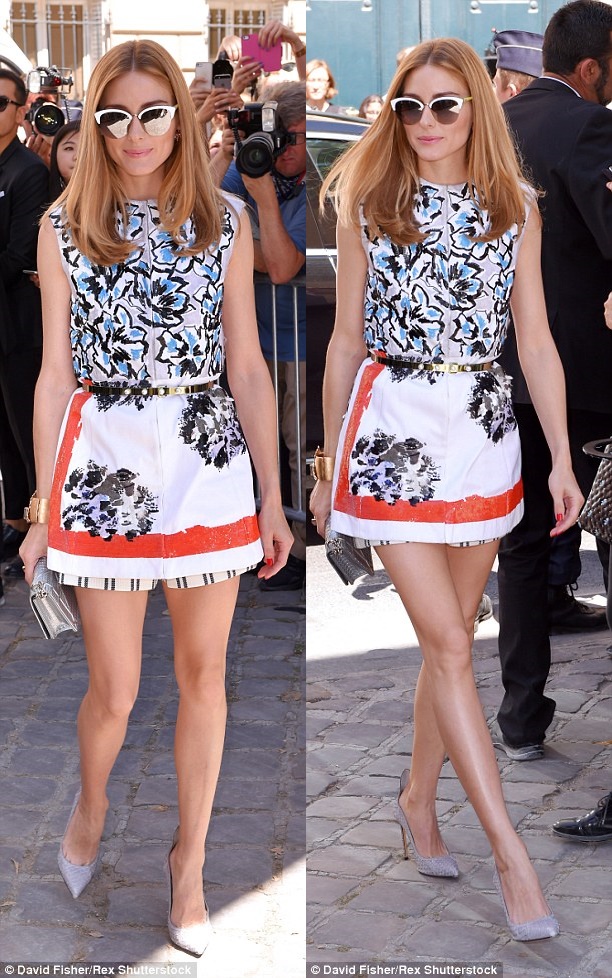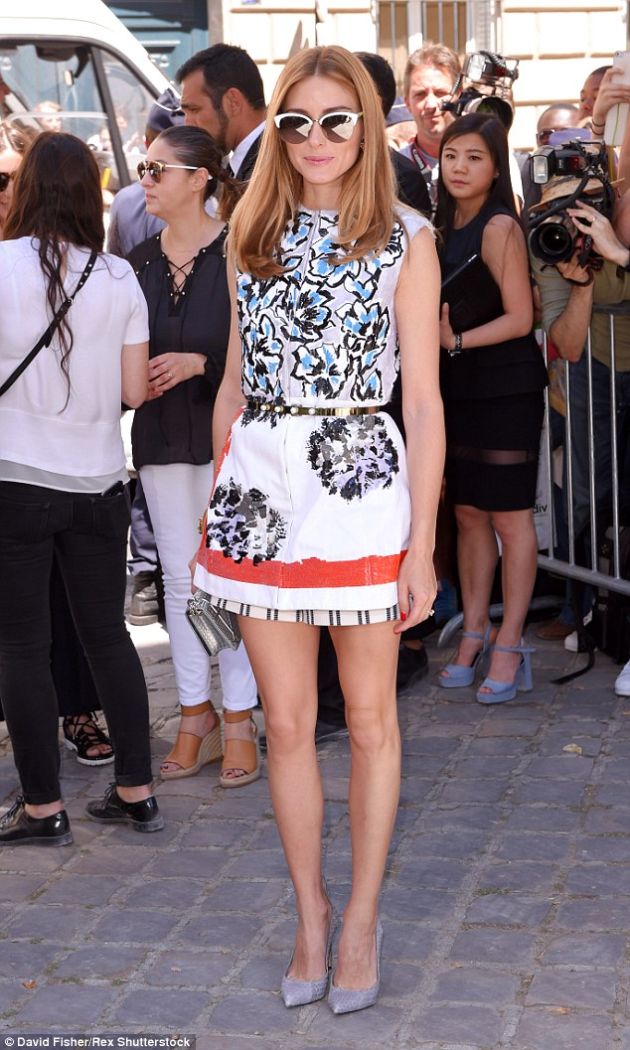 Olivia's second outfit for the day included a Dior tunic worn with striped shorts and snake print pumps
Her last stop for the day was at the Giambattista Valli presentation. This time, she wore a stripe-on-stripe ensemble of button-up shirt teamed with wide-leg trousers. Olivia then topped off the mix with statement sunnies and a pair of gold-detailed ankle-strap sandals from Schutz.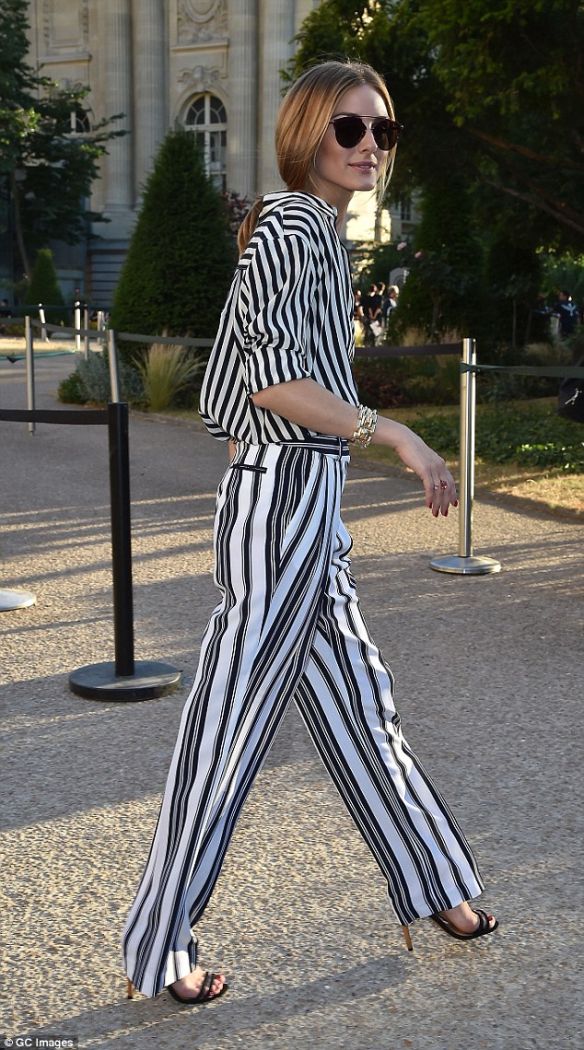 Olivia finishes her day at the Giambattista Valli presentation where she was spotted wearing stripes on stripes, July 6, 2015
Of the three outfits, which is your favorite? And of the three pairs of shoes she used to go with, which set is your winner?
Allow me to show you all three. Below are the Jimmy Choo "Gala" flats, the Francesco Russo pumps (in black), and the Schutz sandals: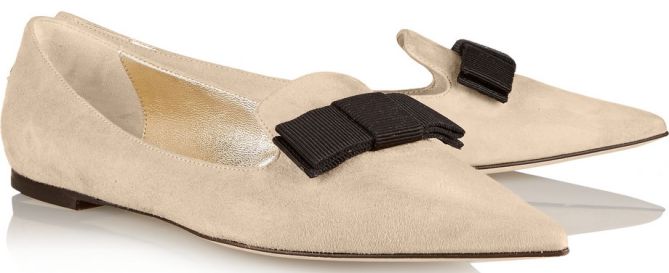 Jimmy Choo Gala Bow Detailed Flats, $595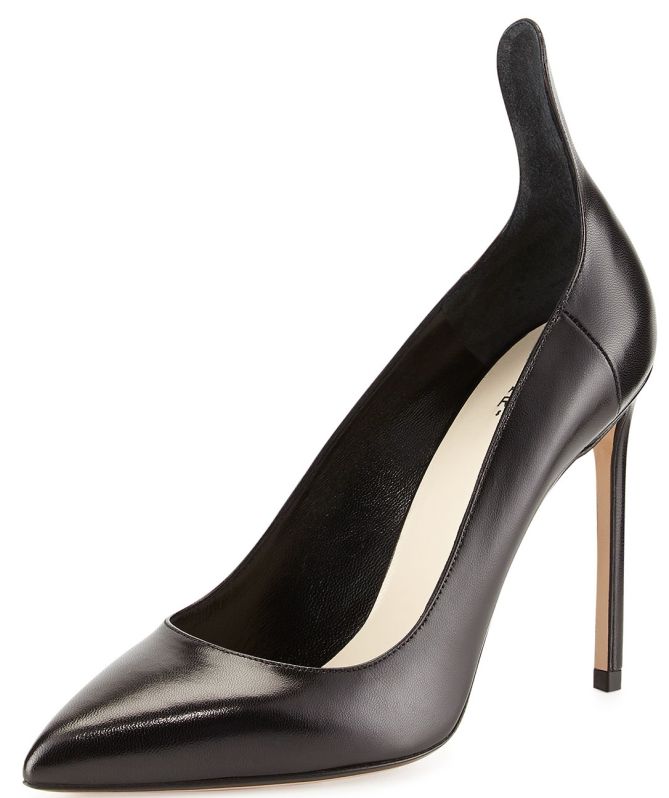 Francesco Russo Raised Back Pumps, $760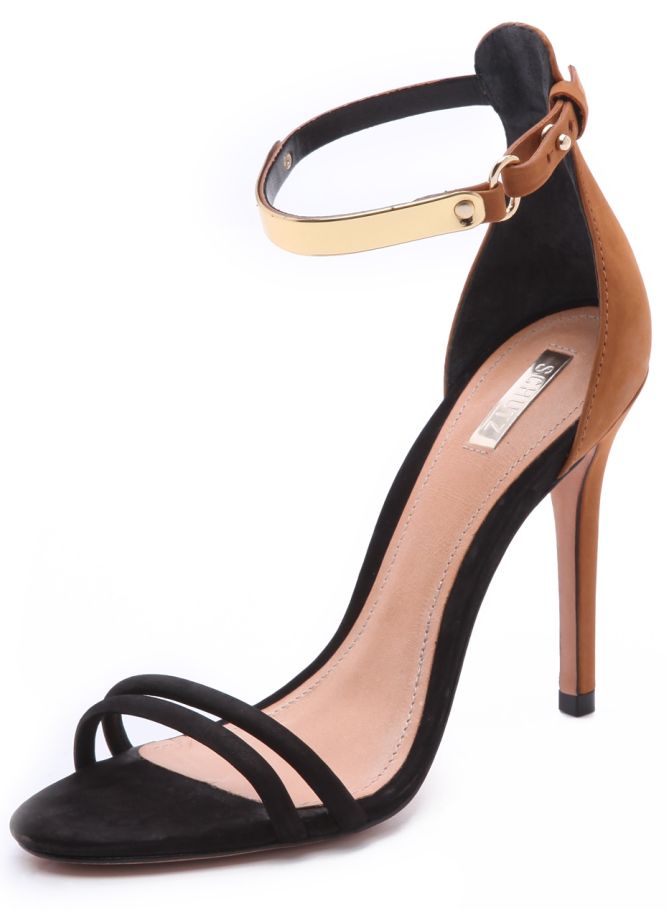 Schutz Celina Sandals, $180
The Schutz sandals are already sold out, but you're free to check out the label's other offerings over here. That said, the flats and pumps are available for the taking if you feel like shopping. Sorry, I couldn't find the pumps in lilac snake print, but the classic black will definitely give you lots of mileage.