Olivia Palermo looked rather feminine and fabulous as she stepped out in New York on Friday. The stylish socialite rocked the usual white-top-skinny-jeans-and-sneakers ensemble, but of course, it was injected with her take on the classic getup.
Instead of a tee, tank, or button down shirt, Ms. OP used an off-shoulder blouse detailed with tie sleeves. She also opted out on fashion's go-to sneakers from Stan Smith, and wore floral embroidered sporty kicks that looked dainty and whimsical. Capping off the attire were cat-eye sunnies and a blue envelop clutch.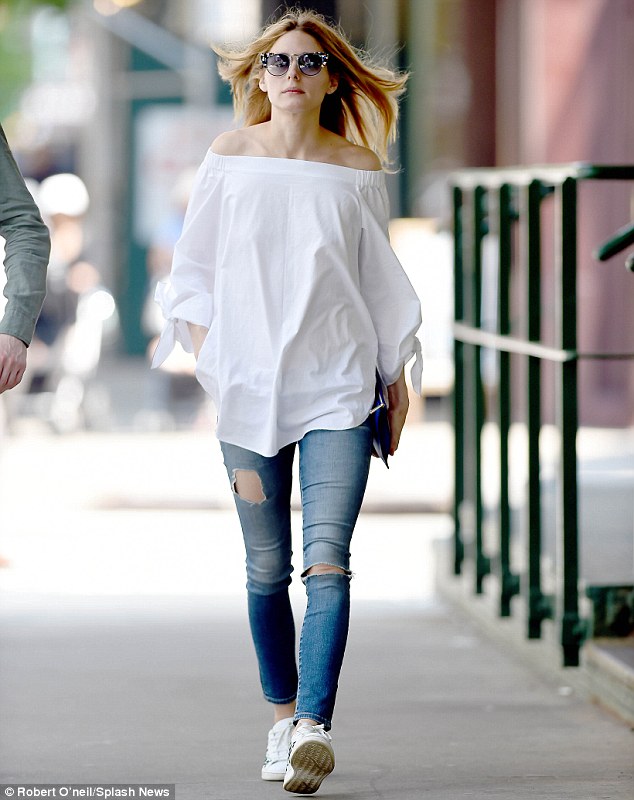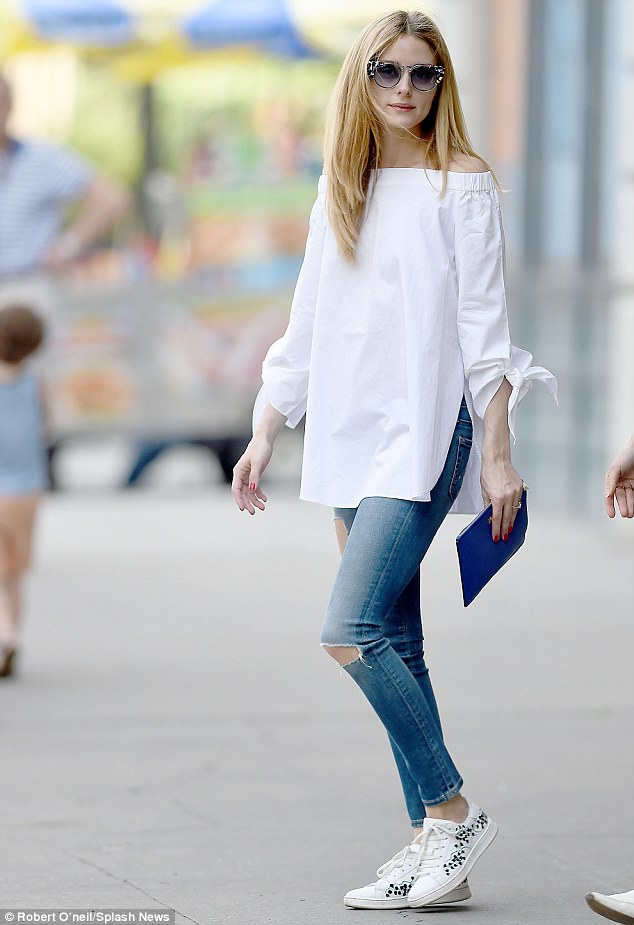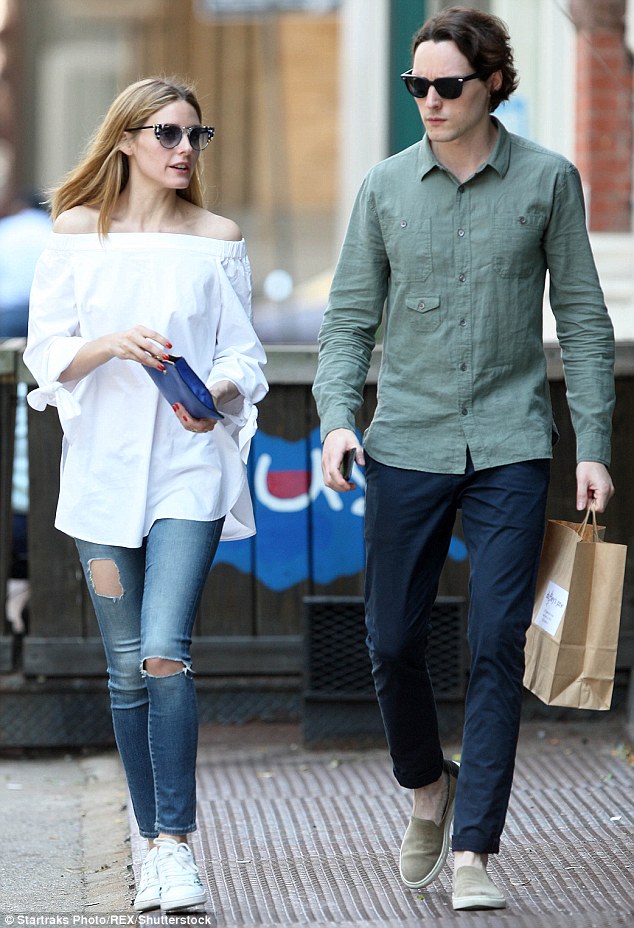 Olivia Palermo spotted looking feminine in sneakers while in Brooklyn on May 27, 2016
Olivia looks good in just about anything she wears. She's such a pro at mixing and layering pieces, but she can look just as fabulous in simple outfits like this one. I love her off-shoulder top. If you want it, you can head over to Nordstrom and grab it. It's from Tibi.
Tibi Off Shoulder Cotton Tunic, $295
Olivia's ripped jeans are from AG. They're available at Shopbop if you love the wash. Personally, I don't think you need to get both to steal Olivia's style. I'm sure you can find similar alternatives that'll fit you budget.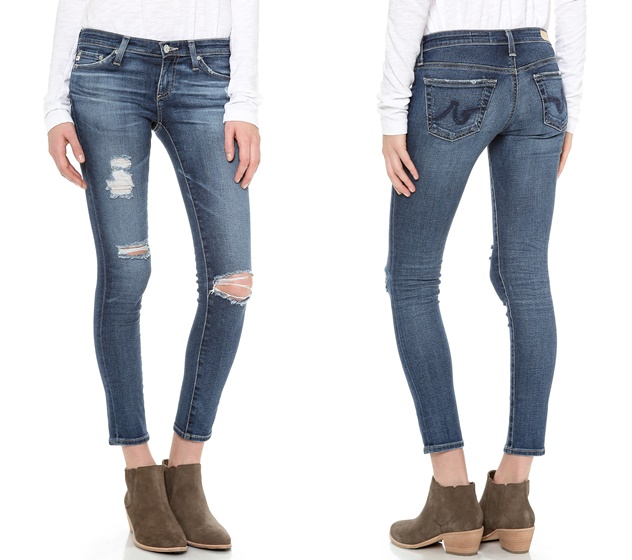 AG Ankle Legging Jeans, $224
As for Ms. OP's floral sneakers, they are from Moncler Gamme Rouge. They're the "Muguet", a style detailed with flower embroidery on the leather vamps. You can find them online. They retail at a pricey $535. Here's a closer look.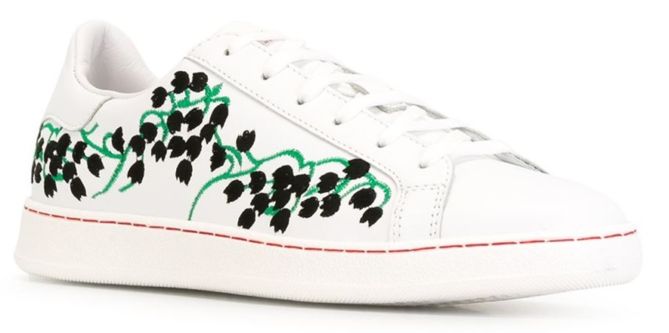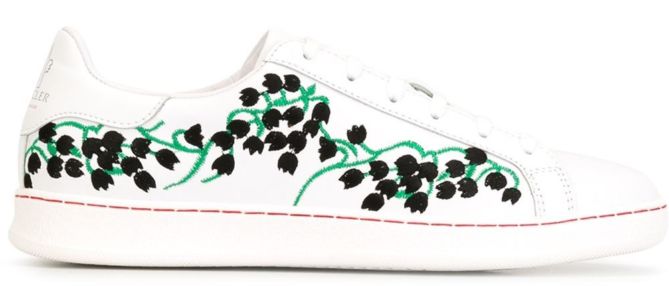 Moncler Gamme Rouge Muguet Floral Embroidered Sneakers, $535
What I like about these sneakers is their dainty and delicate appearance. Oftentimes, sneakers appear masculine and bulky, but certainly not the Muguet. If you're willing to shell out $535, feel free to grab them at Farfetch. Otherwise, you'll need to scout for cheaper alternatives. Here's a pair from Superga you can start with: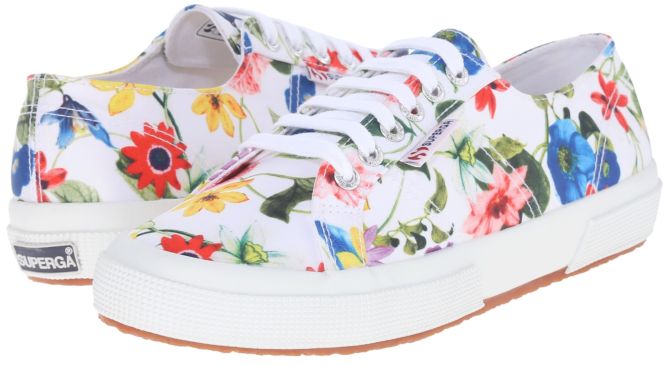 Superga 2750 Fanrasow Sneakers, $89