Olivia Palermo just did something quite unexpected on Saturday. The lovely socialite ditched her usual ladylike style for a boy-meets-girl getup while attending the launch of her makeup collection at Sephora Times Square in New York City.
For the occasion, Olivia wore a white shirtdress layered under a textured black-and-white cropped sweater. She then punctuated the combo with a red handbag and a pair of chain-detailed round-toed ankle boots.
To be honest, I was surprised with her footwear choice. It was masculine and un-sexy. Perhaps she wanted to look different, or maybe she wanted to surprise everyone. Either way, I wasn't too taken with the mix she put together. I felt like it didn't flatter her well enough. Check out Olivia's pics below, then tell me if you agree: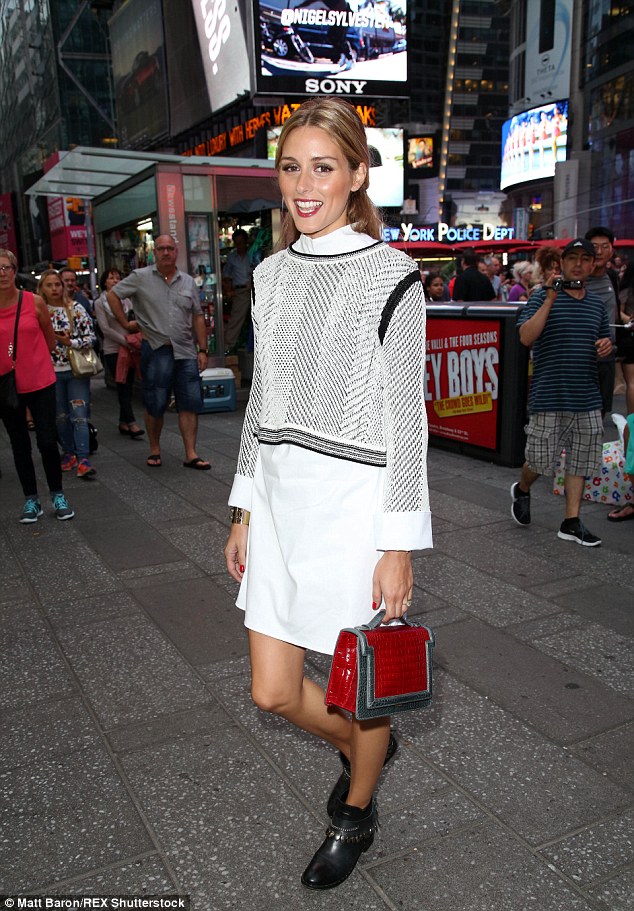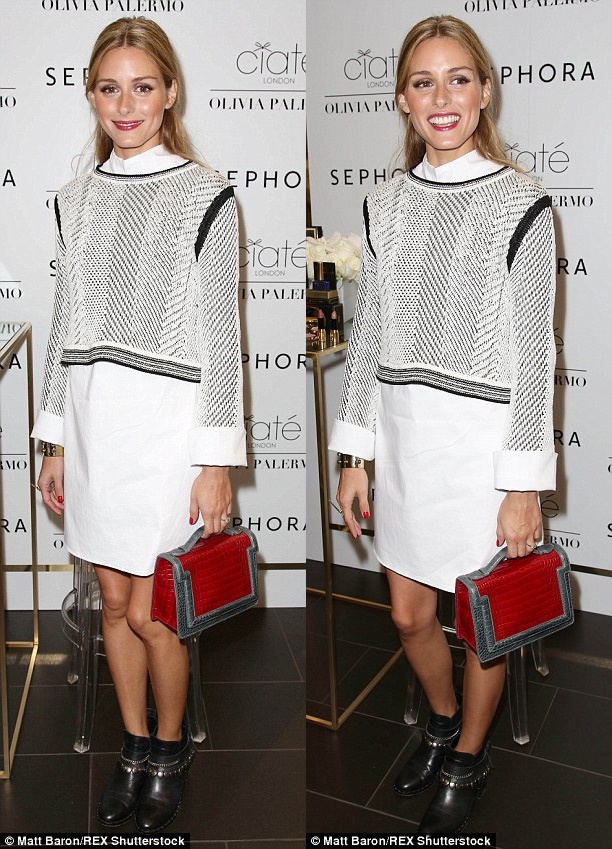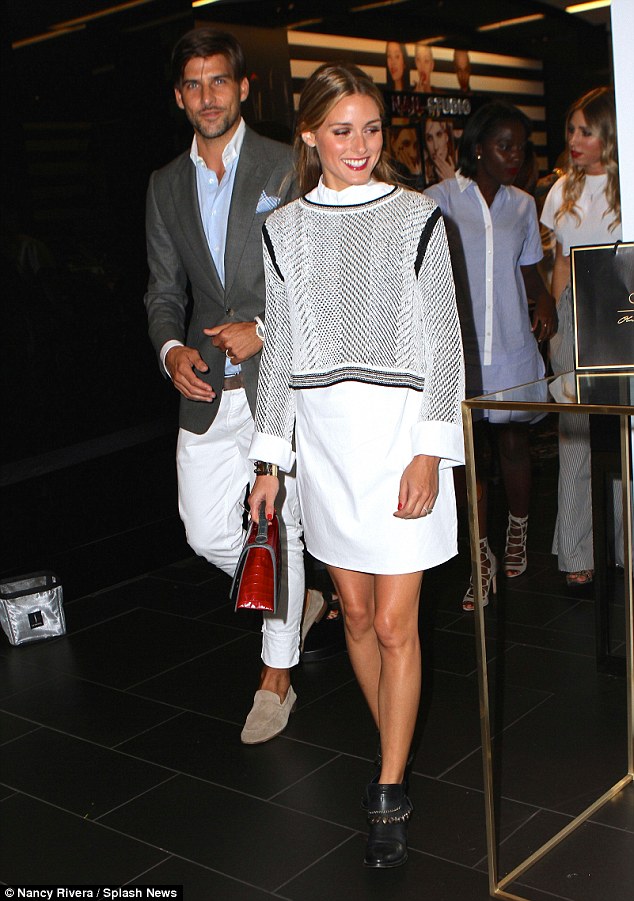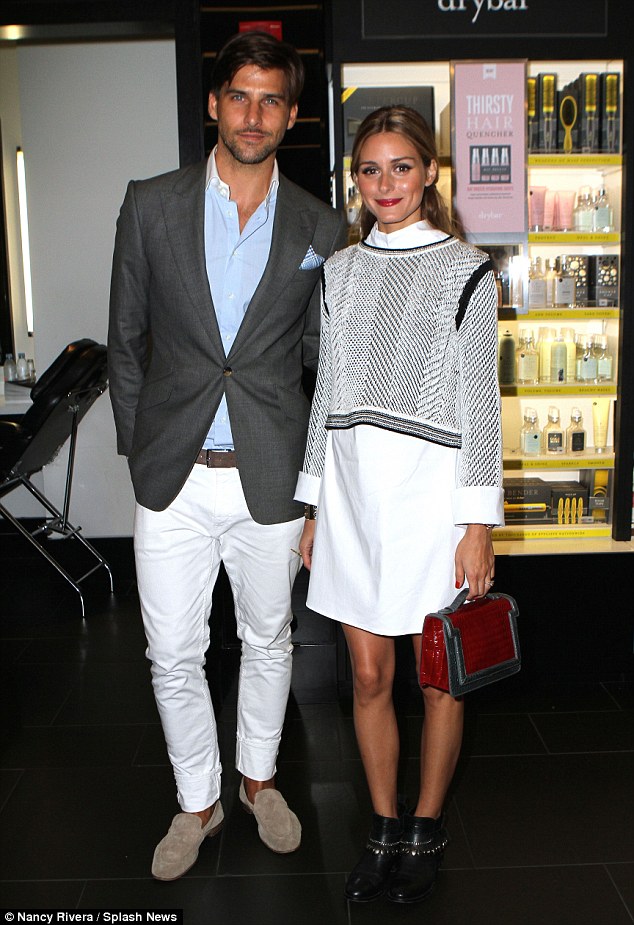 Olivia Palermo promotes her new makeup line (with husband, Johannes Huebl) at Sephora Times Square in New York City, September 12, 2015
Any thoughts? Do you approve of the way she teamed the frock with macho-looking ankle boots?
No doubt, Olivia still looks chic and stylish in the attire, but it's definitely a step away from her usual. Could she be pregnant? Is that the reason why she opted for a shapeless shift? What do you think?
Olivia's shapeless frock is from Misha Nonoo, while her chain-detailed boots are from Freda Salvador. They're the "Star", a style fashioned with inch-tall heels, removable fringed overlay decorated with metal plates and chains, and classic rounded toes.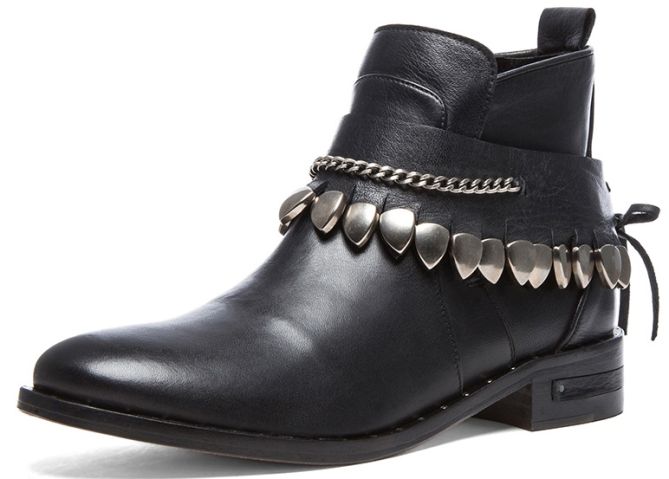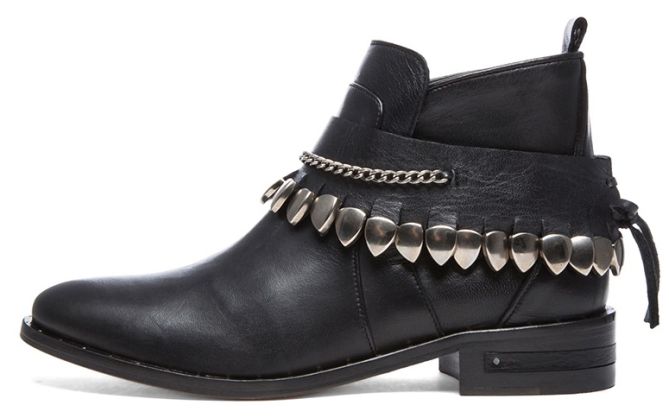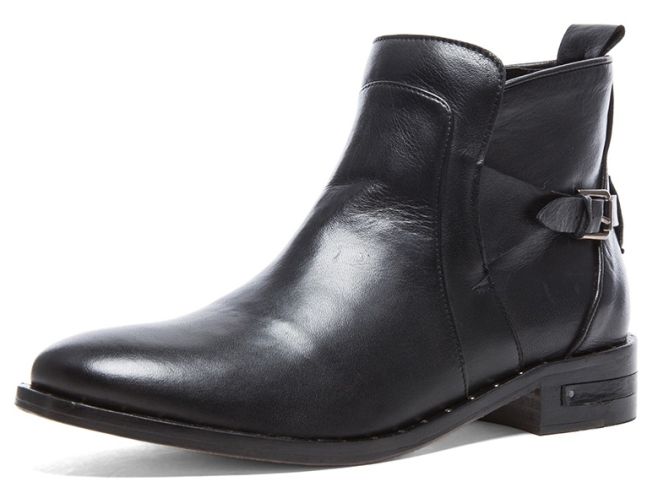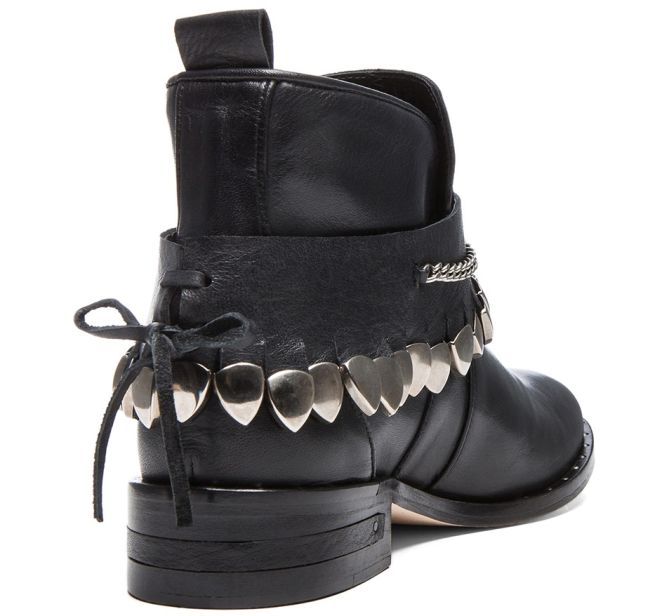 Freda Salvador Star Fringed and Chained Leather Boots, $595
They actually look pretty cool up close. Would you agree?
I'm just not sure if they were the best ending to Olivia's attire. I mean, a pair of fancy flats or sandals would have made her look even better, noh?
For those of you who want Olivia's Freda Salvador boots, you can grab 'em online. They retail at $595. A taller pair with pointed toes can also be had if interested.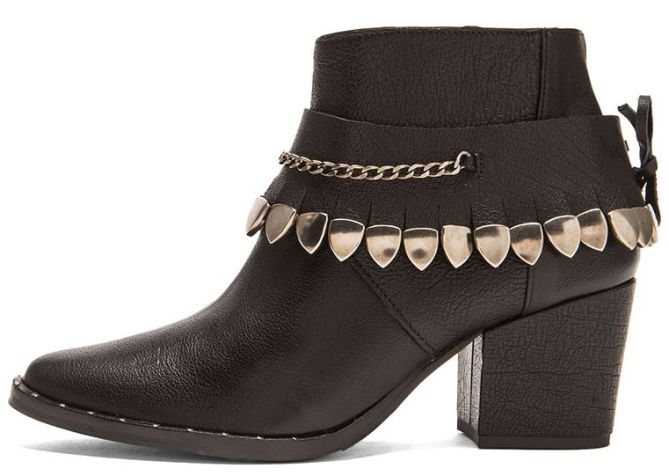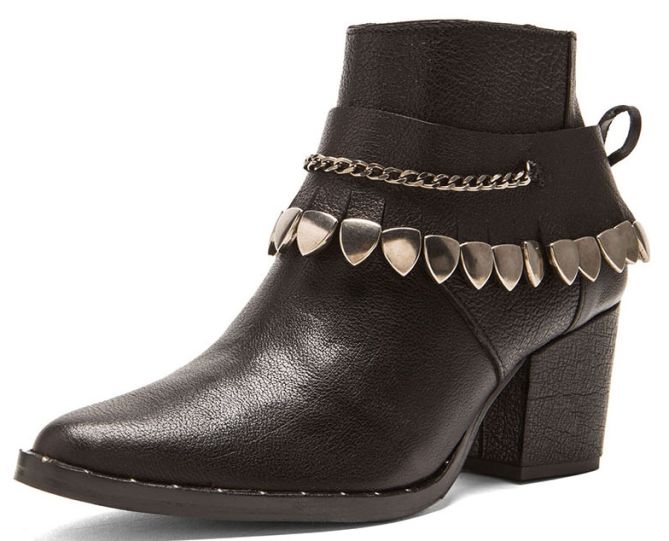 Freda Salvador Comete Fringed and Chained Leather Boots, $625