Olivia Palermo is someone who rarely lets her hair down.  Day in and day out, wherever she goes and whatever she's doing, she always manages to look polished.
On Sunday, however, the socialite was spotted stepping out with her man in a getup that wasn't her usual. The outfit was casual and for a change, it didn't include a pair of heels.
For the day, Olivia wore black leather skinny jeans topped with a fur jacket that was detailed with a croc-stamped panel. She then capped off the combo with two-tone leather high-top sneakers, dark sunglasses, and a fancy exotic-skin purse.  It was a laid-back attire, yet chic and glamorous nonetheless, all thanks to the extras she used.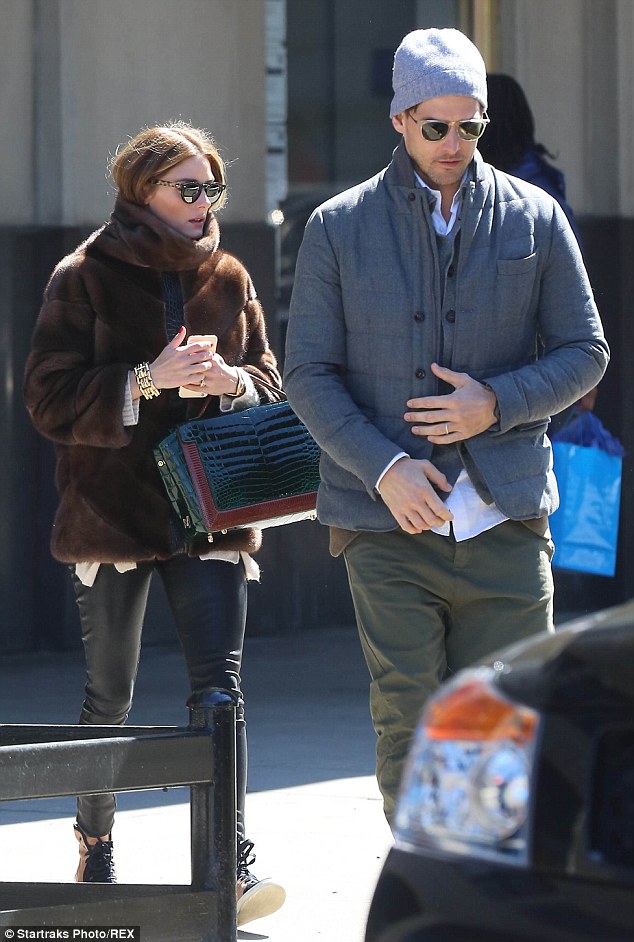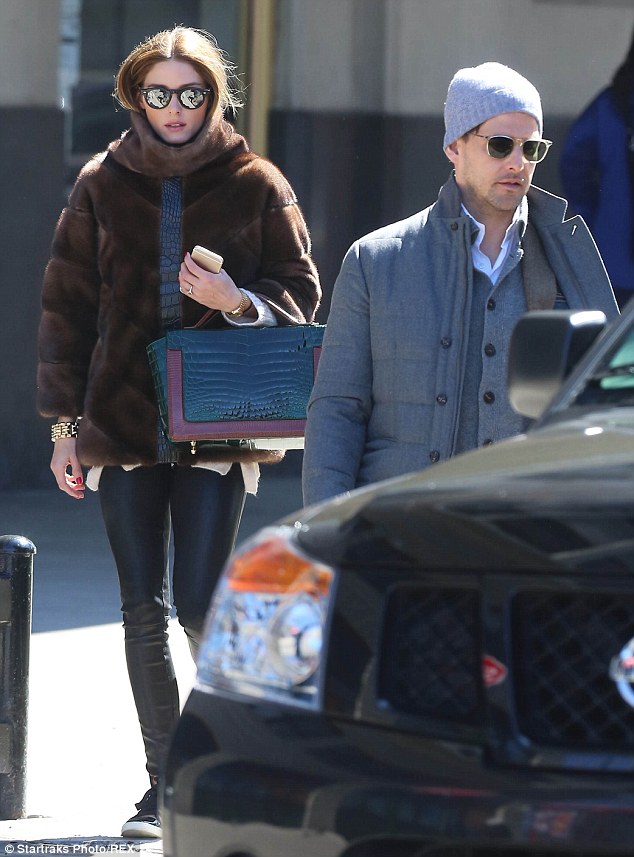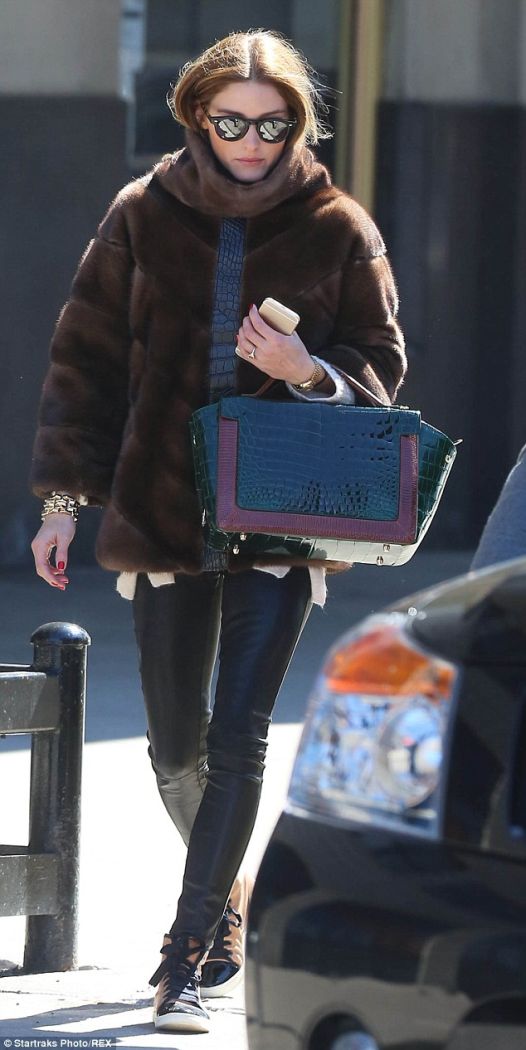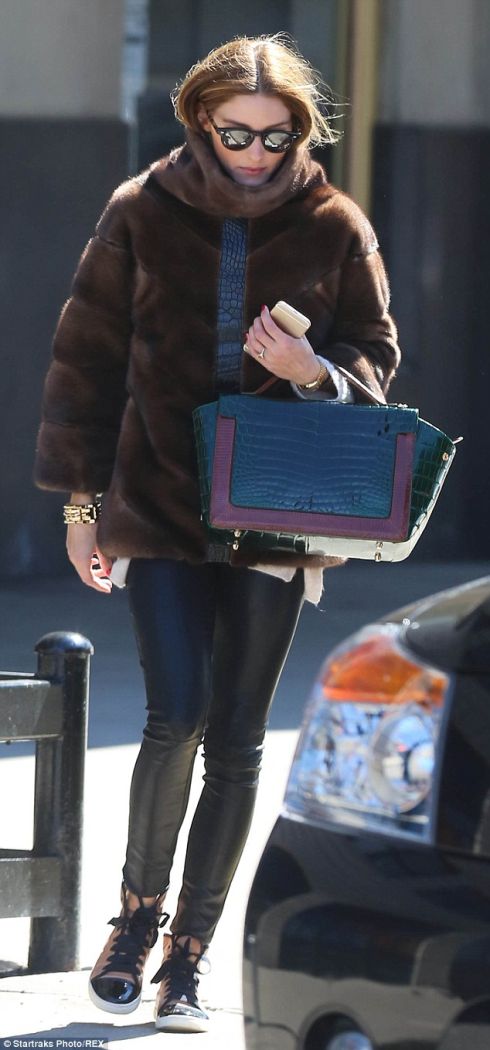 Olivia Palermo spotted out and about in New York City with her husband on March 22, 2015
Aren't you crushing on Olivia's chilly-New-York-day style?
I love everything about the whole outfit. It's hard for me to picture Olivia as a sneaker type of girl, but she looks surprisingly fabulous in those two-tone sporty kicks. Would you agree?
Olivia's high-top sneakers are from Lanvin. That particular color combination is no longer available, but other more classic renditions can be had if you're interested. Below are a few you may consider. Pair with dark leather jeans and a chunky sweater or cape, then you're all set!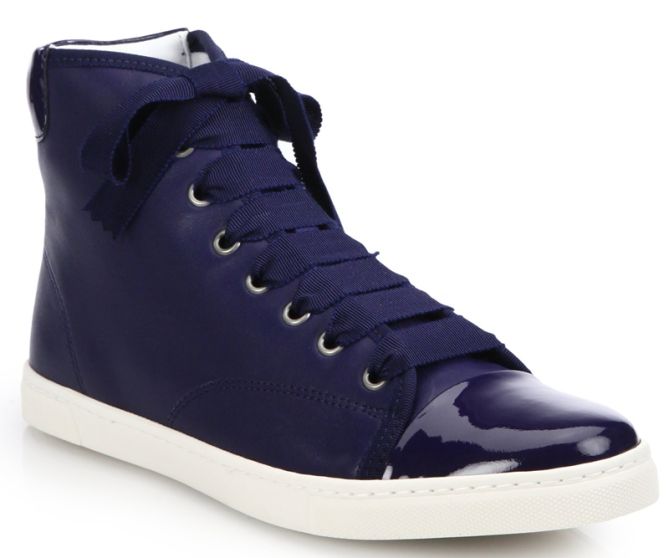 Lanvin High Top Sneakers in Navy Leather and Patent, $690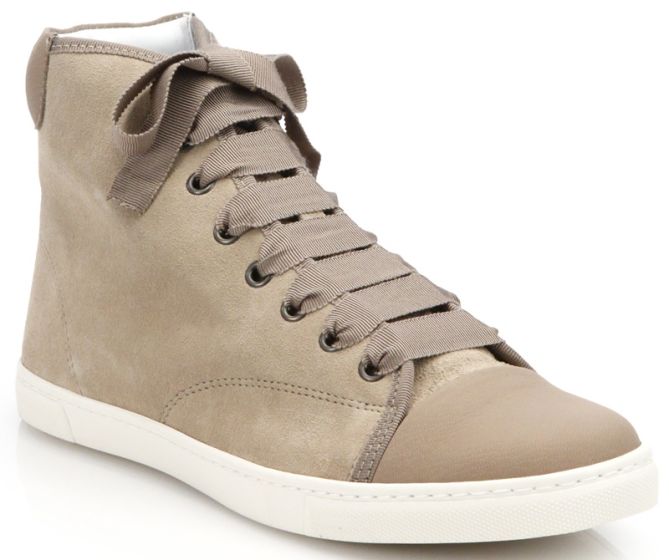 Lanvin High Top Sneakers in Tan Suede and Leather, $645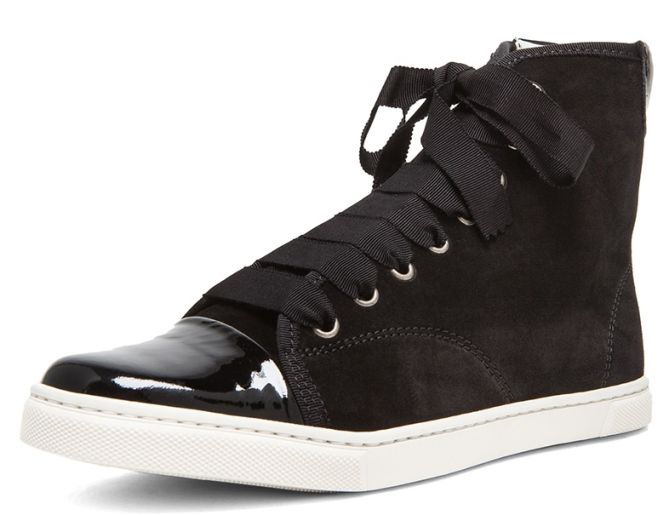 Lanvin High Top Sneakers in Black Patent and Suede, $637