Summer can be very hot, depending on where you live. For fashionistas, summer is a season for colorful pieces, pristine whites, strappy sandals, and skin-baring ensembles. Sofia Vergara just sported not one, but two sexy white off-shoulder outfits recently; and so did Selena Gomez, who rocked a pleated midi dress while in Miami for her concert.
But just because it's summer doesn't mean you can't cover up, wear black, or rock leather for that matter. Here's proof: Olivia Palermo.
The style maven and stunning socialite was spotted wearing a rather summer-defying getup while in New York on Wednesday. Ms. OP was in all-black as she ran errands in the Big Apple. The items she chose for the day were far from ordinary, of course. Each was a statement piece worthy of attention, and yet, they didn't clash as she wore them together, nor did she look overdecorated with the layering.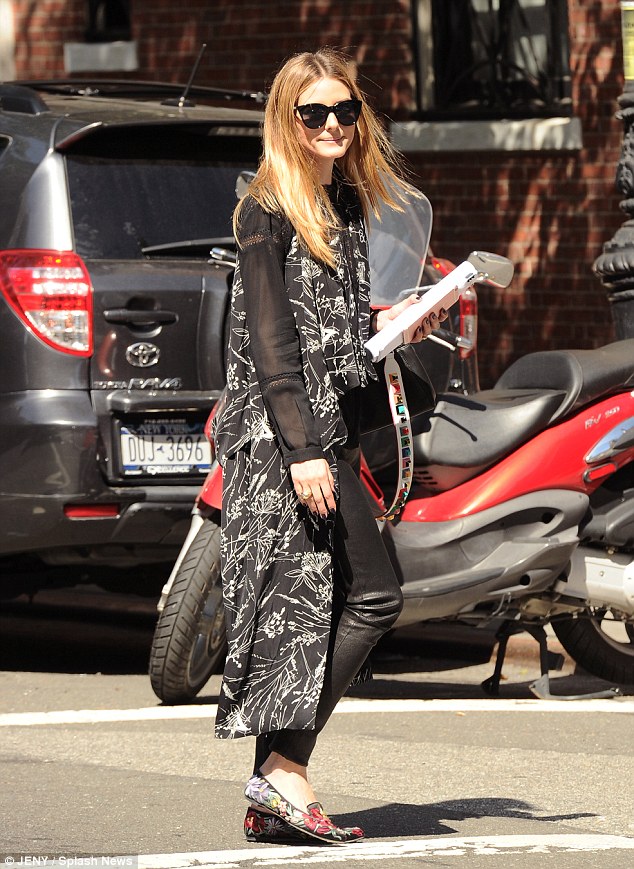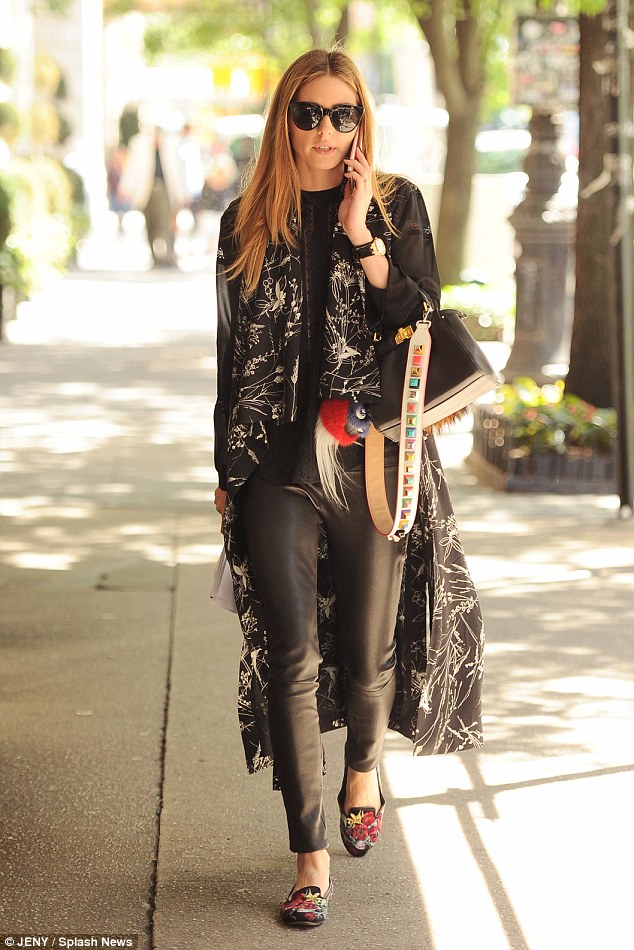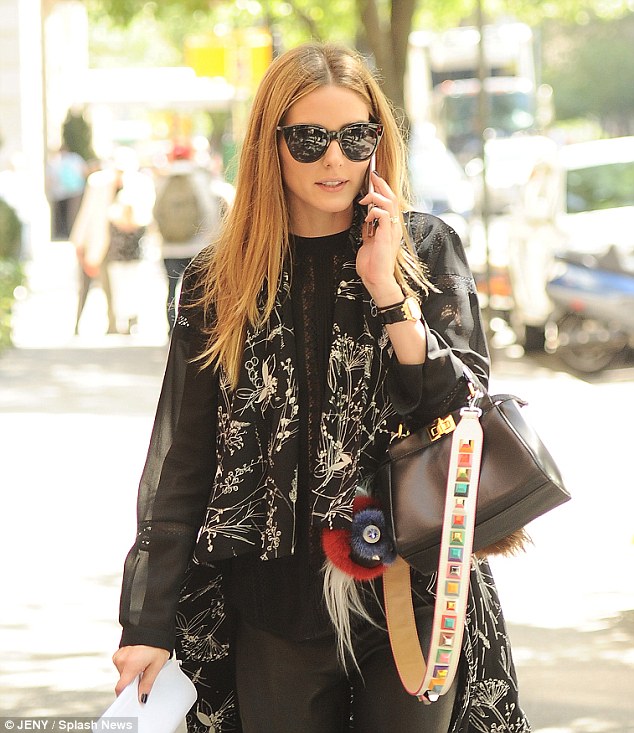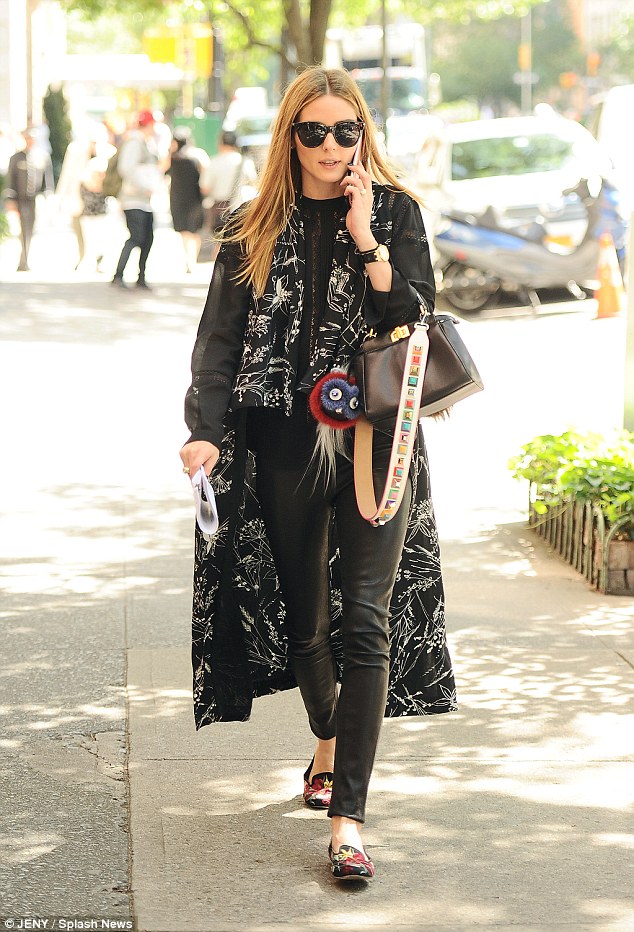 Olivia Palermo runs errands in New York City on June 15, 2016
How do you like Olivia's outfit?
I agree. Leather pants, a long-sleeved blouse, and a layering vest — no matter how lightweight — may not be the best or most appropriate clothing for a sunny summer weather, but I'm guessing the temp in New York that day wasn't as warm.
With that said, I am so in love with the outfit she put together here. Yes, it's on the busy side, but the fact that it's all-black is what made things work, in my opinion.
Olivia's lightweight waistcoat is from her collab fashion line with Nordstrom. The piece is currently available for the taking, if interested. It retails at $198. Even less expensive are the sunglasses. They're from Le Specs and retail at an affordable $59.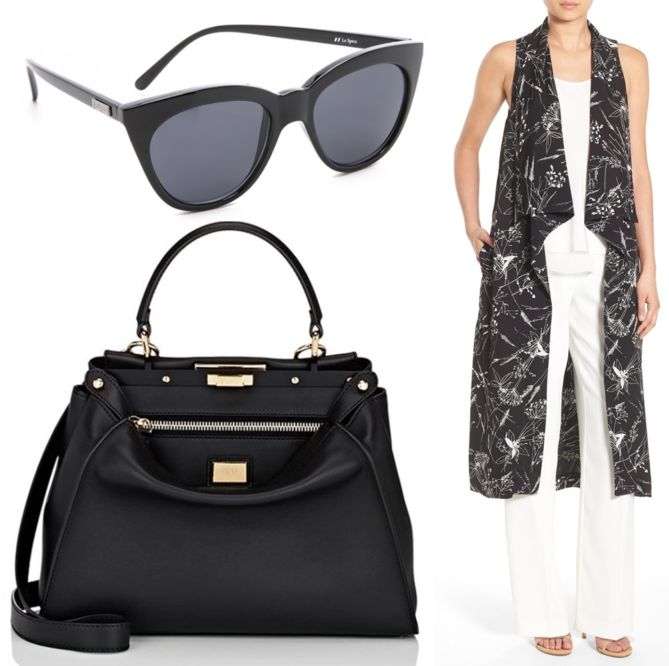 Le Specs Half Moon Magic Sunglasses, $59 / Olivia Palermo + Chelsea28 Floral Long Vest, $198 / Fendi Peekaboo Satchel, $3950
As for Olivia's ornate-looking footwear, you can find the pair at Alexander McQueen. The shoes are not available in black online, but for reference, here's a look at the nude version. Olivia's (pair) appear to be crafted from suede, but the shoes below come in satin with floral embroidery. If you like what you see,  you can place your order over at Neiman Marcus. The loafers will set you back $447 (was $745):

Alexander McQueen Floral Embroidered Satin Loafers, $447 (was $745)