Olivia Palermo always looks chic and effortless, whether she's making an appearance or simply going about her business running errands and whatnot. She's quite known for mixing and matching pieces , and most often than not, each outfit she has put out has earned her a unanimous nod from fashion critics.
During the Valentino show on Wednesday, however, she may have overdecorated herself a little when she attended the event in several doses of texture. For the occasion, the socialite slipped into a lace long-sleeved top and cropped trousers, then capped off the combination with a colorful fur stole, a fringe clutch (by Valentino), and a pair of feather-and-ribbon-detailed ankle-wrap pumps.
There was a lot going on in the outfit and you simply could not figure out where to look first, or whether it was a mix that was eclectic-chic or simply bordering on eccentric.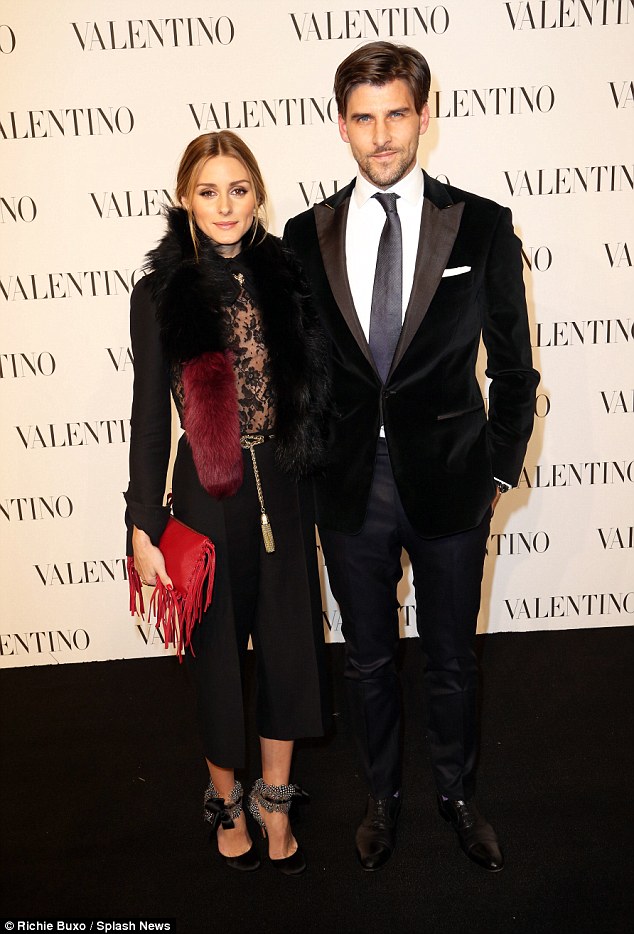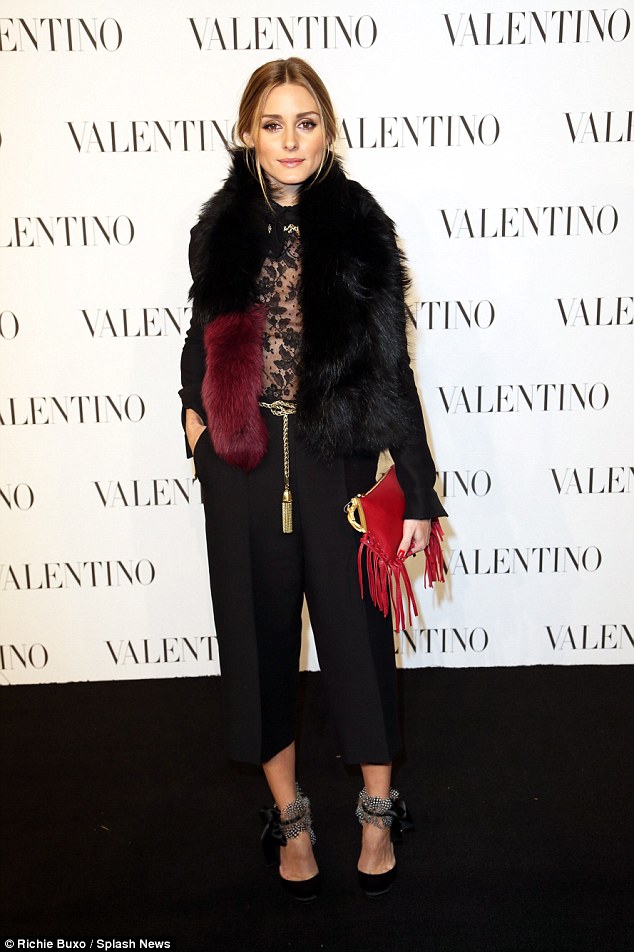 Olivia Palermo and her husband, Johannes Huebl, attend the Valentino Haute Couture show held in New York on December 10, 2014
What do you think of Olivia's latest "red carpet" attire, hit or miss? Did the fashionista just commit a faux pas or was she able to pull it off with flair per usual?
Personally, I think she shouldn't have worn that fringed clutch. A simple minaudiere or her go-to envelope clutch in plain black or bordeaux would have sufficed. Would you agree?
Minus the bag, I think she nailed it. Her stole is very glam. It's a piece from Charlotte Simone, by the way. That particular variant isn't available online, but other color combinations can be had over here.
And as for Olivia's feather detailed heels, those I find quite fancy. They're reportedly by Aquazzura, but sadly, they're no longer available online. For reference, here's a look at the pair up close: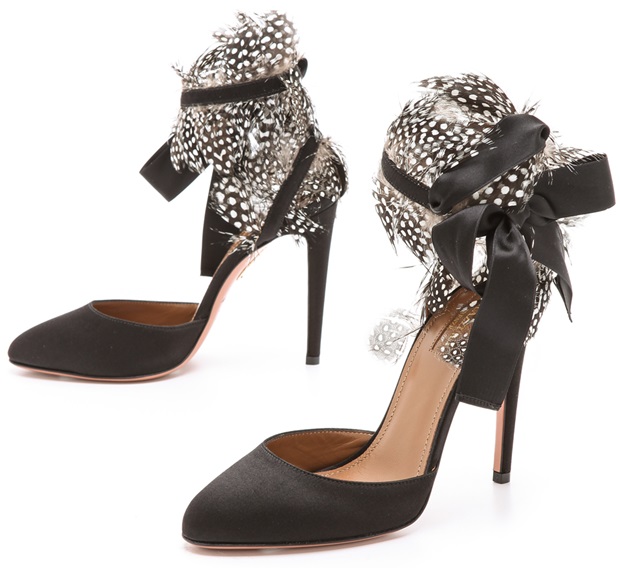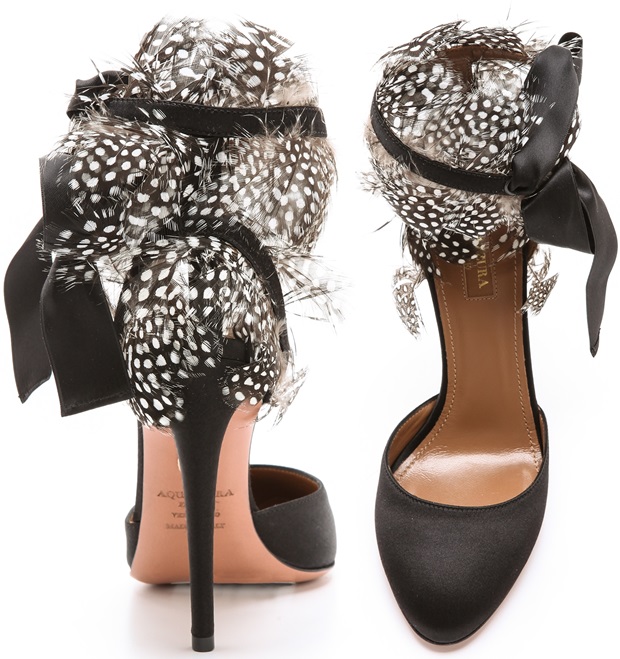 Aquazzura Madison Feather Ankle Wrap Pumps, $875 (sold out)
Love?
You may need to get resourceful to get your hands on a pair. In any case, if you have a fetish for feathers, fur, and fringes like Olivia here, what I can recommend are these "Lilo" feather pumps from Kate Spade: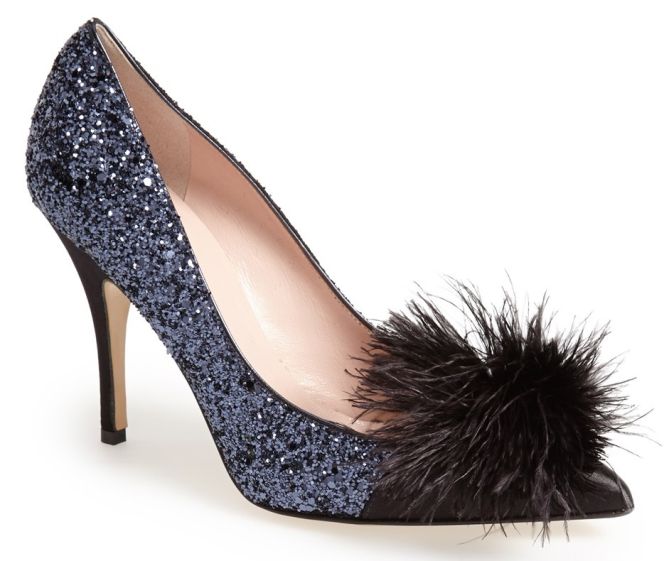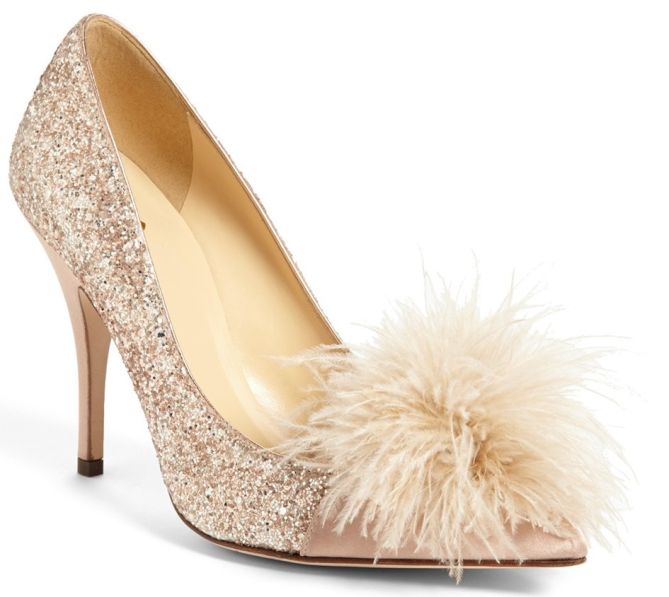 Kate Spade Lilo Feather Pumps, $350
Note that accessories with frilly add-ons are always a little flamboyant and flirty so you have to have the personality to rock them, otherwise, they will just overwhelm you. Pair any of these pumps with cropped trousers, a lace top, and a box clutch to channel a little bit of Olivia's look, and you're good to go!