Ever the fashionista who loves flamboyant fringes and feathers, Olivia Palermo was spotted attending the Delete Blood Cancer Gala held in New York on Thursday.
For the occasion, the style setter wore a shapeless off-shoulder frock detailed with green petal appliqués. She then teamed the number with a pair of snake-print lace-up sandals and an embellished clutch.
It was a frou frou getup that I sure didn't expect from the likes of Olivia. I also found the dress a tad frumpy and oversized for her frame. Personally, I wish the length was much shorter. A mini hemline would have worked wonders. In fact, I have no doubt she would have looked 10 times better with it.
Check out Olivia's outfit below, then tell me if you agree: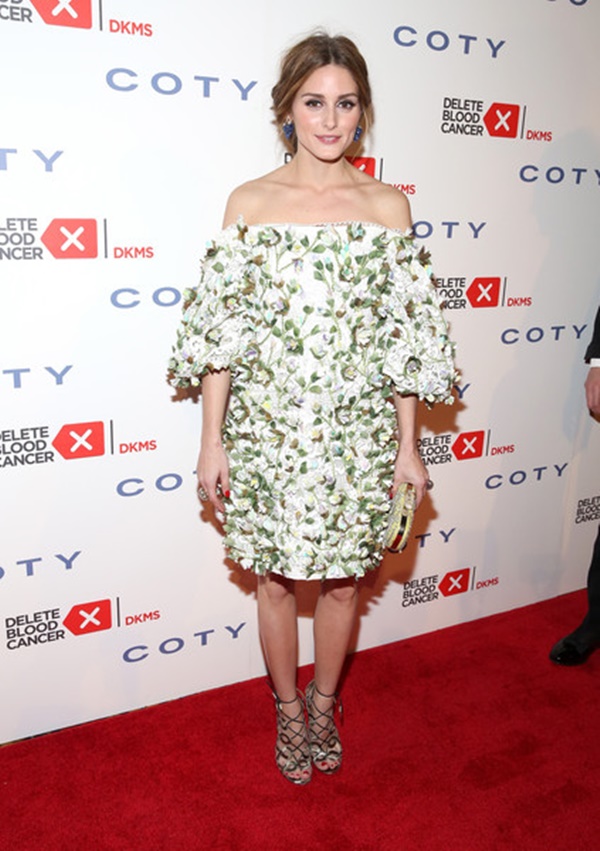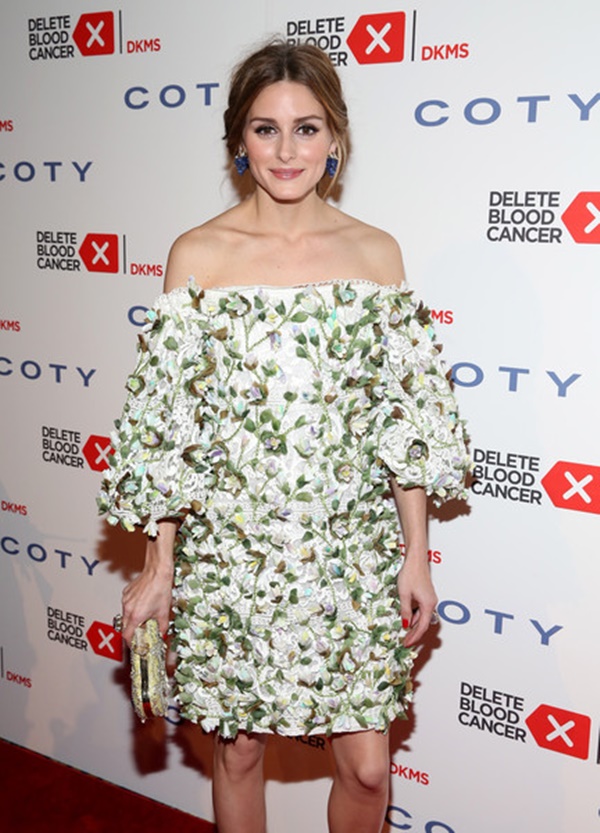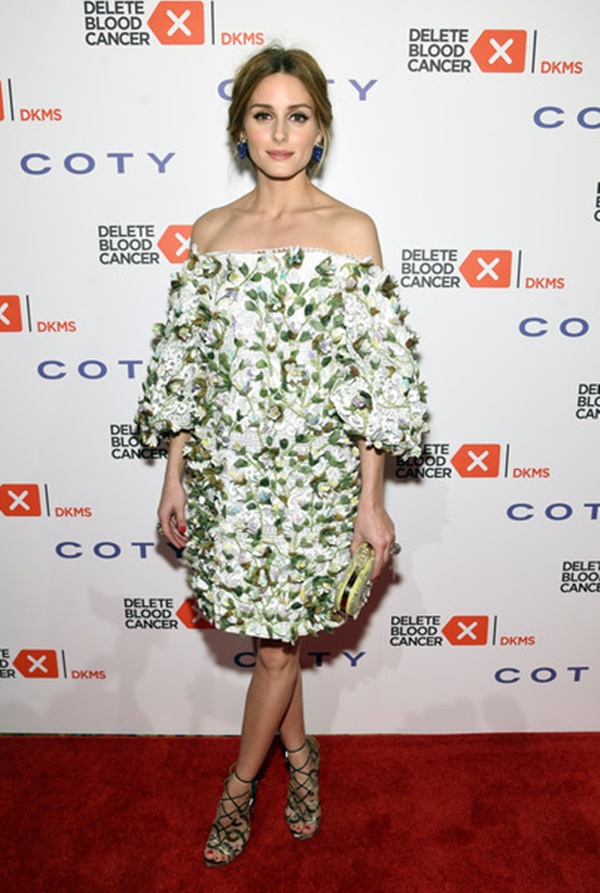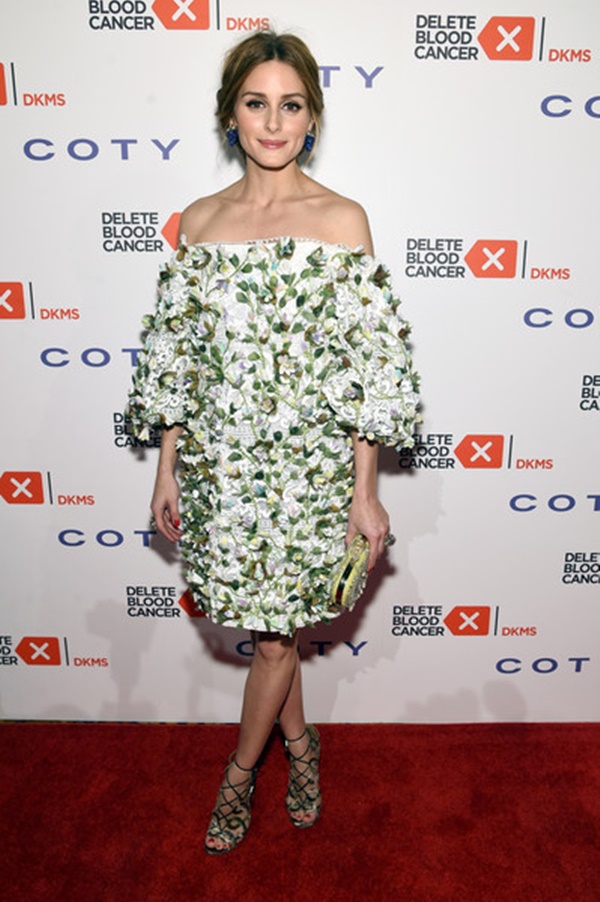 Olivia Palermo attends the Delete Blood Cancer Gala held in New York City on April 16, 2015
Any thoughts? Would you say a much shorter hemline would have made a big difference?
Yes, I definitely think so too. But then again, even though she was overpowered by the frock, she still looked polished and pretty. Plus, you have to hand it to the gal for being able to pull off mixing statement heels with a very busy dress.
Olivia's dress is from Marchesa's spring 2015 collection. It's not available online, but you're welcome to search for it by foot (ergo, visit the stores). As for Olivia's fancy lace-up sandals, those are from her capsule collection with Aquazzura, and they are also sold out everywhere as well. In any case, here's a closer look at the pair: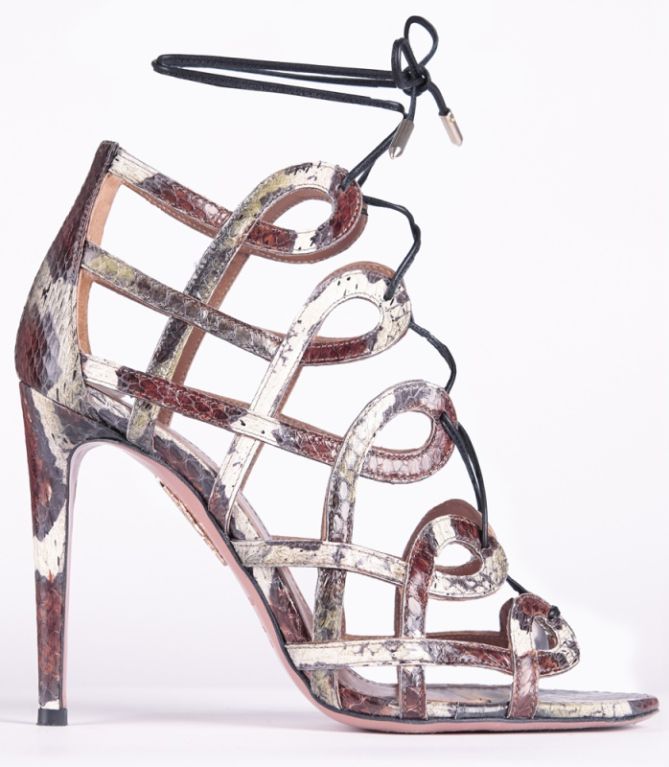 Aquazzura x Olivia Palermo Cutout Leather Lace-Up Sandals, sold out
Pretty fancy, would you agree?
If you have an endless budget for shoes, feel free to try the "Mirage" from Aquazzura instead.  They're just as flirty and fancy. They also come in blue and gold combination, which is ideal for for spring: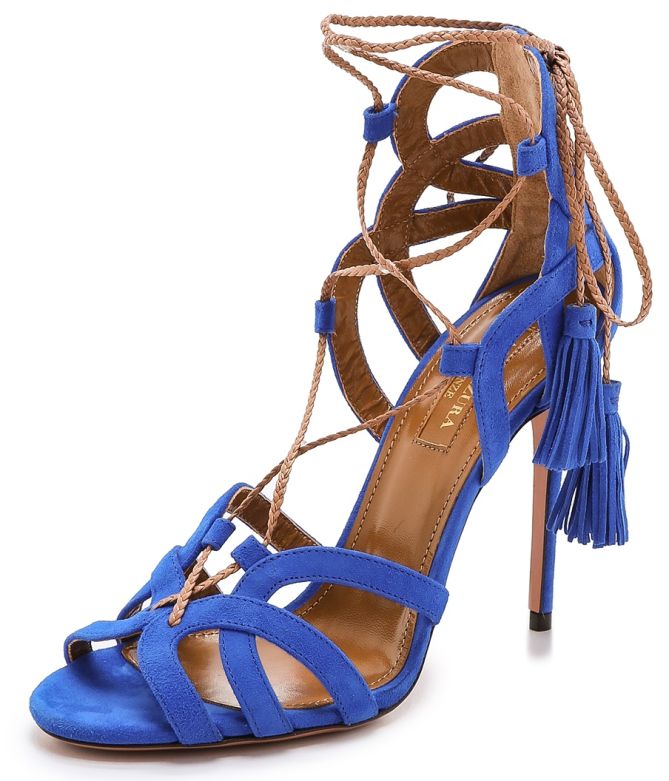 Aquazzura Mirage Lace Up Sandals, $945