Olivia Munn stepped into a pair of pointy booties for her appearance on The Chew on Wednesday. The model-turned-actress used the shoes to cap off a winter-chic attire of black turtleneck sweater teamed with a boldly printed green skirt, a black coat, and some black tights. The look was simple, sophisticated, but still sexy.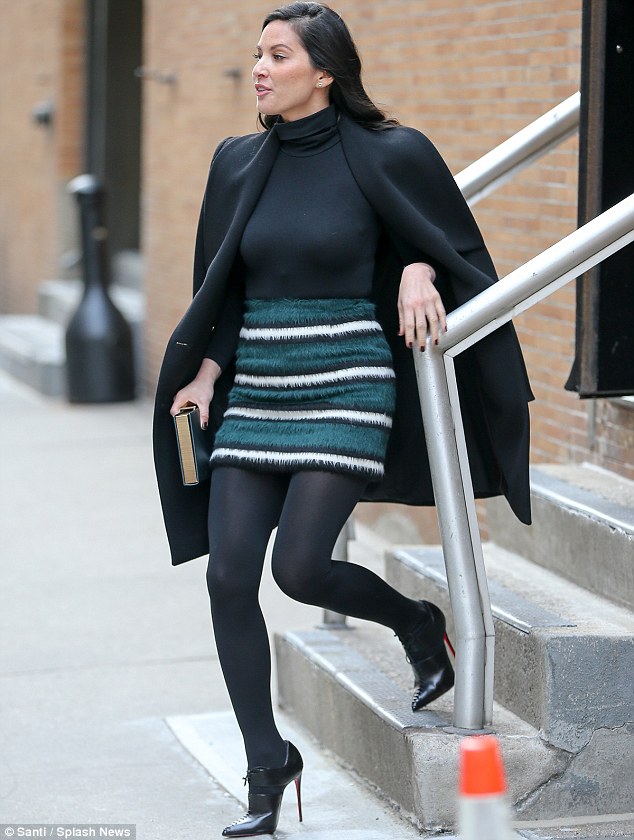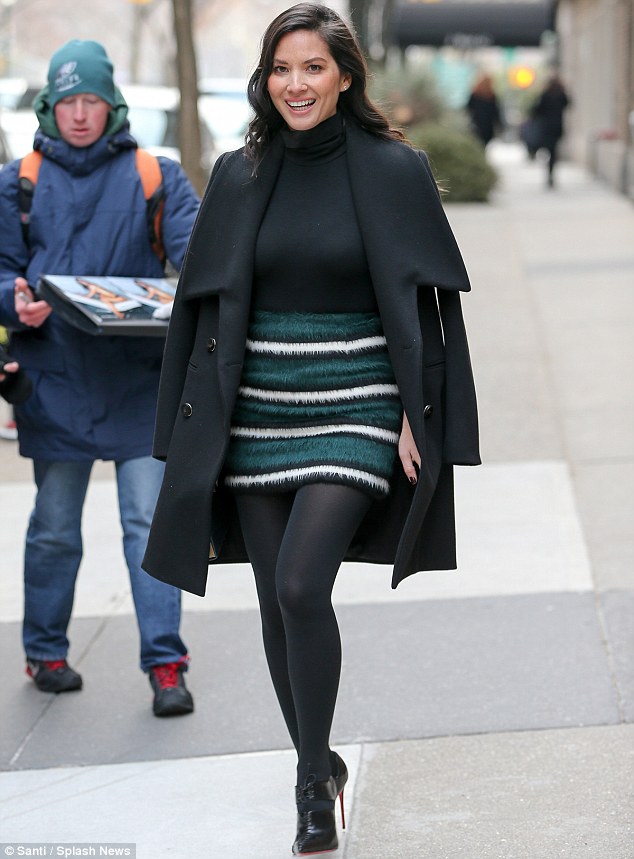 Olivia Munn makes her appearance on The Chew in New York City on January 14, 2015
How do you like Olivia's outfit?
I know. She always looks better in revealing dresses, but I think this particular getup on her is refreshing. The horizontal print on her skirt will probably look unflattering on pear-shaped frames, but Olivia remedied that with the black coat.
I also like how she capped off the whole attire with cutout booties. They made the outfit a lot more interesting. The booties are by Christian Louboutin. If you're familiar with the designer's line-up, then you'll know they're the "Corsita", a style that features pointed toes, a lace-up silhouette, cutouts along the vamps, and 4.5-inch-tall heels. Below is a closer look: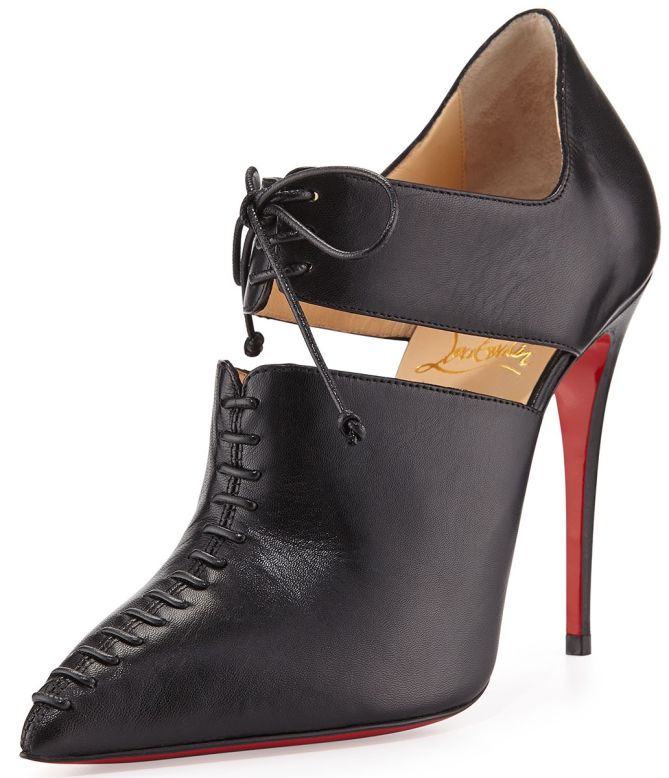 Christian Louboutin Corsita Boots, $1195
You like?
The one thing I like about the Corsita booties is that you can wear them with or without tights, and with dresses, skirts, shorts, or trousers, and they will look fantastic. They're very versatile so they'll go a long way and will give you a lot of mileage.
Of course, these booties also come with a fantastic price tag of $1195. If you can afford that, then lucky you.