I guess celebrities have to get in on whatever trend that's rolling whether or not they like it, yes?
Perhaps or perhaps not. But Olivia Munn was spotted joining the thigh-high club when she stepped out in New York on Thursday. The actress flaunted her gams in a blue leather skirt that was slit all the way up there. She teamed the figure-hugging number with a blousy chiffon top and pointy blue pumps. She wore the outfit for her appearance on The Late Show with David Letterman, and I'm pretty sure the host got distracted by his very sexy guest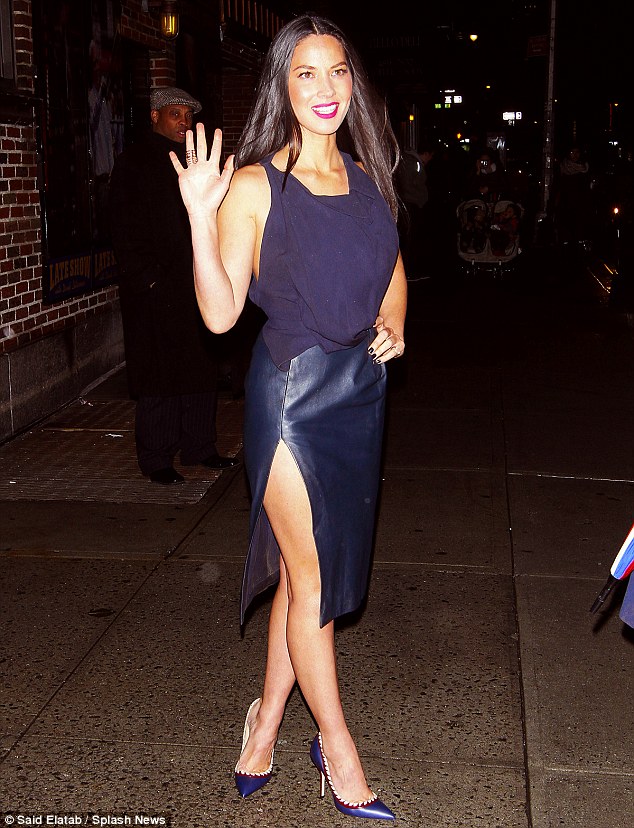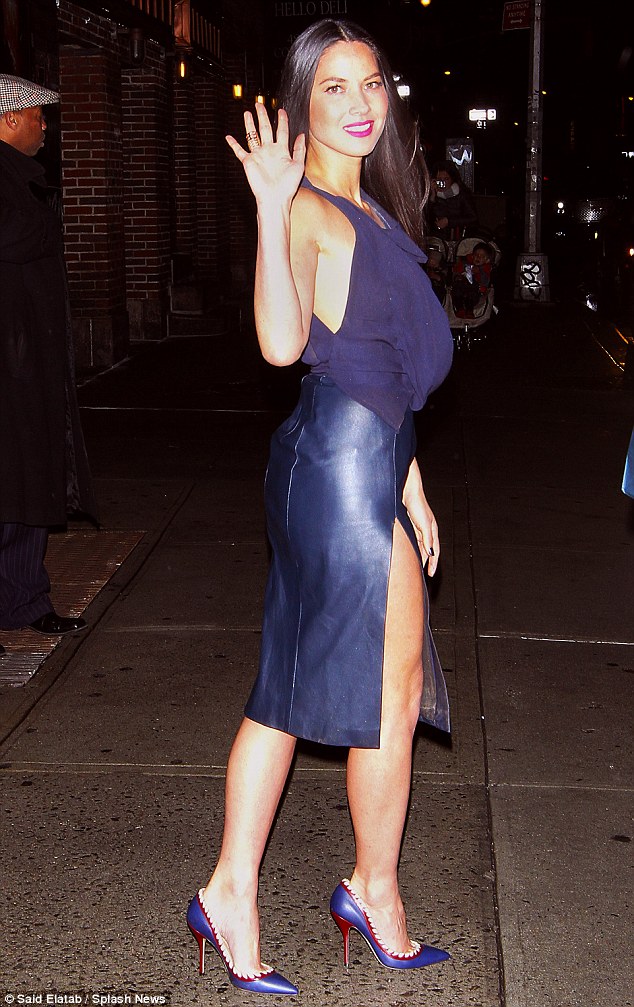 Olivia Munn showcases legs in blue leather skirt and pointy stilettos as she heads into the Ed Sullivan Theater for her appearance on The Late Show with David Letterman, December 11, 2014
What do you think of Olivia's outfit, did she nail it or fail it?
To be honest, I wish she wore a different top — something more structured and one that's cut close to the body. Other than that, I think she looks awesome.
On a side note, Olivia's legs are distracting, but so are the shoes. They look quite unique. Any idea where she scored the pair?
I did a quick look-up and found out they're by Paul Andrew. Sadly, that's as much information I was able to get. I couldn't even find any pictures or product shots of the shoes. In an case, allow me to show you another style from the designer that's done in metallic jacquard: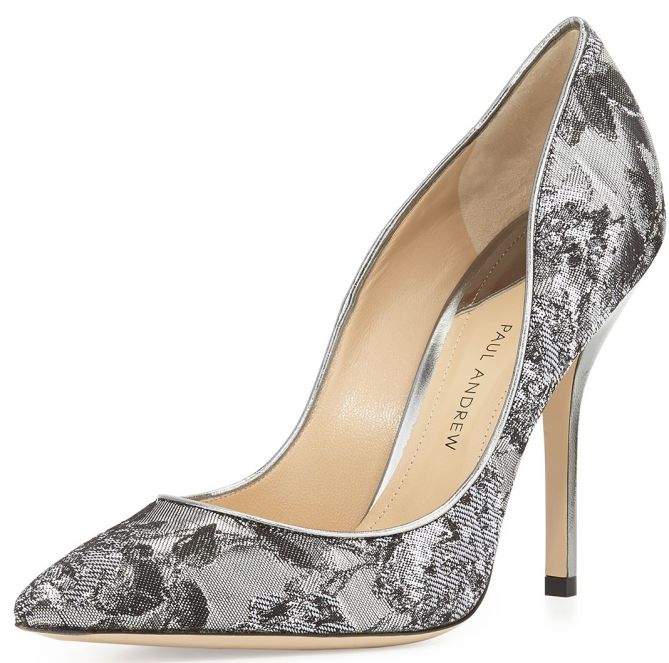 Paul Andrew Metallic Jacquard Pumps, $695
You like?
If it's blue heels you're after, then perhaps I can interest you in these Kate Spade blue snake-print pumps instead. These are more exotic and fierce than Olivia's Paul Andrew pumps, but I think they'll work great with almost any outfit.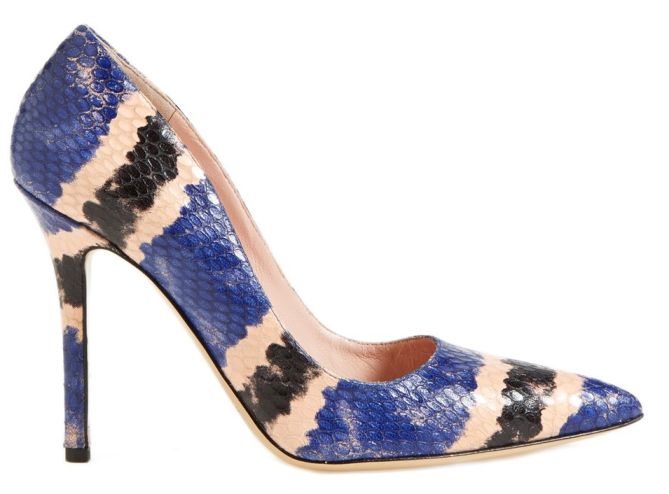 Kate Spade Larisa Pumps in Blue/Multi Snake, $350