My post today is about another Olivia who attended Paris Fashion Week over the weekend. I'm referring to former Miss USA and Miss Universe, Olivia Culpo.
The beauty queen was spotted heading to one of the shows at Paris Fashion Week on Sunday. For her front-row appearance, she rocked a pair of nude Wolford latex leggings that flaunted her slender legs. She then complemented the pair with a bulky Calvin Rucker cable knit sweater and a long gray coat. Capping off the getup were dark sunnies, a long coat, and classic dark gray pointy pumps.
My first impression of the attire was she looked like Kim Kardashian. Under normal circumstances, such a combination would be impressive, but I found Olivia's outfit to be not quite so.
In an effort to create an hourglass shape, the brunette beauty decided to cinch her sweater on the waist with a tan Balenciaga belt. I hate to say it, but the add-on was a little questionable.
No, don't get me wrong. Belting a sweater or outerwear on the waist is a good styling trick, but only when the outfit calls for it. With Olivia's super skintight leggings, the sweater minus any trappings would have been more appropriate. In fact, considering leggings are NOT pants, a chunky oversized jumper that ends just below the tush would be the most ideal choice. Plus, maybe some knee-high boots instead of pumps for footwear.
Check out Olivia below, and then tell me if you agree: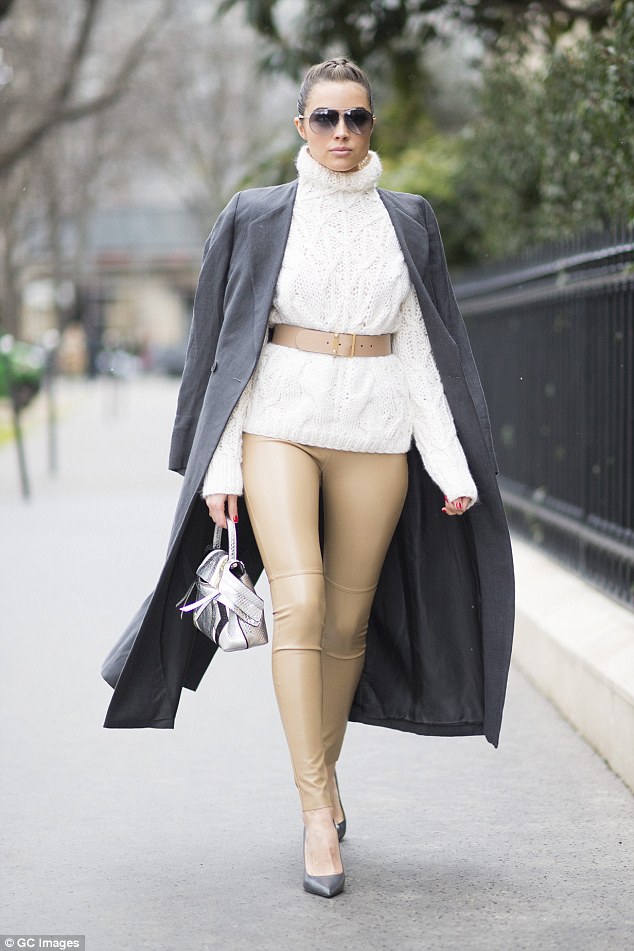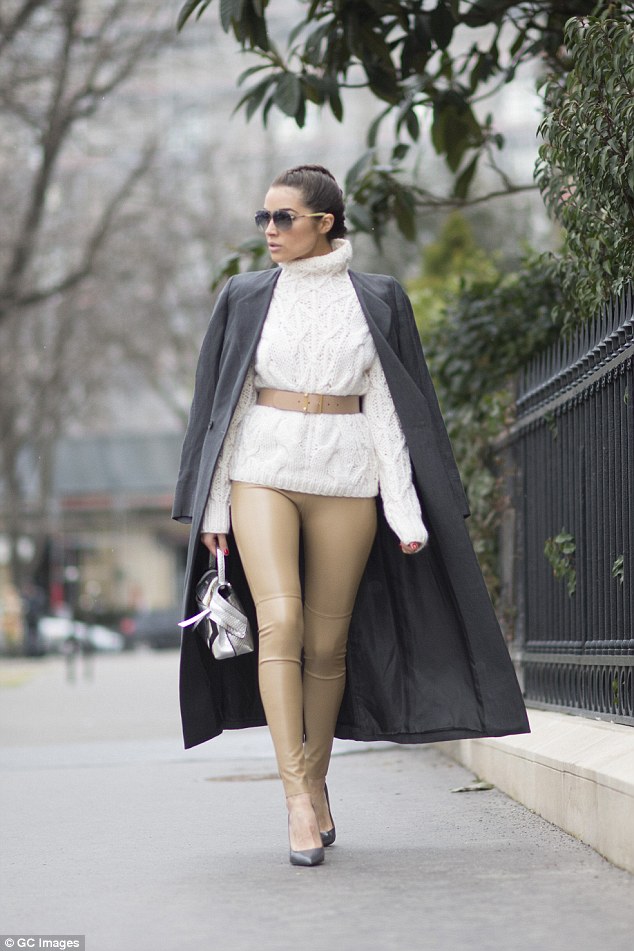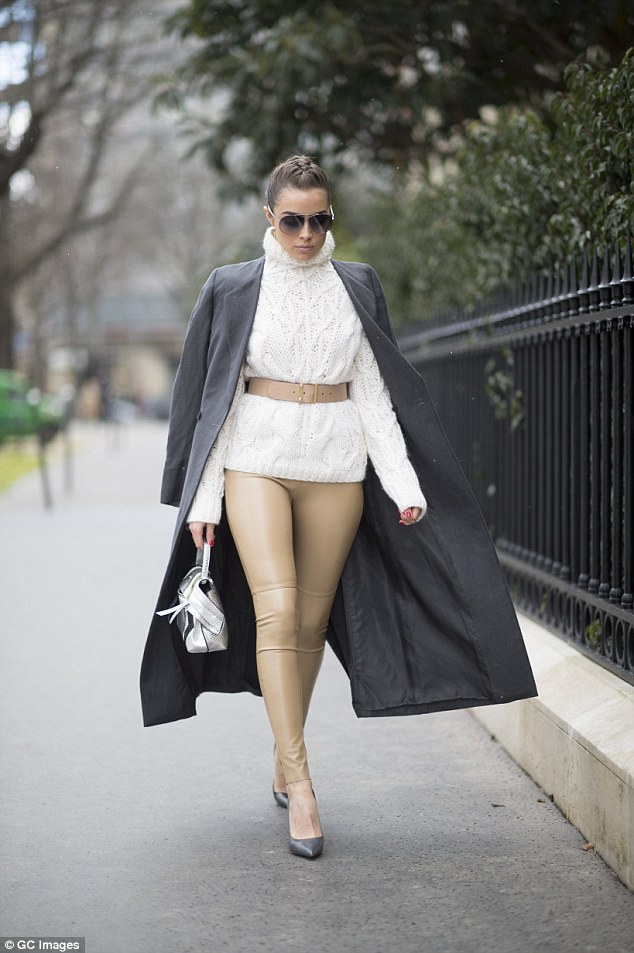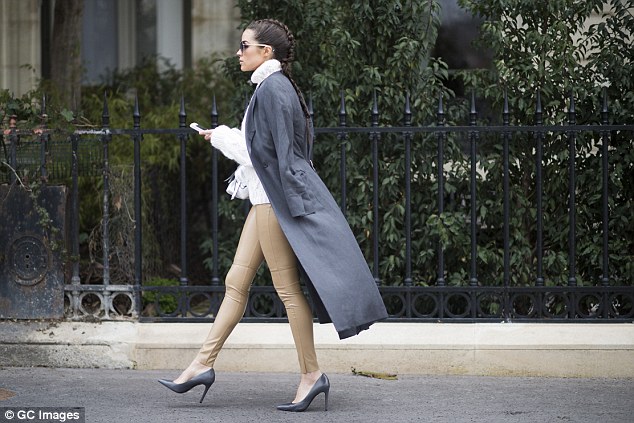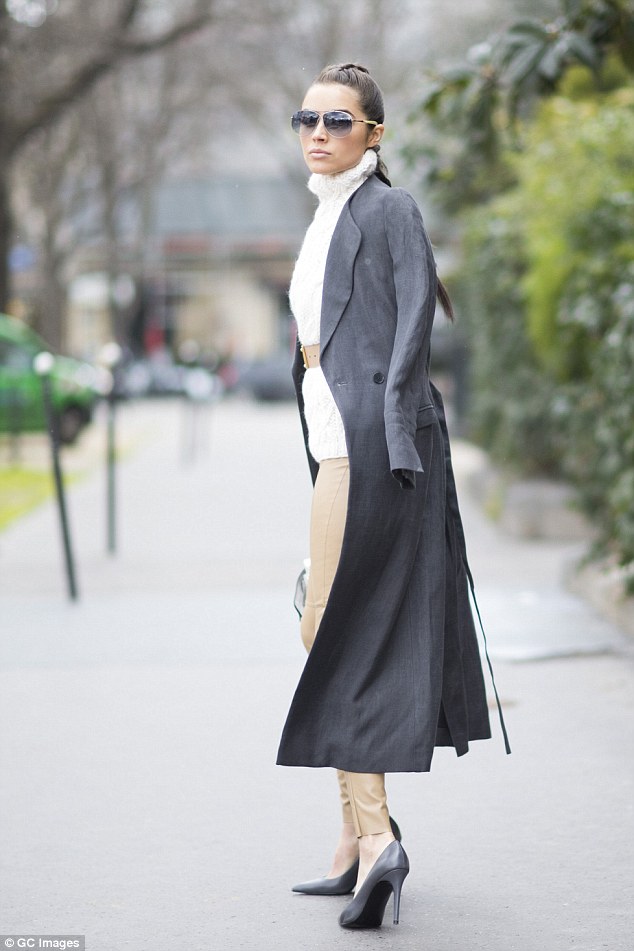 Olivia Culpo flaunts her slender legs in nude latex as she head to Paris Fashion Week on March 6, 2016
What do you think? Did Olivia nail it or did she fail to impress? Do you think she would have looked better without the belt? Should she have worn knee-high boots instead of pumps? And what about the sweater, should she have worn a longer one? If you were Olivia, how would you style the outfit?
Olivia's Calvin Rucker sweater is available online if you want to check it out. It comes in ivory and dark gray, and will cost you $468: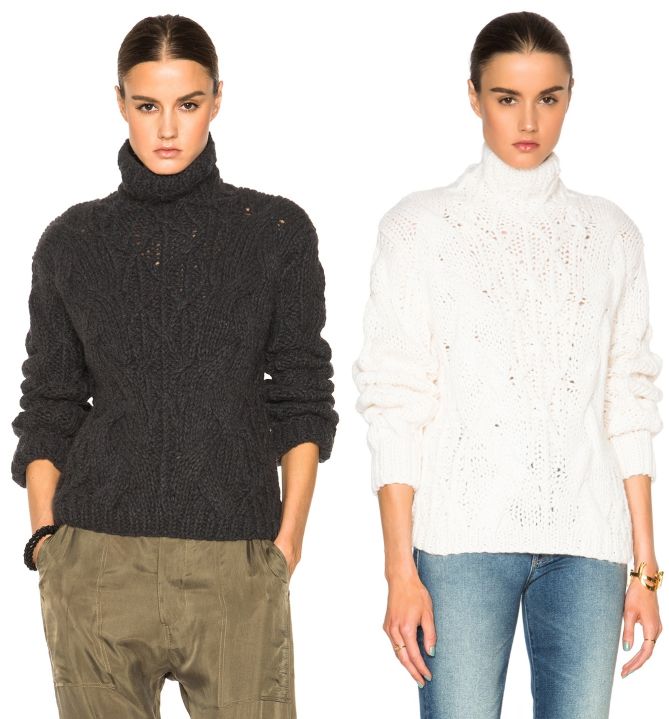 Calvin Rucker Rich Girl Sweater in Grey and Ecru, $468
Olivia's Wolford leggings are sold out. If you like the pair, I'm sure you can easily find a similar style that isn't too expensive. Just do yourself a favor when you wear the leggings — don't wear them as pants.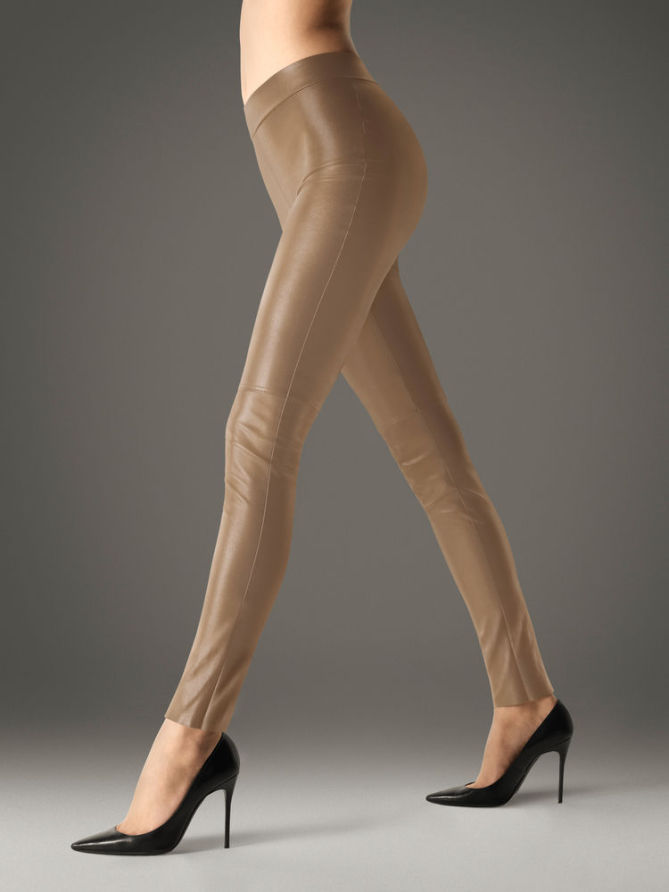 Wolford Estella Leggings, sold out
I couldn't find any details on Olivia's pumps, but based on the color of the outer soles and the shape of the heels, I'm willing to bet they're from Saint Laurent. They look very similar to the Saint Laurent "Paris". Check out the pair in bright yellow: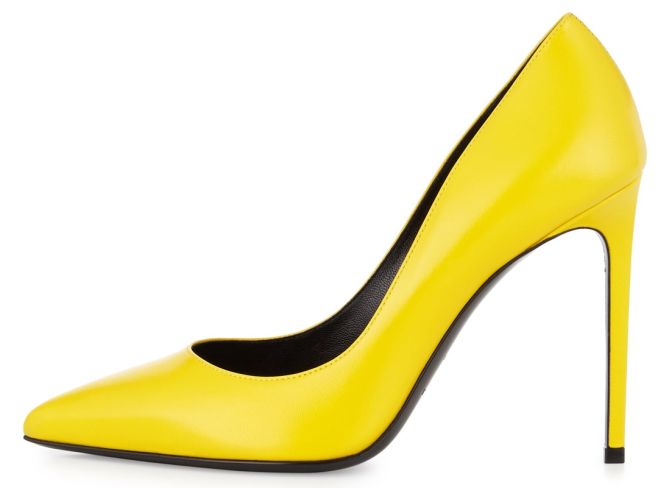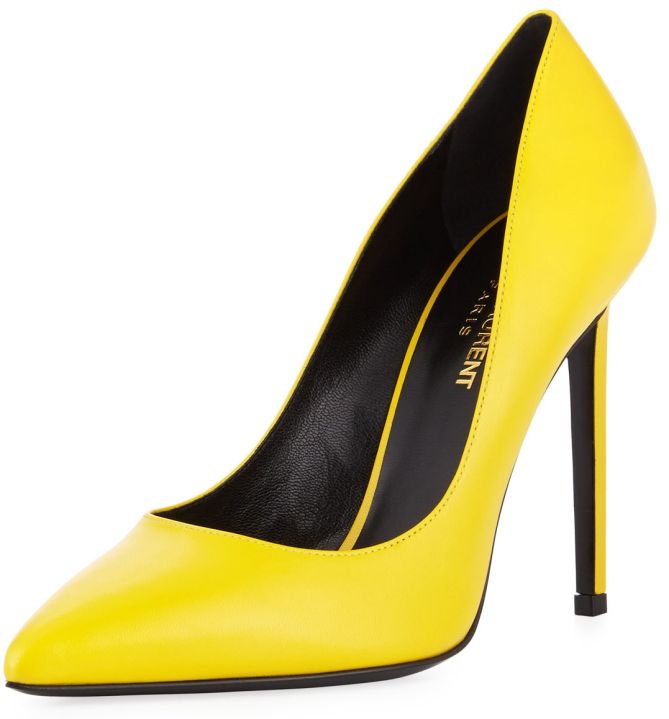 Saint Laurent Paris Pumps, $595