Despite recent rumours of a split, they are one of the strongest couples to have come out of the villa on this year's Love Island. And Olivia Attwood has revealed that she and Chris Hughes are now planning to live together – as they are 'killing themselves' trying to stay together every night. Speaking to MailOnline at the launch of her new edit with InTheStyle, the beauty admitted Chris has been staying at hers ever since the series finale in July, and that the pair are 'more in love than ever' – before laying into former housemates Johnny and Mike and their new 'bromance'.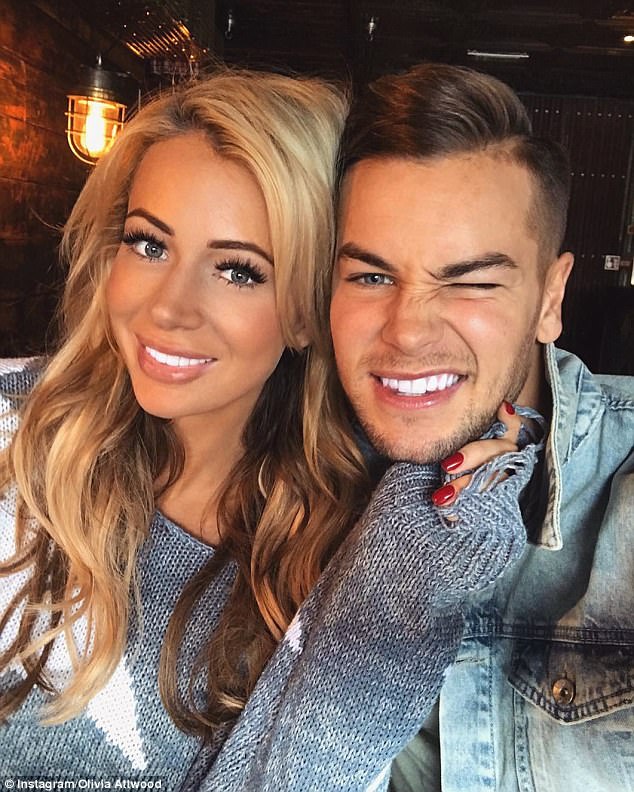 Olivia, 26, and Chris, 24, came third on the show, after embarking on a tumultuous but ultimately successful and committed relationship in the sprawling Mallorca villa.  Despite being rocked by recent rumours of cheating and a subsequent split, Olivia insisted the pair were still 'obsessed' with each other – and have even moved in, after spending so much time together in the villa.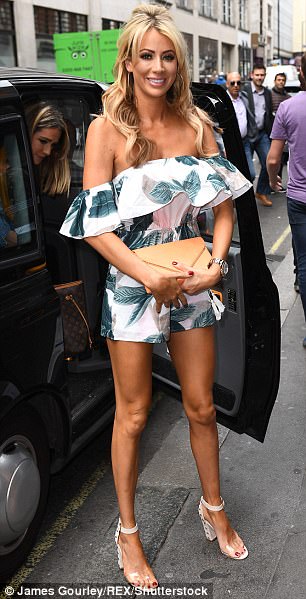 She admitted to MailOnline: 'Chris chucked his suitcase at mine the day we got back from the island, and hasn't left since.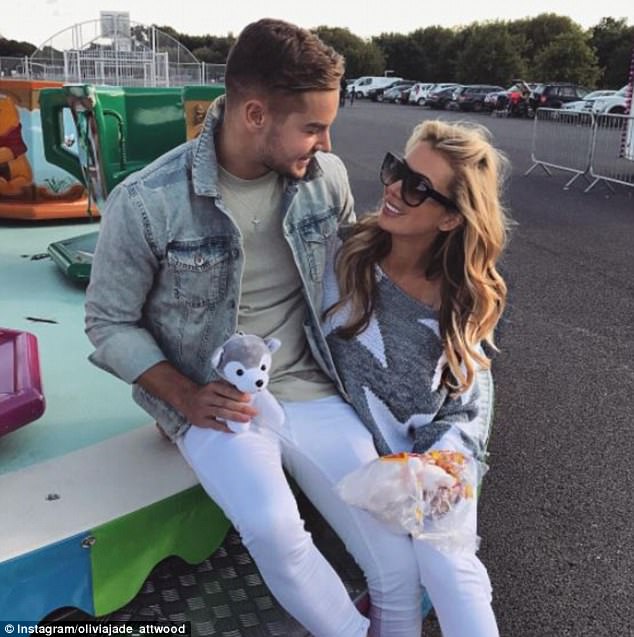 We haven't had an official 'moving in' thing, but he's pretty much at mine full time now.' While photos recently emerged of Olivia with her ex Bradley Dack, the beauty assured that she and Chris were 'stronger than ever' before – even though they were 'killing themselves' trying to spend time together. Discussing their hectic schedules, she explained: 'We're obsessed with each other to the point where we're killing ourselves trying to keep to the routine of staying together every night. Which isn't feasible, but we're doing a pretty good job.'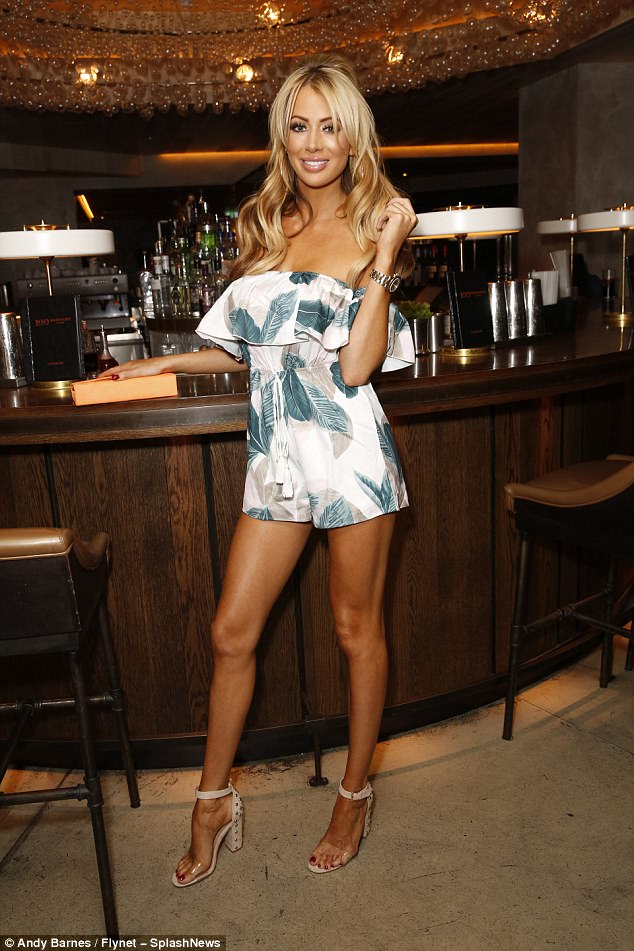 Adding she could not handle their heights of fame without Chris, she continued: 'We're more in love now too, because we've been thrown into this crazy world, so we're holding each other's hands through it.'  Since leaving the villa, Olivia and Chris and their fellow housemates have rocketed into the spotlight – with Chris and his best friend Kem Cetinay, famed for their bromance, even bagging their own future TV show. However, while she is very excited for her man, the blonde was less than impressed at the idea of former co-stars Jonny Mitchell and Mike Thalassitis appearing on I'm A Celebrity.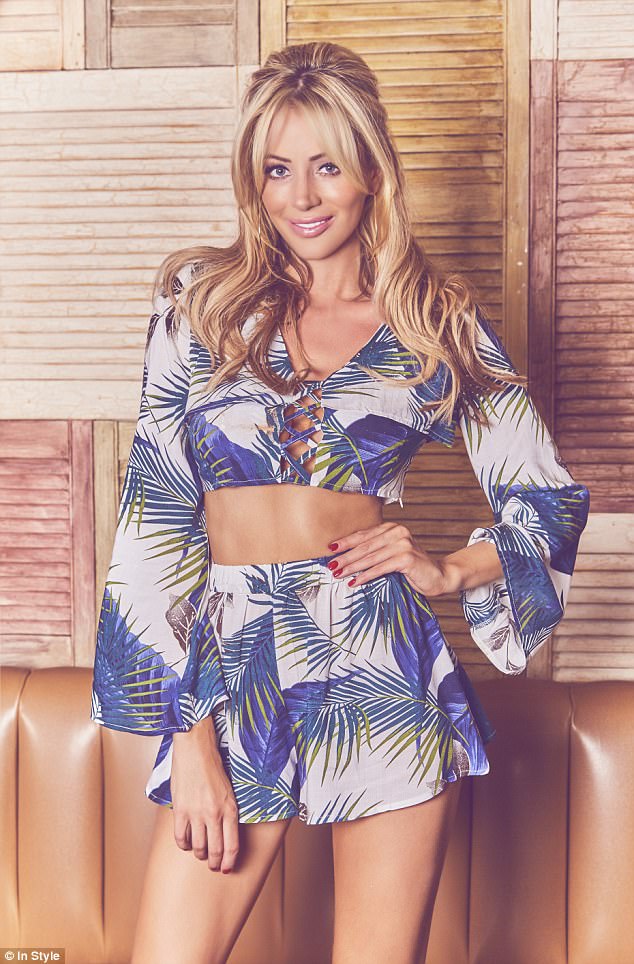 She jokes: 'I know rumours first went round about the show wanting Chris and Kem, so it's kind of like when you want a Dominos and your mum buys you an Asda pizza. 'It's the budget version! Now Kem and Chris aren't going, they'll have Johnny and Mike instead!'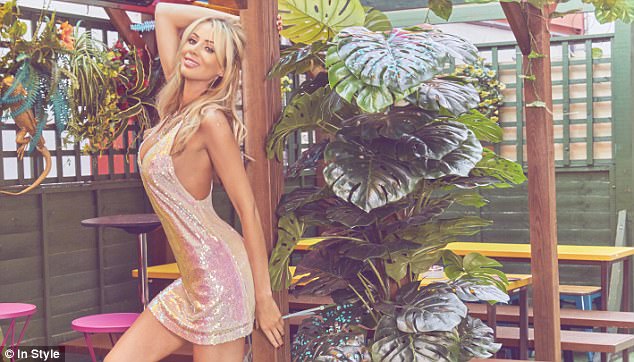 She went on to slam Jonny and Mike, who formed a love triangle with her and Chris, on Love Island itself – revealing they were boring, and did not contribute to the entertainment.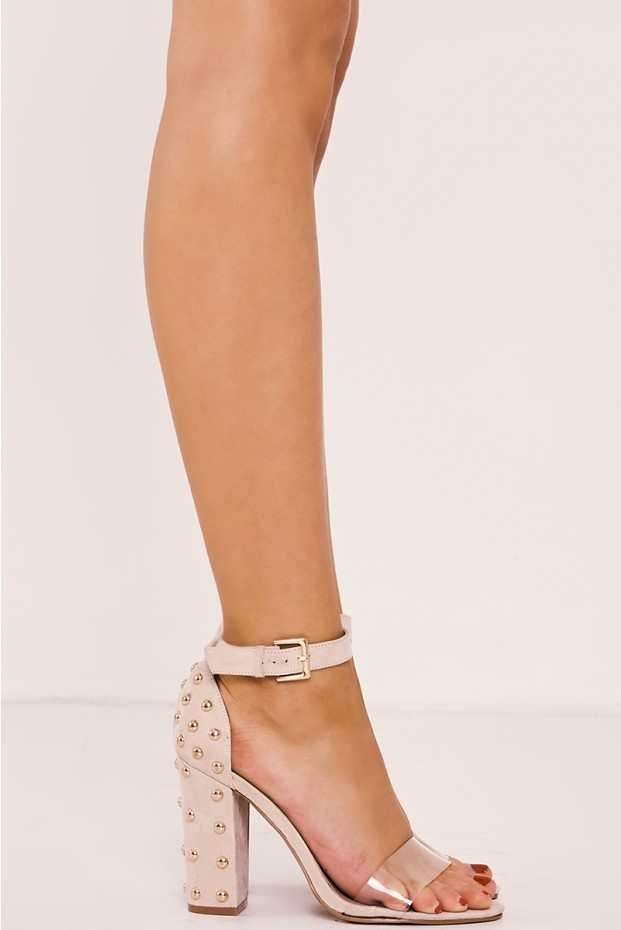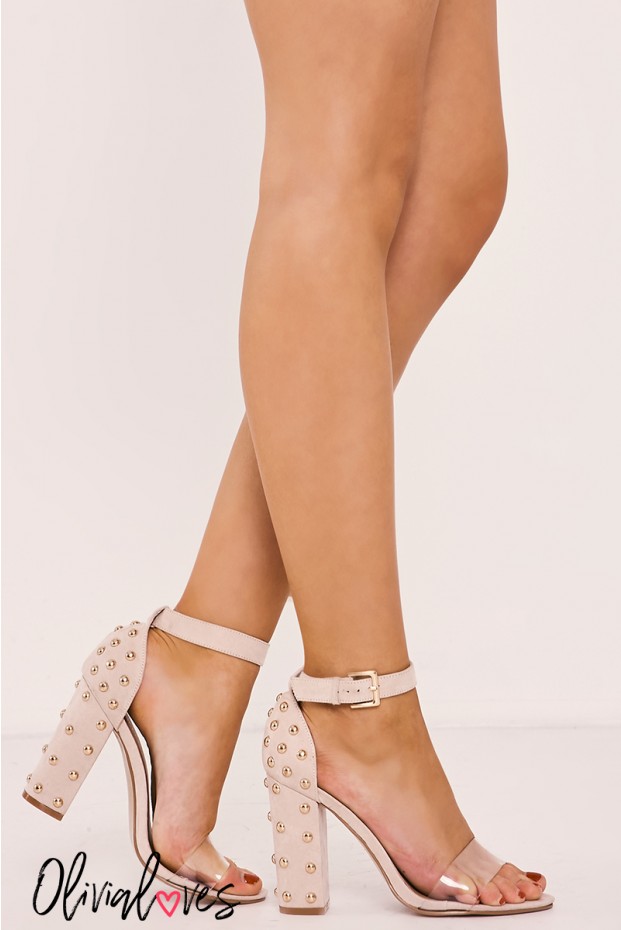 Step out this season in style in these seriously sass nude heels! Featuring a chic clear strap design with a studded block heel, these are defo ones to add your shoe collection this summer! Style with your fave outfit to steal the scene!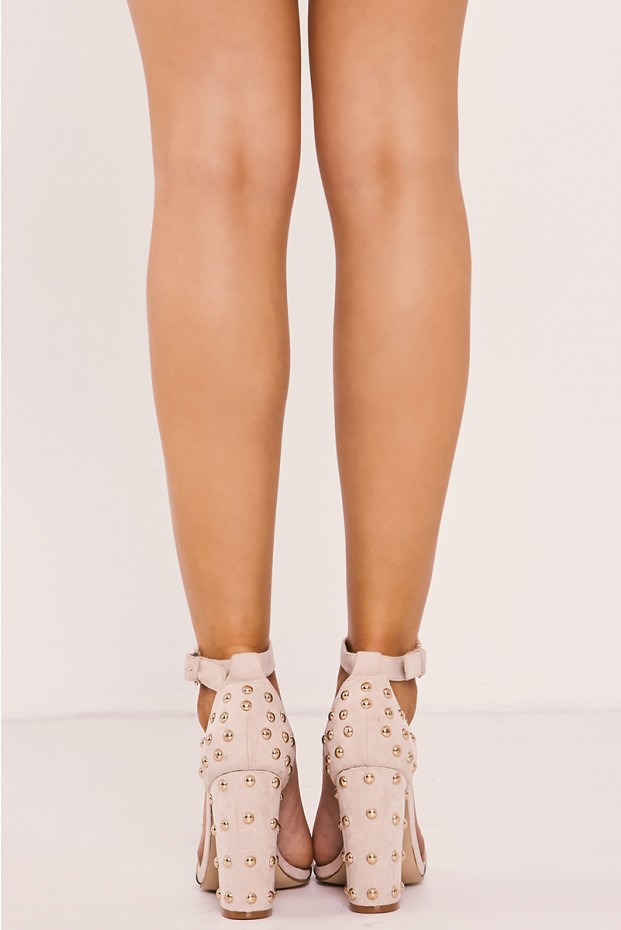 Olivia naturally donned a playsuit and heels form her own line and we're digging both. Just check out the on-trend perspex strap on her sandals and the edgy stud details.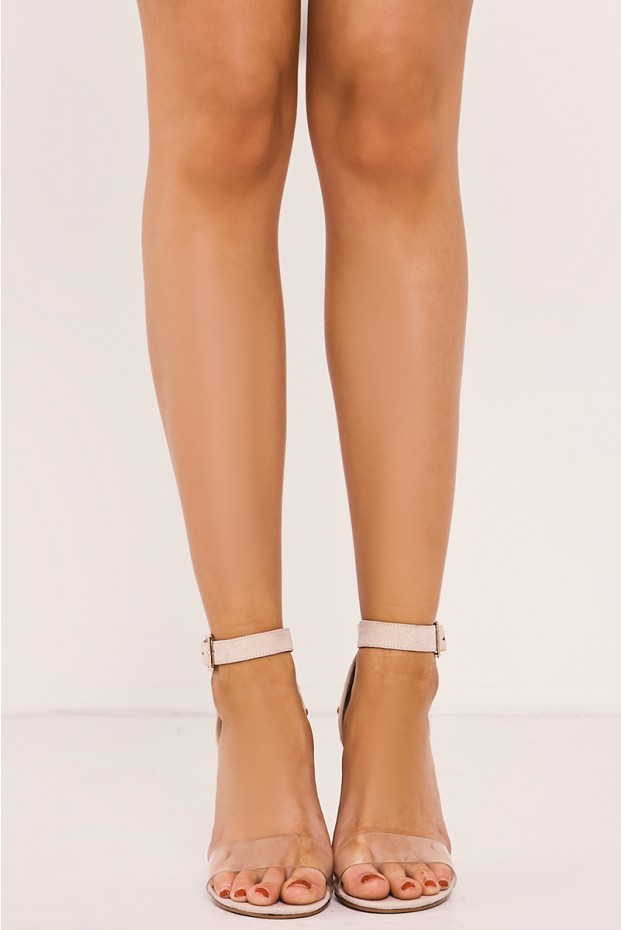 Keen to copy? Click right to shop her sandals now, or see below for an array of similar alternatives in our carousel below: