Last time that we saw the girlfriend of Prince Harry was at the very expensive wedding of Pippa Middleton in May.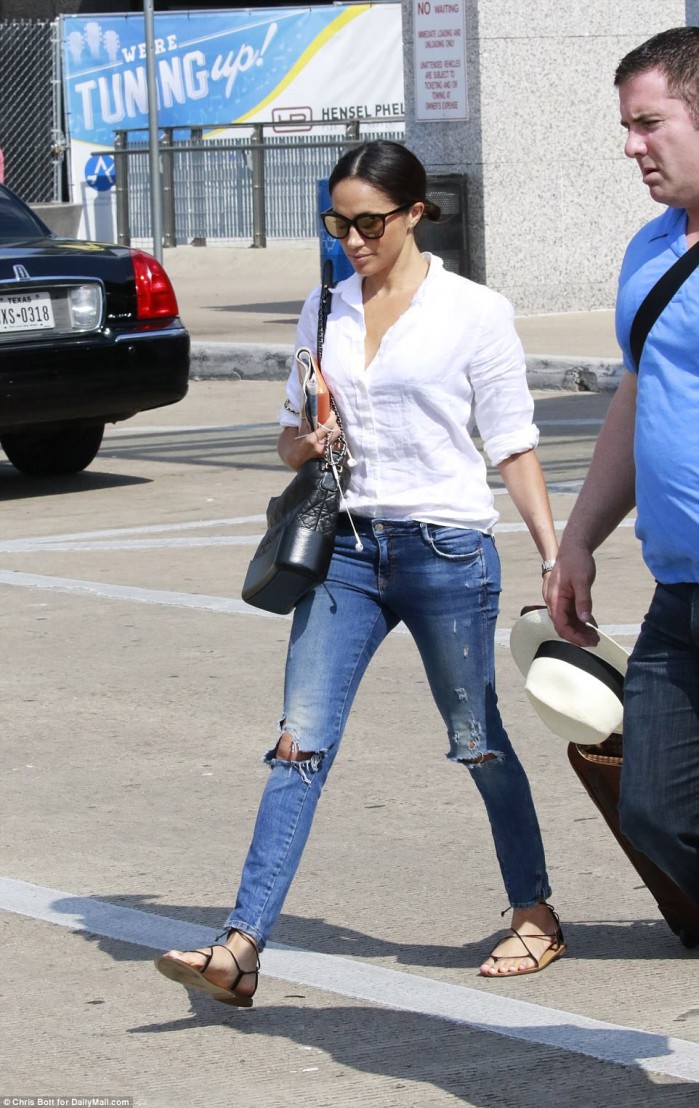 She danced with her lovely boyfriend. But now Meghan Markle was spotted at the airport in Austin Texas in a very comfy and casual style.
She was there because she had an appearance alongside her Suits co-stars. She looked stunning even if she was just landed at the airport. Her look was very simple but we can say that it was perfect for her journey. She wore a simple white T-shirt matched with a pair of skinny jeans.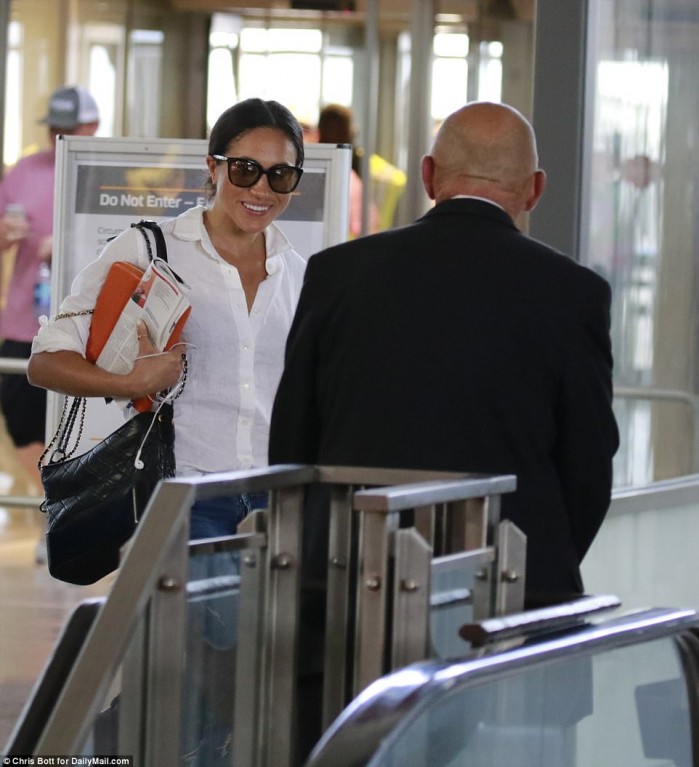 She looked really relaxed as she walked through the airport with a bodyguard. At the beginning she wore a baseball cap and than she decided to switch it for a pair of chic sunglasses.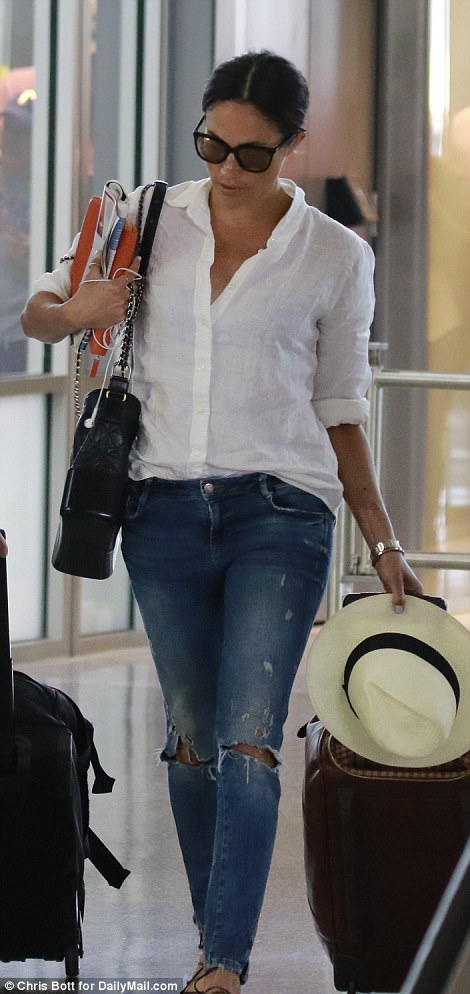 It's not the first time that she shows her support for the Toronto baseball team. She was spotted wearing the same cap when she was visiting London spa last month. Then she finished off her look with a pair of comfortable sandals, perfect to travel long hours in a plane. Those were gladiator sandals that are really cool and trendy. These sandals are by Madewell's "Kana".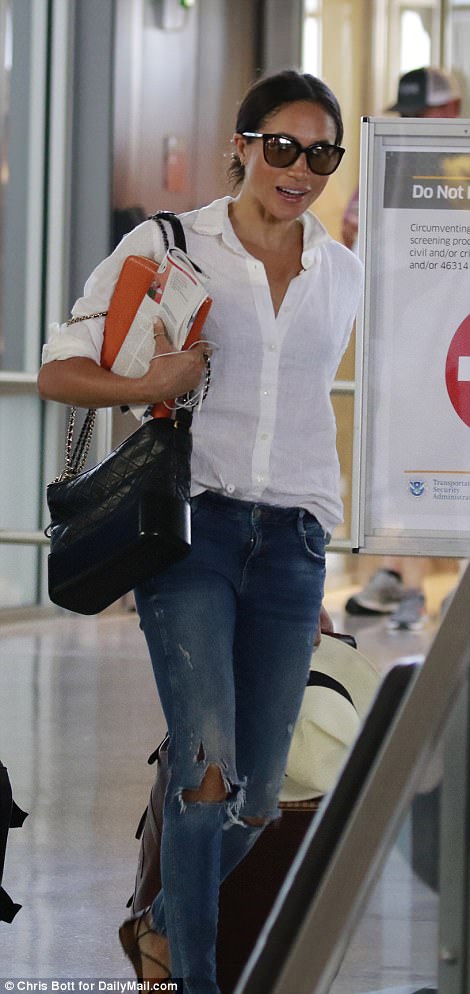 She looked really cool!This pair of shoes is really cheap, they cost only 54,34 dollars. Being flat without heels become the perfect pair of shoes to add to your summer wardrobe.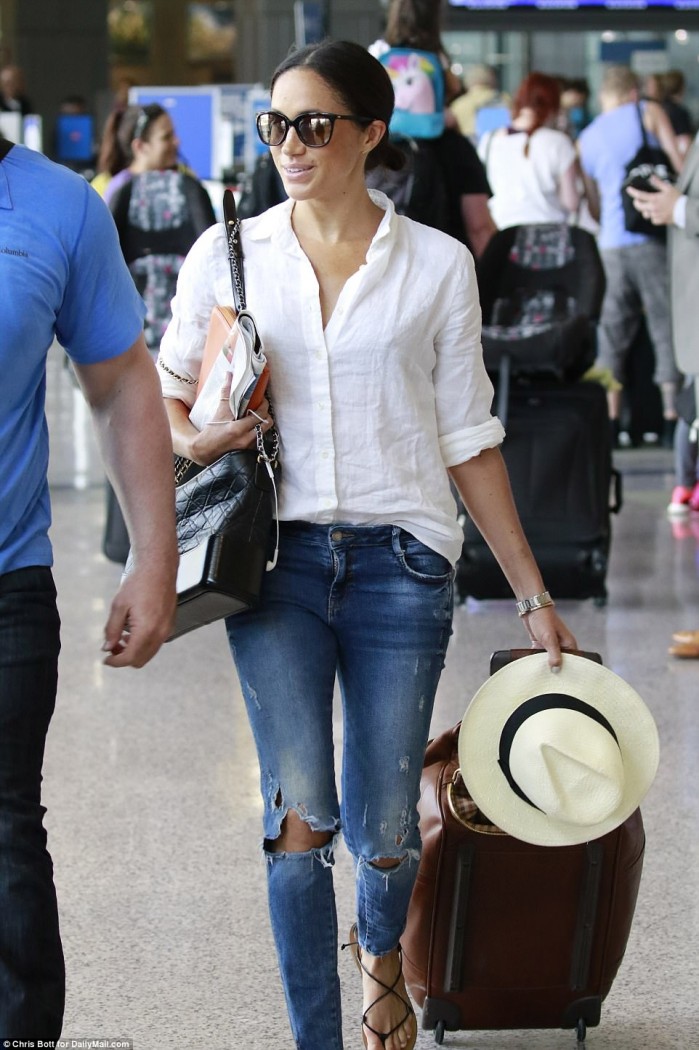 They are cheap and it is possible to match them with whatever you want. You can wear them as Meghan did with a pair of comfy jeans or even with a dress or a skirt. Gladiator sandals are also available in other colors and alternatives by other desginers. Then she also added a bag of Chanel the one called "Gabrielle". She didn't have make-up and she looked really good!