Nina Dobrev is officially jobless. Of course, the absence of work means loads of free time, and for the brunette cutie, free time means going on a summer getaway with her friends, as well as attending celebrity-hosted parties such as Leo DiCaprio's charity gala held in St Tropez on Wednesday.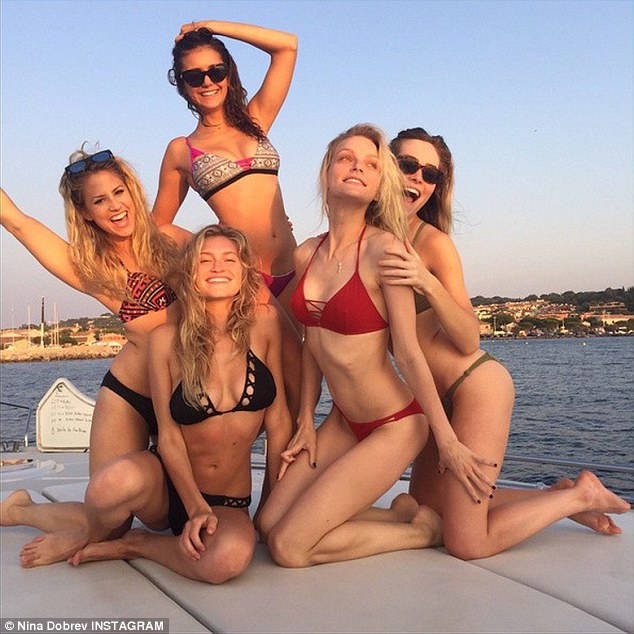 Nina Dobrev vacations in St. Tropez with her friends, July 20, 2015
For the occasion, Nina slipped into a gold-trimmed white sleeveless gown and complemented the number with a gold box clutch, as well as gold lace-up sandals. She kept her makeup minimal and wore dainty jewelry as finishing touches.
To be honest, I think she was the best dressed gal at the party, where the likes of Michelle Rodriguez and Irina Shayk were also among the guests.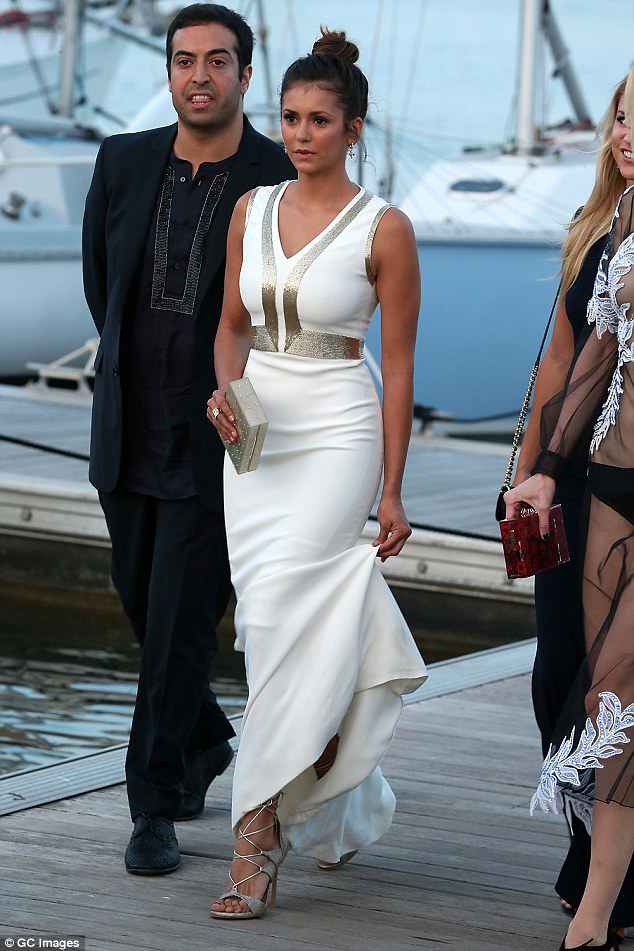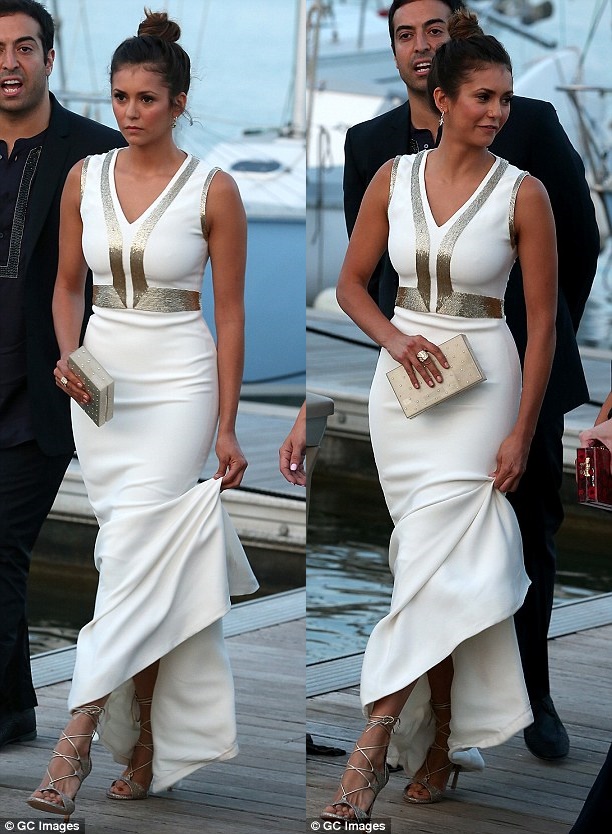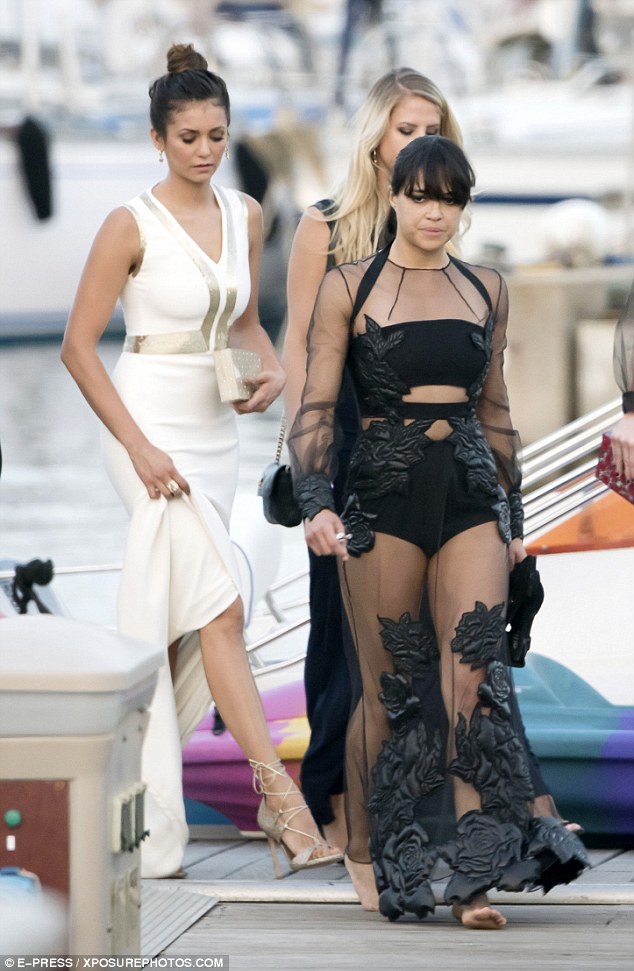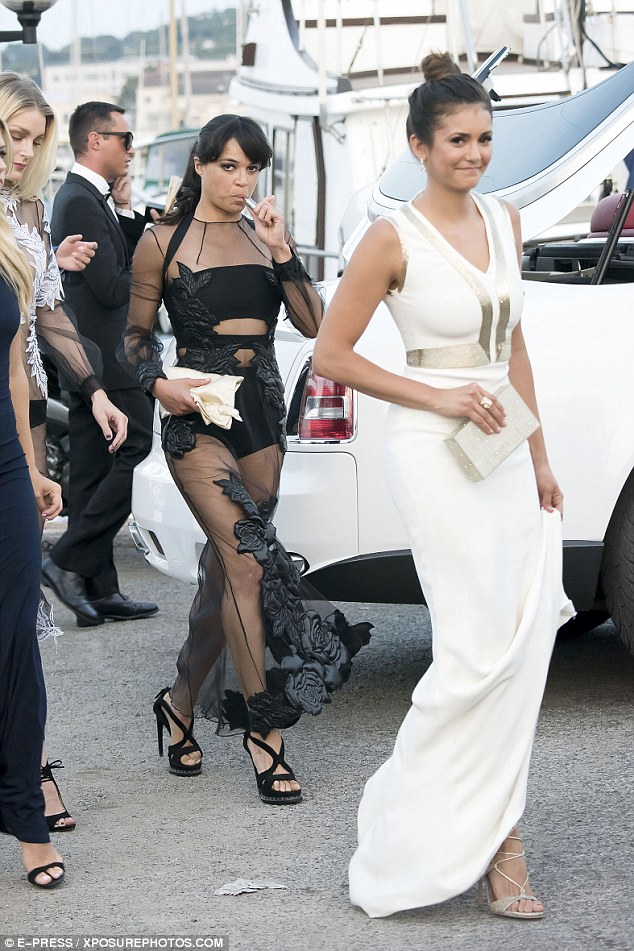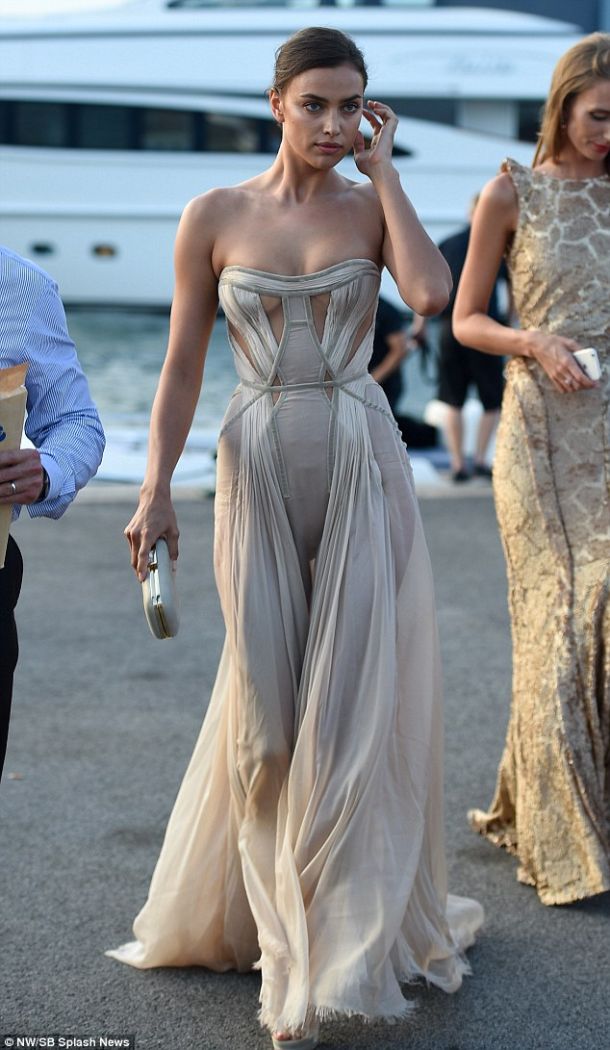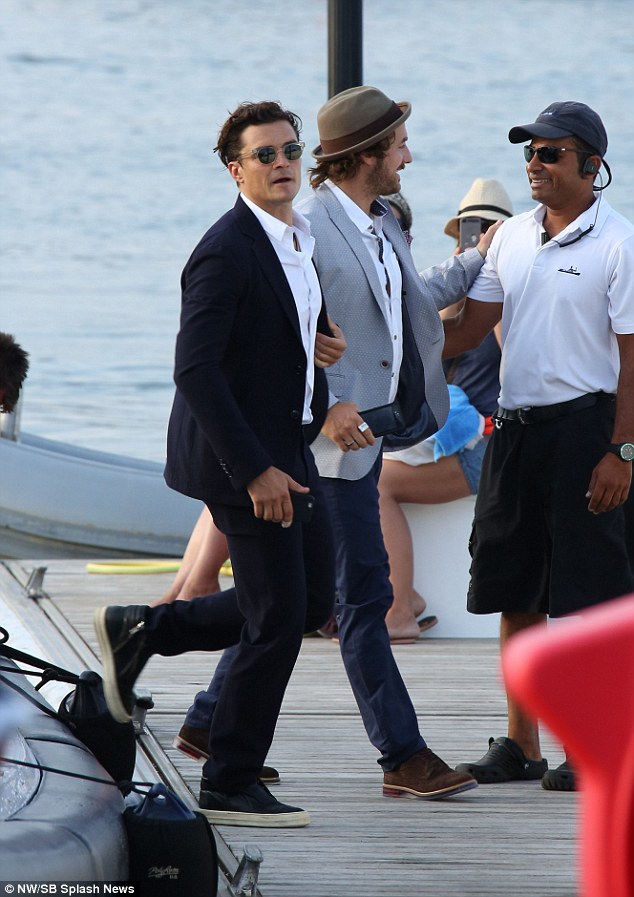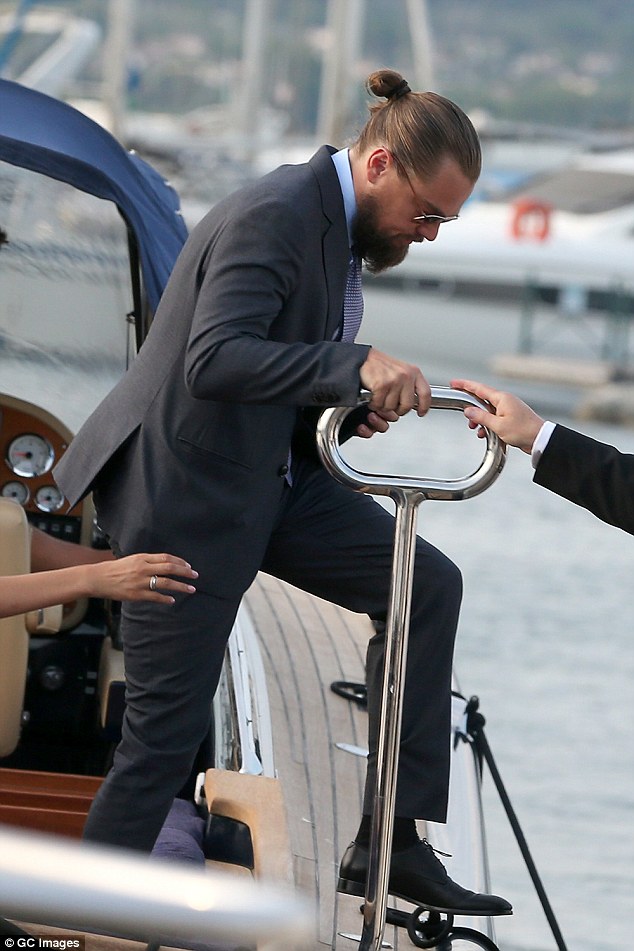 Nina Dobrev attends Leo DiCaprio's charity gala held in St. Tropez where the likes of Michelle Rodriguez, Orlando Bloom, and Irina Shayk were among the guests, July 22, 2015
Irina's looks sexy in her cutout gown, but Nina looks fabulously elegant. I love how she kept her makeup toned down and focused on the outfit. The white and gold combination, by the way, looks gorgeous on freshly tanned skin.
I couldn't find any deetz on Nina's dress, but I managed to ID the gold sandals on her feet. They're the "Legwrap" lace-up sandals from Stuart Weitzman. They're crafted from gold lamé material, so they're perfect for black-tie events.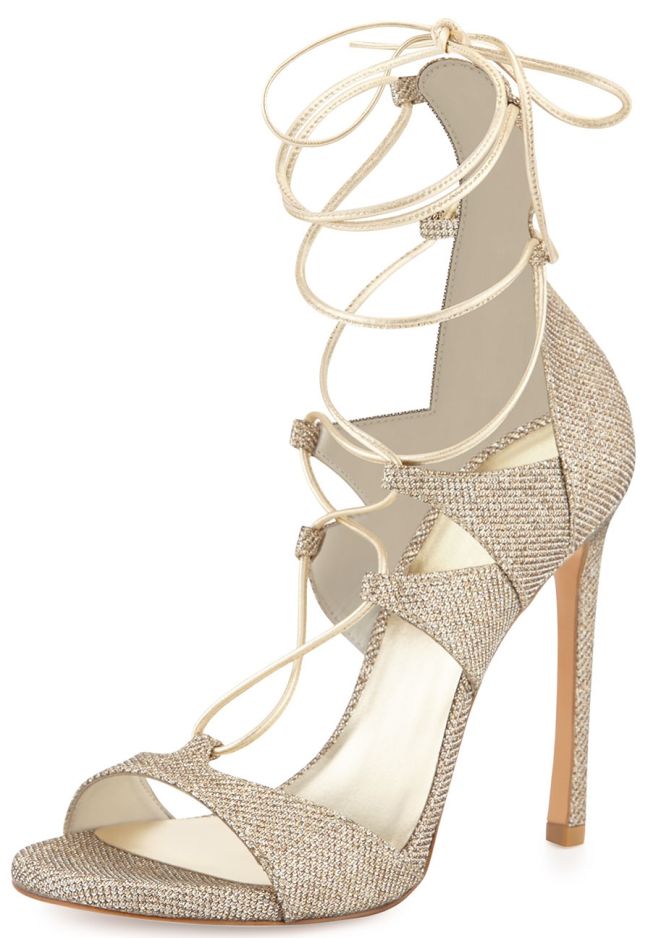 Stuart Weitzman Legwrap Lace Up Sandals in Gold, $498
Quite a beauty. Right?
The great thing with Stuart Weitzman merchandise is that they're not as pricey as other designer labels like Christian Louboutin, Saint Laurent, and so forth. A pair of the Legwrap will set you back a more palatable $498 if you're thinking of grabbing a pair. You can also get the shoes in nude, black, and red suede. Team with a floor-sweeping white gown and a gold clutch to steal Nina's gala style.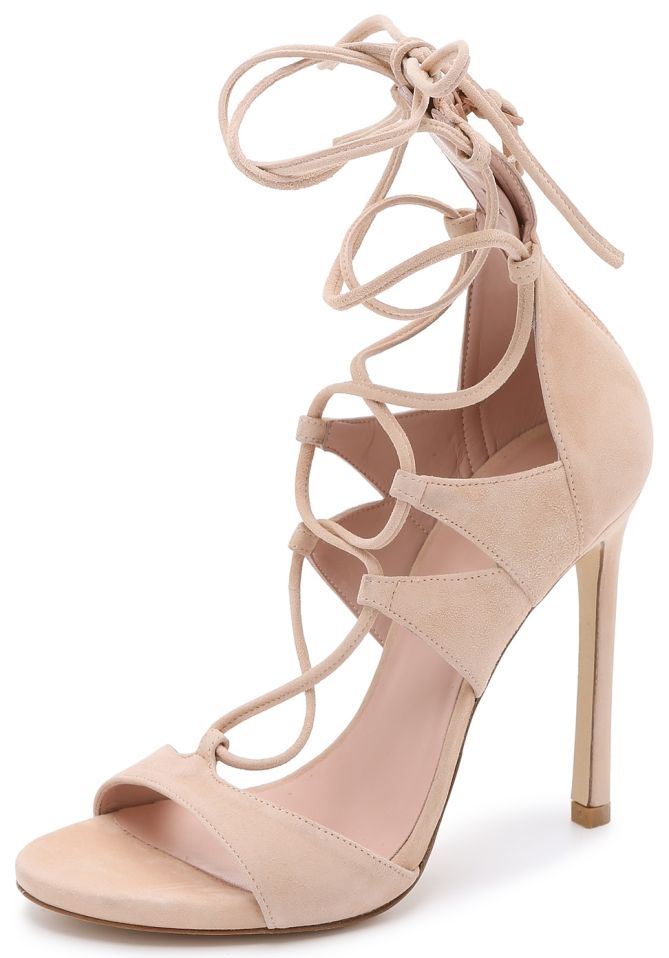 Stuart Weitzman Legwrap Lace Up Sandals in Nude Suede, $485