Looks like Nina Dobrev failed to impress at the Marchesa presentation in New York on Wednesday. The former Vampire Diaries star attended the fashion show in a red lace creation from the label that was detailed with ruffled sleeves and a knee-length hemline. She complemented the number with a jeweled clutch and some gold cutout sandals.
Nina's beauty look, however, was a little too understated for the attire. In fact, I would say she barely wore any makeup and her hair was not exactly in place — not that there's anything wrong with that. I mean, Nina is a naturally beautiful girl, but with a dress so glamorous, why skip the proper hair and makeup to go with?
A neat updo and some smoky eyes would have made a huge difference. And another thing, while her gold heels were, no doubt, extra fancy, I found that they clashed with her ruffled sleeves. Simple ankle-strap sandals like the famous Nudist from Stuart Weitzman would have easily done the trick. Check out Nina's outfit below, and then tell me what you think: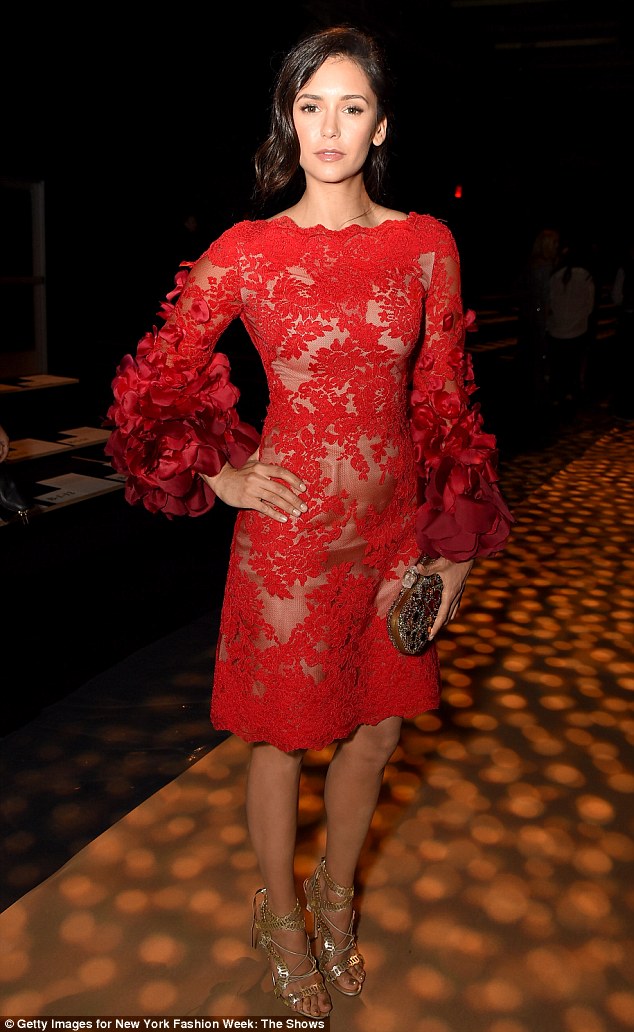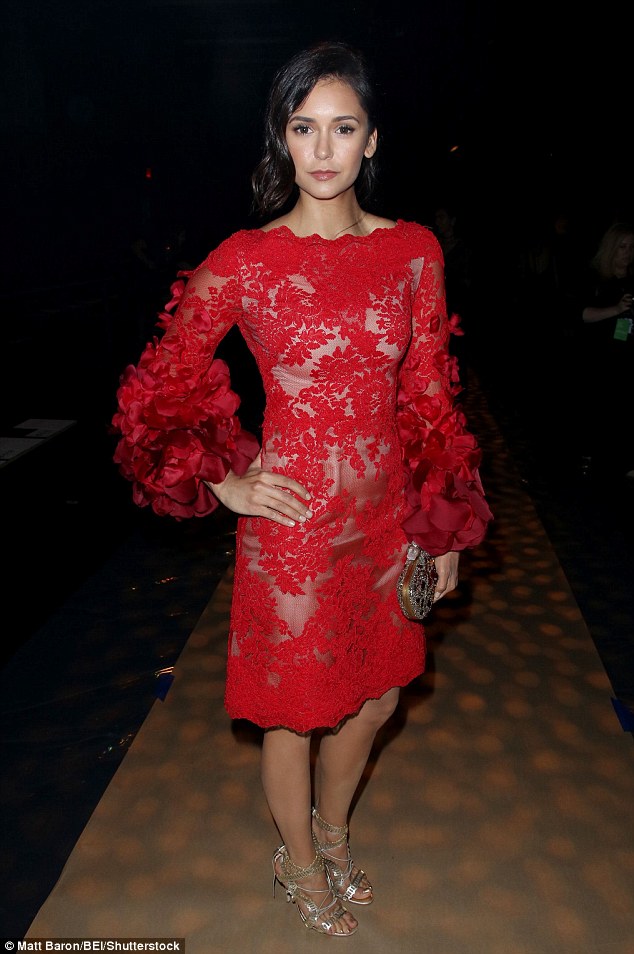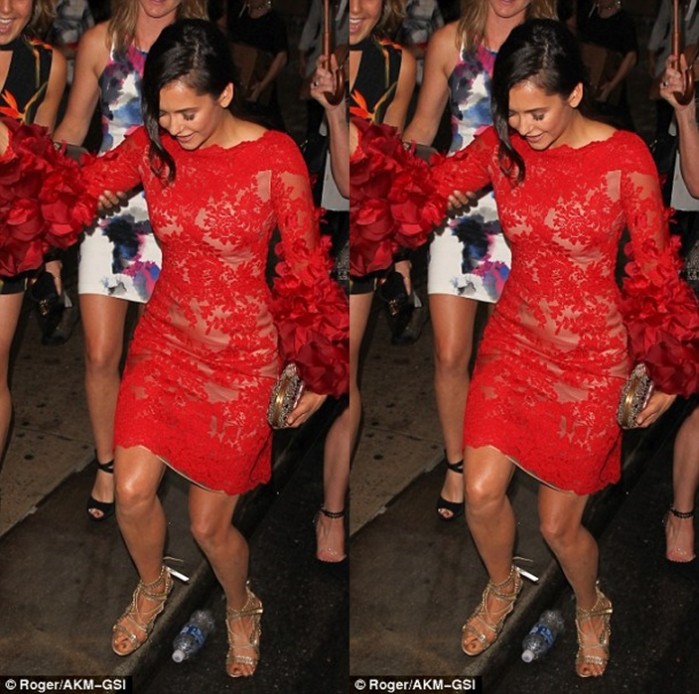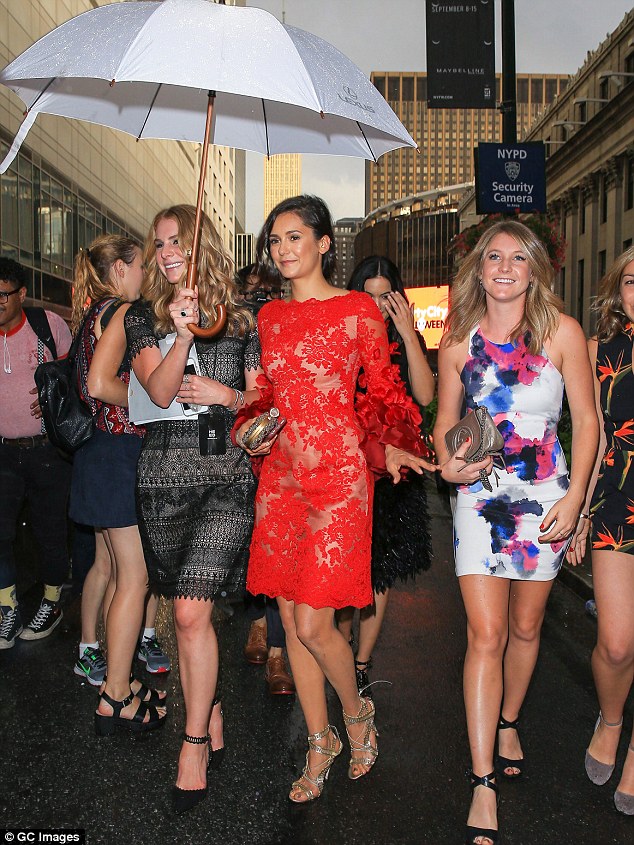 Nina Dobrev attends the Marchesa presentation at New York Fashion Week on September 14, 2016
What do you think, ladies? Did Nina impress or do you find the whole ensemble (hair and makeup included) a little lacking?
I would say it's the latter. Yes? She actually looks like a Spanish señorita in that outfit. But I also think she could have done better. Would you agree?
Nina's dress is a downplayed version of the Marchesa gown below. It isn't available online, but you're welcome to visit the nearest Marchesa store or stockist in your city if you wish to purchase it:
Marchesa Ombre Chantilly Lace Petal Trim Gown, $7995
As for Nina's cutout sandals, here's a look at the pair in pink. They're called "Stella". They feature curved cutout straps all throughout and grosgrain ribbons you can tie on the back. They also come with slender 4-inch-tall self-covered heels: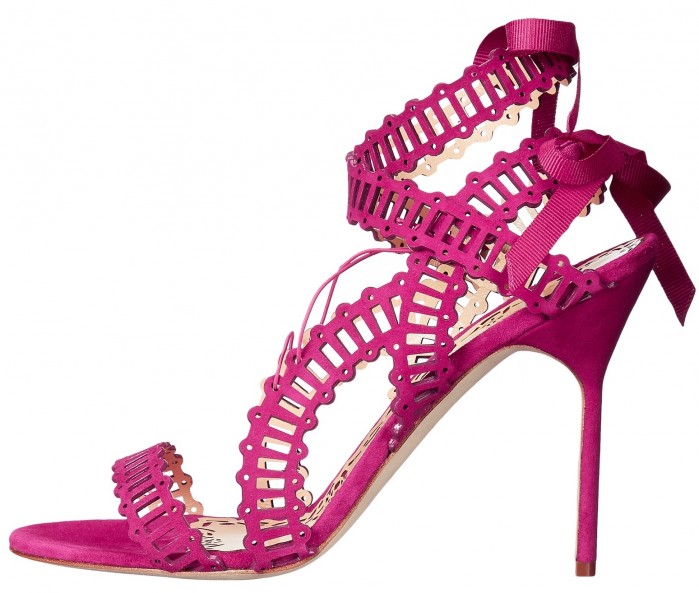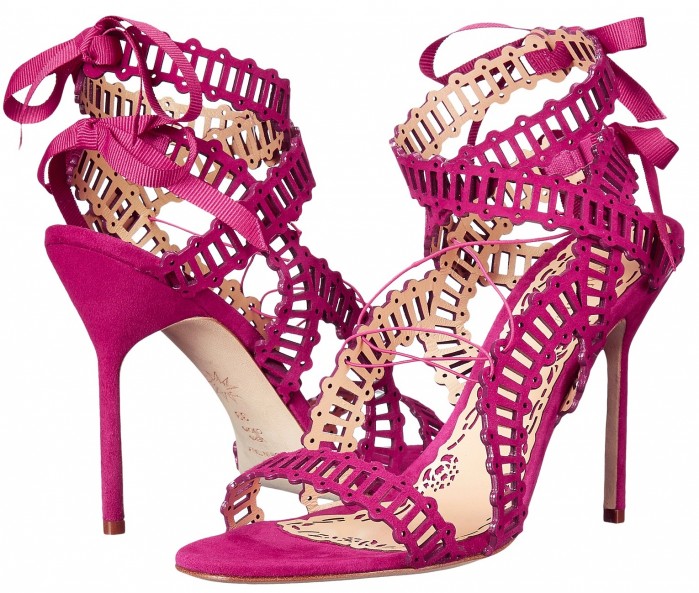 Marchesa Stella Cutout Sandals, $995
Like what you see?
Yes, they are gorgeous. They're the perfect shoes to wear if you wish to elevate a simple attire. They're statement-making and they're highly textured. A set will cost you almost a thousand dollars, though. Think they're worth it?