It's official. Nina Dobrev is leaving the TV series that made her famous — the one and only, The Vampire Diaries. The young actress announced her exit on Monday via a letter to her fans.
I honestly don't know how TVD can go on without an Elena Gilbert in the story, but I guess we will soon find out. Either that or they're probably just going to stop at season 6. Below are a couple of snapshots of Nina's going-away party shared via Instagram: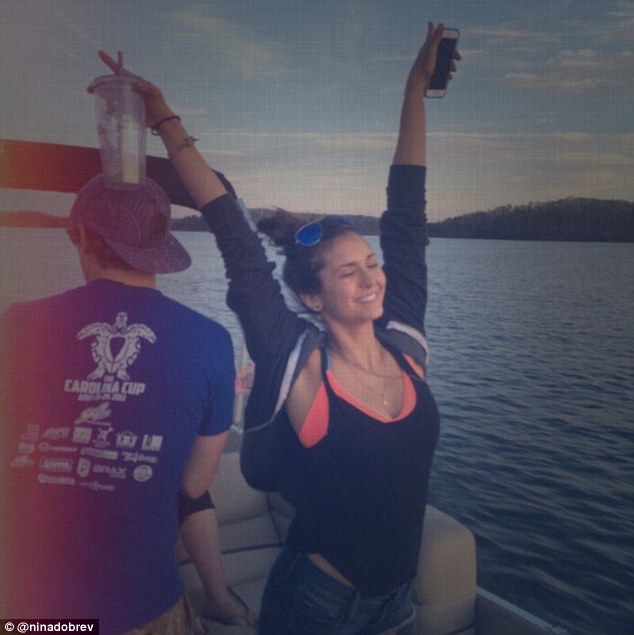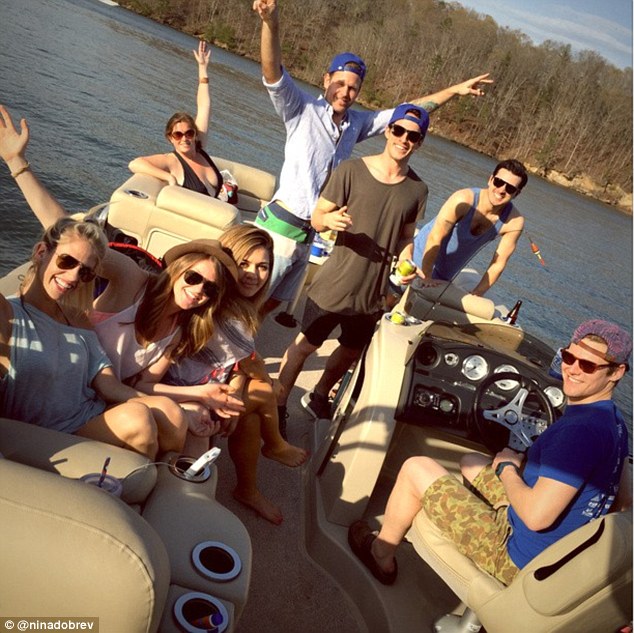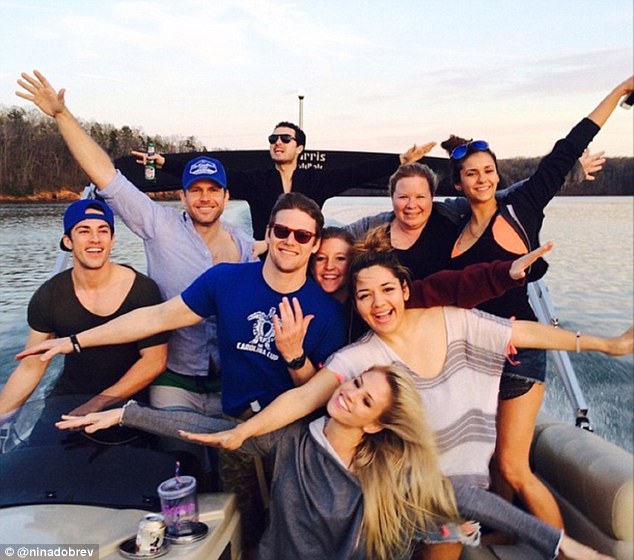 Nina Dobrev enjoys an intimate going-away party with the cast of The Vampire Diaries on April 6, 2015
Are you sad Nina is leaving or do you think her exit is long overdue?
It's interesting how the timing of her announcement coincides with the announcement of Ian Somerhalder's engagement to Nikki Reed. I wonder, could she be leaving because she's heartbroken? What do you think?
A couple of weeks ago, the brunette cutie was spotted making her way through LAX in a rather can't-ignore getup of denim overalls teamed with a pink headscarf worn the rockabilly way. It was a very dressed-down attire — something I honestly didn't expect from her. The jumpsuit was fitted so it really accentuated her curves. She capped off the mix with dark eyewear from Versace, and some sensible buckled boots from Mossimo.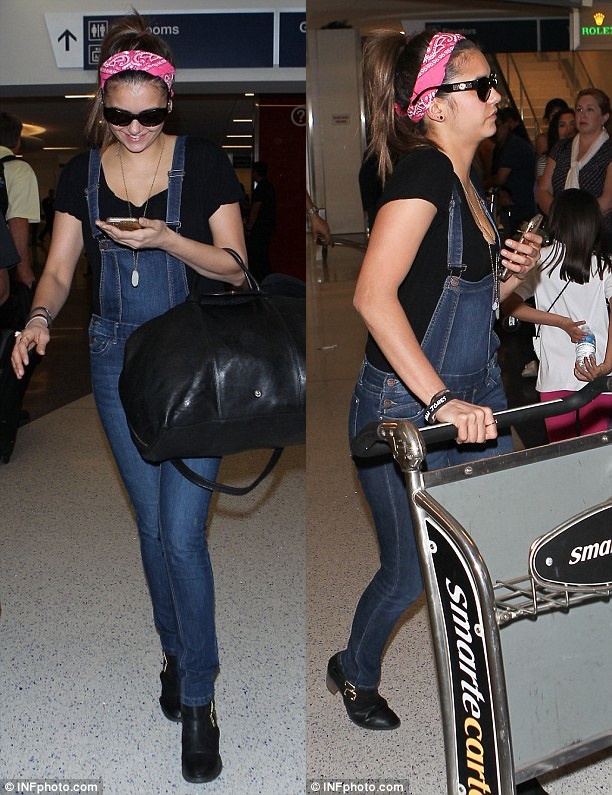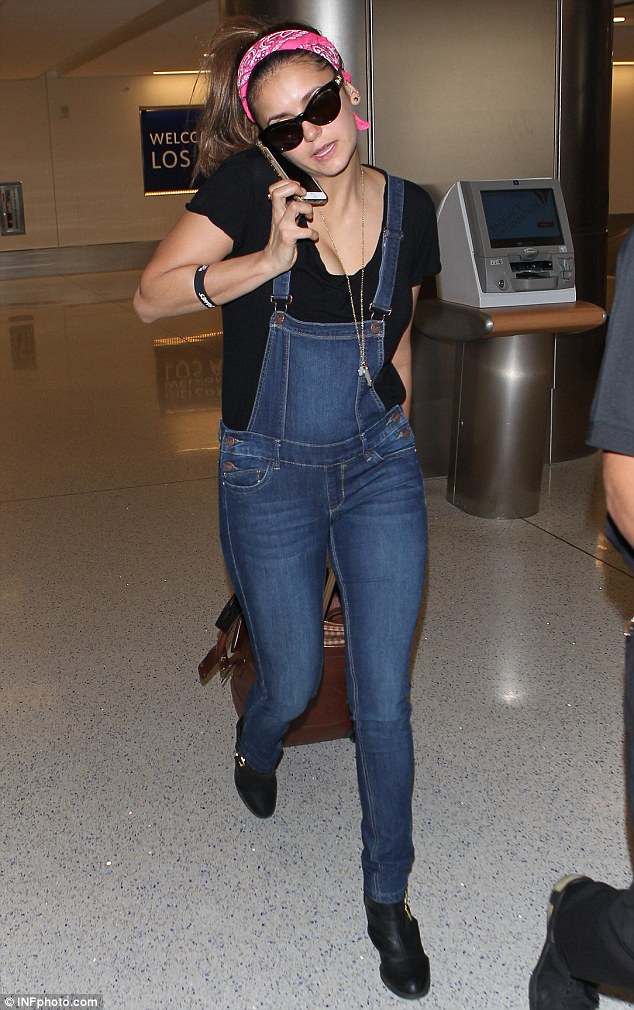 Nina Dobrev arrives at LAX in a pair of overalls and buckled boots, March 27, 2015
How do you like Nina's latest airport style, do you approve?
If you love Nina's look and would like to steal her overalls, you'll be glad to know they're quite affordable — just $88. They're from a brand called Hart Denim. Nina's boots are even more pocket-friendly. They're the "Hartley" from Mossimo, and they'll set you back an easy $38.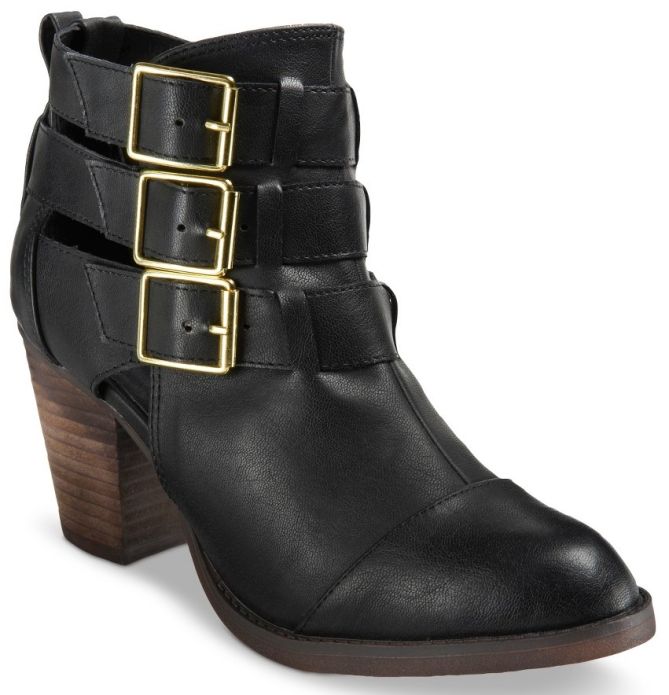 Mossimo Hartley Buckled Strappy Boots, $38
The Hartley boots feature rounded toes and short tapered stacked heels. The sections where the the buckled straps close also feature cutouts, which in my opinion, make the boots look interesting. If you're digging the silhouette, feel free to order them online.