We all know celebrities get freebies to endorse certain labels. But we also know celebrities love shopping for certain labels. Where the latter ends and the first one starts, I seriously don't know. But what I do know is that Nikki Reed has turned into a walking advertisement for Tory Burch of late.
Like Jaimie King (who is a huge Tory Burch fan), perhaps the Twilight actress is also a lover of the designer's creations. Either that or Tory Burch has contracted her services for soft marketing because early this month, the brunette beauty was spotted sporting  two doses of Tory Burch while out and about in Los Angeles.
For the outing, Nikki wore black ripped jeans from Gap, a coat from AllSaints, a purse from Tory Burch, and a pair of booties that were also from the designer.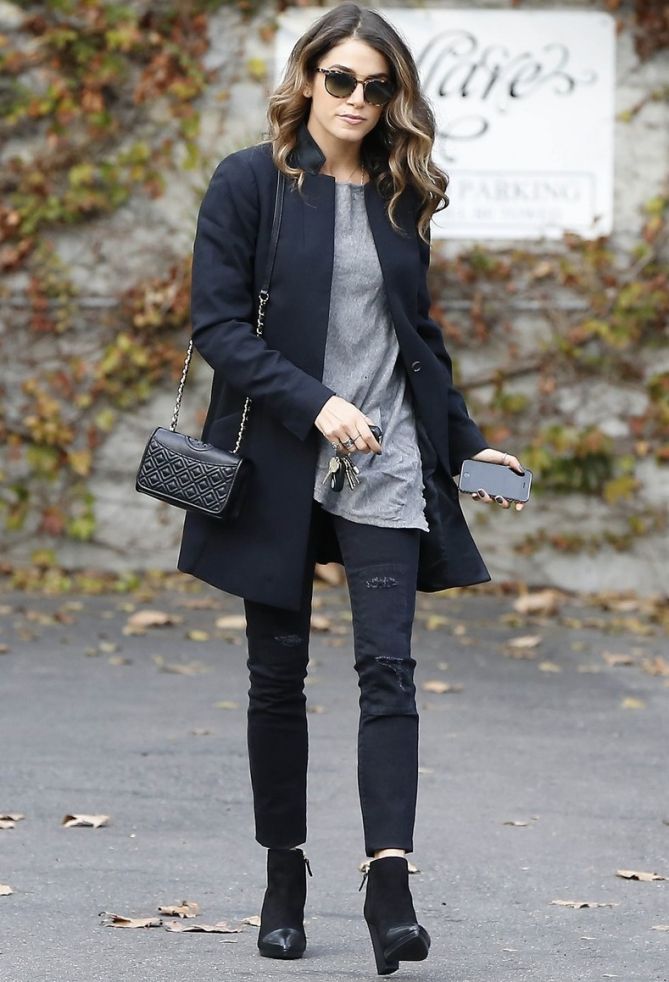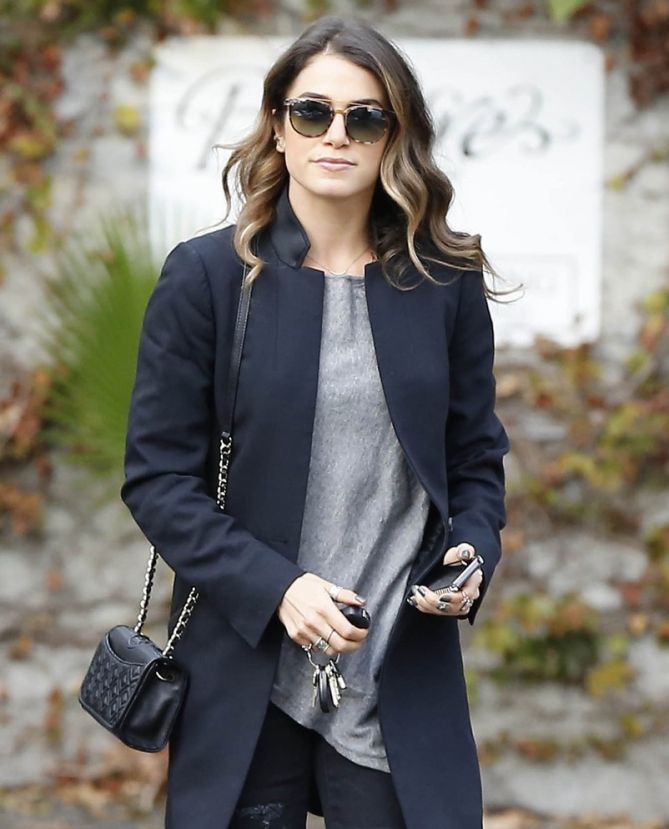 Nikki Reed spotted out and about in Los Angeles on November 13, 2014
Are you a fan of Nikki's monochromatic attire?
I like the fact that she played with textures to make the dark outfit a little more interesting. The quilted bag from TB, the mixed-media boots (also from TB), and the ripped jeans put a little bit of drama to an otherwise ho-hum getup.
Nikki's Tory Burch bag is called the "Fleming". You can find it online if you're interested in grabbing the piece. It retails at an accessible $350.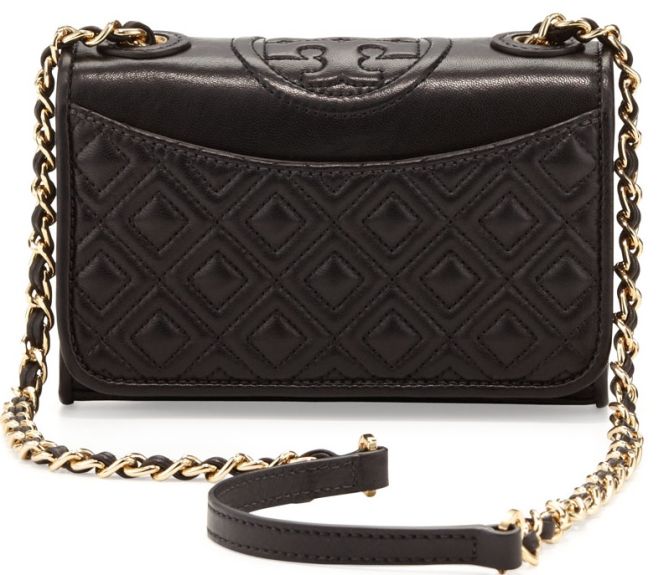 Tory Burch Quilted Fleming Shoulder Bag, $350
As for Nikki's mixed-media booties, those are the "Rivington". They're crafted from a mix of suede and smooth leather materials, and feature 3.75-inch-tall block heels. If you want them, I suggest you grab them today because they're on sale at $297.50 (from $425):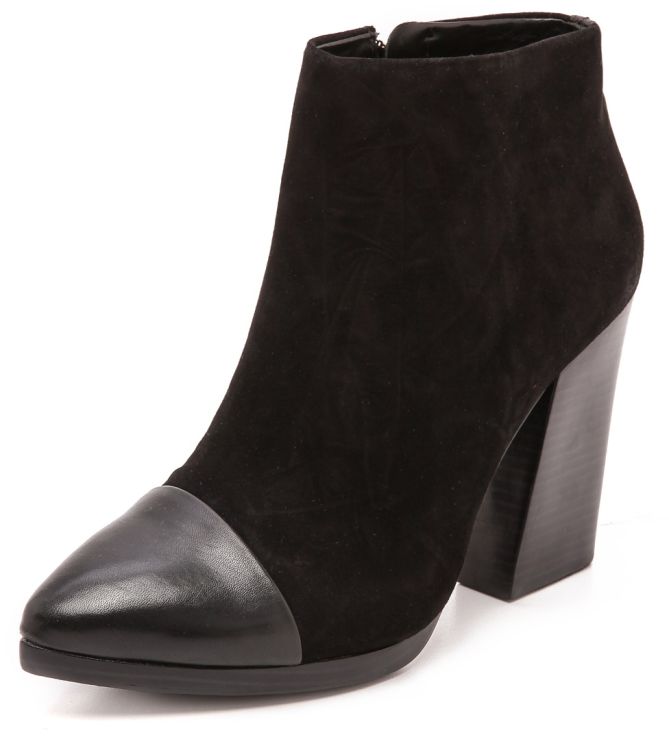 Tory Burch Rivington Boots, $275.50 (was $425)