This week is not a very good week for Ian Somerhalder fans. You see, the Vampire Diaries hottie reportedly just got engaged to girlfriend of six months, Nikki Reed (of the Twilight movie franchise).
Yep, Damon, er, Ian is off the market. Well, almost, at least, because we have yet to hear the official story from the couple.
Speaking of Nikki, she was spotted out and about running errands in Los Angeles on Tuesday. For the activity, the actress wore gray skinny jeans, a leather jacket, and a black tee. Capping off her attire were an exotic skin purse, dark eyewear, and a pair of cap-toe boots in black suede — the Tory Burch "Rivington" — the same boots Shay Mitchell wore to a basketball game over the weekend.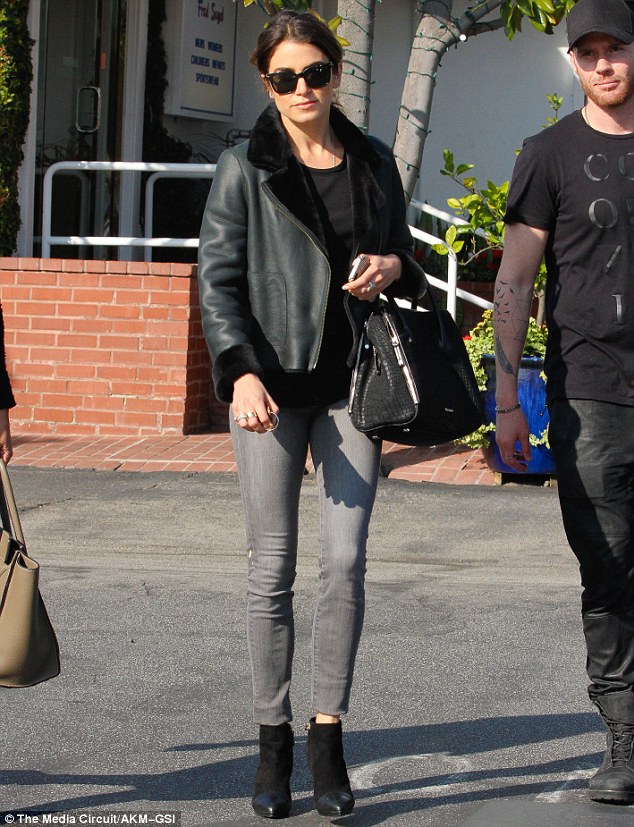 Nikki Reed spotted out and about with friends in Los Angeles on January 13, 2015
Shay of the Pretty Little Liars TV series, styled her TB boots with ripped white skinny jeans, a ripped gray t-shirt, and a Chanel purse — a look that was both similar and opposite (in terms of color choice) to Nikki's outfit.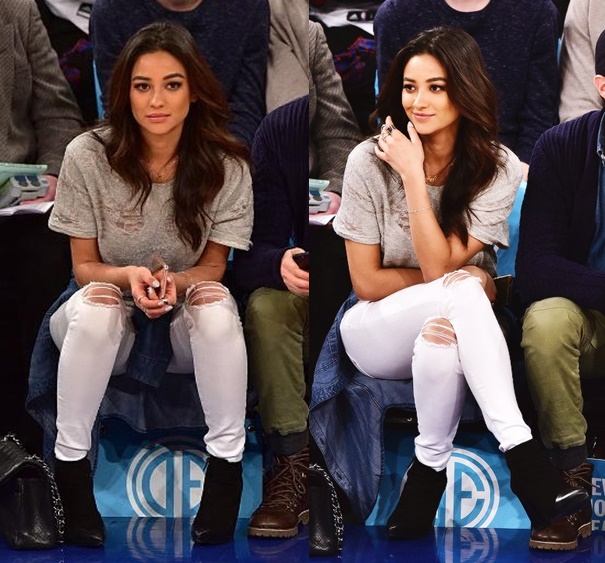 Shay Mitchell watches the Knicks vs. Hornets game on January 10, 2015
So here's the question for you darlings: who looks hotter in her Tory Burch Rivington boots, Nikki or Shay?
My vote goes to Shay. I love the contrast happening in her outfit. What about you?
Below is a closer look at the boots these two gorgeous gals are wearing. The Rivington is a style crafted from black suede material and detailed with smooth leather cap toes. The boots come in an easy pull-on design and feature chunky 3.5-inch-tall heels. They're the kind you can wear all-day, and also the kind you can wear with pretty much anything: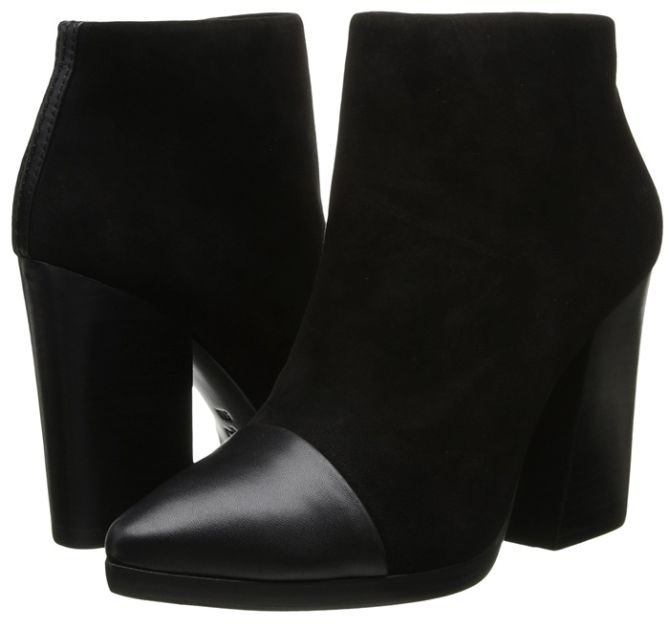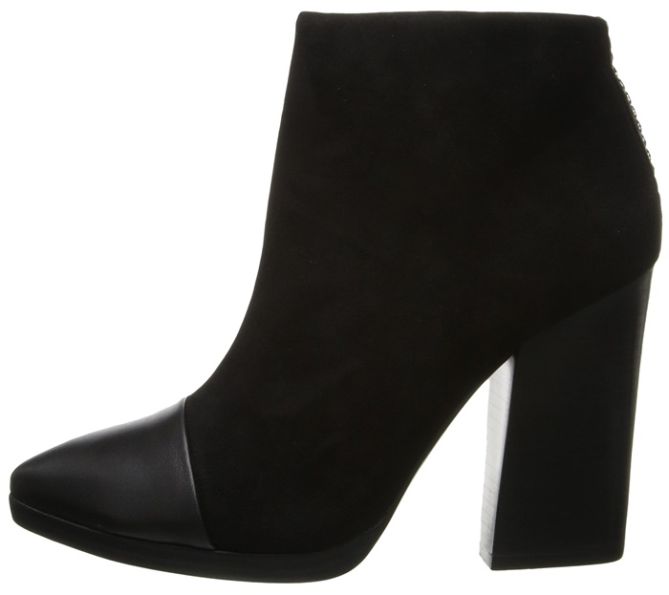 Tory Burch Rivington Boots, $425
If you want the Rivington, you can easily score the pair online. They retail at $425. That's not cheap, but I daresay the amount could be worth it given the mileage you'll get from the boots.