It's no secret that Nikki Reed is an animal lover. I'm guessing it's one of the reasons why Ian Somerhalder fell in love with her. She's compassionate that way.
Nikki recently designed a limited edition collar and leash for Found My Animal and attended the launch of her work at The London Hotel in West Hollywood on Tuesday.
For the occasion, the actress slipped into a frou frou layered frock printed in gray snakeskin, then capped off the ensemble with a bright yelllow clutch and some ultra strappy pointy pumps done in black and white. The look was flirty and sexy all at once. Her shoes had that dominatrix vibe to them, but her dress was all flowy, flouncy, and feminine. I can't say I liked the mix she put out, but it had a certain charm to it that kept me from looking away.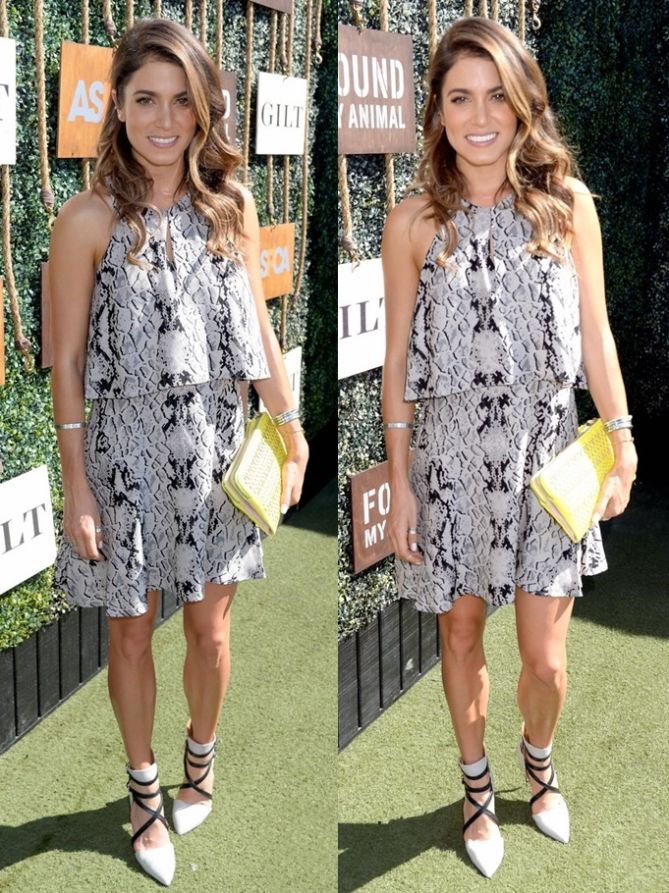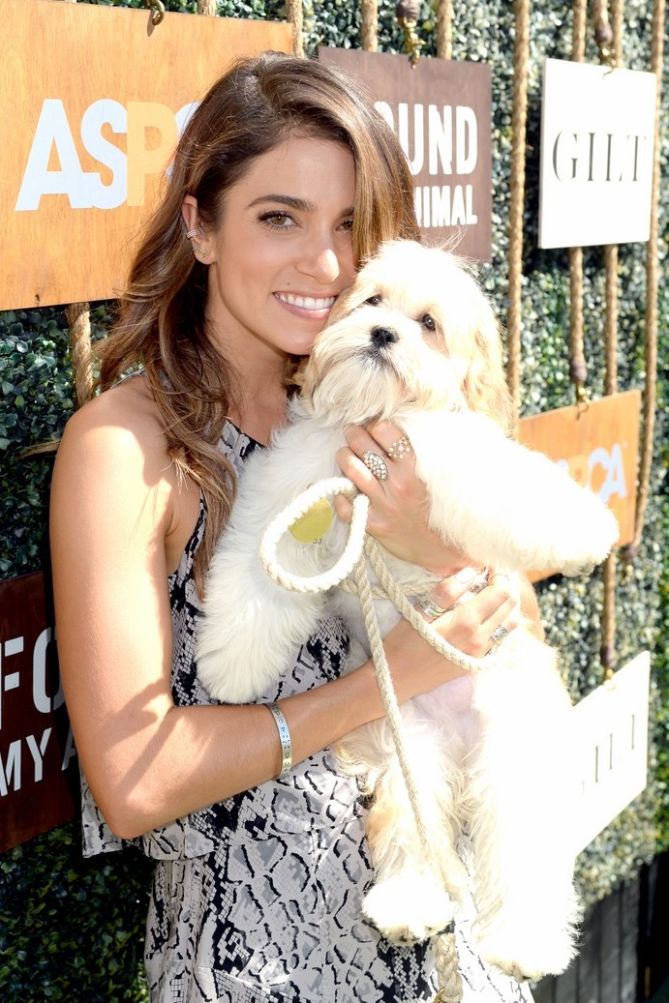 Nikki Reed attends the launch of her limited edition dog collar and leash designed with Found My Animal at The London Hotel in West Hollywood on September 30, 2014
Do you approve of the outfit or do you find it unappealing? If you could rate Nikki's ensemble, what score will you give?
I did a quick lookup and found out that Nikki's outfit is from Parker. It's called the "Chelsea" dress, and you can score one online for an accessible $264. The piece is made of 100% silk and features a halter neckline.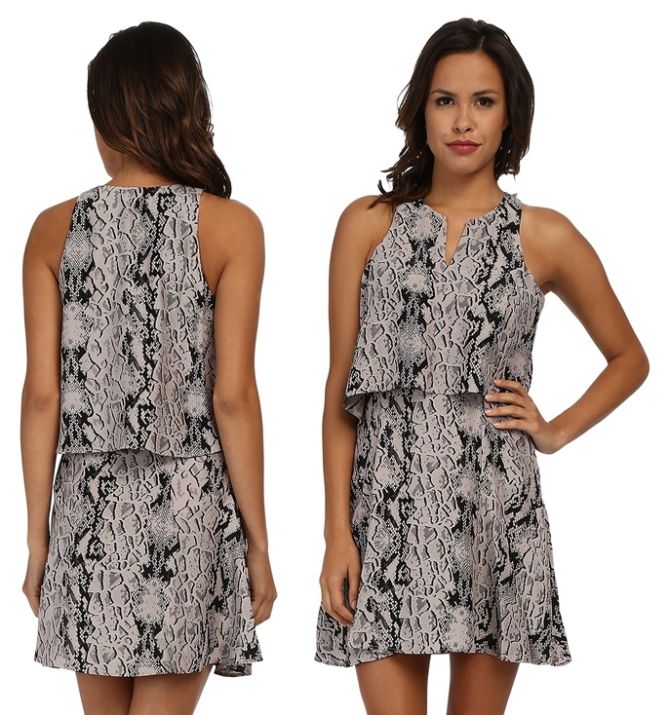 Parker Chelsea Dress, $264
As for Nikki's strappy heels, they're actually  from Rebecca Minkoff. They're called the "Raz"pumps, and they feature numerous details such as mixed-media leather uppers,  a pointed silhouette, 4-inch-tall heels, criss-cross straps, scalloped ankle cuffs, as well as a double buckle design. No doubt, they're statement making and showstopping. Use a pair to add instant fabulousity to an ordinary look, and you're all set.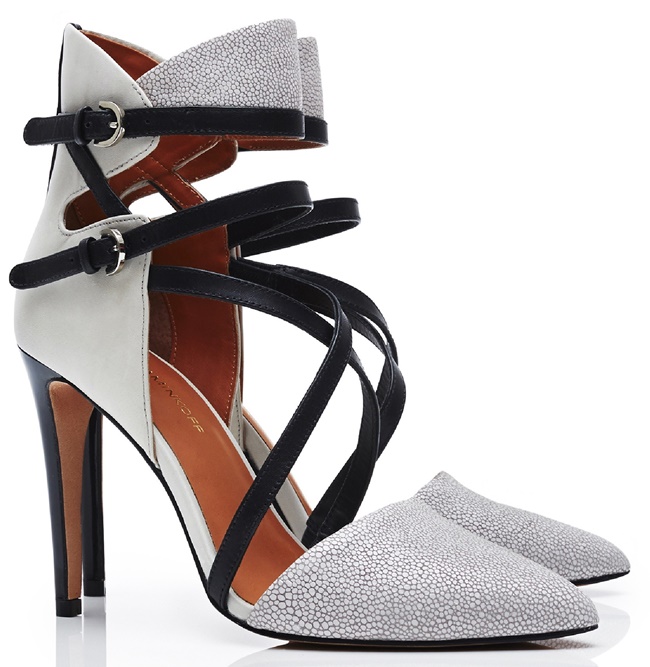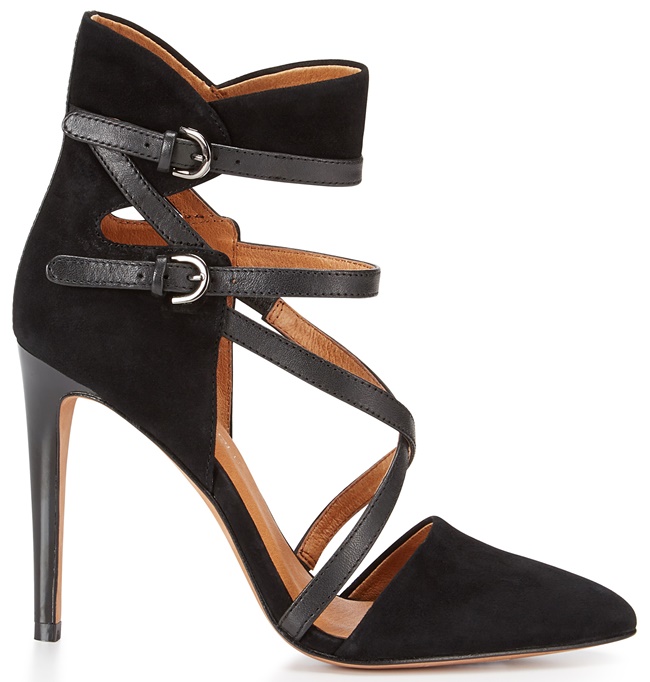 Rebecca Minkoff Raz Pumps, $325