Nikki Reed, 29, is in the best shape after she gave birth this summer, to her's and Ian Somerhalder's first child, and she isn't shy to show it. The actress was spotted two days ago in Beverly Hills for the Pre-Oscars Party at Giorgio Armani Boutique looking absolutely gorgeous on her way down Rodeo Drive.  Nikki appeared alone at the event, leaving Ian alone with their daughter, born on 25th of July last year. She and Ian married in April of 2015 in California, in a surprise ceremony.
This is not the first event of the year where Nikki appears at an event alone. Last month she also attended an event by Harper's Bazaar. She is having a busy time already, because earlier this year she launched her new recycled jewelry line in Las Vegas. She is a well known activist alongside her husband who praised his wife for her ingenuity. Ian has always took time to support Nikki in anything she did. They will co-star in a TV series very soon, titled Prohibited, but no other details have been added.
Back to the Pre-Oscars party, she wore a wonderful periwinkle dress with a floral pattern and a flapper-inspired fringe hem.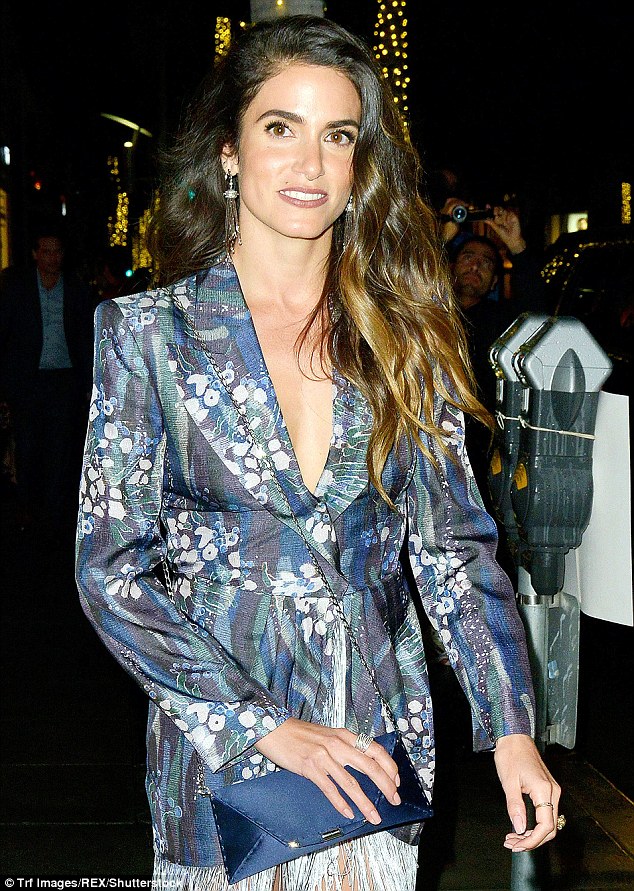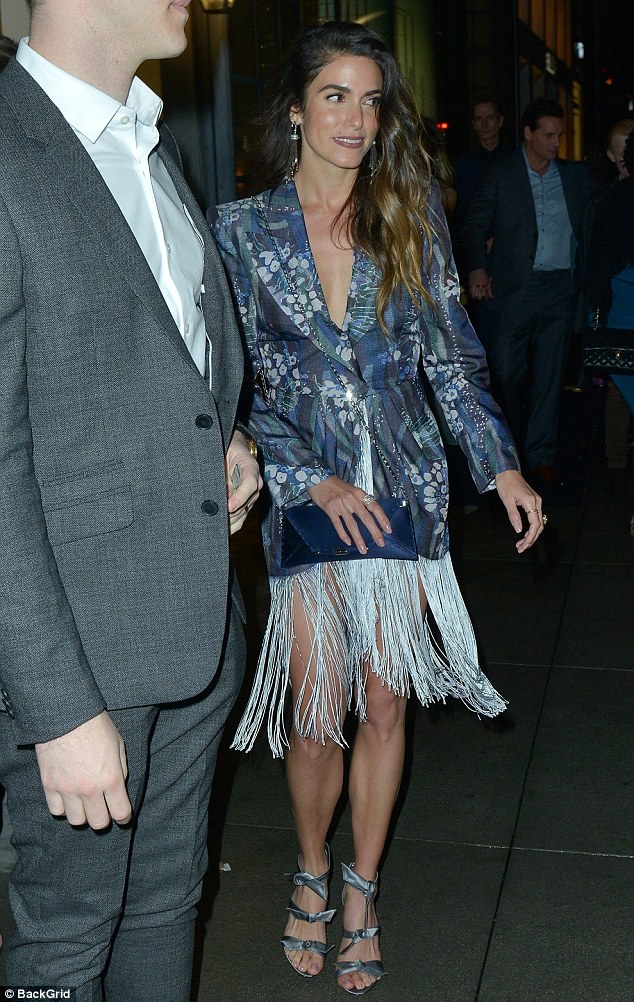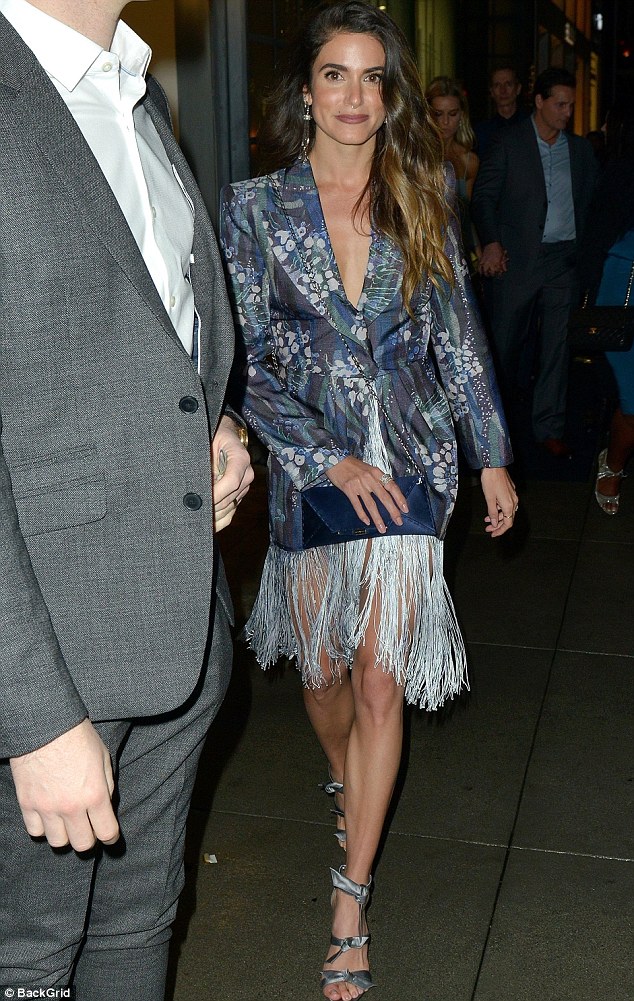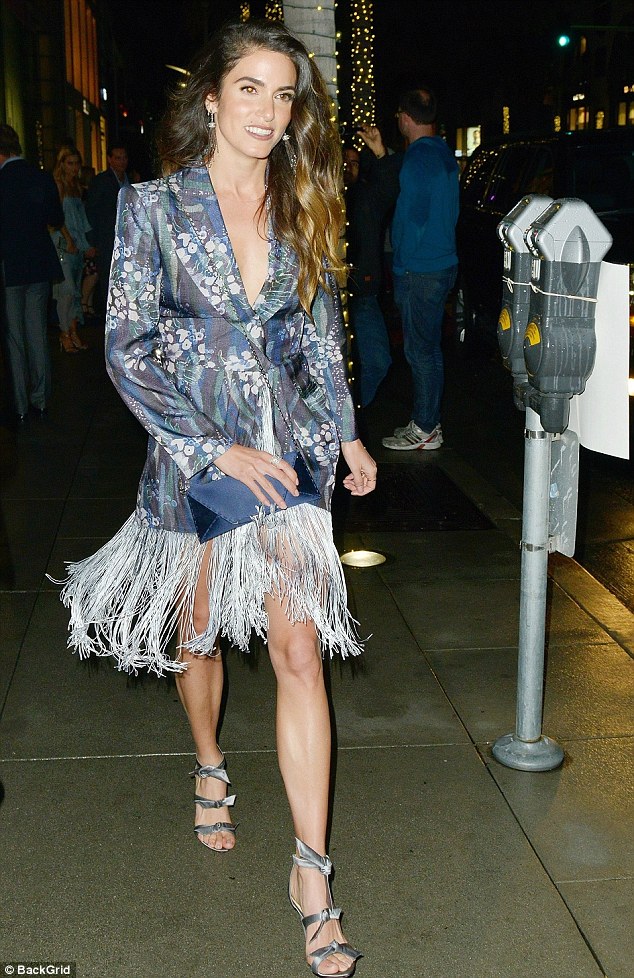 Her footwear complemented the dress so well. She wore a pair of bow embellished satin sandals by Alexandre Birman. Since we're finally out of winter and spring is ready to take the lead, these beautiful sandals will make a very good addition for the following months.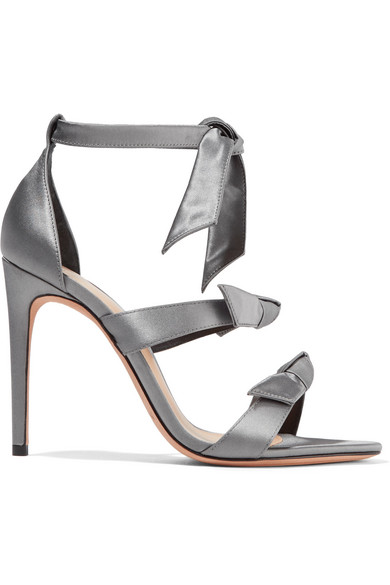 HERE IS A CHEAPER VERSION