Nikki Reed is a stunning brunette of an actress whose features are very striking and unforgettable. Sometimes, however, I question her fashion sense. Most often, she hits the mark. But occasionally, she steps out in something that doesn't flatter.
During the UNstopables fragrance launch held in New York on Thursday, the actress donned a see-through white sweater and teamed it with a tea-length fringe leather skirt. She then capped off the pairing with white pointy pumps. The getup was almost alright (take note, almost), but I honestly couldn't bring myself to like the leather fringes on her skirt.
I understand that taste is subjective and people have different opinions, so I'm going to let you be the judge instead. Check out Nikki's outfit below then tell me what you think: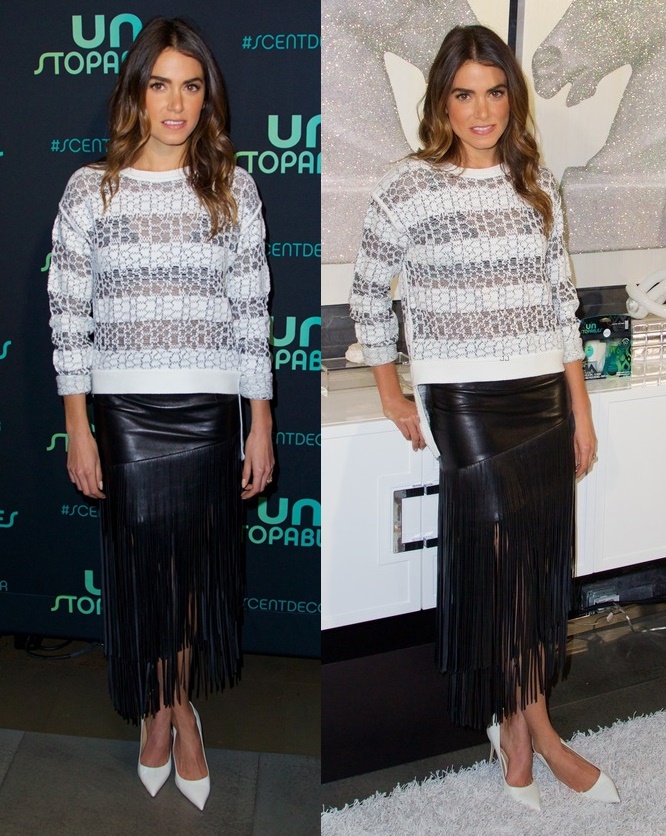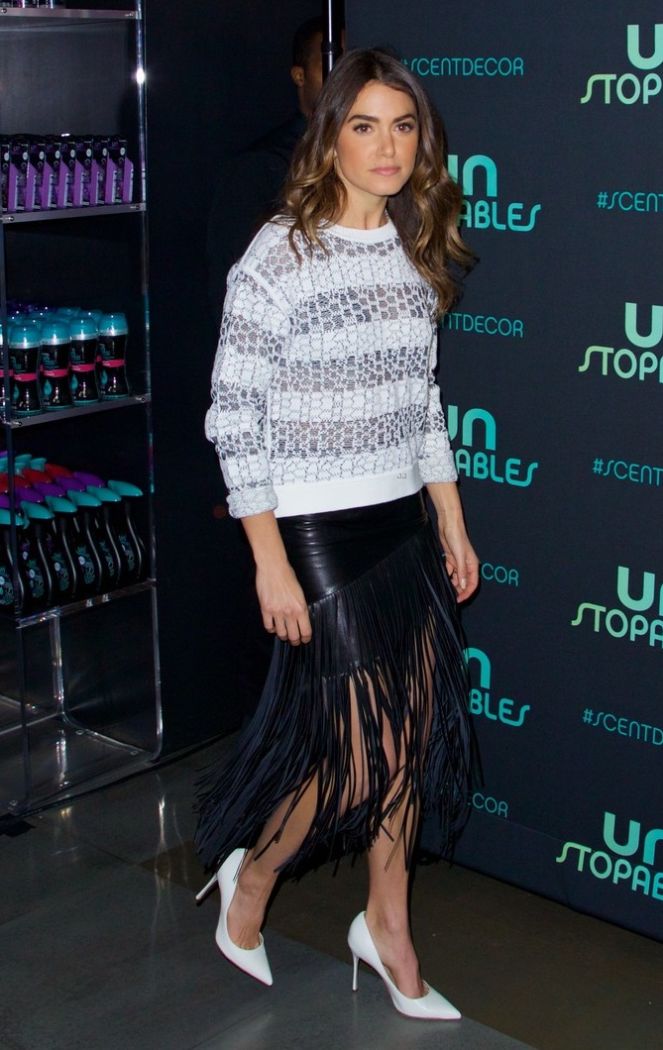 Nikki Reed attends the UNstopables fragrance launch in New York City on February 19, 2015
Well, any thoughts? Do you approve of the mix or do you find the fringed leather skirt too distracting? Would you wear her outfit?
Nikki's sweater is by Derek Lam while her fringed leather skirt is by Intermix. Both pieces can be purchased online if you fancy them. The sweater actually looks promising as it comes with a low-back detail.
Exclusive for Intermix Leather Fringe Skirt, $598 / 10 Crosby by Derek Lam Hi-Lo Jacquard Sweater, $398
As for Nikki's white pointed pumps, I was actually a little surprised to find out that hey're not from the usual labels like Manolo Blahnik, Christian Louboutin, or Jimmy Choo. They're from Sergio Rossi — the "Godiva Jasmine", a very classic style that features pointed toes, lowered vamps for a more flattering fit, and 4.5-inch-tall super slim heels. Below is a closer look at the pair: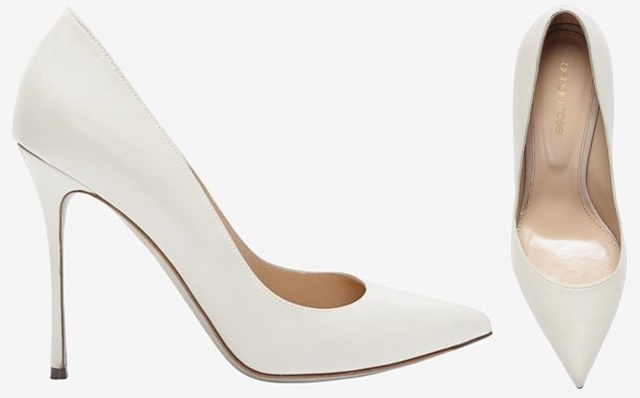 Sergio Rossi Godiva Jasmine Pumps, $615
They look a lot like your everyday pumps, only, more expensive and with a designer's name written on them. If you like the Godiva, feel free to purchase the pair online. They retail at $615. You're also free to consider these Stuart Weitzman pumps, which will cost you half as much: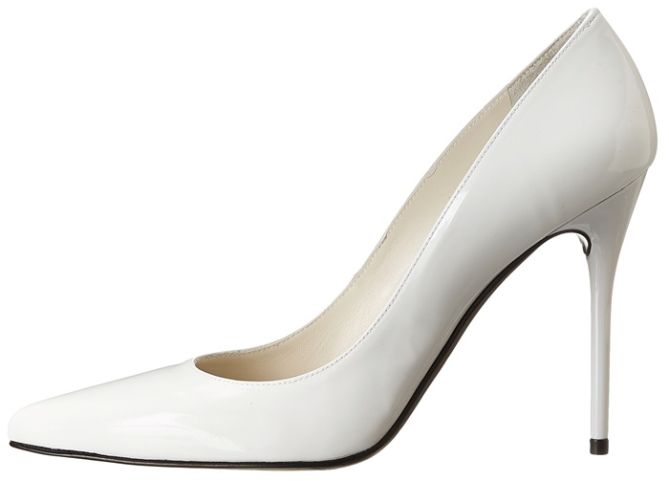 Stuart Weitzman Nouveau Pumps, $365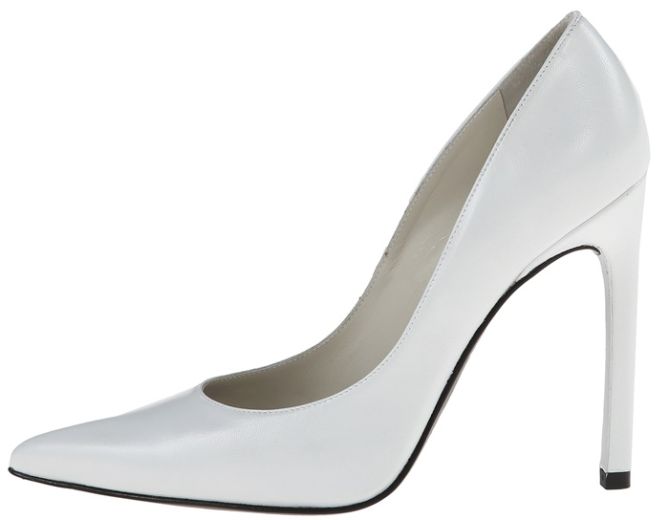 Stuart Weitzman Queen Pumps, $385