Nikki Reed is definitely much more popular now that she hooked up with Ian Somerhalder. Would you agree?
The papz follow her around more often these days, and yesterday was no exception. The Twilight star was seen out and about in Los Angeles with some friends, and per usual, the press couldn't help but click their cameras away.
For the outing, Nikki kept things casual but sexy by slipping into a loose tank that showcased her black bra, and some dark ripped jeans. She also channeled a little bit of cowboy style by capping off the ensemble with a Western hat and some Western-inspired boots. The combination was nothing fancy, but it was revealing enough to turn heads.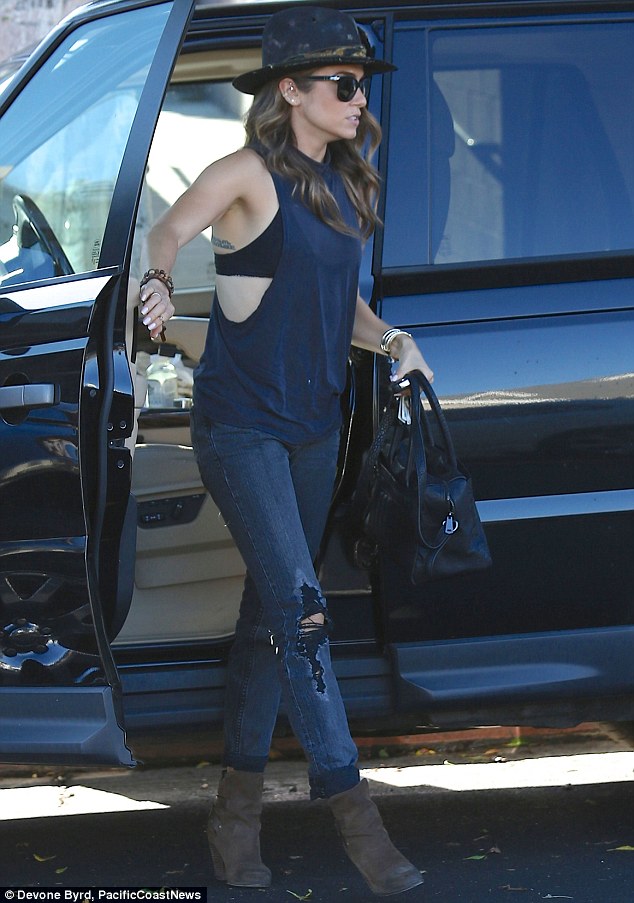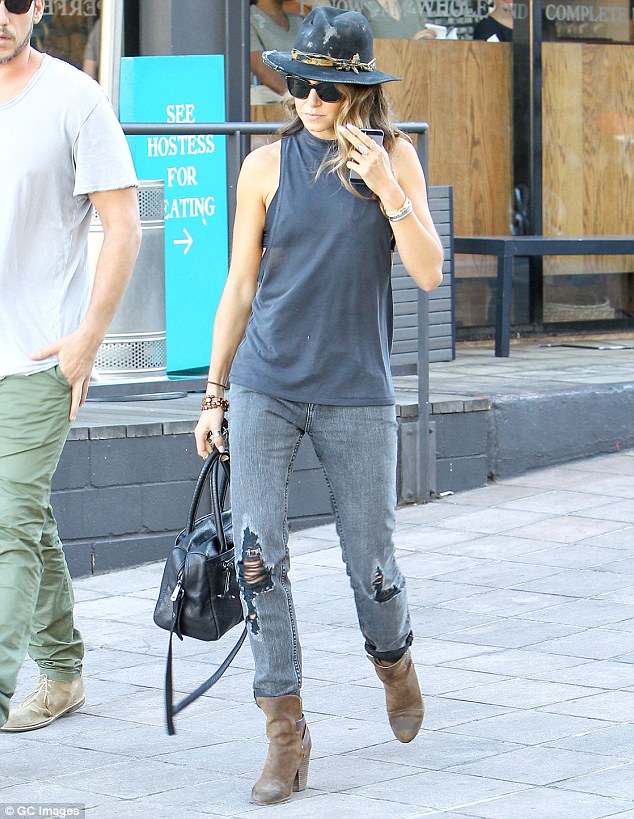 Nikki Reed steps out in ripped jeans and a loose tank top in Los Angeles on Tuesday, September 23, 2014
What do you think of Nikki's latest off-duty attire, hot or hot mess?
Sorry, I don't like it. No, don't get me wrong, she looks alright, but the getup isn't exactly my taste. I also think she should have worn black boots instead of that brown pair. In case you don't already know it, on Nikki are the Rag & Bone "Kinsey". Unlike the more popular Harrow boots, the Kinsey feature much taller shafts and do not come with a strap across the front: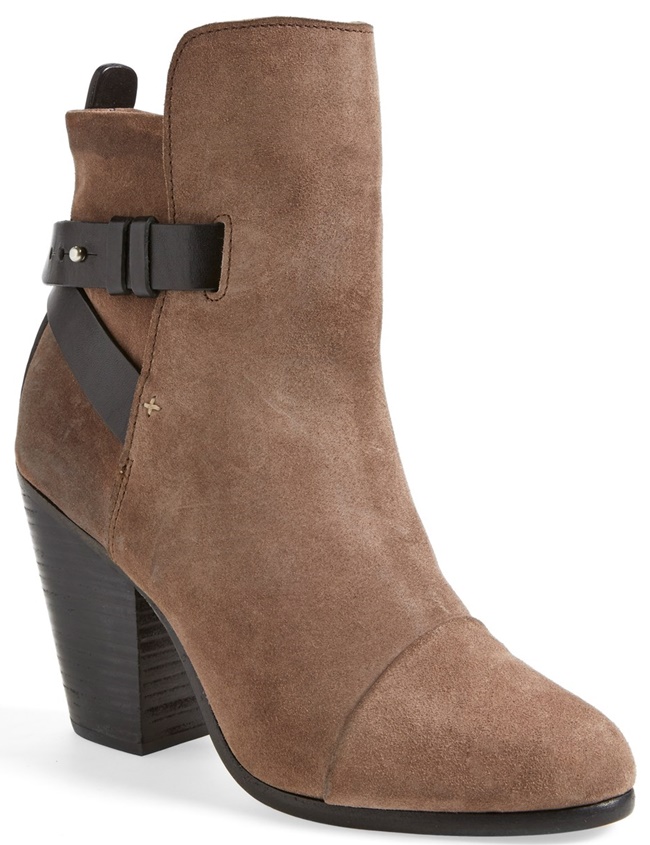 Rag & Bone Kinsey Boots, $595
If you want the Kinsey, you can easily score them in your size online. They're more expensive by $100, so in case you want to scrimp on the difference, then just grab the Harrow boots instead. They don't look as masculine, but they do come with a little bit more extra: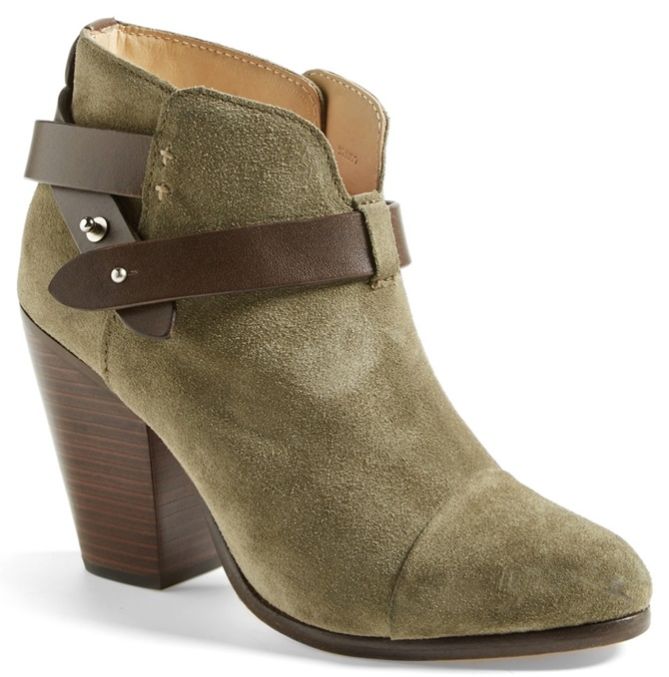 Rag & Bone Harrow Boots, $495