I'm all for ladylike tea-length pieces, but there are certain dress styles that fail to sing to me. A good example would be the chiffon frock Nikki Reed wore after she made an appearance on the Today Show early this week.
The actress, who will star as Betsy Ross in Sleepy Hallow, used a printed blue dress detailed with short flowy sleeves, a high neckline, and an empire cut on the waist.
Sure, it was demure-looking, but it didn't flatter her at all. In fact, it made her look old-fashioned, and not in a good way. Nikki complemented the number with a black mini bag and a pair of dainty strappy sandals.
No, don't get me wrong. I don't think she looked bad, but I know she could have done better. Check out her pics below, then tell me if you agree: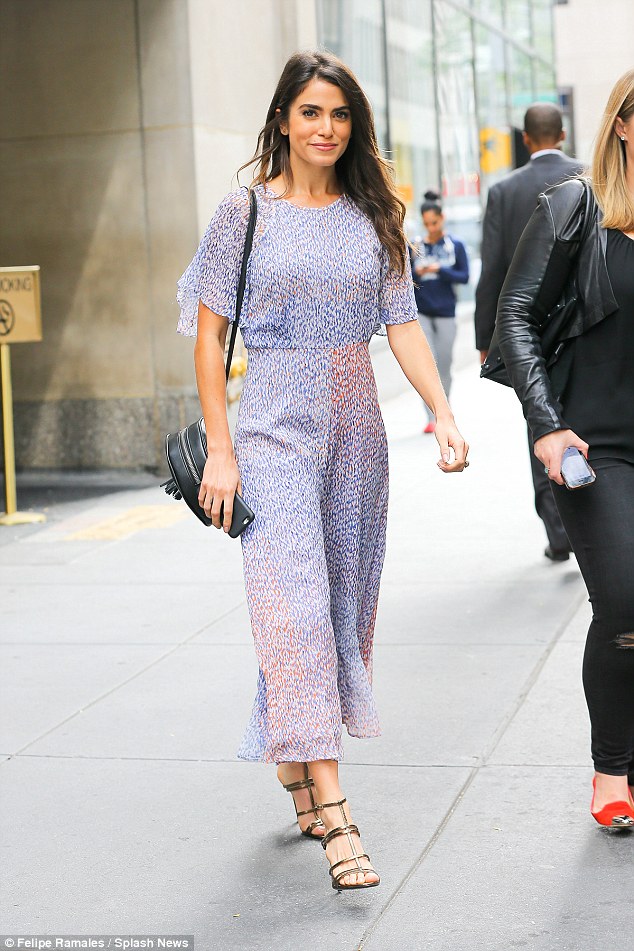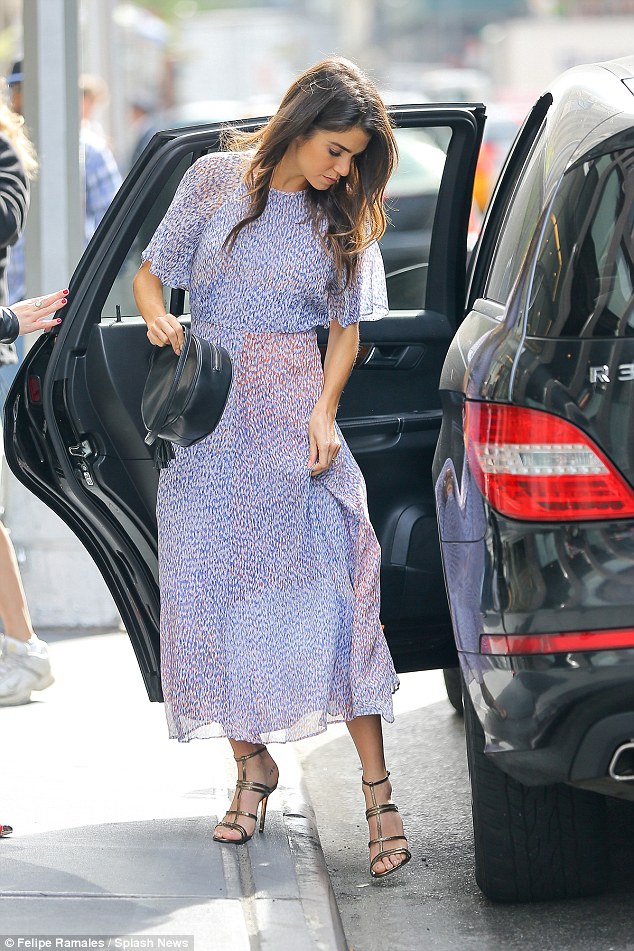 Nikki Reed spotted leaving a building after making an appearance on the Today Show in New York on September 28, 2015
Well, what do you think?
Drab-looking dress aside, those sandals on her feet deserve a thumbs up. They're sleek and sexy. Too bad the dress didn't do the shoes any justice, noh? If you had the pair, what would you wear it with?
I couldn't find any details on Nikki's sandals, but here's a similar style from Giuseppe Zanotti instead. These shoes come with just as many straps and feature towering 5.25-inch-tall heels. You can team them with almost anything, but please don't wear 'em with a granny dress.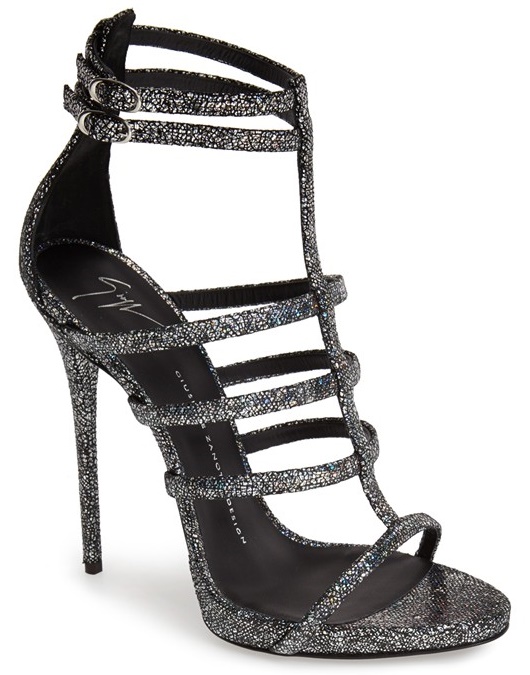 Giuseppe Zanotti Metallic Strappy Sandals, $895