Nicole Scherzinger is back on the X Factor 2017 auditions in Manchester after she has been replaced by Alesha Dixon on Saturday.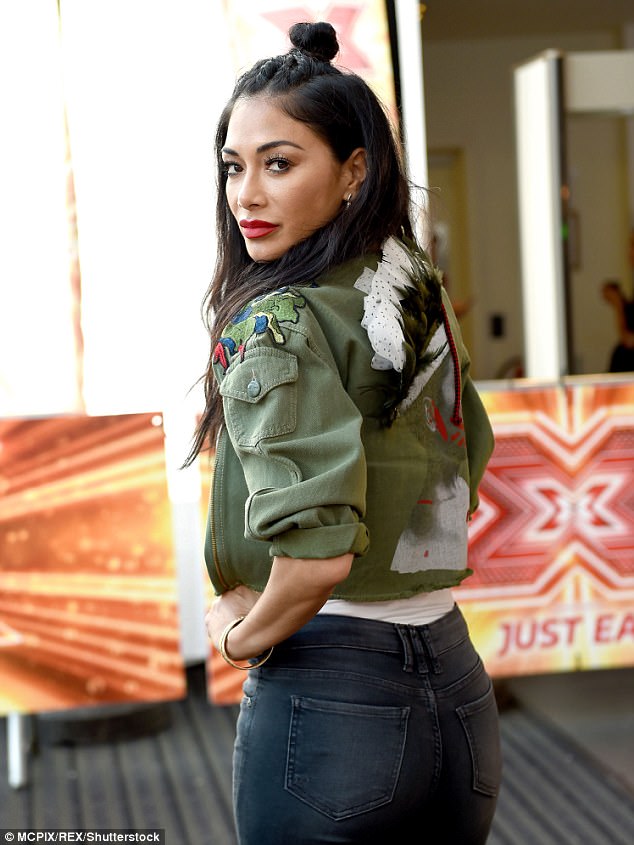 Now she is ready for her fans and her look was on point. She was with Louis Walsh, Simon Cowell and Sharon Osburne at the Emirates Stadium, Old Trafford. British Got talent has just finished but the audition for X Factor are already on their way.

She said she missed the previous day because she had another prior engagement. For this event she decided to wear a camouflage embroidered khaki jacket and tight jeans that she matched with a simple white tank. She showed off her perfect body! And then at her feet she had a pair of killer heels by Casadei.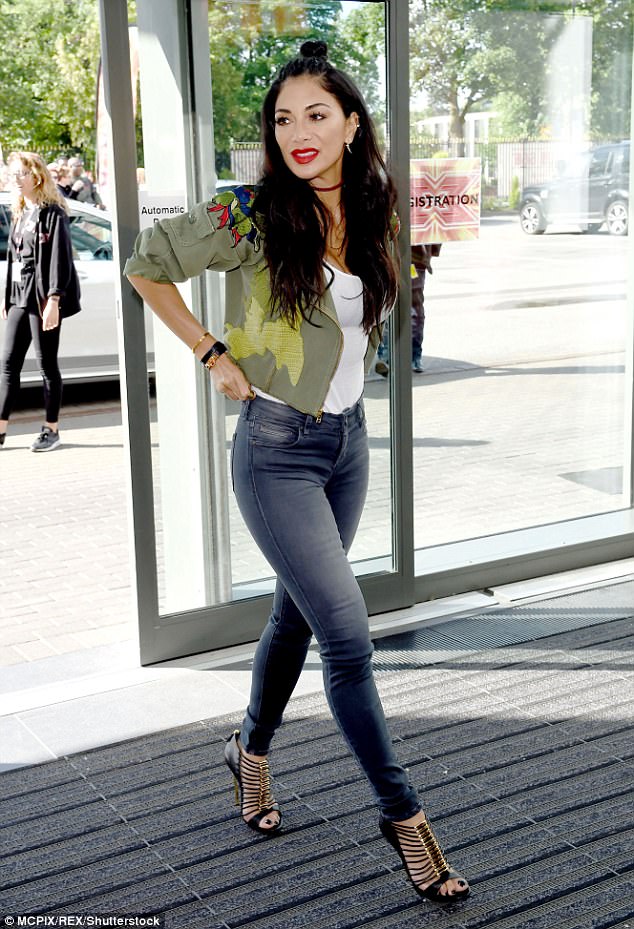 We love this pair of shoes because they have the cage effect straps and their shiny gold blade stiletto. They are a must of every season and they are perfect for every kind of outfit. You can grab your pair and enrich your wardrobe matching these heels with a skinny jeans as Nicole did or even with a dress or why not with a skirt.

The same shoes of Nicole are sold out but you can buy a similar pair. Nicole is always a style inspiration and also this time! All eyes were on her! Even in casual occasions she has a particular touch of glam! Great singer and a fashionista too.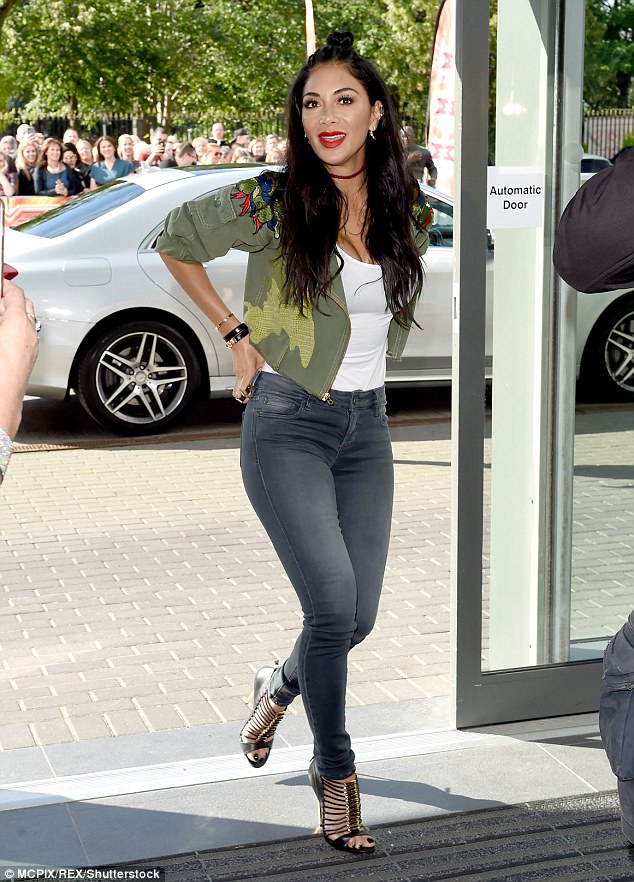 She is always really natural in front of the cameras. She had a small half knot and then the rest of her black and long hair down in waves. She added a touch glam on her lips too with a scarlet lipstick.
Get your similar pair for less clicking below.