They had a playful spat this week, making jibes at each other about age. But it was all fun and games for Nicole Scherzinger, 39, who revealed she would choose to kiss her X Factor co-judge Louis Walsh, 65, in a game of Snog, Marry and Avoid when quizzed on Good Morning Britain on Friday. The stunner admitted that the show's head honcho, Simon Cowell, would be her 'Avoid' option, ahead of its return on Saturday, because he knows how to 'push her buttons.'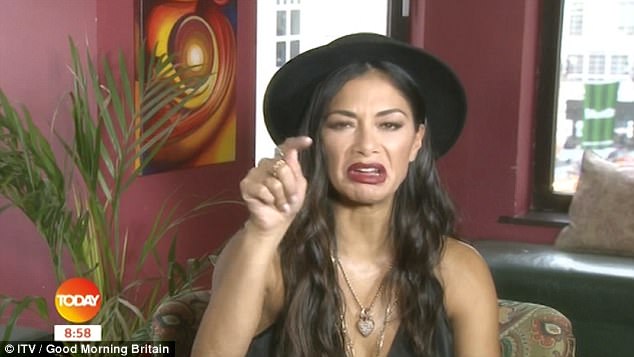 Joking during her interview, Nicole was asked who she would snog, marry and avoid out of Louis, host Dermot O'Leary, 44, and Simon, 57. The cheeky star answered: 'Marry Dermot, everyone loves him – all my assistants are in love with him. Snog Louis and avoid Simon – I don't want to avoid anybody, but it has to be Simon because he knows how to push my buttons,' she added.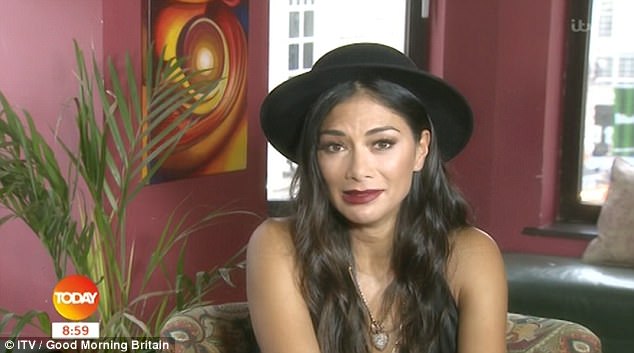 Continuing, she revealed why the music mogul gets on her nerves, revealing that he often steals her screen time with the exact same advice that she also dishes out. Blaming Simon for copying her, she said whenever she says something good and thinks that it'll look good on screen the producers always choose to use Simon's version of the advice instead.
Moving on to explain what she enjoys the whole X Factor experience, she opened up and said: 'I'm just good at it. I'm good at judging people. I'm joking. I love being a mentor, I love new talent and I love being inspired by an artist.'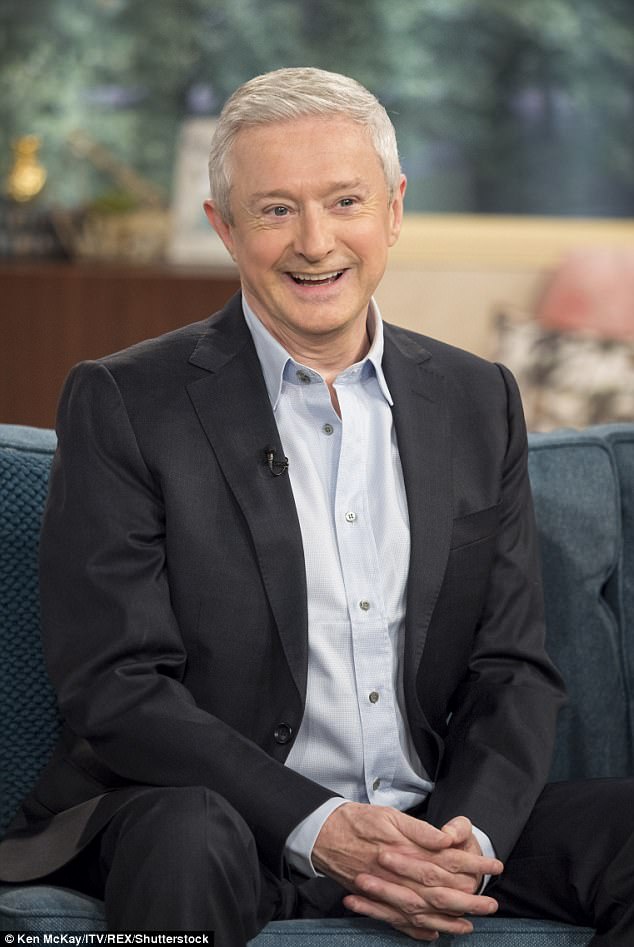 The Snog, Marry and Avoid discussion came following Louis sensationally claiming his X Factor co-judge Nicole was lying about her age in a hilarious new interview.  In his typically controversial manner, the Irish X music supremo began by praising the former Pussycat Doll's work ethic, before taking a swipe.
He told Heat Magazine: 'She may be out really late the night before filming but she's still on it. It's great that she can still do all of it at her age. Nobody knows what age she is, but she's older than she says she is. That shows how well we can get on. I can say things like that.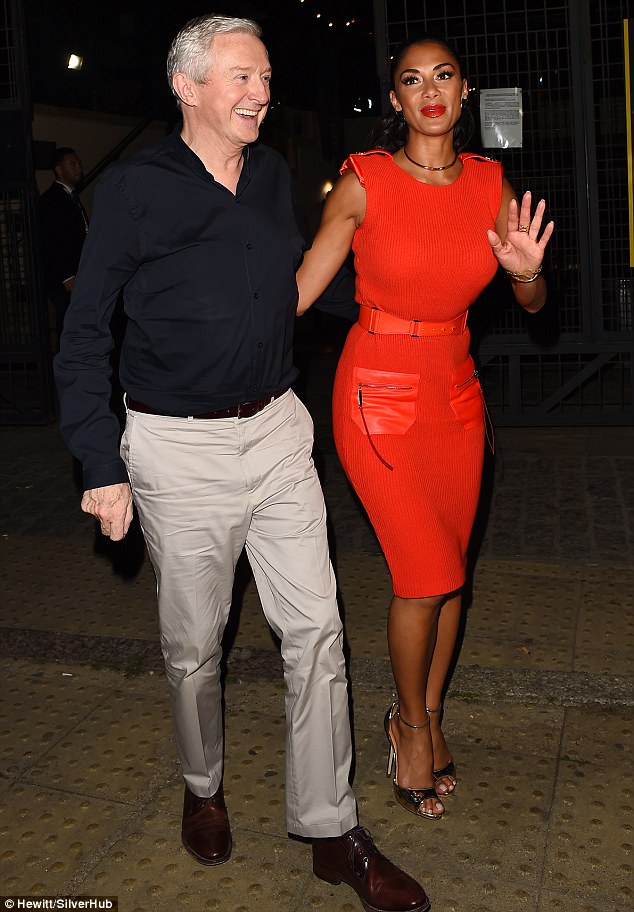 Although it wasn't all bad news for the Don't Hold Your Breath hitmaker, with playful Louis calling her ' hilarious, talented and gorgeous' and saying she 'ticks every box.' Nicole has admitted in the past to being economical with the truth regarding her age. Back in 2008, the singer admitted lying about her actual age, revealing she was turning 30 when the band's website listed her age as 28. Back then, she said: 'I should've said I was 27!'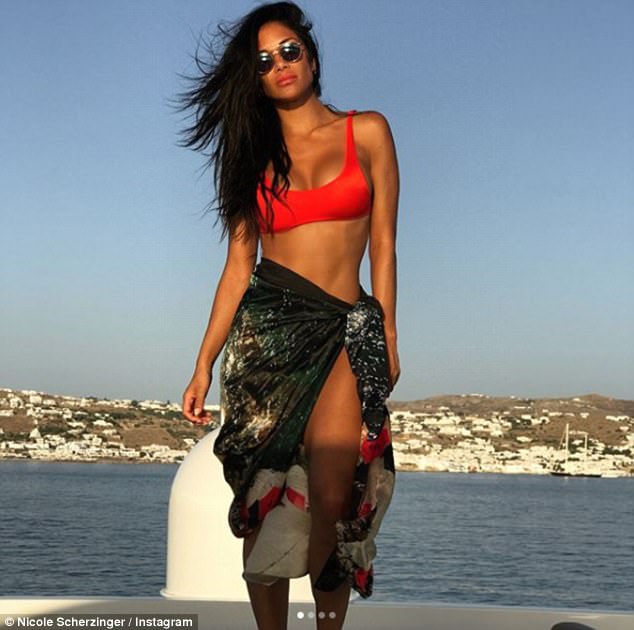 She then came clean and said she was born in June 1978, making her 39 now. MailOnline has contacted reps for Nicole for comment. Continuing his candid streak the former Westlife manager said he thinks this year's panel, also consisting of Simon Cowell and Sharon Osbourne was the 'best yet.' He said: 'It works and we've got good chemistry. I think it's the best ever panel. We're honest with each other, we have fun, we care about the acts. 'We have an artist in Nicole, we have a manager, we have Simon from a record label, we all bring different things.'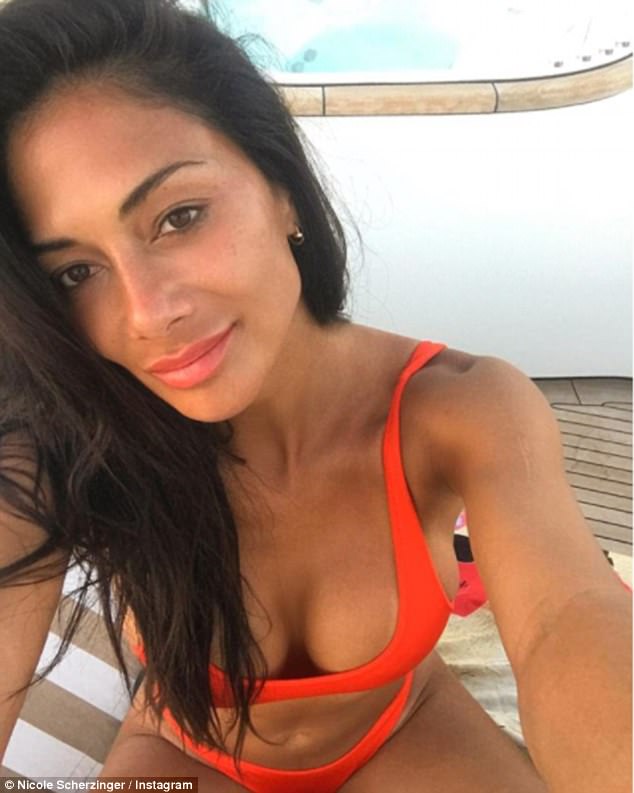 Ever modest, Louis said he felt he looked fresher since the show debuted in 2004, saying: 'I'm looking better now than I was then. Every year we have a whole new set of people. I love working with Simon and Sharon. I totally care about my acts.' He was then praised by host Rylan Clark-Neal who said: 'Louis was one of my biggest supporters. He has always been, he goes out of his way, every year, he's there for you, that's what makes him a brilliant judge.'  The star also revealed that he will be a judge on the upcoming Ireland's Got Talent, alongside Michelle Visage, which will start in January.
He had previously expressed his wish to do an Irish version of the hit franchise back in 2015. He said: 'Ireland's Got Talent', yeah, it's starting! Nobody knows this yet. It's starting on TV3 in Ireland. It's me and Michelle Visage – she's fantastic. It's going to be on TV in January. Not much else is known about the show but rumour has it that Louis was offered a staggering €200,000 (£185,000) in a last-minute attempt to get him on board.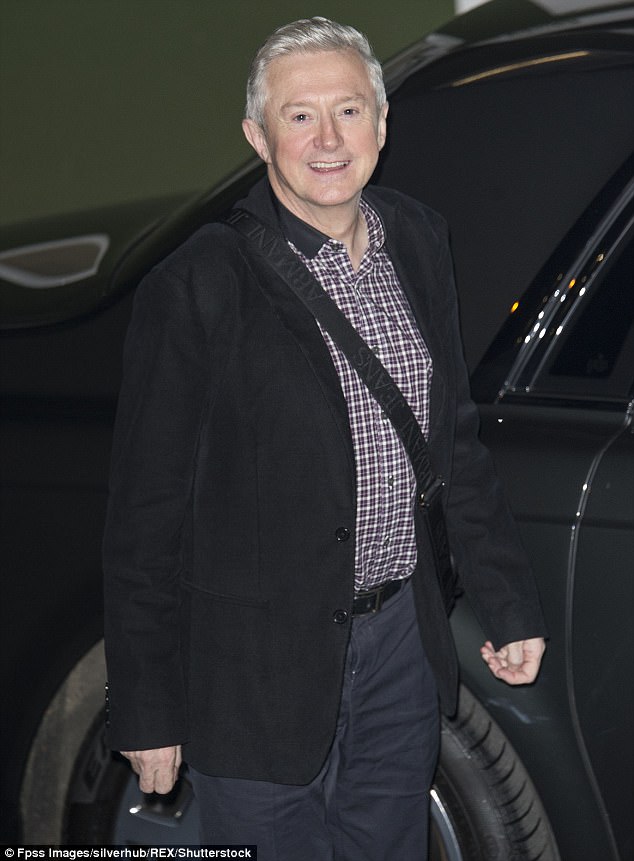 A source told The Irish Herald newspaper previously: 'TV3 is desperate to get a big name on board for the first series of the show. It wants to make a big impact with the new programme. 'Louis has the space in his schedule to do it but, as everyone knows, he doesn't come cheap and it's unclear if the broadcaster has the budget to afford him. Having said that, it is very keen to make the new show a success and prove that it can pull in the big-name stars for it.
Take a look at these killer heels by Casadei. These are the brand's signature blade metal heel, as well as the studded cage design. You do not want to mess with the wearer of these beauties!  Unfortunately they're now sold out, but click (Buy) to grab something similar.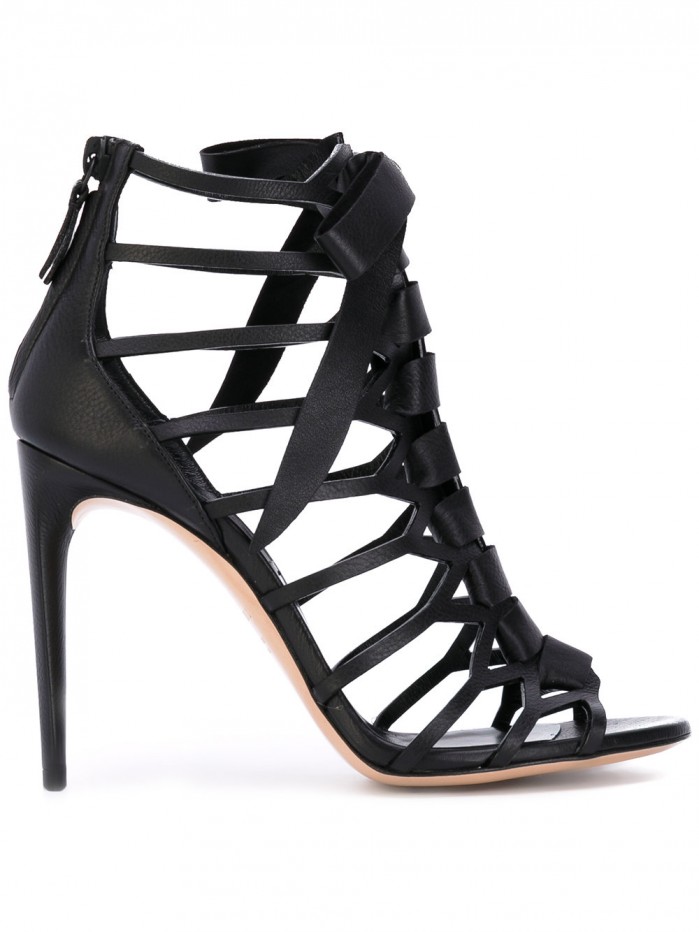 Black nappa, calf leather and leather cut out cage evening sandals from Casadei.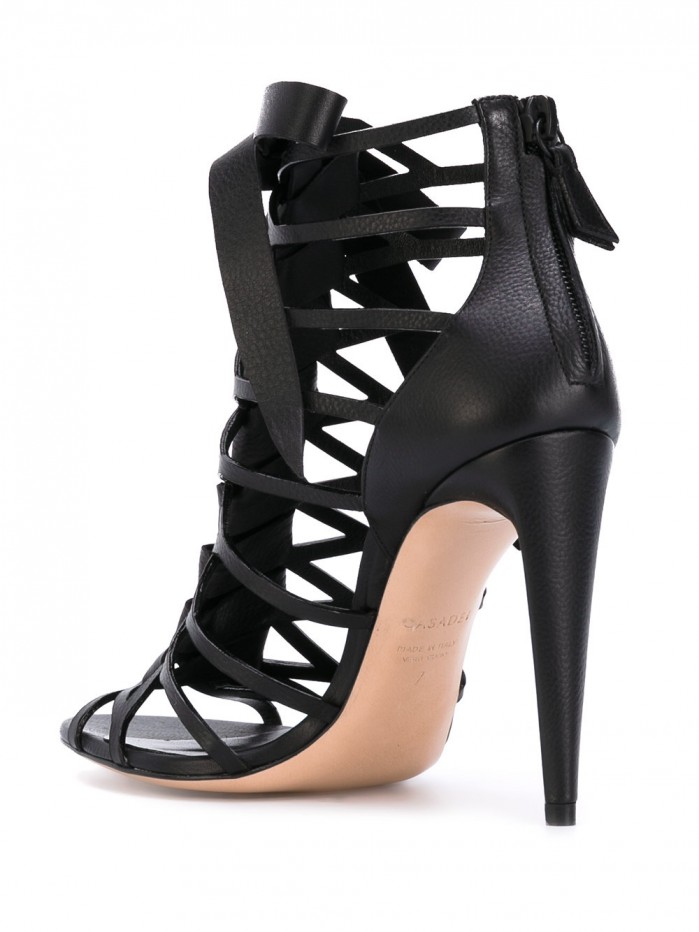 Famous Casadei fans include Jennifer Lopez and Victoria Beckham so you'll be in good company!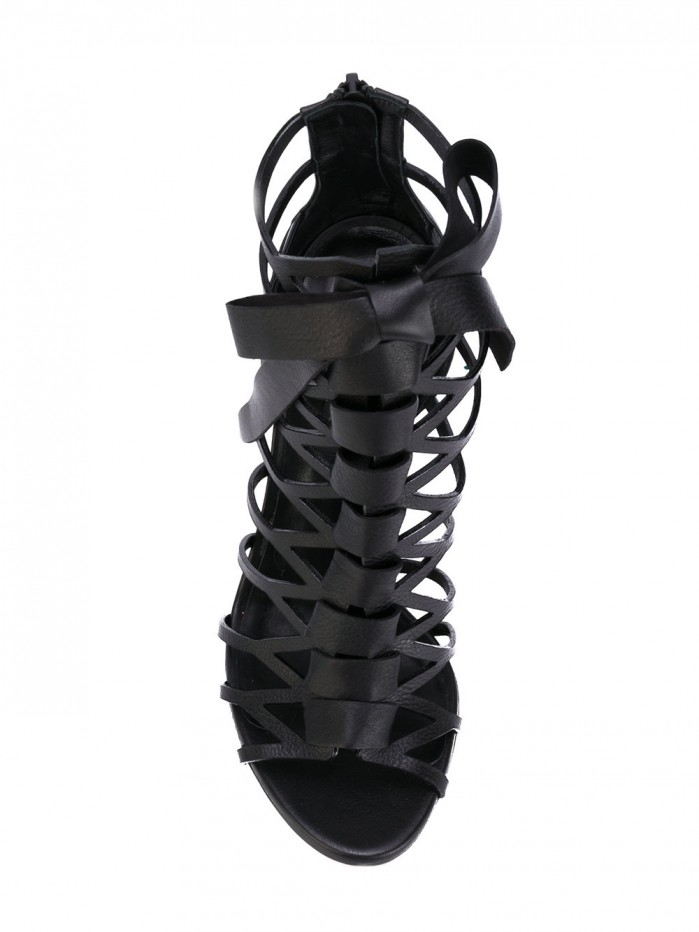 Or put your best forward in a pair of caged heels from our edit below. These Louboutins are top of our wish list!