Tongues wagged when Nicole Scherzinger and ex-boyfriend, Lewis Hamilton, were spotted watching the John Newman concert held in London last Friday evening. Before you get your hopes up, no, sorry, the two arrived and left separately. They also didn't sit together, so it was highly just a coincidence that they were spotted in the same event.
The real reason why Nicole is here today is because of the outfit she wore for the occasion. It was a casual pairing of blouse and jeans, but I liked what she used to dress it up. Nicole wore boyfriend denims with a pink Balmain x H&M top, and then capped off the combo with a tangerine-hued statement coat and some colorblock oxford shoes. In a nutshell, Nicole looked fabulous.
As you know, I'm a sucker for oxfords and loafers, so I simply couldn't help but notice her shoes. They were easy to ID because, well, let's just say I've been lusting over a similar pair for quite a while now. Check out Nicole's brogues and then tell me what you think of them: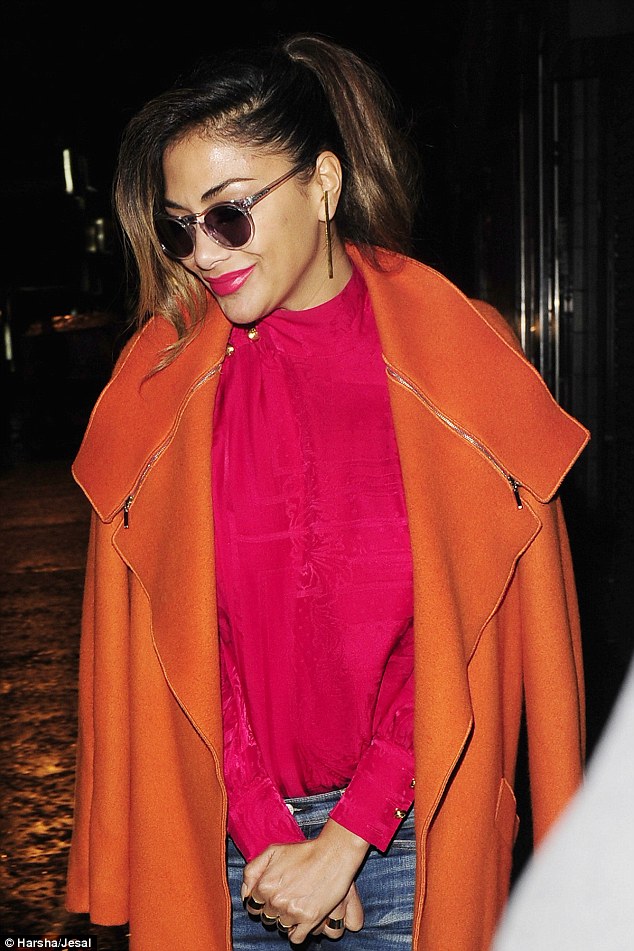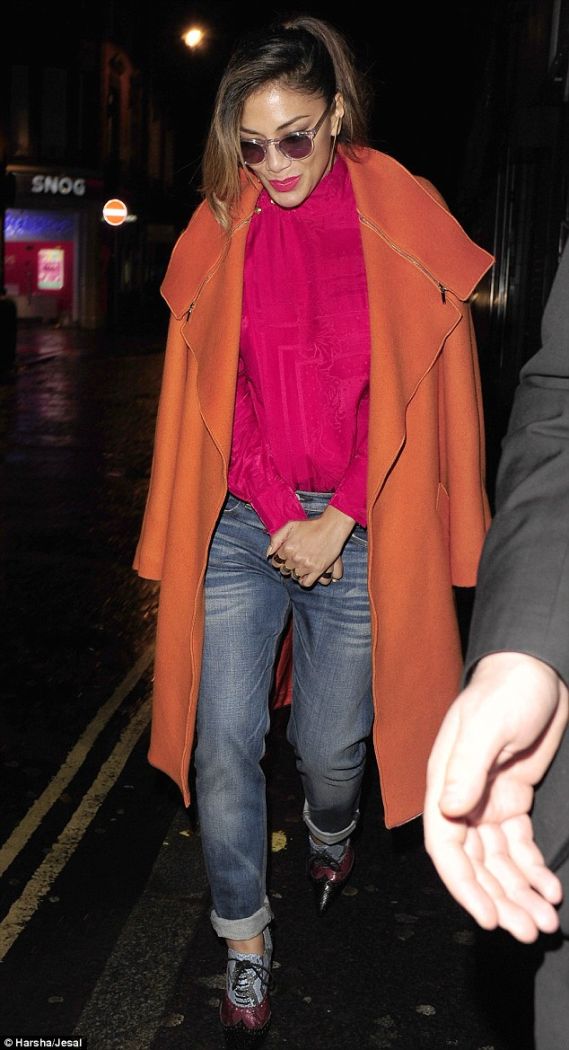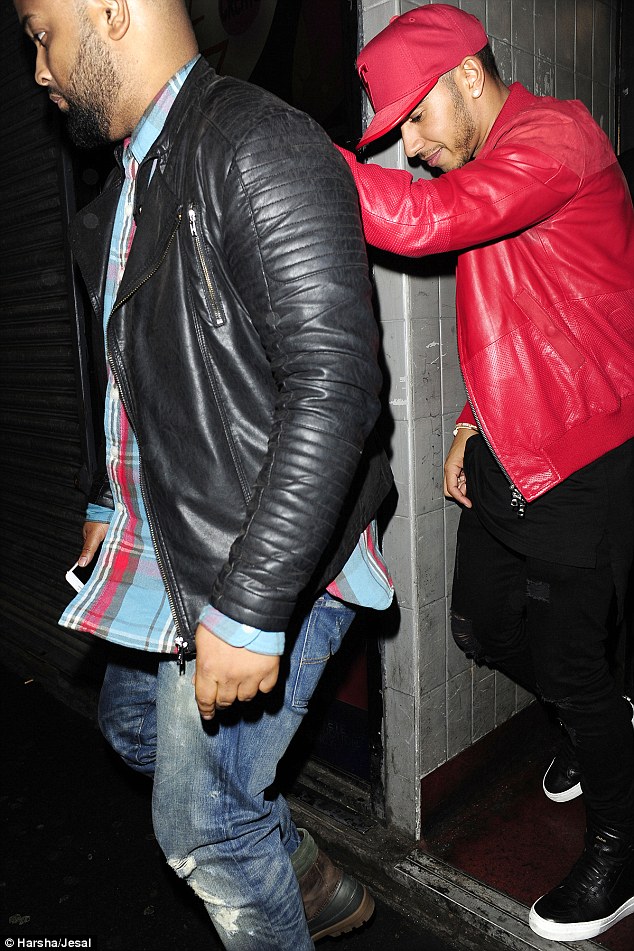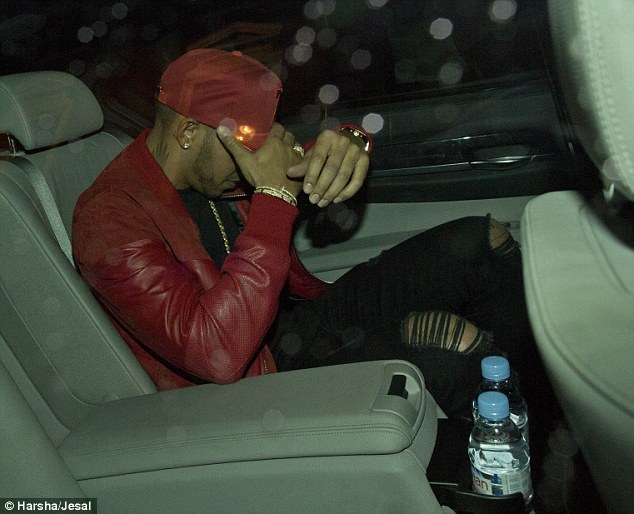 Nicole Scherzinger and Lewis Hamilton attend the John Newman concert in London on November 6, 2015
Do you like them as much as I do?
They're from Gucci — the "Gia" leather brogues in multicolored python skin. They feature pointed toes, pinked and perforated details, and 4.25-inch-tall heels.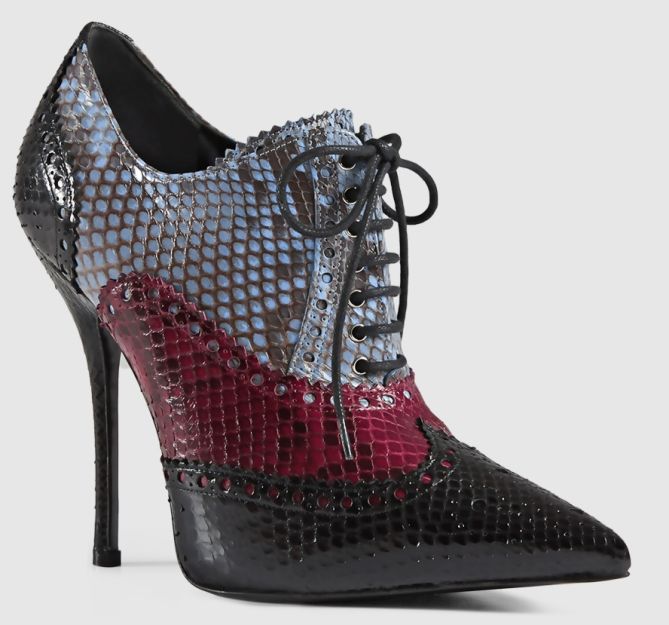 Gucci Gia Python Leather Brogues, $1795
What I've been obsessed with lately is the flat version of the Gia done in black and white. They feature perforated leather uppers and a very short heel of about 0.5 inches. I walk a lot so flat shoes are my best friend.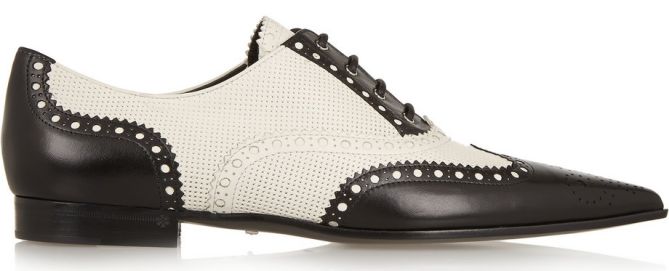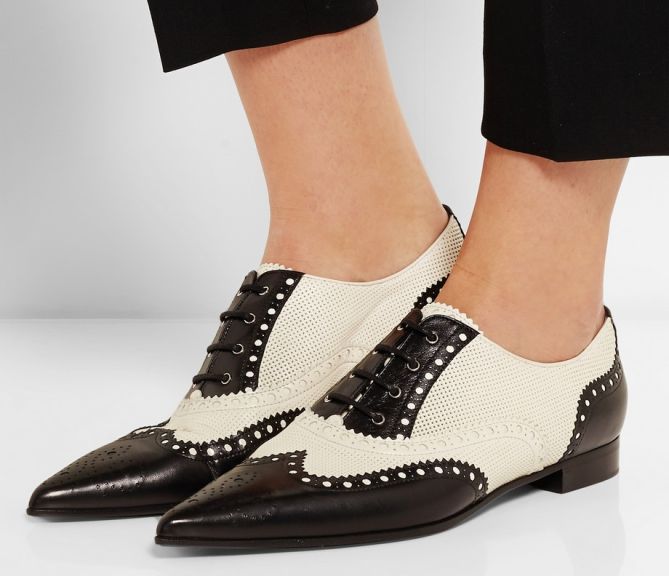 Gucci Gia Perforated Leather Brogues, $795
So which style do you prefer, Nicole's heeled python pair or the flat ones?
Both are available online if you wish to grab any of them. The tall Gia also comes in perforated tri-colored leather, which I prefer over the exotic-skin version. To steal Nicole's style, wear with boyfriend jeans folded up to expose your ankles, a flowy blouse, and a colored long coat.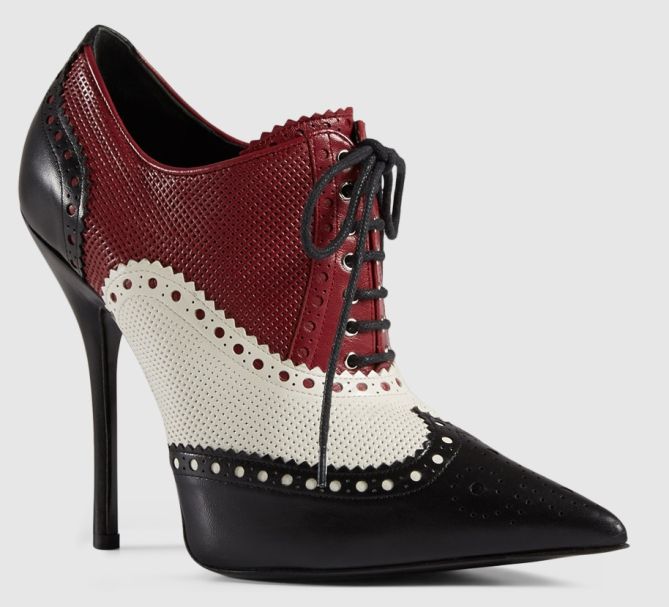 Gucci Gia Tricolored Peforated Leather Brogues, $1100