It appears Nicole Scherzinger loves the sporty type of guy. First Lewis Hamilton, and now, tennis player Grigor Dimitrov. Well, it's a rumor so far, but the singer has been spotted cheering for him at his games so it's easy to put two and two together and figure it out.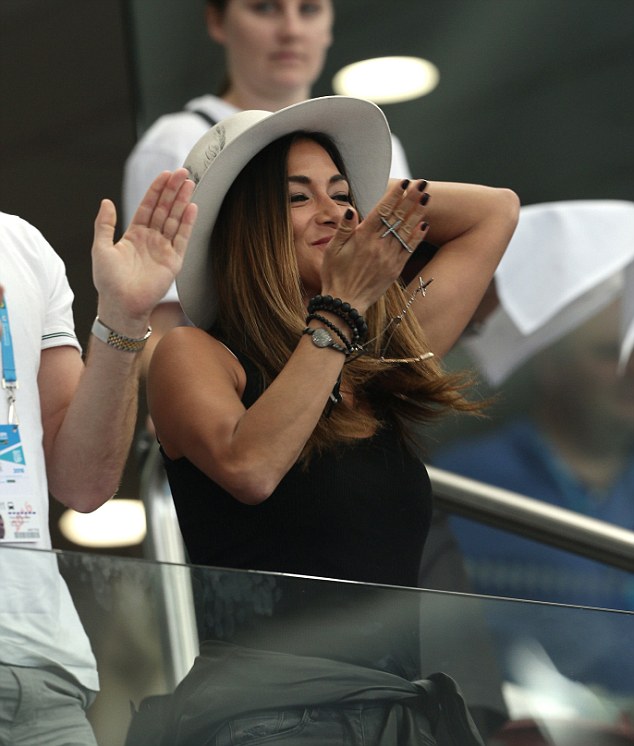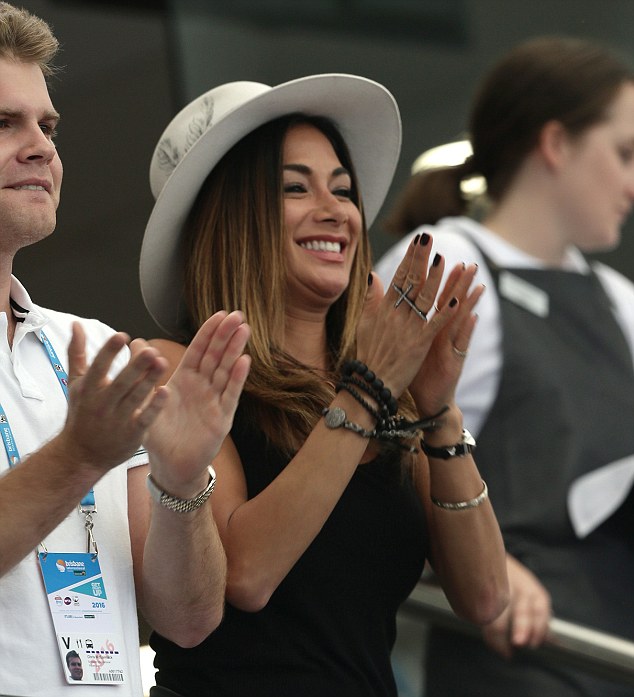 Nicole Scherzinger cheers for her rumored boyfriend, Grigor Dimitrov, at a tennis match in Brisbane, Australia, on January 4, 2016
On Wednesday, Nicole was spotted arriving at the Queensland Tennis Centre to cheer for her Bulgarian beau — again. For the occasion, the brunette beauty dressed down in boyfriend jeans and a tank top. The jeans were loose, ripped, and slung low to expose her rock-hard abs. She teamed the combo with sunglasses, gold jewelry, a sweater around her waist, and a pair of printed sneakers.
It was a very casual and laid-back attire, and quite unexpected coming from Nicole, especially since we all know how she always loves to glam up. But did she pull it off? Well, you be the judge…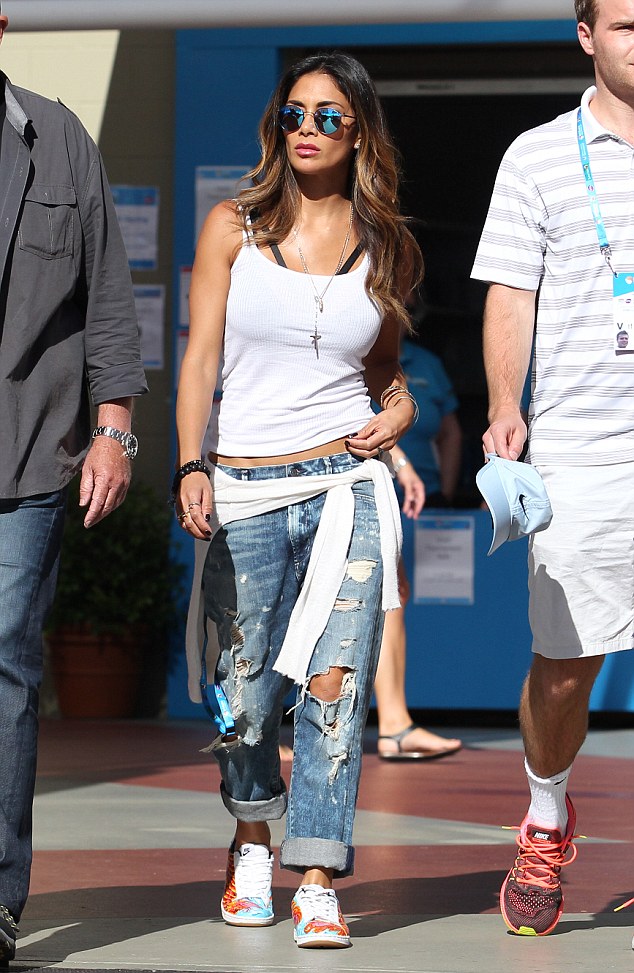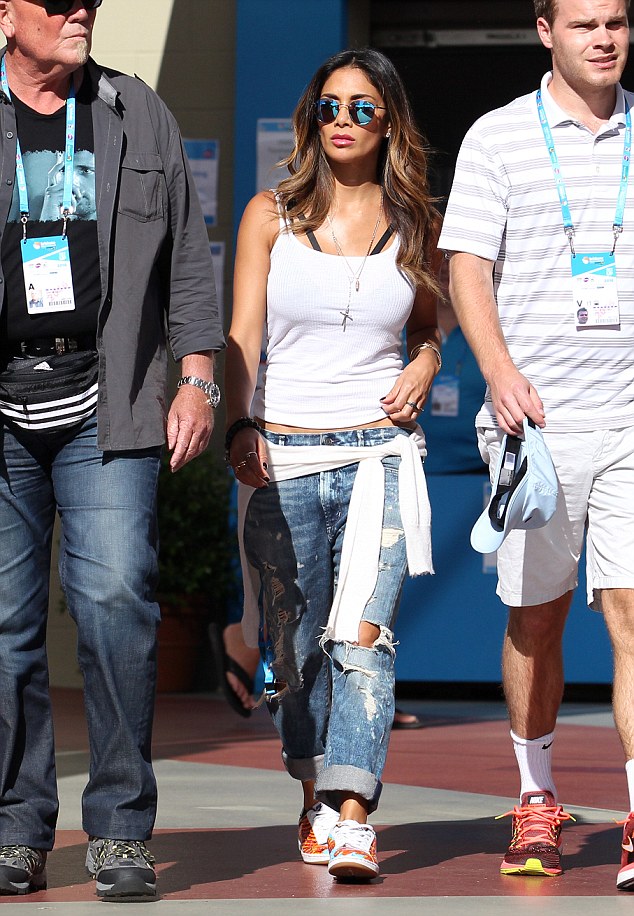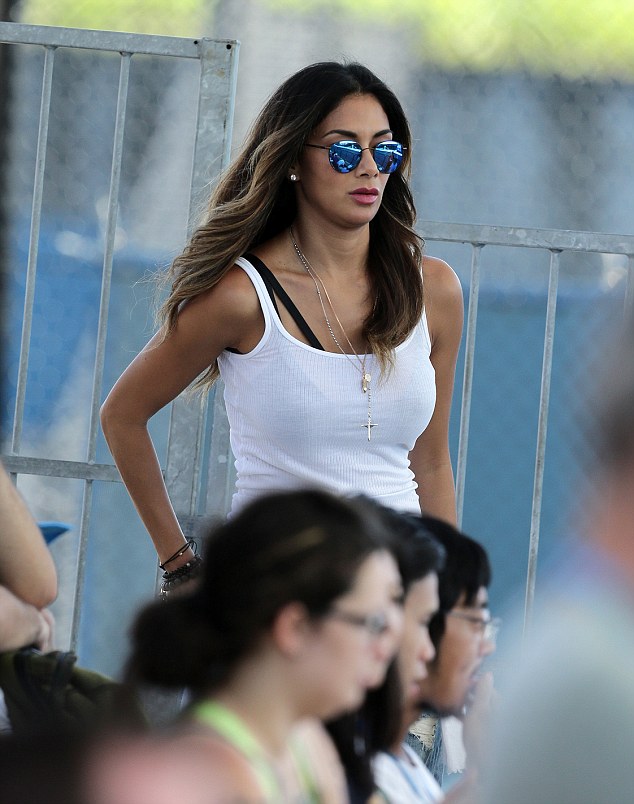 \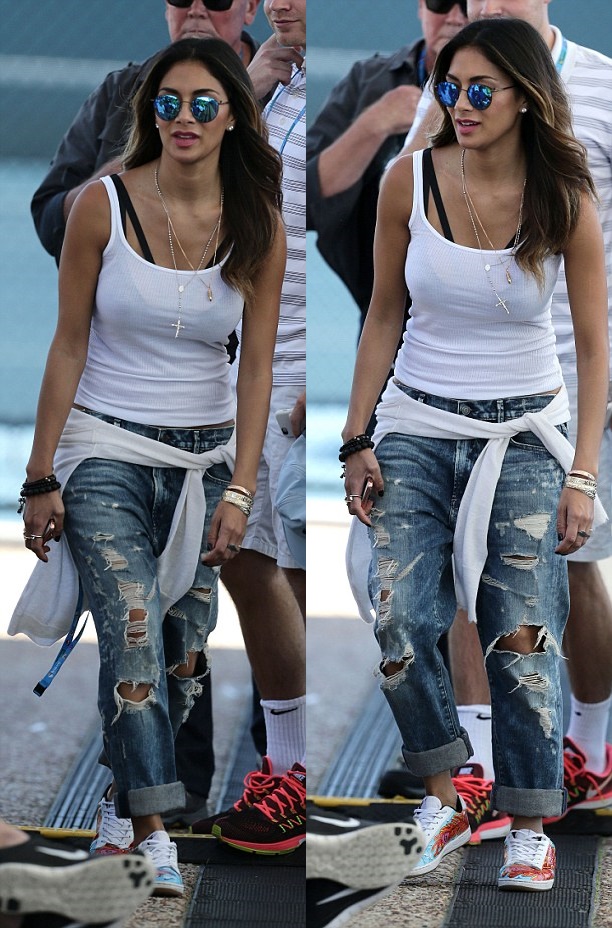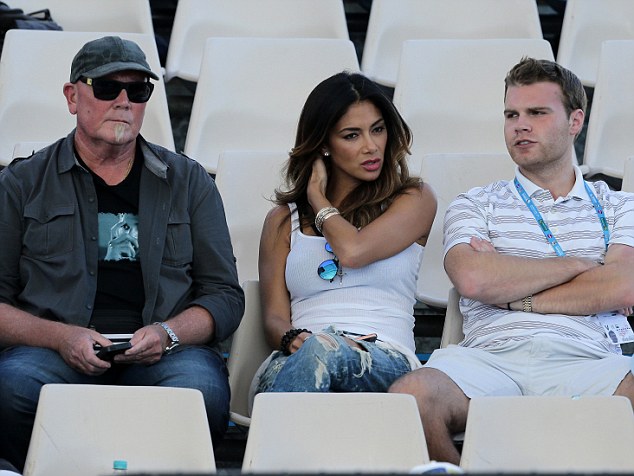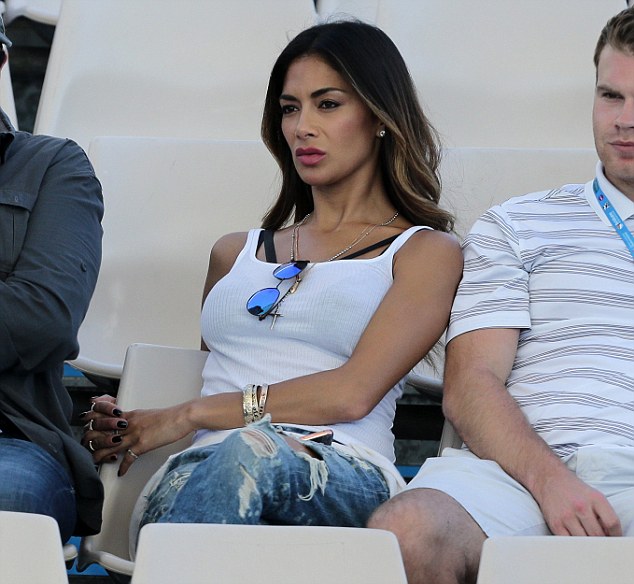 Nicole Scherzinger watches another game in Queensland on January 6, 2016
How do you find Nicole's latest outfit? Do you think those jeans suit her? What about those sneakers? Come to think of it, even in distressed oversized denim and a simple white tank, she still looks hot. Would you agree?
Speaking of the shoes, Nicole's printed kicks are obviously by Nike. As to which style, that's what I'm trying to find out. I looked through Nike's line-up and couldn't find them. However, the silhouette looks very similar to these printed Tennis Classic Liberty Ultra sneakers I chanced upon over at Barneys and FarFetch: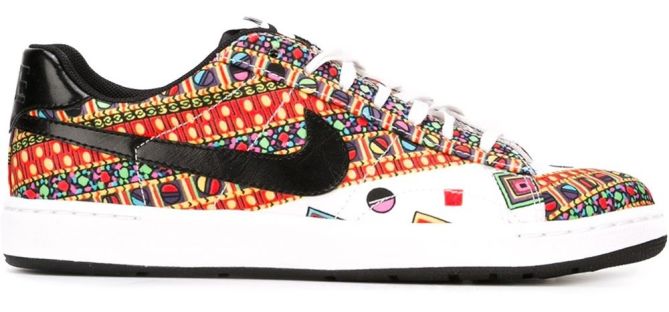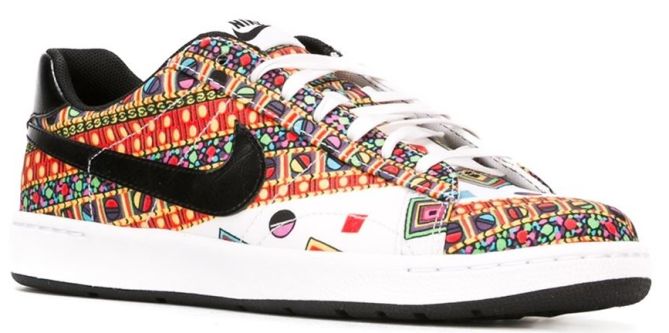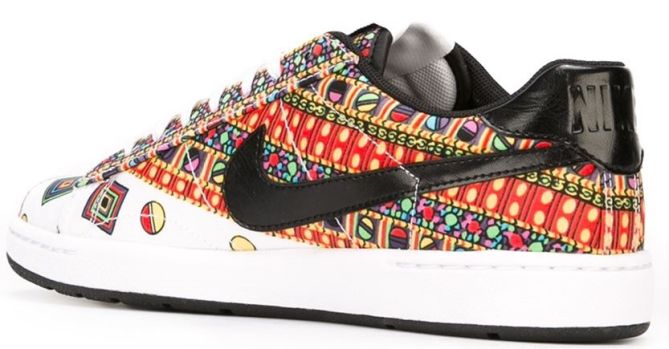 Nike Tennis Classic Liberty Utra Sneakers, $109 (was $136)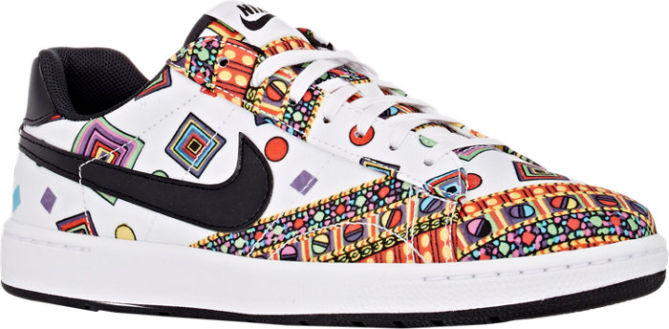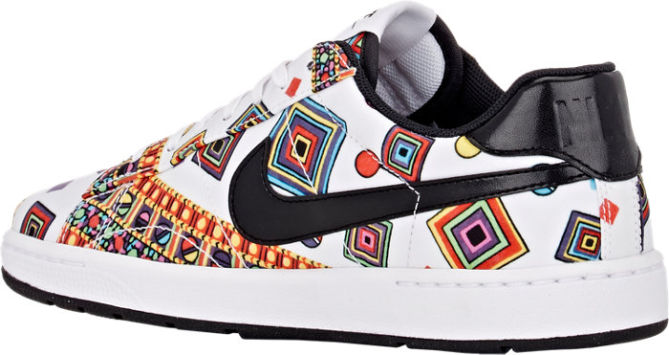 Nike Tennis Classic Liberty Ultra Sneakers, $115
You can find the sneakers online. If you want a plain version, go with the Classic Ultra  instead. They're slightly cheaper too. To steal Nicole's style, borrow your boyfriend's jeans and put on a white tank. Voila! You're done.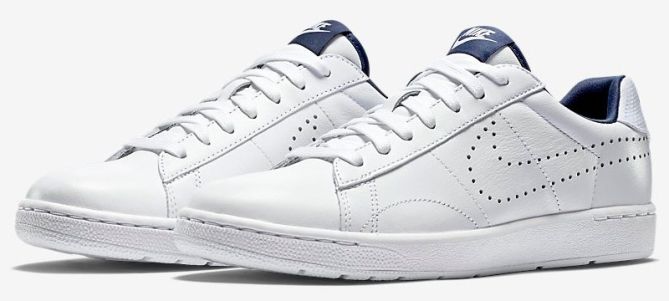 Nike Tennis Classic Ultra Leather Sneaker, $100