Like Taylor Swift, I'm a firm believer that Nicole Scherzinger's fashion choices change depending on the dude she is linked to. At the moment, it's Grigor Dimitrov, the 25-year-old professional tennis player. I guess she likes the young and sporty type. Yes? First, there was F1 racecar driver Lewis Hamilton, and now Grigor.
On Tuesday evening, the X-Factor judge was spotted grabbing dinner with her boy-toy in London. For the date night, Nicole kept things, well, sporty with a hint of edge by wearing a graphic t-shirt and some leather skinny pants. She then capped off the pairing with a leather jacket, hat, and embellished black slip-on sneakers.
Grigor, on the other hand, was dressed more casually in a white t-shirt, ripped jeans, and a checkered shirt. Unlike Nicole, he teamed his outfit with brown nubuck lace-ups. Altogether, the couple looked good together, despite the fact that Nicole is 12 years older than her beau (she's 38!). If anything, her sporty ensemble made her look just as young as Grigor.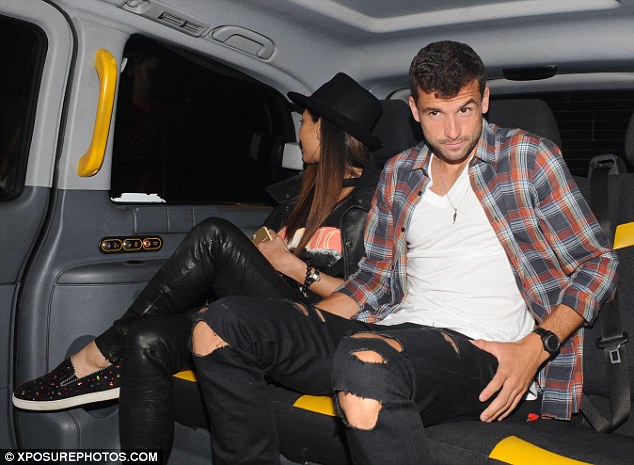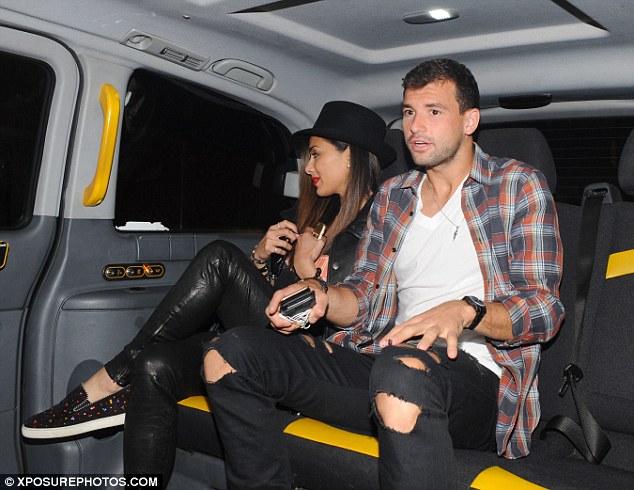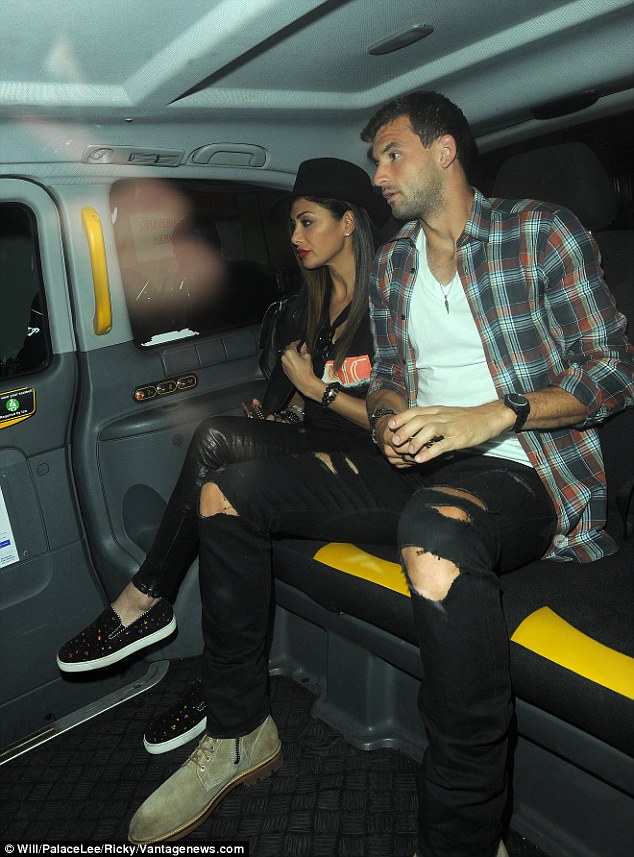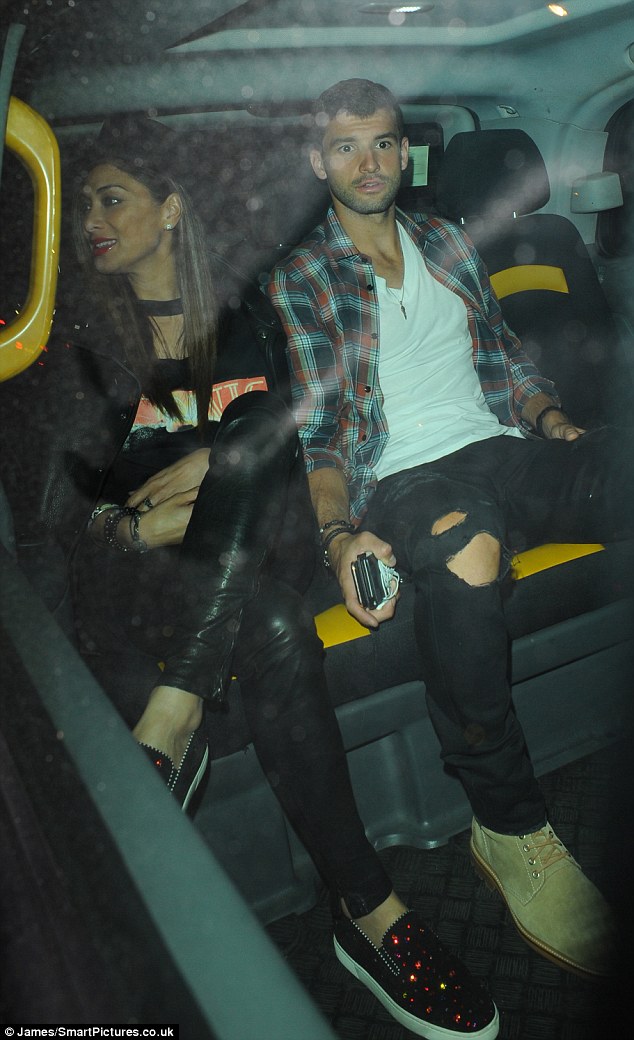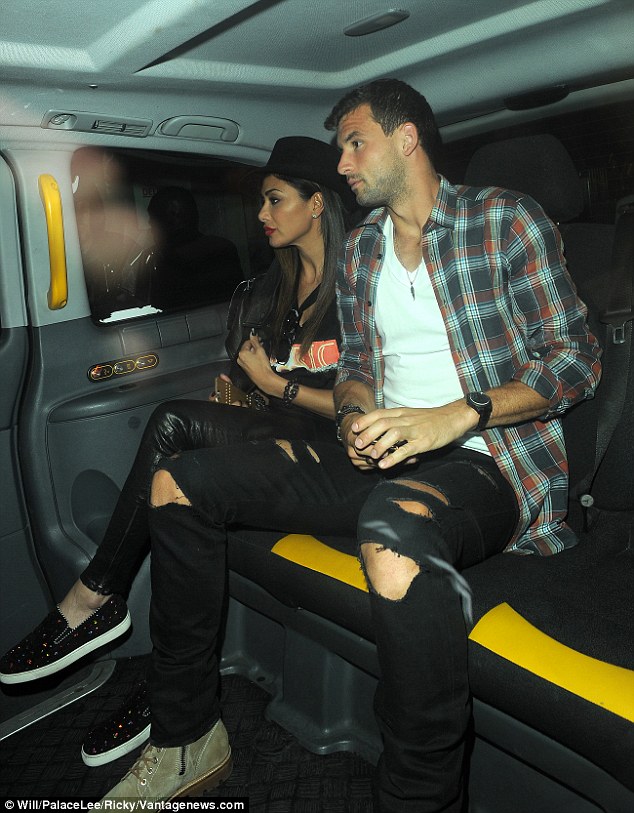 Nicole Scherzinger and boyfriend Grigor Dimitrov step out for a dinner date in London on June 21, 2016
I like Nicole's outfit here. It's refreshing to find her suited in something other than the usual figure-hugging dresses and high heels. I couldn't find any deetz on her jacket and pants, but if it's those sneakers you want, you can find them over at Barneys. They're from Christian Louboutin. They're crafted from black suede leather and come embellished with multicolored Strass crystals all over. They also feature striped piping all around, as well as 1-inch-thick soles. Here's a closer look: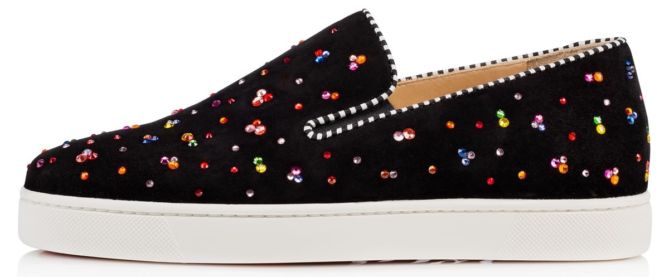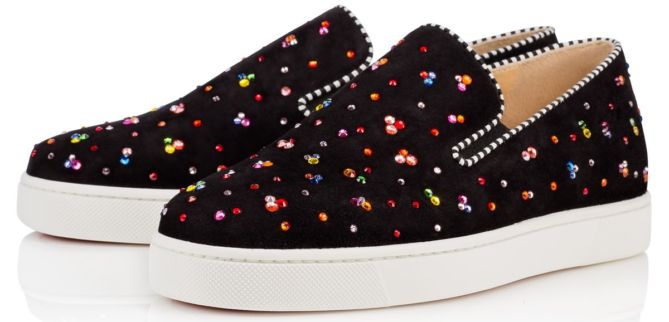 Christian Louboutin Boat Flat Clair De Lune Veau Velours Sneakers, $1345
The sneakers will cost you $1345, which is about 20 times the amount you will spend on a more affordable pair from Converse. In any case, if you think they're worth the buck, go ahead and place your order. Now if you're a frugal fashionista who prefers great value for money, get these Imagine by Vince Camuto crystal-embellished sneakers instead. They retail at a more palatable $125: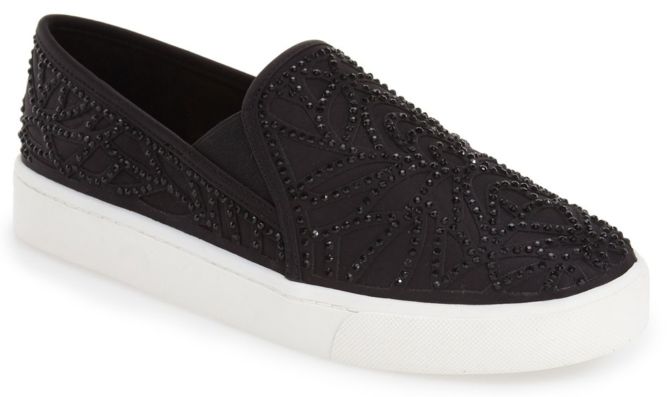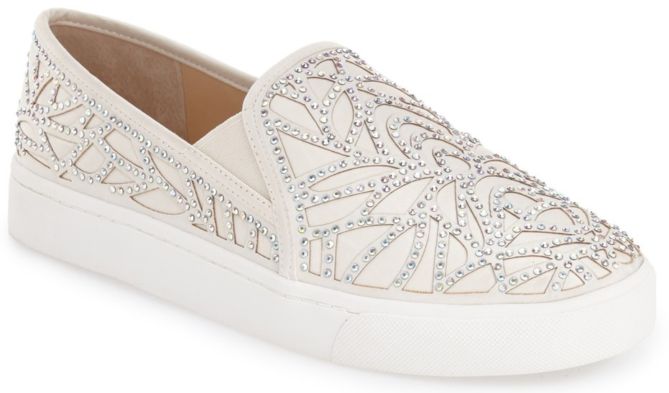 Imagine by Vince Camuto Serena Crystal Embellished Sneakers, $125