I get it, Nicole Scherzinger likes to take risks when it comes to fashion. But did she have to channel Rihanna and Rita Ora?
Because that's exactly what the former Pussycat Dolls vocalist did when she went out on a date with her long-time love, Lewis Hamilton, on Tuesday evening.
For the occasion, Nicole wore slightly oversized matching plaid separates with a black tank top, then capped off the mix with a Tom Ford mini bag and the most un-glamorous pair of shoes I've ever seen — chunky Dr. Martens Bryony Boots. They were bulky, thick-soled, and completely unflattering. By combining the pair with her frumpy clothes, you could say Nicole painted quite a picture — just not a good one, though.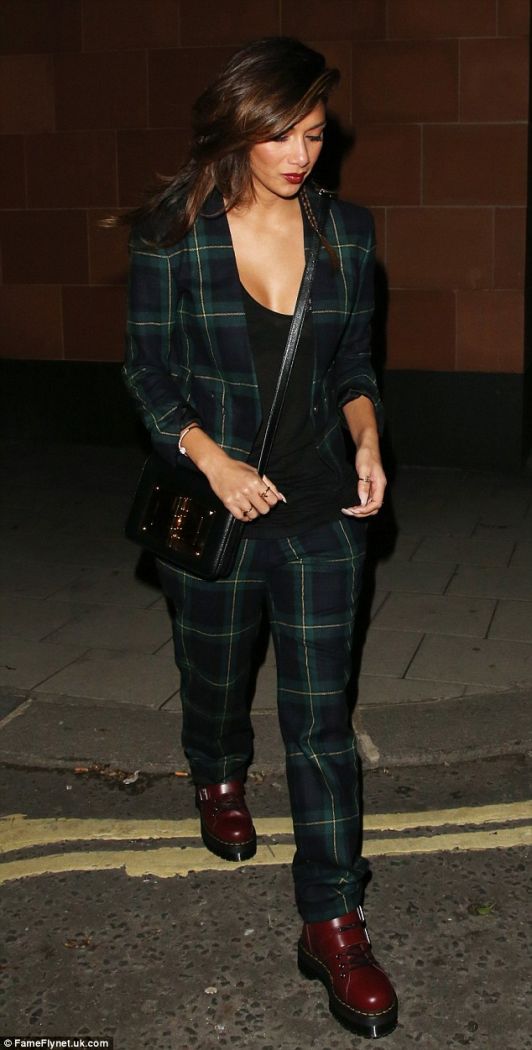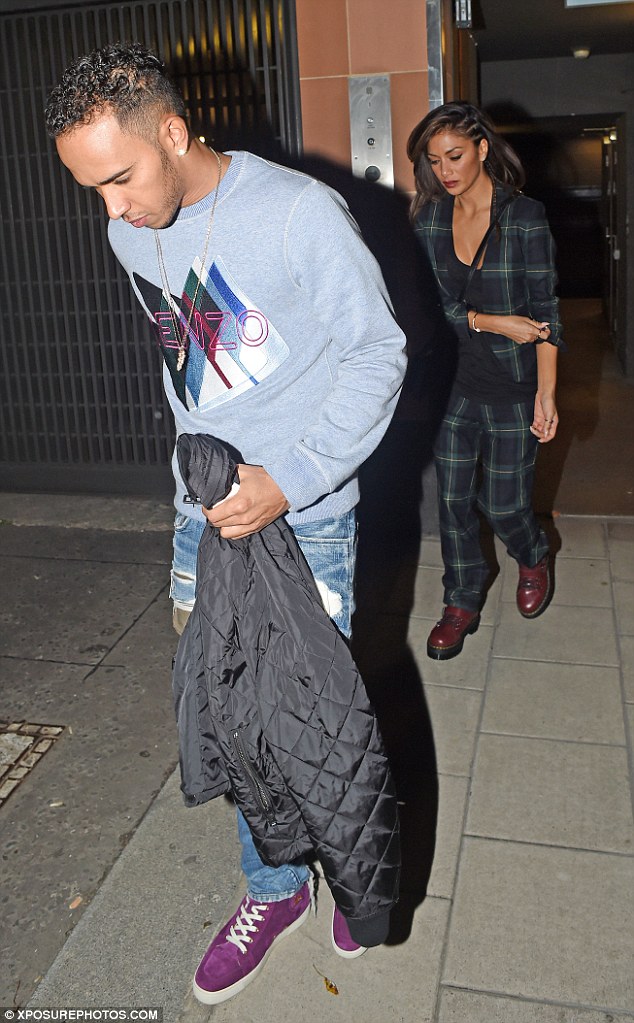 Nicole Scherzinger and Lewis Hamilton go out on a date in London on October 21, 2014
Do you approve of the combination? I mean seriously, do you find the mix alright? Fab or fail? Be honest.
It's too bad, really, because Nicole is such a beautiful and sexy lady. I think this look would have been alright had she worn a more feminine pair, like pointy pumps or slim-strap high-heeled sandals (like the pair from Zanotti below). Folding up the pants to showcase her slender ankles would have helped too.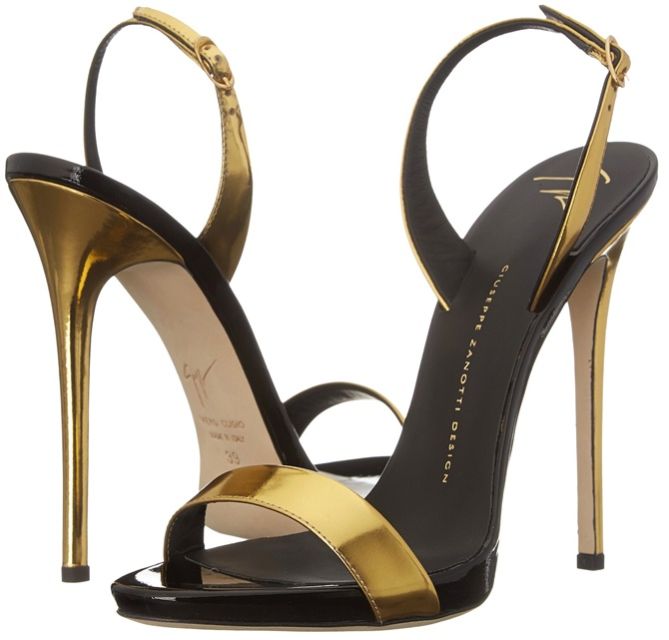 Giuseppe Zanotti Mirror Sandals, $650
I think she wanted to channel boy-meets-boy, but sadly was not so successful.
As for Nicole's Dr. Martens Bryony boots, I believe the pair will look neat with more feminine pieces like a floral dress or skimpy shorts that showcase legs. The boots need clothes that are more feminine. Would you agree?
Below is a closer look at the pair. They're really thick and round. But if you can appreciate that, feel free to grab them in your size at Zappos. They retail at an accessible $180: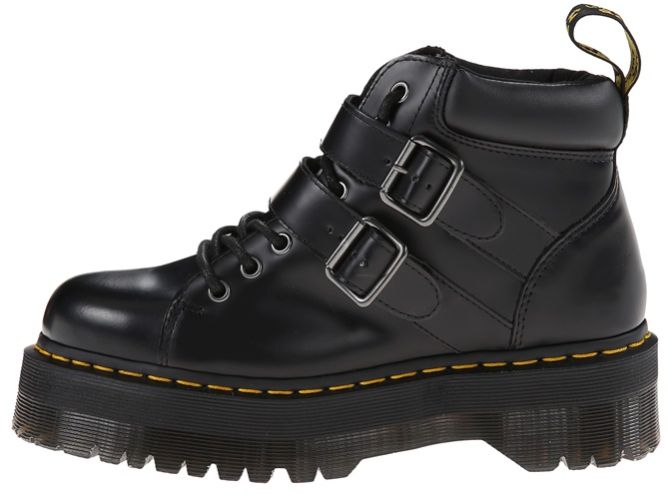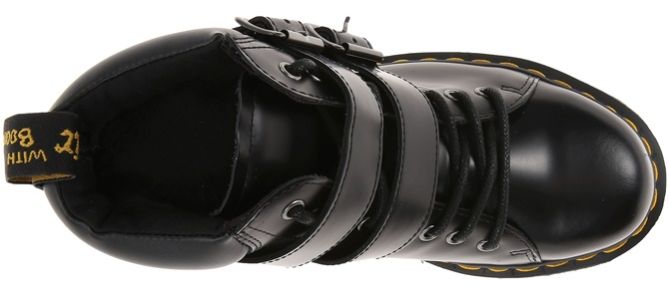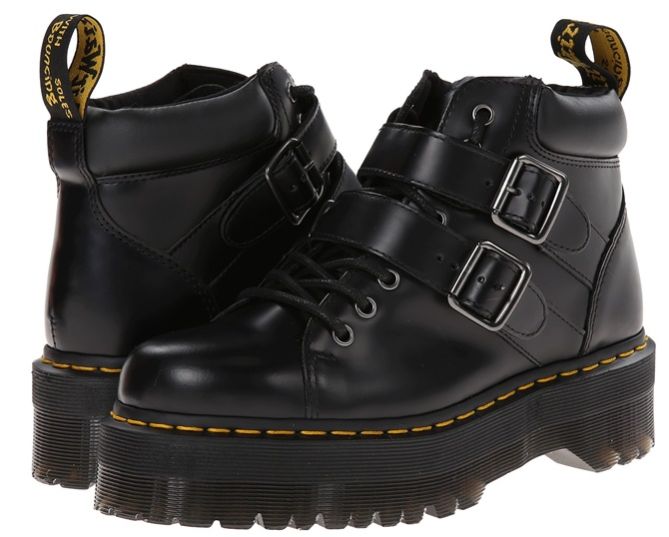 Dr. Martens Bryony Buckled Lace Up Combat Boots, $180