Nicole Scherzinger was a sight to behold on Wednesday. The singer was in Beverly Hills for a medical appointment, and what she wore for the outing was nothing short of stylish.
The dark-haired beauty decked herself in a sky-blue ensemble of blazer and matching shorts, which she then teamed with a black shirt. Perfectly appointed extras that included a fedora hat, dark sunnies, a couple of long necklaces, and a pair of beautifully textured platform sandals transformed her simple getup into a fabulous one.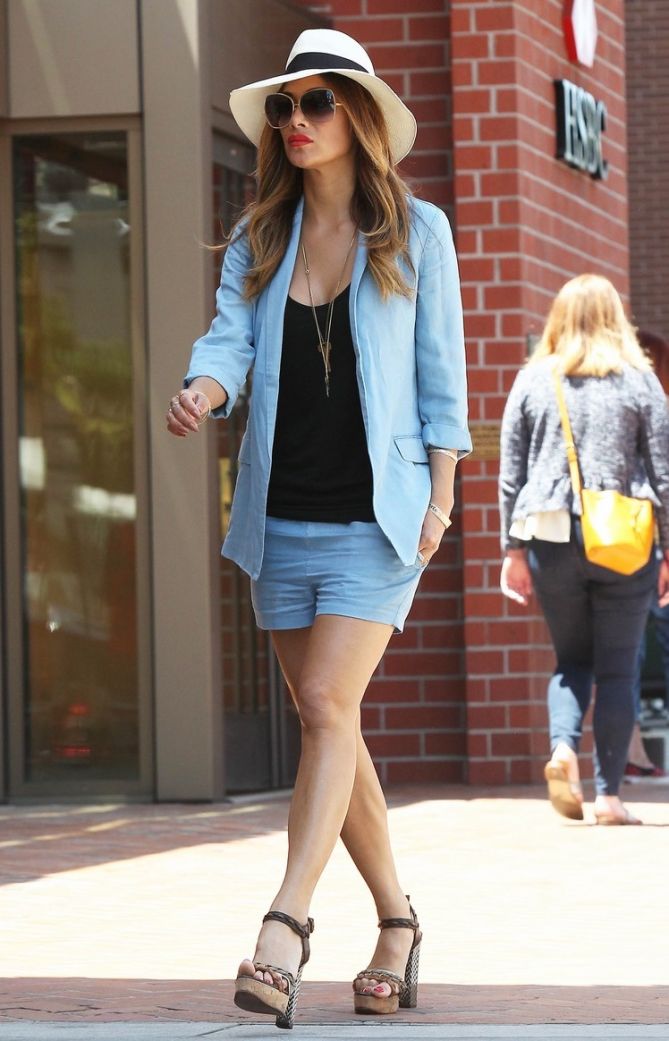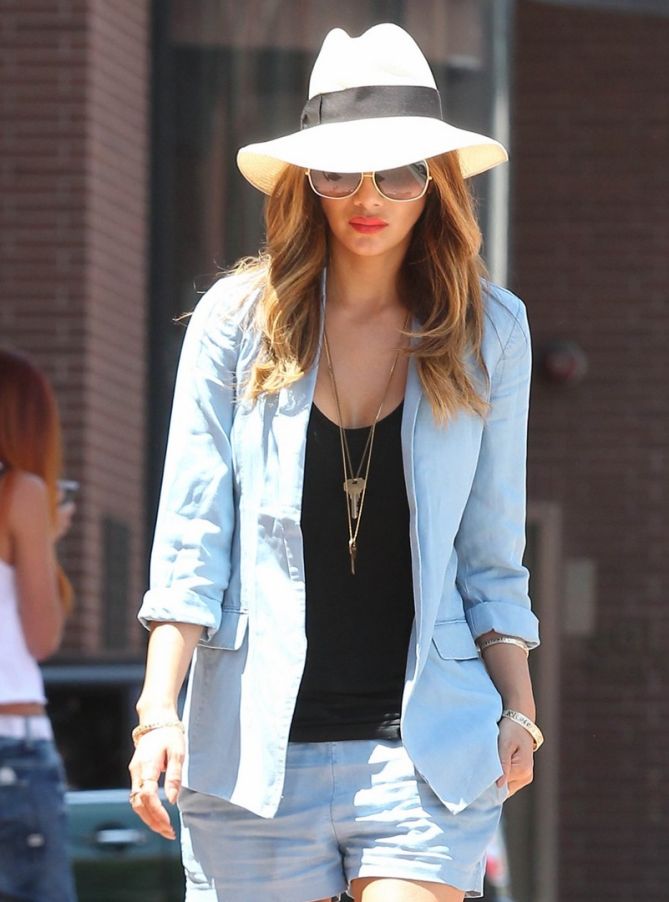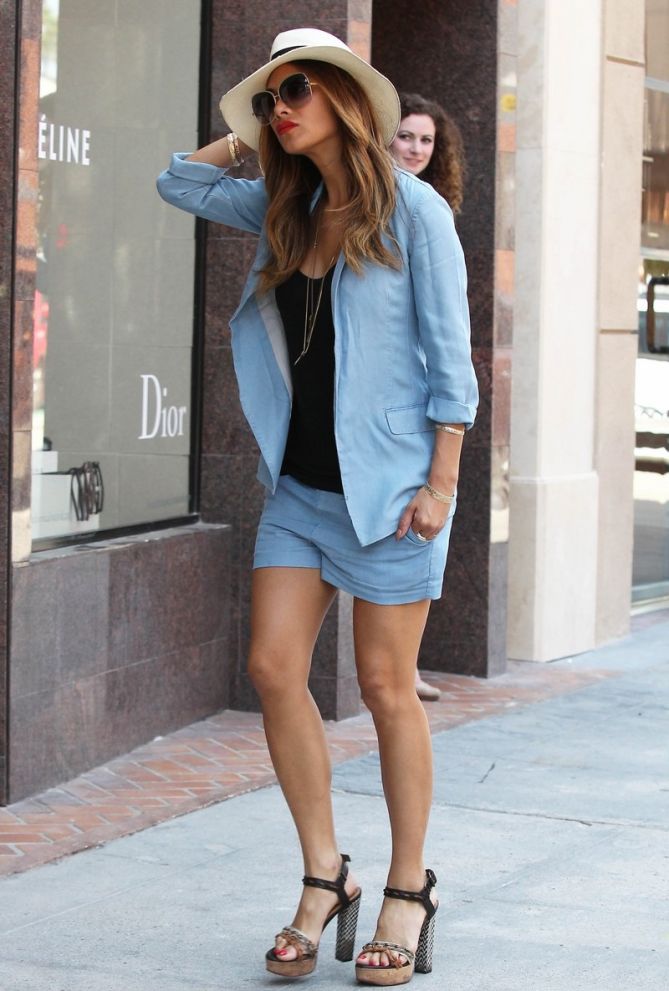 Nicole Scherzinger heads into a medical building in Beverly Hills on July 29, 2015
Wow. Nicole is lookin' really good here. Would you agree?
I love the accessories she used to complete the outfit. They really elevated her style to the next level. The heels, in particular, are gorgeous. They're the perfect ending to her sophisticated yet cool attire.
Nicole's sandals are from Lanvin's spring 2012 collection. Below is a closer look at the pair. They're intricately detailed with a cocktail of materials such as leather, cord, gold chain links, grosgrain ribbon, two-tone woven raffia, cork, and suede. The heels on the sandals are 5.5 inches tall, while the platforms are 1.5 inches thick.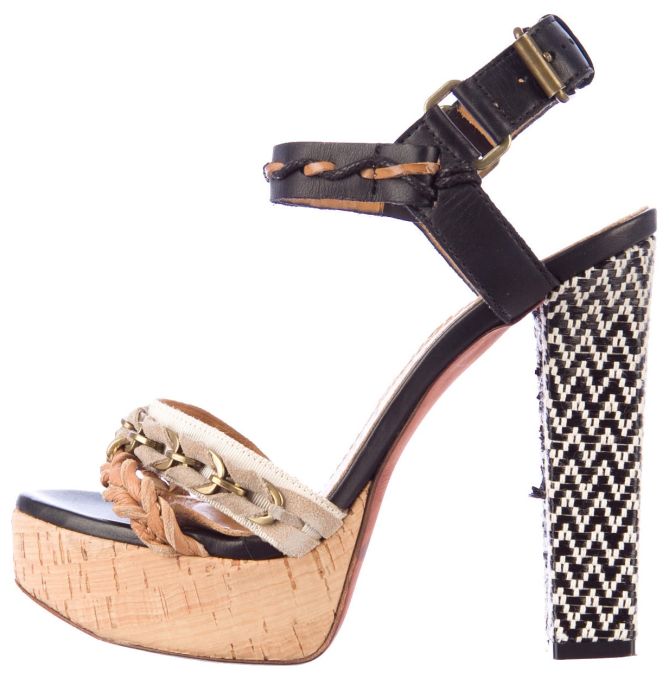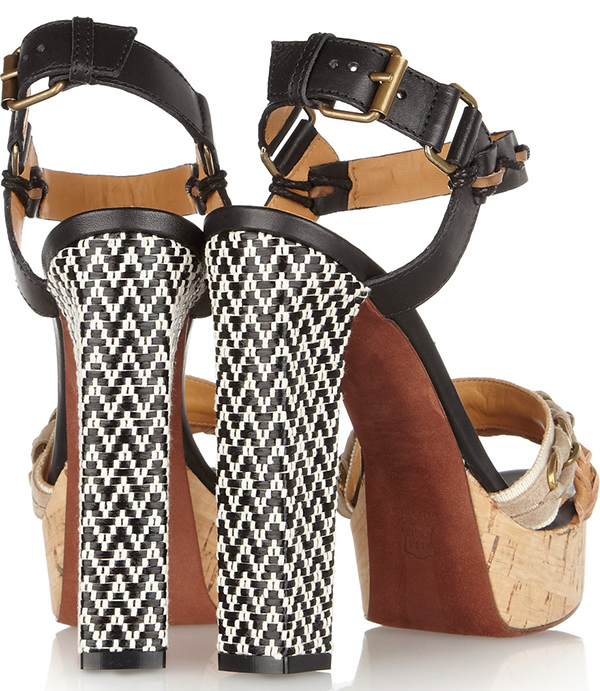 Lanvin Woven Mixed Media Platform Sandals, $1245
Very pretty, noh?
Too bad they're sold out everywhere. I tried looking for something similar, but sadly couldn't find a pair with details that are just as unique. However, you can try to channel Nicole's ultra-chic street style with these snake-print sandals instead. I have no doubt these shoes will give you the look. Plus, you don't have to spend a whole lot of moolah for a pair: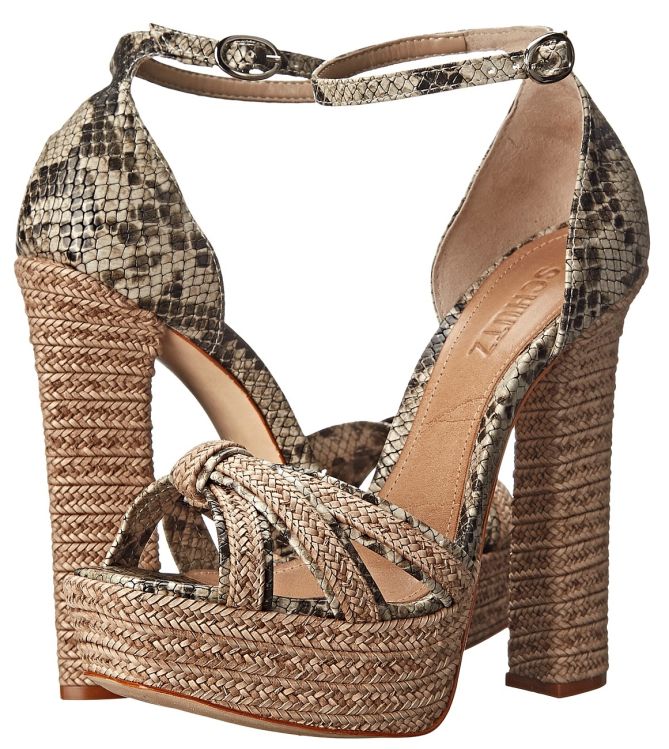 Schutz Kenedy Woven Snakeskin Platform Sandals, $220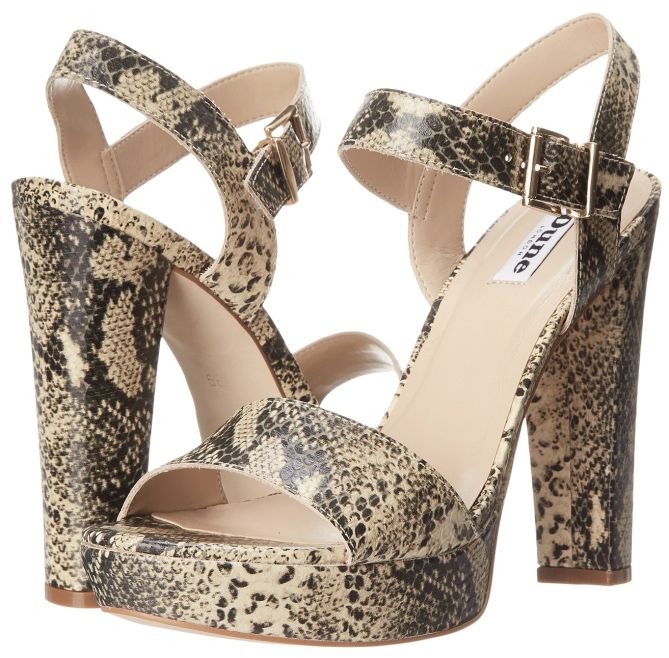 Dune London Mariella Snakeskin Platform Sandals, $135