Nicole, Eddy Murphy's ex showed off her toned stomach during a night out in West Hollywood, even if winter is coming she is still able to wear this kind of top!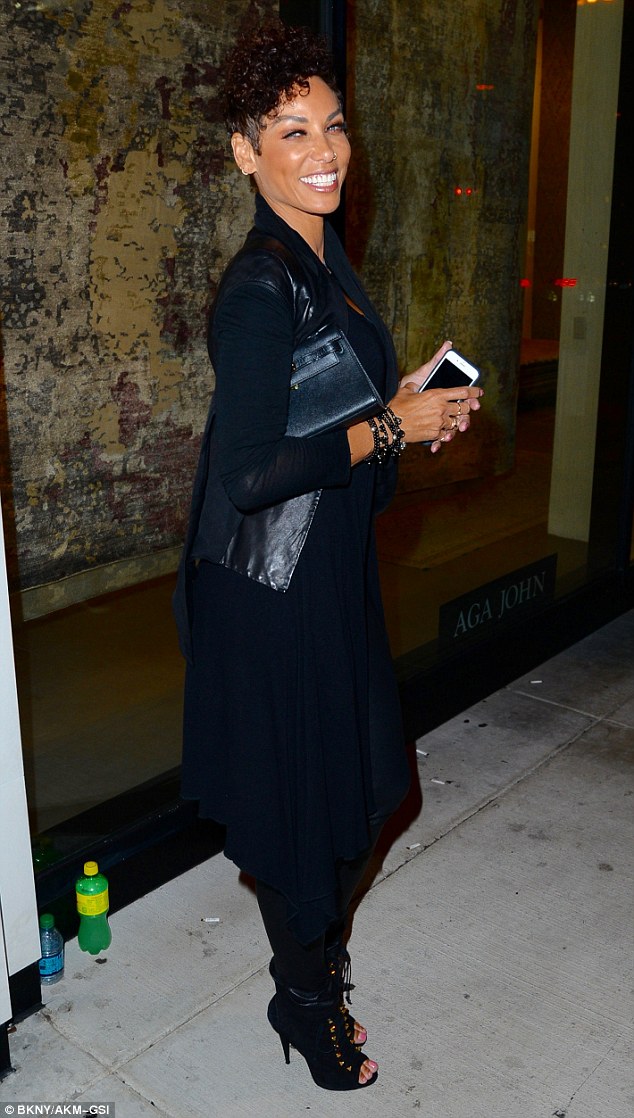 Her style was strategic because the top was cut just to show her toned tummy. The semi-sheer top was black and she also added a gold ring in her belly button.
She matched the cropped top with black leather trousers and to complete her look she also added a long coat left opened just to focus the attention of the others to her toned tummy.
Everything looks perfect because the most important match of the style was the shoes. She wore heeled boots, a peep-toe boots and we can see her pink pedicure (perfect with her pink manicure). These boots are by Giuseppe Zanotti and unfortunately they are sold out. But there is always a solution to copy the perfect and elegant style of Nicole.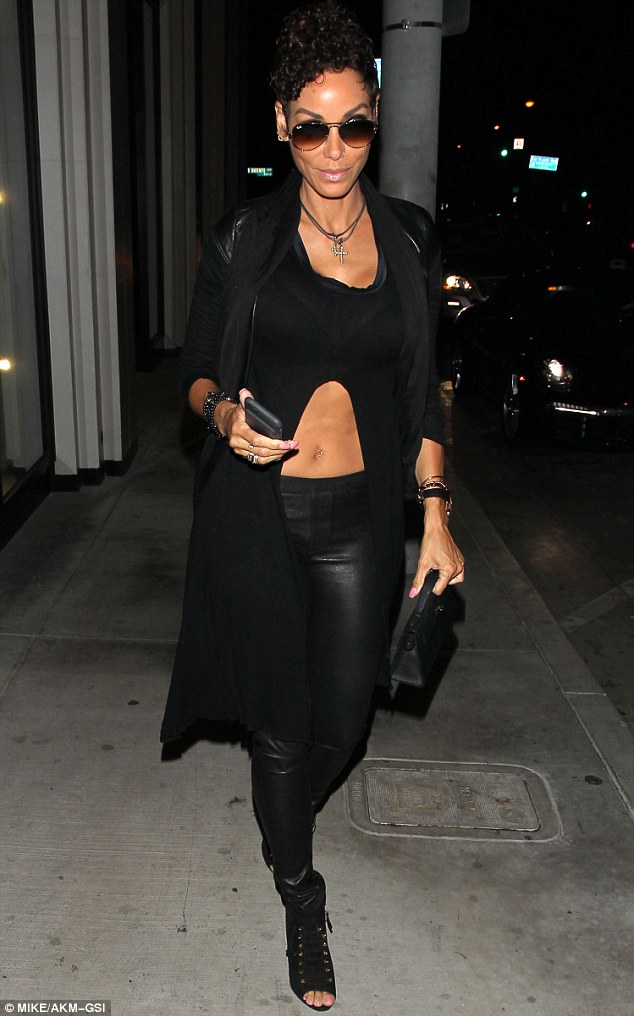 We suggest you a very similar peep-toe boots, always black and always very beautiful for less. Shop it clicking below.