Daisy dukes is another name for super short denim cutoffs. But the pair Nicole Richie wore while out and about in sunny Los Angeles on Wednesday sure deserves another name.
You know why?
Because the shorts were ridiculously skimpy — enough to actually show her butt cheeks. The reality-TV-star-turned-fashion-designer wore the denim bottoms with a simple black muscle tee and a black Givenchy purse. I'm guessing the unnecessary exposure was partly due to the fact that Nicole kept the shorts belted high on the waist. Punctuating the whole mix were a chunky chain necklace and flat t-strap sandals that only people from California can wear during this time of the year.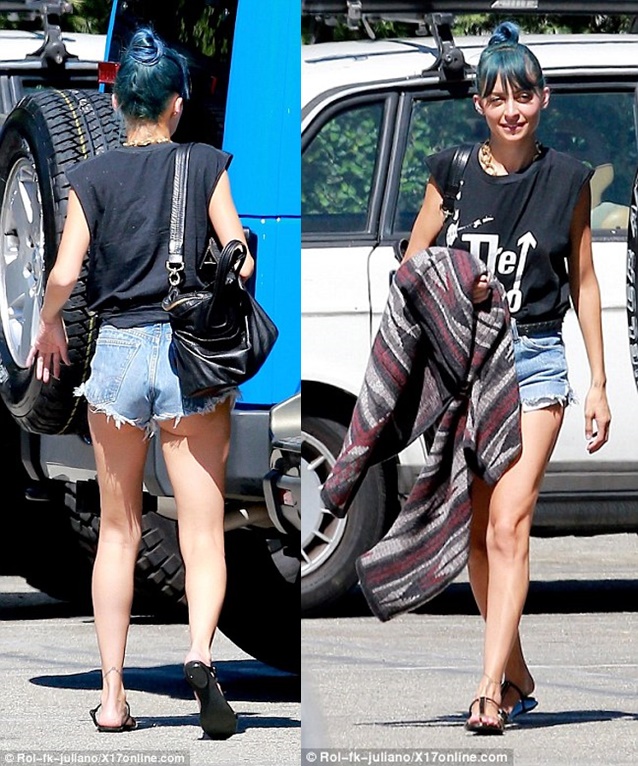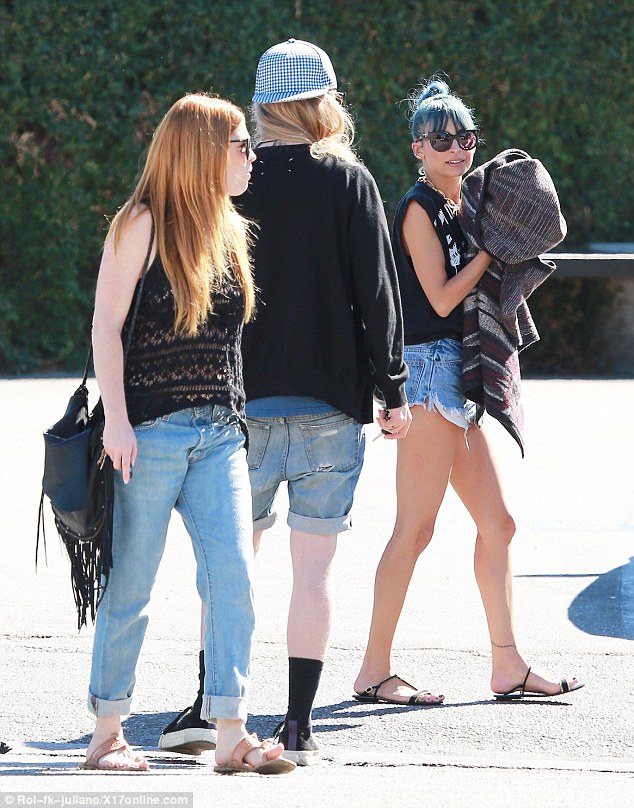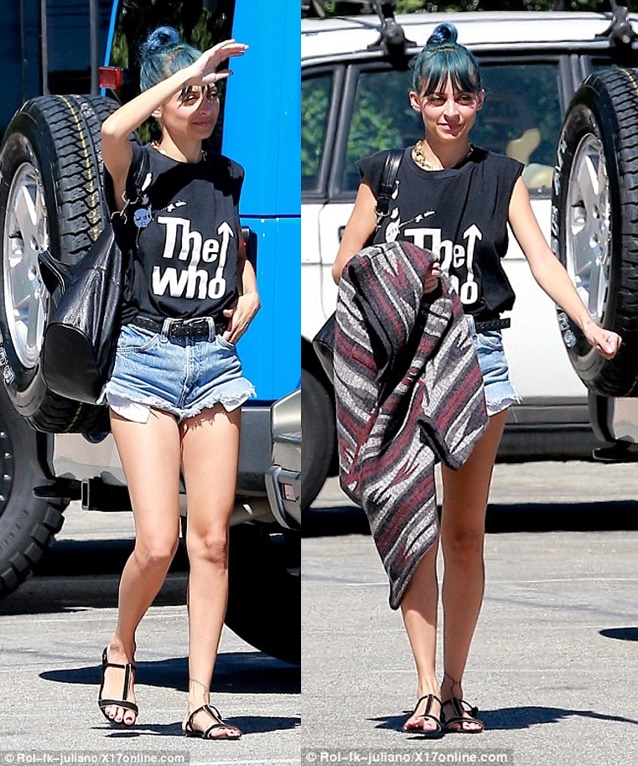 Nicole Richie enjoys some time with her friends in Los Angeles on September 24, 2014
So what do you think of Nicole's latest street style, do you approve?
Strangely, I don't find her butt cheeks offensive or tacky. I mean, maybe it's because she's too skinny to even look sexy. Would you agree? She doesn't look tacky with the shorts at all. Plus, I love her sandals. From the looks of it, they're crafted from suede and trimmed with gold around the edges. Any idea where she scored the pair?
I tried to locate them online but couldn't find any leads, so I did the next best thing — look for sandals with the same black and gold treatment. Take a look at these standout strappy flats. If you're off to a sunny island so you can avoid winter, then be sure to grab one of these sandals: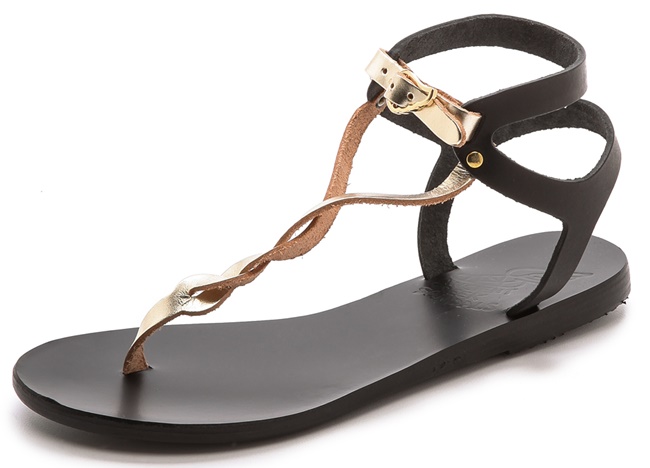 Ancient Greek Sandals Ismene Sandals, $215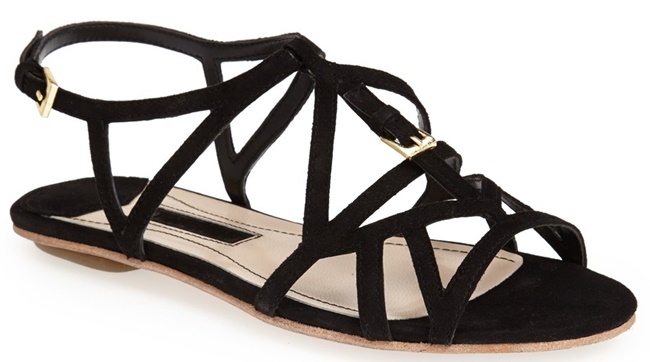 Topshop Fifi Sandals, $75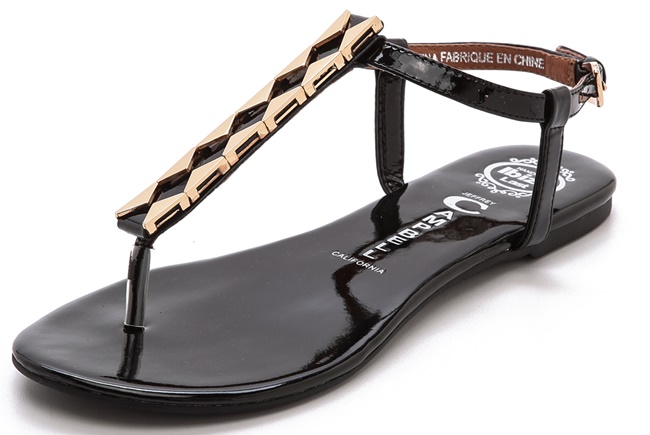 Jeffrey Campbell Mystic Studded Sandals, $80 (was $115)