Nicole Richie's fashion sense has evolved since her Simple Life days. And while not many can appreciate her recent fetish for green (or blue?) hair, I personally think the color suits her.
On another note, the socialite-turned-designer has also become quite a regular on magazines and celebrity sites, and that's thanks to a style that is always ahead of the game. She has stepped out in outfits that defy fashion rules and managed to make them look très chic.
A case in point would be the attire she pulled while in Malibu last Friday. The Candidly Nicole star wore a long blue embroidered velvet coat that looked more like something a 16th century emperor would wear, as well as a pair of high-shine patent ankle boots. The combination was not only flamboyant, but bordering on looking like a costume. Strangely, however, she looked really cool in the getup.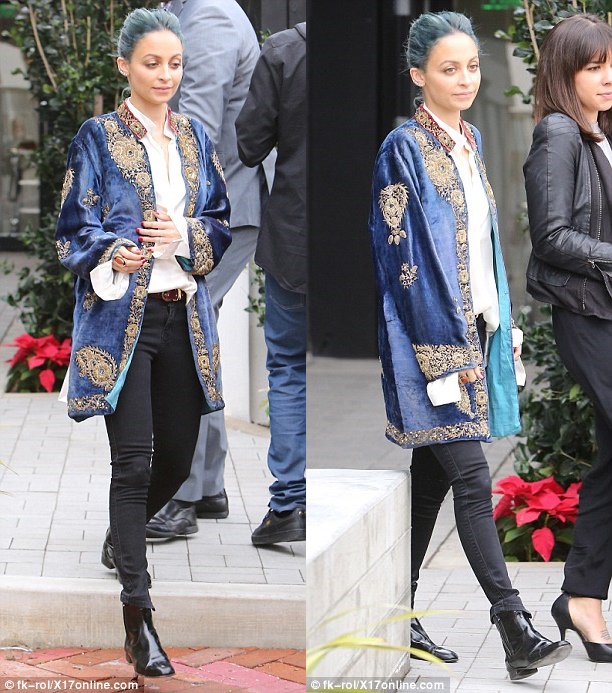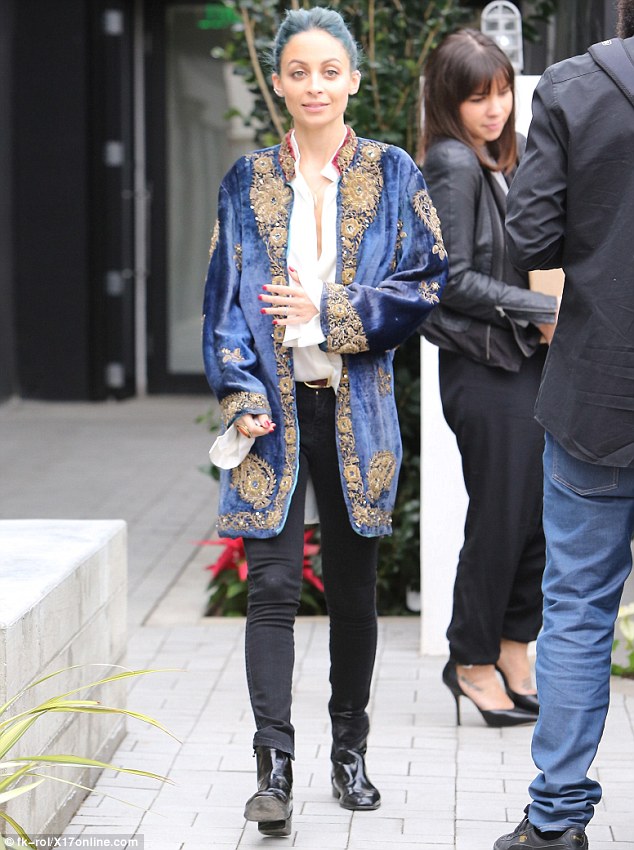 Nicole Richie spotted at a boutique in Malibu on December 19, 2014
I know. She looks like she borrowed Prince's wardrobe for his Purple Rain video. But seriously speaking, I think she carried the combination really well. Mixing a very ostentatious-looking topper with very shiny boots is a mix is not for the faint of heart, and I think Nicole nailed the look really well.
Speaking of the boots, the blue-haired reality TV star was also spotted in the same pair of shoes a few days prior. She wore it with a white furry jacket (reportedly owned by her daughter, Harlow), a white t-shirt, and the same black jeans. The pairing wasn't as head-turning, but it was the kind of getup you and I could relate to.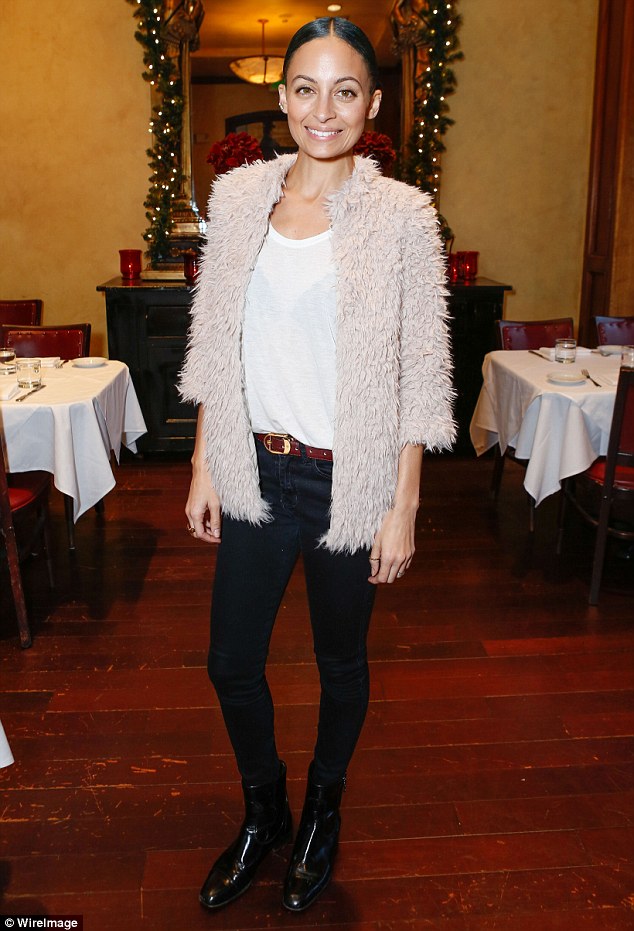 Nicole Richie attends the Baby2Baby Holiday Event at The Grove in Los Angeles on December 17, 2014
So would you steal these looks from Nicole?
If you have a pair of patent boots you want to style, you can simply take a cue from her and copy. You don't need to be a seasoned fashionista, and you don't need blue hair either. Simply work with a pair of patent boots and a statement-making coat or jacket and you're all done. Just remember to keep the rest of your outfit simple.
I don't have the deetz on Nicole's patent boots, but they look a LOT like the "Nagoya" from Salvatore Ferragamo. Below is a closer look at the pair: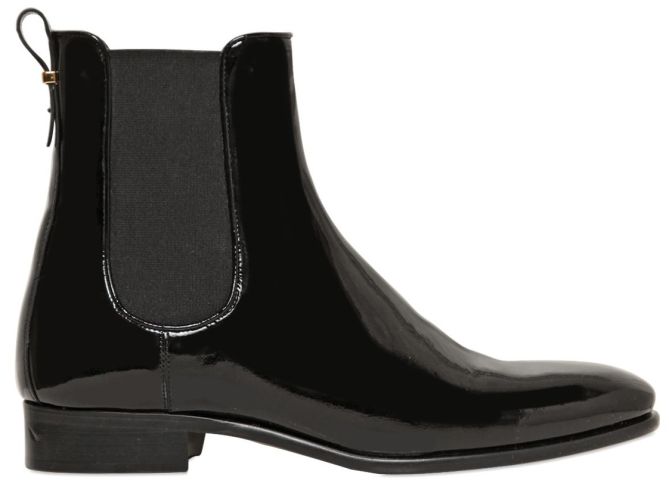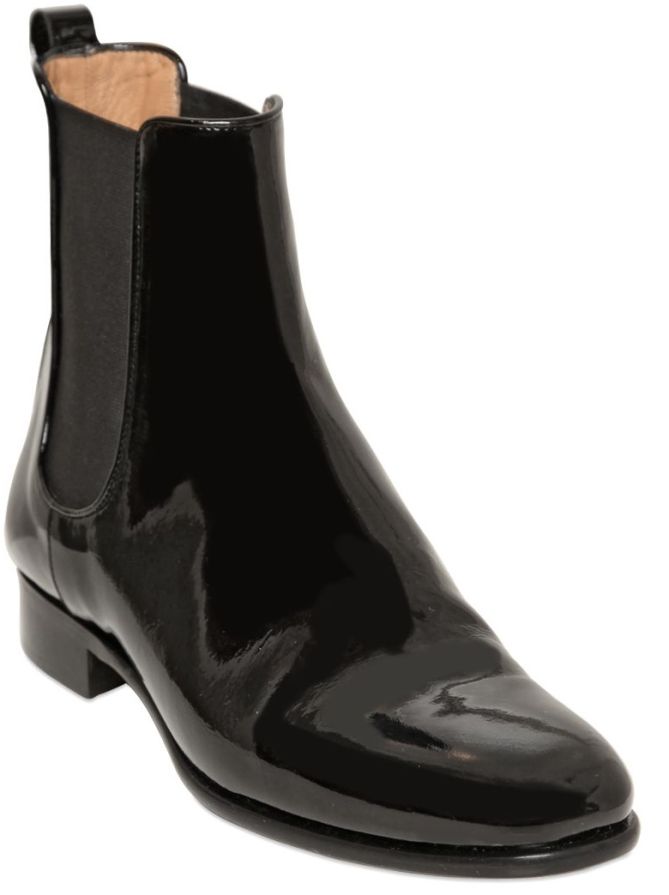 Salvatore Ferragamo Nagoya Patent Boots, $789
Of course, you need not spend so much moolah on shoes if you don't want to. Try these patent boots from Jeffrey Campbell instead. They retail at an easy $55: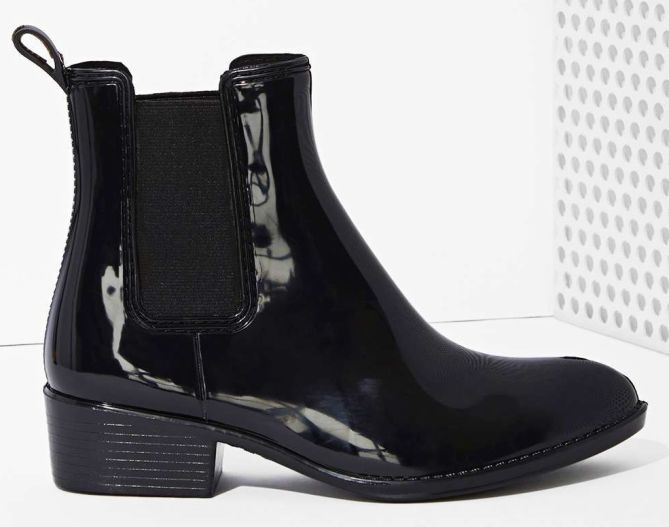 Jeffrey Campbell Stormy Chelsea Boots, $55
Pair the boots with black skinny jeans, a black or white shirt, and any of these statement toppers. Sorry, I had trouble looking for an embroidered coat like Nicole's, so I decided on a glittered kimono instead: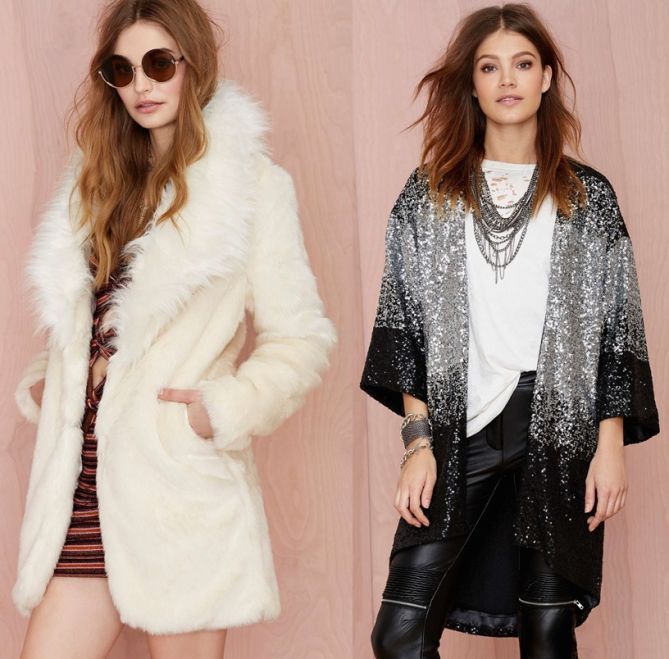 NastyGal Tina Faux Fur Coat, $158 / NastyGal Cold Hard Flash Kimono, $110