Nicole Richie used to employ Rachel Zoe as her stylist. The two had a falling out, but you could say Nicole owed it to Zoe for her transformation from looking like a disaster to a fashion star.
If I'm not mistaken, it was Zoe who introduced Nicole to bohemian dressing. If you look through old pictures of the former reality-TV-star-turned-fashion-designer, you'll find her in caftans and boho-looking frocks that are very reminiscent of how Rachel likes to dress, even to this day.
But let's not give Rachel Zoe all the credit. While she may have provided the push, Nicole's style star status today is very much due to her own doing. Her taste has evolved over the years, and you could say she has developed her own aesthetic.
Speaking of Nicole, the 33-year-old fashion designer was spotted attending the VH1 You Ought  to Know live concert held in New York City on Thursday. I believe she was there to host the event. For the occasion, she used a long army green jacket and wore it as a dress. The piece was military inspired and featured large buttons and a matching wide belt. She wore it over a white tank top and (I'm guessing) a pair of shorts. To glam up the casual topper, Nicole used gold chain necklaces and a pair of nude pointy mules as accessories.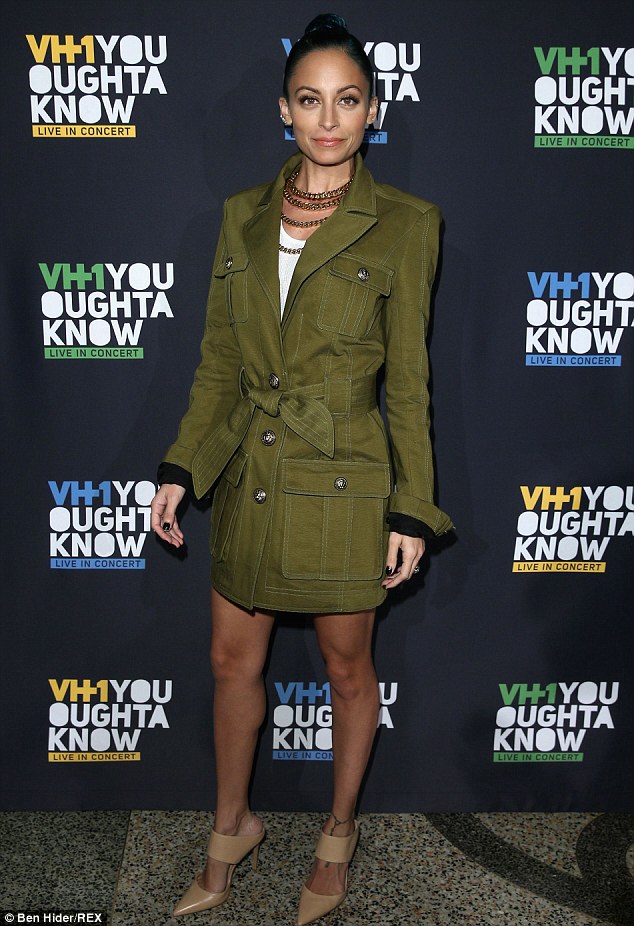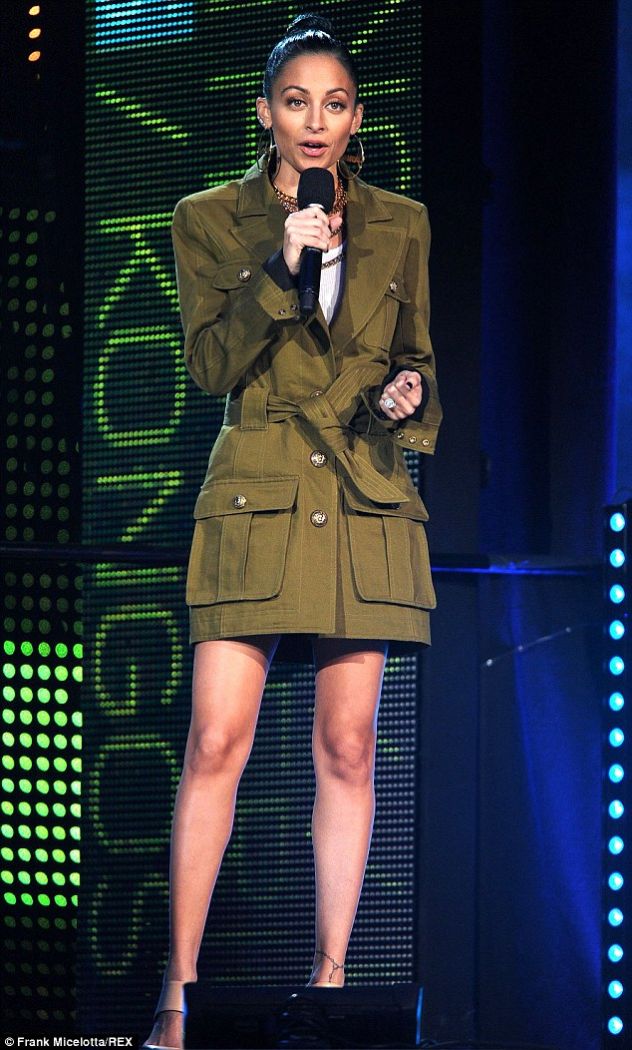 Nicole Richie wears a jacket as a dress as she hosts the VH1 You Ought to Know live concert in New York City on November 13, 2014
Doesn't she look fantastic?
I think she looks super chic and cool in the getup. True, she has lost some weight and will most likely look better with a few more pounds on her, but fashion wise, she nailed the outfit to a T. Would you agree?
Nicole's structured jacket is from Balmain's pre-fall 2014 collection while her fancy nude mules are from Gianvito Rossi. They feature pointed toes and extra wide bands near the ankles. These heels follow a slip-on design so they're very easy to wear. Also, this particular style from the designer comes in several heel heights. Below is a slightly shorter pair, but in a nude color similar to Nicole's shoes: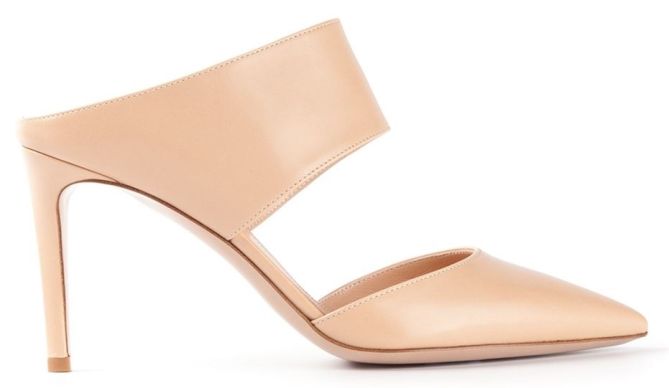 Gianvito Rossi Double Strap Mules,  $705
Do you like what you see?
They're elegant, sophisticated, and quite timeless. If you fancy grabbing a pair, you can find the black variant online. They retail at $704. Wear the mules with a long military-inspired jacket and layers of chain necklaces to copy Nicole's style.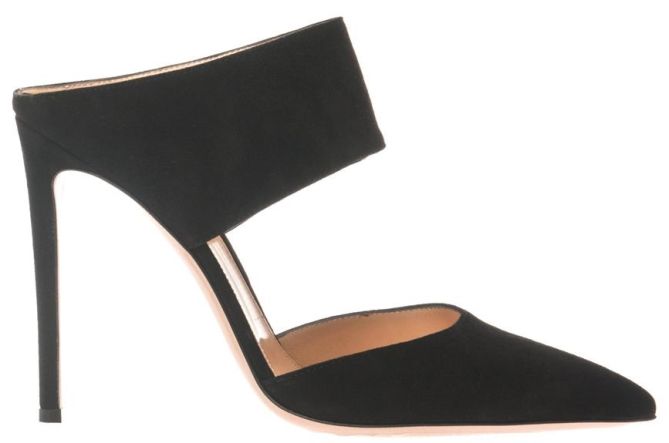 Gianvito Rossi Two Strap Mules in Black  Suede, $704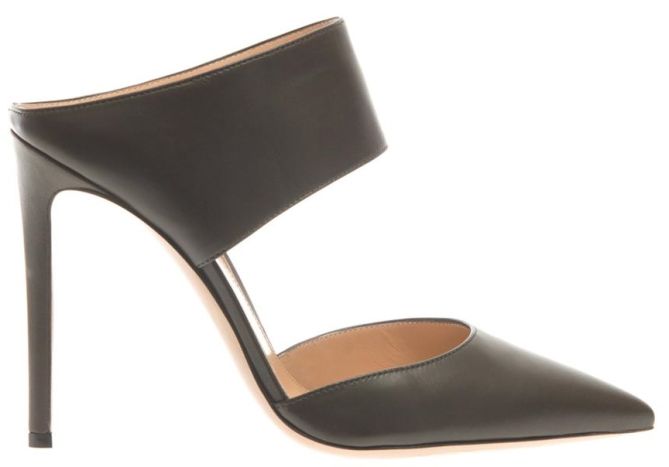 Gianvito Rossi Two Strap Mules in Brown, $704