Nicole Richie was spotted in a total black outfit in Los Angeles. She was with her family, husband Joel Madden and a big peluche toy included!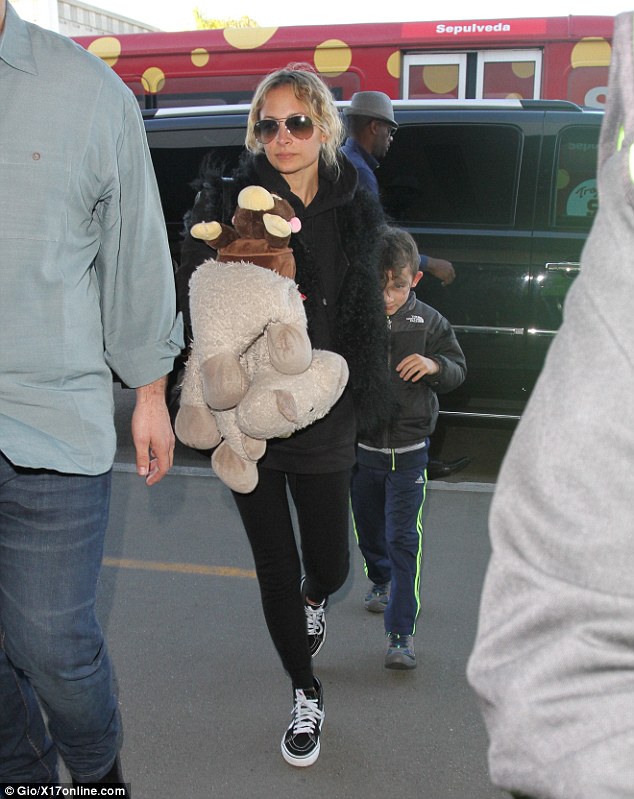 Nicole Richie has got two son: Harlow of eight and Sparrow of seven years old. She wore a total black comfy outfit to stay comfortable during Christmas holidays together.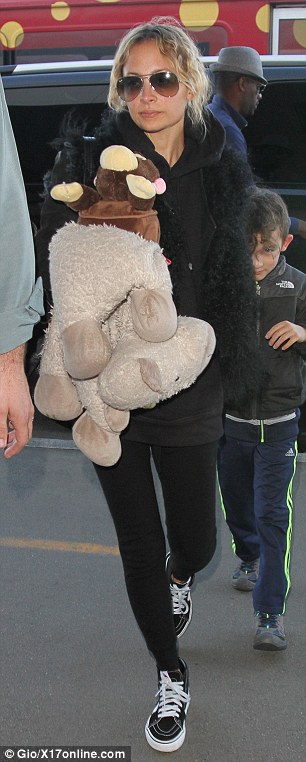 The reality star wore a fluffy eco fur vest jacket, a sweatshirt, some leggings and big sunglasses to hide her face from Paparazzi. At her feet she opted for Vans unisex sneakers with a white band on the side. She wore no make up and putted her curly hair in a ponytail.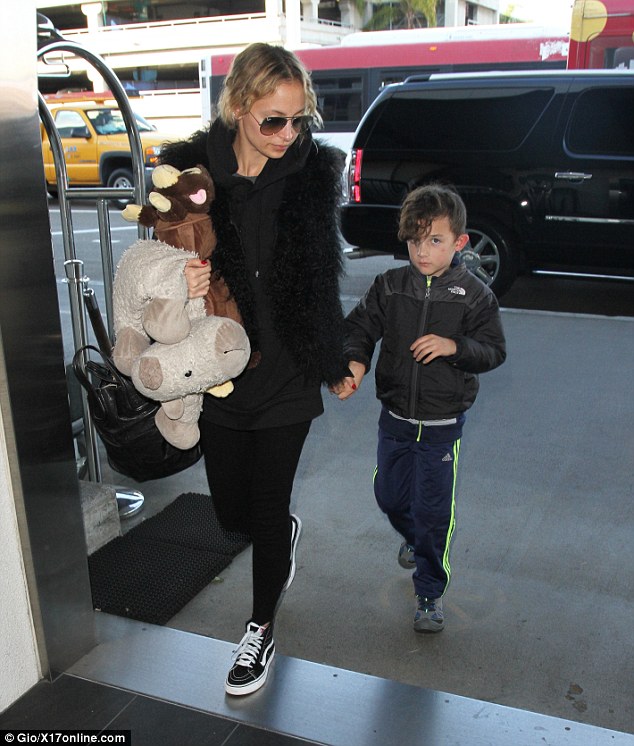 A look very very different from that we are used to see on her. The reality star, infact, is always proud to be very fashionable. Do you remember Nicole outfit during Simple Life reality show co-hosted with Paris Hilton? However, she's a very busy mum and maybe she want to stay comfy to play with her kids.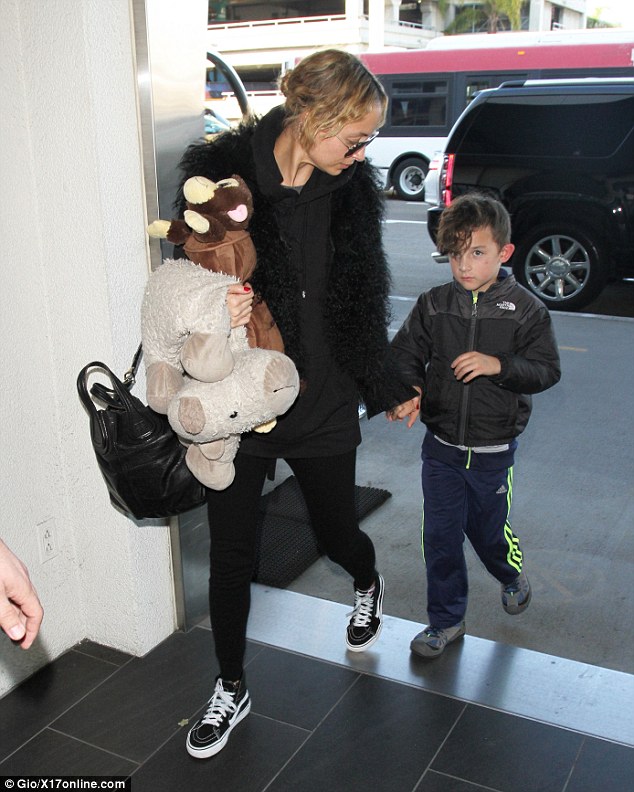 Nicole and her husband are married since six years. Joel was Good Charlotte band singer. Now, he announced he will take part to All The Hits Tour in Baltimora next March. Meanwhile, Nicole dad will join to Mariah Carey for a world tour.
If you need a black and very comfortable sneaker don't miss this model of Vans. They're perfect with skinny pants like Nicole do.
You can buy it online clicking below.